Dismiss Notice
Dismiss Notice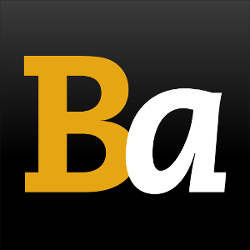 Join Our Email List →
And we'll send you the latest updates and offers from BeerAdvocate, because knowing is half the battle.
Dismiss Notice
Terre - Riserva Teo Musso 2010
- Birrificio Le Baladin

Educational use only; do not reuse.

Brewed by:
Birrificio Le Baladin
Italy

Style | ABV
English Barleywine | 12.00% ABV

Availability: Limited (brewed once)

Notes & Commercial Description:
Beer added by: ferrari29 on 11-25-2011



This beer is retired; no longer brewed.



No notes at this time.
Reviews: 5 | Hads: 16

4.28
/5
rDev
+5.2%
look: 3.25 | smell: 4.5 | taste: 4.5 | feel: 3.5 | overall: 4.25
Corked and waxed bottle. +$35 for 16.09 ounces.
It's a murky dark brown with no foam, no lacing.
It has a lovely Port smell that I noticed as soon as I removed the cork. A bit of a wine aroma peeks out.
The taste has the Port at the front as well though more of that wine aspect does shine..
The mouthfeel is as good as it can get without there being any carbonation.
Some would call this a non carbonated, oxidized mess but I have had them there flavours and mouthfeels before. Anniversary, Jubilees, Thomas Hardys. .and I am a FAN!
★
542 characters

4.43
/5
rDev
+8.8%
look: 4.25 | smell: 4.25 | taste: 4.5 | feel: 4.5 | overall: 4.5
Wow!!! Poured from bottle into teku glass @ Open, Rome.
Nice dark brown,like a still tripel. About 100cl pour never looked this good.
Great smell as it warms, brwn sugar, maple.
Lots of alcohol present in taste but doesnt dominate. I still taste faint roasted maple-pumpkin with brown sugar on top, very smooth, the alcohol doesnt burn on way down.
Damn this is a barleywine, would of never guessed it was aged in red wine barrels.
Wish we had this @ Barleywine fest in February.
★
483 characters
3.62
/5
rDev
-11.1%
look: 3.5 | smell: 4 | taste: 3.5 | feel: 3.5 | overall: 3.5
Pours a dark copper/chestnut brown color with mahogany edges when held to a light source.  No head or lace to speak of but has lasting legs.
Almost all booze in the nose st first. Takes a while for it to open up with some chestnut, caramel, almond, toffee and vinous fruit.  Only the faintest of barrel presence with little to no oak.  It's all in the red wine and vinous fruit with hints of grape, fig, date and dark cherries.  Has to sit for a while before opening up but once it does, it smells pretty nice.
Medium bodied with lots of sweetness from the booze, malt and dark fruit.  As it warms it becomes more complex and the barrel character starts to show.  Nice toasted oak and vinous red wine flavor.  Nice malt backbone with hints of caramel, toffee and nut followed by fig, date, raisin and plum.  Some nice heat which is expected for the style but the high abv is relatively well balanced.  Definitely a sipper though.
★
942 characters

3.63
/5
rDev
-10.8%
look: 2 | smell: 4 | taste: 4 | feel: 2.5 | overall: 3.5
Seja bem-vindo para uma nova availação do DoubleJ! That's Portuguese by the way, and I have a treat for you. We're going to experience the magic of Brazil's first lambic, Vivre Pour Vivre. And why not, I'm already experienced enough strange beers in my life. I mean, I've done Cantillon, I've done Le Baladin, I've also ha...whaa...yeah, I did do some Baladin, it must have been a few years back at Beachwood's Italian Beer Festival. I'm going to make some jokes about dental floss bikinis and feijoada, it's all good people....Uh yeah, I'll show you my reviews, I did Del Ducato, Pausa Café, um...Del Borgo, Piccolo...Almond '22...então, que merda! I've never had anything from Le Baladin...fuck.... lose the drums Zé, and somebody stick the Vivre Pour Vivre back on the shelf. Fuck it, we're going to do Le Baladin, and Guillerme is even generous enough to provide this bottle of Terre. Ok, on to the beer!
Its look isn't really what I was expecting to get. It's just a creamy brown liquid, and there's no head or even legs. It looks more like a liquor than a beer. The nose is more like it. Sure, it's strange, but it is likable. There's milk chocolate, a little kick of sourness, and even a note of leather.
The aroma was strange enough, but that was just the start. The flavor is even stranger than the nose, yet like the aroma, is likable. The tastes of milk chocolate and coconut are pleasant. Dark wine notes make themselves present, a result of the wine barrel aging this beer undergoes. A shot of lactose further distorts this beer, but in a good way. The body is medium-full, and there is no carbonation to speak of. It feels more like a wine than a beer. Nonetheless, it is fun to taste despite the lack of bubbles.
The Italians seem to love their oddball flavor profiles, and my first Le Baladin, Terre, examplifies that characteristic. André informed me that this is a "dose" beer, one that can be opened and closed like a bottle of wine or liquor, which this beer acts much like. It is a unique experience, to say the least. Who would have thought that my first Le Baladin would have occured in São Paulo? At least São Paulo has a very high concentration of people with Italian ancestry.
★
2,215 characters

3.94
/5
rDev
-3.2%
look: 3 | smell: 4 | taste: 4.5 | feel: 3 | overall: 3.5
Beer poured from bottle into a stemmed-Tulip glass; picked this up at LoSfuso - Turin, Italy.
A - Beer pours with no head, but a deep dark brown colored body; has a nice dark reddish hue around the edges; no lacing; opaque with no visible carbonation; has a dark scotch color look to it; cool case and great shot of Teo on the container
S - Wet Ricotta cheese smell, moldy; white bread and rice; touch of red win; barely any malt nose to it, making it rather unique due to the re-fermentation process in wine barrels; sour cream cheese spread; touch of sweet syrup followed up with a oak smell
T - Sweet maple syrup; malt flavor of caramel comes up at the middle of the tongue; red wine-Cabernet taste; sour cream sourness; Laughing Cow light cheese spread flavor; dry oak flavor; cream cheese
M - Light and sweet; not much body; not bubbly, not very effervescent; red wine and moldy aftertaste, lingers for quite a while too
D - Easy to drink as a great dessert beer; cream cheese taste and smell presents a very unique type of beer, probably best tried by those who aren't afraid to dive into something new
★
1,113 characters
Terre - Riserva Teo Musso 2010 from Birrificio Le Baladin
-
out of
100
based on
5
ratings.