Dismiss Notice
Get 12 monthly issues of BeerAdvocate magazine and save $5 when you select "auto-renew."

Subscribe now →
Dismiss Notice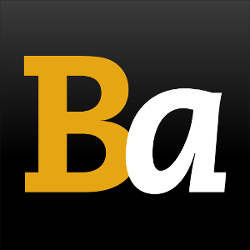 Join our email list →

And we'll send you the latest updates and offers from BeerAdvocate, because knowing is half the battle.
Xyauyù Fumé (Islay Whisky)
- Birrificio Le Baladin
| | |
| --- | --- |
| Educational use only; do not reuse. | |
Reviews: 12 | Hads: 41
5
/5
rDev
+16%
look: 5 | smell: 5 | taste: 5 | feel: 5 | overall: 5
I tried my hardest not to give it a perfect 5, but that's what it is.
I've had a little under 900 beers now, and this is by far my favorite. It is it's own style, a "Birra Da Divano" as Teo calls it. It means "Couch Beer", the reason being, I assume, if I won the lottery tomorrow I would purchase 500 bottles of this and never leave my couch again.
This was a vintage 2010 drank in 2015. It poured flat, absolutely no gas or bubbles. The color was translucent. It looked like bourbon or perhaps a flat cola. The smell was beautiful, permeating throughout the room. Pure Whiskey-Barrel-Aged yumminess.
The taste was perfect. It's exactly what I would look for in a perfect barleywine. Well, if that's what you call this beer. Straight smooth whiskey (but not overpowering in the slightest) complementing the Xyauyu's base flavors. The aftertaste was nonexistant. Never have I had a beer with such powerful flavor that immediately faded.
It tasted like it was a nice 7% or 8%.
I came.
★
988 characters

4.27
/5
rDev
-0.9%
look: 5 | smell: 4.25 | taste: 4.25 | feel: 4 | overall: 4.25
1 pint 0.9 fluid ounces bottle into an oversized cognac glass.
Pours more like a liquor, still and viscous. Amber and dark brown in color, it looks like a rum with some barrel aging. I love it though. 5
There's some heat, smokiness and ash and mesquite BBQ, with lighter caramel and chocolate. Actually, that's a lot of caramel. This massive Avery cognac glass may make a huge difference. 4.25
This has a booze-laden sweet potato and marshmallow taste to it. There's smoke and ashtray joining this flavor with a slight vegetal flavor crossing with scotch. The overall flavor is a smoky, sweet, smooth scotch. 4.25
This is thick, viscous and sweet like a digestif but with a smokey pervasive feel that takes you to a campfire. 4
Well, this ain't quite the Gold Label Xyauyu but it's still pretty bomb.
★
806 characters
4.92
/5
rDev
+14.2%
look: 5 | smell: 4.75 | taste: 5 | feel: 4.75 | overall: 5
Go buy this beer! If you haven't had it, you must and I can't imagine anyone doesn't want a second.
Sampled with a group of friends last night and the look of awe from people who'd never had anything like this before was rather rewarding. Even some fairly big craft beer drinkers were just floored.
This is a brown, clear bodied beer, with nice red notes when held to light. Zero carbonation and frankly it's amazing looking. The difference in this beer and the rest of the xyauyu series is that while amazing beers and truly transcendent for beer, really nobody has this kind of end product, but for all the praise, it's a really sweet over the top beer. It needs something to balance it a bit, bring down the sugars so they complement and enhance, vs over powering. Add in Islay peat and smoking, and turn turns out we have a solution! I'm a bit fan of smokey peaty whiskey so I might be biased here, but the beat doesn't dominate this beer. It is the primary flavor, but in doing that it allows the port and sherry like elements of the beer to complement both making the sugars and fruits a great complement to balance out the smoke, but more importantly it actually makes them taste better.
The end result is what might very well be the best think I've ever had. I almost regret sharing 90% of the bottle with friends, almost. I can also attest that of the Barrel, the Fume, and the Gold the overwhelming consensus was that this was the best. It wasn't even close and I honestly think people were slightly disappointed at the others because we started with this one.
★
1,589 characters
4.75
/5
rDev
+10.2%
A beautiful effort from the brilliant Teo Musso. By now he has nearly mastered the art of aging barley wine in whiskey barrels. Xyauyù Fumé is a smooth but smokey "couch beer" - it is likely his best barley wine. I consumed Fumé during a visit of Teo's Baladin brewery in Piozzo, Italy.
★
290 characters

4.28
/5
rDev
-0.7%
look: 4.5 | smell: 4 | taste: 4.25 | feel: 4.5 | overall: 4.5
Murky dark brown with an SRM of 26 and no head. The thick, viscous coating clings to a Glancairn snifter, leaving legs.
Smokey peat is strong and mellow with prominent woodsy whisky against a background of rich plums, raisins, honey and some burnt sugar.
The flavor profile contains sweet raisins, molasses, cognac, honey, brown sugar, maple syrup, prunes and figs. While quite complex, this one has no real finish.
The thick, dense body has an exquisitely smooth texture and no carbonation. Alcohol is prominent but not hot, and a syrupy film is left on the palate.
As anticipated, the Xyauyù beers tend to be extremely smooth and welcoming. Warming unveils more layers and nuances of character in this sublime aperitif. This bottle was enjoyed with good friends and joyous music.
2008 Release
★
800 characters

3.79
/5
rDev
-12.1%
look: 3 | smell: 4 | taste: 3.75 | feel: 3.5 | overall: 4
500 mL bottle poured into a snifter.
Appearance - Deep amber. Syrupy consistency. Flat, as expected.
Smell - Tons of peaty scotch. Really dominates the aroma. Brown sugar behind it.
Taste - Sweet brown sugar. Peaty scotch blends equally. The two flavors dominate. A little oak. Kinda briny.
Mouthfeel - Flat and heavy. Syrupy consistency.
Overall - Nowhere near as good as the rum version. The peaty scotch really overwhelms everything else to the beer's detriment.
★
470 characters

3.95
/5
rDev
-8.4%
look: 3.75 | smell: 3.75 | taste: 4.25 | feel: 4.25 | overall: 3.5
A-Pours a clear brown hue. No head. Slight crimson highlights in the body. The body looks viscous.
S-Very interesting. Sweet, smoky and akin to BBQ sauce. I get a mesquite aroma. Lots of caramel and toffee and smoky depth. Boozy too.
T-Deep, luscious sweetness. I really get a huge dose of sweet BBQ sauce. Sweet Baby Ray's. Dark fruit, molasses, liquefied brown sugar. Booze and okay, smoky wood.
M-Flat, oily, hot and sticky. Like a port or sherry.
O/D-My first Xyauyu. These are very, very interesting brews. I enjoyed it but its nothing I would ever put more money towards.
★
582 characters

3.87
/5
rDev
-10.2%
look: 3.75 | smell: 3.5 | taste: 4 | feel: 4 | overall: 4
Big thanks to Jedwards for the final pre-move blowout cellar crash. Pours the color and clarity of cola, perhaps a little lighter, with no head but some residual bubbles. Nose expresses latex, smoke, dark malts and ethanol. Taste is sugary sweet and peaty with a distinct soy sauce quality. Mouthfeel is medium in body with a still carbonation an oily texture and a pleasant amount of heat. Overall, this beer is just a little too intense for my sensibilities, but it is still a pleasant, port-like sipper.
★
506 characters

3.53
/5
rDev
-18.1%
look: 4 | smell: 3.5 | taste: 3.25 | feel: 4 | overall: 3.75
500ml into a snifter. This is Xyauyu variant #6 for me!
A. Pours a dark honey color, flat.
S. Rubbery, peat smoke, dry honey, sherry. The base beer is discernible, but the smoke from the scotch barrel is pretty heavy.
T. Thick earthy peat smoke, molasses, vinous oxidation, honeycomb, raisins, more smoke.
M. Viscous and flat.
O. Although the execution of this beer is quite good, with both the base beer and barrel asserted, the peaty smoke flavors from the scotch clash with the bald sweetness of the base beer for me. I had the same problem with the smoked tea version.
★
578 characters

3.94
/5
rDev
-8.6%
look: 3 | smell: 4 | taste: 4 | feel: 4 | overall: 4
This poured out as a nice clear deep amber color. There was no head or lacing, follows the same basic look as the other Xyauyù brews. The smell of the beer is of leather and smoke. There is some big amounts of booze on the nose as well. The taste is smokey with a massive sweetness as well. Caramel, brown sugar and deep dark fruits. The mouthfeel is slick with an oily feel. Medium bodied and smooth. Overall the this is probably my least favorite version of the series but it's still awesome. Definitely worth having at least once.
★
534 characters

4.6
/5
rDev
+6.7%
look: 4.5 | smell: 4.5 | taste: 4.75 | feel: 4.5 | overall: 4.5
High levels of savory sweetness makes the Xyauyu collection among the most masterfully crafted barleywines that the world has seen. But this Fumme version piles on the earthy smoke notes of Islay scotch whisky for an added set of complexities that's unpredictable and captivating.
Tawny-brown in color, the concoction glistens through oily legging and is easily mistaken for port wine and fine brandy. Like other Xyauyu examples, its appearance is mystic glow of gold and ruby colors. It's a clear beer, void of carbonation, head character or lace. This barleywine has no qualms in proclaiming its uniqueness right out of the chute.
Big succulent aromas of oak-soaked alcohol focus soley around smoky and sweet interplay- dark dried fruit, rich toffee and brown sugars all mesmerize those of us with an unyielding sweet tooths. But the overlay of strong peat gives the beer a pungent, deeply earthen tone that hinges on smoke, cigar tobacco, leather and dry sherry wine
Deep toffee, pistachio brittle, molasses, maple, brown sugar and honey saturates the palate with savory and decadent taste like none other. Prune, figs, dates, raisins and concord grape offers waves of complexities that are endless. But the scotch taste steals the show- it is campfire-like with whisky soaked oak and heavily peated earth- all helping to tamper the brunt of sweetness. Sherry, soy sauce, and light chocolate rise as the beer warms to assist the savory notes while herbal balances of tobacco, leather, and tea leaves offer the most supple of hop notes that remind us that this is indeed beer! This beer alone is a showcase for the beer lexicon as new flavors rise with every sniff and sip.
Silky smooth and lightly cloying, the beer explores the mouth with a mild oily coat. Built for slow sipping, the beer's delicacy is best felt in its mouthfeel. The scotch taste results in a light woody powdery dryness that reigns in the sugars and supports its alcohol heat. Somewhat velvety, the absence of carbonation gives the beer a sense of weight that saturates the taste buds completely- holding on tight for a prolonged finish of decadence and refinement.
I have often referred to Xyauyu as a "poor man's Utopias". But this one is unique. It's high level of peat gives the beer a unique sweet-smoky identity that dries the beer lightly while celebrating the elegance of scotch whisky with no apologies.
★
2,392 characters

4.99
/5
rDev
+15.8%
look: 4.75 | smell: 5 | taste: 5 | feel: 5 | overall: 5
500ml bottle into a snifter.
Appearance: Beautiful dark semi-translucent ruby. No head, but of course (uncarbonated).
Smell: Amazing. Unfathomable melding of complex smoky scotch aromas and dark-fruit-and-pastry barleywine. The sweet yellow cake, caramel, and cola-infused grapes/cherries/dates of the base beer seem like they should clash with brash, multifaceted smoke, wood, and hard candy notes of scotch, but the blend is perfection. Sharp alcohol heat turns up the intensity of every distinct aroma. As deep and satisfying as the best barrel aged stout.
Taste: At first, dominating peat-smoky scotch flavor with a strong woody undertone (beyond "oaky vanilla" to woody), which lingers for several seconds before giving way to a luscious pastry/dark fruit barleywine. The same "damn, why is it so drinkable?" sensation as with regular Xyauyu; it seems like at the very least this overblown "beer" should be thick or chewy or overwrought in some way, but it's as smooth as a 3% witbier.
Deeper into the bottle, the flavors meld as uncannily as in the aroma. At the same time, both dominant elements expand: the scotch reaches outrageously deep mesquite notes that turn the flavor on its head, presenting as grape or cherry (I know this sentence sounds ridiculous, but this is really a spectacular, palate-expanding beer). The base beer (sharpened but not overshadowed by hot alcohol) shines through at the start of each sip with a building maple and burnt caramel flavor. The whisky / beer combination adds something very akin to a roasted malt bitterness, causing the beer to taste vaguely stoutlike, while cutting the sweetness perfectly.
Mouthfeel: Medium to full bodied, but unbelievably smooth. How is a beer this bold, complex, and thick so easy drinking? Technical mastery bordering on wizardry.
Overall: Combines the best of a good scotch and a well aged top tier barleywine. This beer is expensive and difficult to locate, but it's worth it. Teo Musso is a genius.
★
1,984 characters
Xyauyù Fumé (Islay Whisky) from Birrificio Le Baladin
90
out of
100
based on
12
ratings.