Dismiss Notice
Get 12 monthly issues of BeerAdvocate magazine and save $5 when you select "auto-renew."

Subscribe now →
Dismiss Notice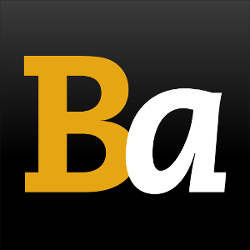 Join our email list →

And we'll send you the latest updates and offers from BeerAdvocate, because knowing is half the battle.
Old Potentate
- Southern Star Brewing Company
| | |
| --- | --- |
| Educational use only; do not reuse. | |
Reviews: 11 | Hads: 73

3.66
/5
rDev
-0.3%
look: 4.25 | smell: 3.75 | taste: 3.5 | feel: 3.5 | overall: 3.75
Poured from a 12 oz. can. Has a dark mahogany color with a 1/2 inch head. Smell is of caramel, malts, dark fruits. Taste is caramel, chocolate, malts, just a touch of alcohol. Feels medium bodied in the mouth and overall is a solid beer.
★
237 characters

3.72
/5
rDev
+1.4%
Likely a year old, since it was found in September on the singles shelf.
Dates, plums, and figs open the aroma, with deeply caramelized malt and brown sugar sweetness complementing. Notes of toffee surface. Flavor reveals a toffee base, with raisins and prunes adding complexity. The finish is fairly dry, toasted, and a touch bitter. Lacks a bit in flavor complexity, as the toffee dominates, and the finish is more bitter than I prefer.
★
439 characters

3.66
/5
rDev
-0.3%
look: 3.5 | smell: 3.75 | taste: 3.75 | feel: 3.5 | overall: 3.5
An interesting beer. Pours a murky caramel color with a low tan head the dissipates within 5 mins. A lot of sediment in the glass. Good lacing and retention. Aroma is earthy, woodsy with damp basement and oxidation. Complex and slightly off-putting because of the oxidation. Taste is fruity with light caramel. Would guess that the hops are "Fuggles and lots of them to give beer such an earthy bitterness. A slightly metallic finish. Mouthfeel is watery and soft. An interesting beer. It seems to be a good representative of the historic British Old Ale.
★
555 characters

4.01
/5
rDev
+9.3%
look: 3.75 | smell: 4 | taste: 4 | feel: 4.25 | overall: 4
12oz can poured into a Jester King Funk n Sour '13 glass.
A - Pours super muddy with lots of suspended solids in the medium brown colored body. Capped with a short finger of foamy head that has decent staying power that leaves lots of foamy lacing coating the surface of the glass.
S - A bit nutty up front with some notes of dark caramel and maybe even a hint of molasses. Light maltose, a quick whiff of bitter hops, earthy and biscuity malt, barely there milk chocolate and maybe a touch of coffee-ish roastyness.
T - Nutty and earthy up front, roasted malt, hints of coffee, a bit yeasty and some bready malt. Much more roasty than the aroma. Firm hop bitterness. Light caramel and faint chocolate notes. No sign of alcohol at all. Nicely balanced.
M - Medium body with a medium carbonation that is a bit higher than ideal, but still nice. Provides an even tingle in the mouth. Balanced well...definitely malt focused, but hops are potent enough to bring it back into balance.
O - Not what I am used to in an old ale, but I like this...I'd call this a sessionable old ale, which isn't common. Flavors are really well balanced and pleasant all around. I think of old ales being more alcoholic, maybe even boozy, and certainly more of a sipper than this is. This goes down pretty easy - almost brown ale-like in character although a little rougher around the edges...which works well for me.
★
1,398 characters
3.88
/5
rDev
+5.7%
look: 4.5 | smell: 4 | taste: 3.75 | feel: 4 | overall: 3.75
A: A murky mahogany pour. Big fluffy, very fluffy tan head. Head fades slowly with top notch retention. Great walls of lacing.
S: Smells very stout-ish. Lots of chocolate. Mild dark fruit and spiciness. Some caramel sweetening it up?
T: Not so much like a stout in the flavor, however. Kind bland up front with some mild caramel and toffee. Toasted malt and nuts. Finish is surprisingly dry. The whole beer is fairly dry if I'm honest.
M: Mellow and medium bodied. Quite dry.
O: Interesting old ale. Kinda tastes more like a dry brown ale than anything. It's not bad but doesn't resemble the old ales that I've had previously. A little too dry, a little too bland but I still enjoyed it enough :)
★
700 characters
4.02
/5
rDev
+9.5%
look: 3.5 | smell: 4 | taste: 4.25 | feel: 4 | overall: 3.75
lightly chilled 12-oz can into a nonic pint. No visible canning date, but I definitely purchased this back in January.
Look- Deep amber-brown with visible particulate. Four fingers of frothy beige head, settles slowly. Decent webbed lacing.
Smell- Mild, nougaty, caramel. Some darker milk chocolate/cocoa. Overall pretty subtle, but definitely a nice rich malty character throughout.
Taste- Nutty, rich toasty flavor with a hint of oxidation and golden raisin. Mellow milk chocolate and caramel, finishes with a light touch of black tea. Very nice.
Mouthfeel- Medium body, low carbonation. Slick, would be chewy if it was heftier. Dry, fairly clean finish with a bit of stick.
Overall- pretty spot-on for the style. I had two back when I snagged this six months or so ago and remember a sort of fruity-powdery flavor that I wasn't a big fan of. A few months later and it's definitely improved. One of the better old ales I've had, but I probably wouldn't seek it out.
★
972 characters
3.69
/5
rDev
+0.5%
look: 3.75 | smell: 4 | taste: 3.5 | feel: 4 | overall: 3.5
A: Poured from a bottle to a pint glass. Had a mahogany brown color and a thick, murky texture. There was a small amount of foamy head that quickly dissipated. Not much lacing.
S: A nice, enticing aroma of hops, caramel, and some malt.
T: Tasted of malt, dark chocolate, a good shot of hops, and a bit of caramel. This beer has an unbalanced flavor. The caramel, which was so present in the aroma isn't particularly noticeable in the taste. Not a bad flavor, but a bit out of whack.
M: A well-carbonated beer with a dry, prickly finish. Medium-bodied.
O: An uneven beer to be sure. Not undrinkable, but not exceptional either.
★
630 characters

3.5
/5
rDev
-4.6%
look: 4.25 | smell: 3.5 | taste: 3.5 | feel: 3 | overall: 3.5
The beer pours a murky dark brown with a thick head that had small bubbles. Smells of roasted malt with milk chocolate and some earthy tones. The beer is sweet with mocha flavor and a slight hint of roasted malt, there is a bit of a metallic aftertaste. It is surprisingly light and a little over carbonated with a slightly dry finish. Honestly I thought this beer would be better but it's definitely not 'bad'.
★
411 characters

2.73
/5
rDev
-25.6%
look: 1.75 | smell: 3 | taste: 2.75 | feel: 3 | overall: 2.5
12 oz. can poured into stout glass
L: darkish brown with hint of amber; super thick 1/2-inch head that's beautiful light tan that doesn't settle but stays suspended on top of the murk below. unfortunately, I see sediment all throughout the beer ... tan flakes of something that don't settle but stay suspended in the beer, making the whole thing look like brown jello.
S: wine. you can smell the alcohol. and some chocolate.
T: first sip is grand, then it fades into a raisiny caramel. very little hop bite.
F: decent carbonation; either silky or watery.
O: i'm not a fan. the sediment is jarring, and I've not been able to learn that it should be there in an "old ale". i would also add the only other "old ale" I've had was 15 years ago ... Old Peculier, and I liked it quite a bit more than this.
I hate not scoring it higher because I'd like this Conroe brewery to succeed. I'll try some of their other brews (and try to learn more about old ales, so I know what the hell I'm doing with this thing).
★
1,009 characters
3.99
/5
rDev
+8.7%
look: 3 | smell: 4 | taste: 4 | feel: 4.5 | overall: 4
Poured from a can into a pint glass.
Apperence: Poured a earthly/dirt brown with a ton of dark amber head. The head was nice, fluffy and acctractive, but once it receded the brown/mud colour of the beer was a little off putting. Only slight lacing.
Smell: Malts and dark chocolate, some hops, maybe honey and flowers.
Taste: Bitter hops up front, then chocolate and malts, lingering sweetness through out. Weird combination but it seems to work out reasonably well.
Mouthfeel: Very nice, good carbonation, a little dryness, goes down very smooth. I could easily drink the entire four pack.
Overall: Not sure if this brew fits in the old ale category. Very drinkable pretty tasty, I could see my self buying another four pack. Not earth shattering but well worth the money.
★
777 characters

3.56
/5
rDev
-3%
look: 4 | smell: 3.5 | taste: 3.5 | feel: 3.25 | overall: 3.75
12 oz can pours a fairly hazed brown color with a thick froth of tan head. Nice retention and lacing...pretty good looking beer.
Nose is earthy caramel, roasted nuts and maybe some mild bakers chocolate. The maris otter and special B are particularly prevalent. Hops are light and leafy...certainly old world noble varietals.
Taste is pretty 'clean' for an Old Ale, with dark caramel and chocolate leading the way. Particularly lacking is the typical fruitiness imparted from the yeast. Not overly sweet, but enough to provide balance for the toasty malt and light hops. Overall the beer is a bit light; especially when thinking of an Old Ale, but it is a pretty tasty beer. I would think of this as more of a revved up brown ale, it just doesn't have the body and malt presence of a traditional Old Ale. While it may not be a stylistic goliath, it is a tasty enough brew for me to purchase another 4-pack or so, so take that for what it is worth.
★
951 characters
Old Potentate from Southern Star Brewing Company
83
out of
100
based on
11
ratings.