Dismiss Notice
Get 12 monthly issues of BeerAdvocate magazine and save $5 when you select "auto-renew."

Subscribe now →
Dismiss Notice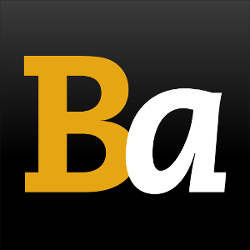 Join our email list →

And we'll send you the latest updates and offers from BeerAdvocate, because knowing is half the battle.
Dexter's Pub
Reviews: 14 | Visits: 49

4.59
/5
rDev
+11.7%
vibe: 4 | quality: 4.75 | service: 4.5 | selection: 4.75 | food: 4.5
I've waited until I've been to Dexters quite a few times to be able to form a solid and comprehensive opinion. Dexters is one of those places that may not look like a good beer bar at first glance, but don't let it's older brick facade deceive you.
The pub is divided into two sections separated by an inner wall- a dining area that you enter immediately from the front door with booth's lining the outside of the room and tables filling the space in between. Plain and casual looking, it's actually a quieter area to be able to enjoy your meal in peace. The back section is the bar area complete with darts, jukebox, and a popcorn machine along the left wall, and a small selection of video games along the far right wall with a pool table bridging the walkway between the bar and dining rooms. The back wall has a bar running pretty much the length of the whole wall. There's newer flat panel TV's directly above the bar with an older big-screen and other smaller TV's scattered throughout.
The beer selection was good when I first started going to Dexters and they've only kept getting better and better. There's waay too many to list, but this is just a small, small sample of some of the great beers I've seen on tap: Central Waters Mud Puppy Porter, Bells Hopslam, Dogfish Head 90 and 120 minute, Tyranena's Devil Over a Barrel and Hop Whore, Rogue Chocolate Stout, Stone IPA, Arrogant Bastard, Double Bastard and Bitter Chocolate Oatmeal Stout, Capital Autumnal Fire, Founders Reds Rye, and Goose Island Bourbon County Stout. There's also some great beers available in bottles like Founders Breakfast Stout and Stone Russian Imperial Stout.
I've eaten there well over a dozen times now and while I've only had pub food like burgers, chicken sandwiches, fries, and pizza, it's all been outstanding. Hot, fresh and delicious, I would put their food up against any other similar bar/pub in the area and the staff has all been friendly, fast, knowledgable and efficient every time I've been there.
Nick, the owner has just a huge passion for good quality beers. He has the tap lines cleaned frequently and has concentrated on filling them with just a super solid selection of beers. More tap lines are being planned with a possible selection of Belgian beers added sometime in the future. He's also looking into doing some cellaring to be able to offer vintages of special beers.
All in all, this has become one of my favorite places to just sit, relax and have some good conversation, good food and great beer!
Edit: In the 7+ years that I've been going here, the owner has done a fantastic job fixing this place up. New bar area, new flooring, fresh paint, etc. has really turned this into a great bar to visit. The food continues to get better and better and the selection has always been great. New technology has been implemented to show all the tap selections on giant monitors...shows the beer, ABV, serving size, price, price for a pitcher and a small graphic that shows the state of the keg whether it's full or nearly empty and everything in between. Also, I now receive tweets when a beer is cashed and a new one replaces it.
★
3,143 characters

3.94
/5
rDev
-4.1%
vibe: 3.5 | quality: 4 | service: 4 | selection: 4
Dexter's formally known as the Sandlot - located at North and East Johnson, about 2 blocks from the malt house
This is not my neighborhood. My girlfriend lives within a few minutes though so I can see myself in here from time to time in the future.
The atmosphere is a little interesting. Much like the malt house, the actual building is somewhat of a dump. These are old crummy spaces that have been taken over by craft beer in the past months. The crowd was much different than what you would see downtown, monroe street, or the willy/atwood neighborhoods. This is a blue collar side of town so that's what you are going to see here. There is a pool table, some darts, some electronic games, a big bar area and also a dining area. There are some random tables on a volleyball court outside - odd.
There were a number of tv's, though none of them were high quality. A brewers game had just started and people were getting into that so i got the hell out of there in a hurry (Go Cubs)
So that's kind of my negative rant on Dexter's. The location isnt ideal to me and its a bit crummy with a clientele that i dont have much in common with. That aside, they have beer!
The tap list was maybe 12 deep and it had some hard hitting winners on this particular night. The two best beers are brews i havent seen anywhere else on tap - Stone 12th annivesary and tyranena devil over a barrel. There was also stone arrogant bastard, central waters mud puppy porter, pyramid apricot ale, lake louie warped speed, and a number of others. The bottle list had maybe 40 additional beers of quality, but not rarity like the malt house.
Service was pretty good and attentive.
We just had some fried appetizers (cheese curds and waffle fries) which hit the spot. The menu didnt look particularly special but i didnt eat a meal so i wont rate the food.
★
1,839 characters
4
/5
rDev
-2.7%
vibe: 4 | quality: 4 | service: 4 | selection: 4
This is the type of place I love. It's a dive for all intents and purposes, but the beer list is rock solid (and is probably way above most of its regulars heads).
Tons of good stuff here. The tap list (as of late July 08) includes Lake Louie Scotch Ale, Stone IPA & 12th Anniversary, Hennepin, Dark Horse Sapient Tripel, Central Waters Mud Puppy Porter. Those were the ringers, but there were probably 7 more decent brews on tap. The bottle list was also well-chosen with stuff like Oaked Arrogant, and various local/regional specialties.
Friendly, decently versed barstaff. Prices were decent. You gotta love a neighborhood pub with this kind of beer. Madison needs more places like this. Highly recommended for both locals and visitors.
Last visit (11/08/09) had Double Bastard, Old Gnarlywine, and Autumnal Fire on tap, amongst several others that were also quite good (but I can't remember given those first three option). It's just off the beaten trail, but it's one of Madison's best beer bars (with Malt House and Maduro and Brasserie V, and nothing else very close).
★
1,078 characters
4
/5
rDev
-2.7%
vibe: 3.5 | quality: 4 | service: 4 | selection: 4 | food: 4.5
Atmosphere - Until recently, Dexter's was known as the Sandlot, a neighborhood/sports/dive bar popular with the drinking and volleyball crowd. Dexter's remains relatively unchanged.
It's a spacious place, divided into two areas. One half of the joint is comprised of beat up old tables and booths reminiscent of a 50's diner. The other half has a lengthy bar and large open fry kitchen. Glass beer coolers form nearly an entire wall behind the bar. Above and around the bar are perhaps a dozen flat panel TVs. Dexter's is a great place to watch sports and they do carry the Big Ten Network.
Expect a decent crowd during games or on summer nights. When I've been there the crowd has been 50/50 sports fans and neighborhood old men with small glasses of light beer (a constituency I very much enjoy drinking with).
Quality/Selection: Thirteen taps mostly consisting of Tyranena, Lake Louie, Sprecher, Capital, New Glarus and other local and regional craft selections. Bottle selection is similar. Many seasonal and one off releases from these breweries are offered. A large blackboard displays the list of taps as well as an on deck section featuring upcoming releases.
Service is friendly, quick, and likes good beer. Dexter's has only been open a short while and they're already hosting beer festivals (two weeks ago they hosted a chocolate and beer tasting for charity, an event formerly held at Wonder's Pub with salsa).
I don't know yet if Dexter's will fill the beer void left by Wonder's closing on the East/North sides but I'm starting to think that it might. The goals of the owners seem geared toward quality beer in a comfortable, uber casual environment. I'm optimistic that the place will only improve with time.
Food: I haven't eaten much at Dexter's yet so I won't rate the food but I have high hopes. What I have had has been good and some of the simple bar snacks and sandwiches coming out of their kitchen look and smell better than most. I was immediately impressed to see the cook using very fresh, high quality vegetables and meats. I'll try a Philly steak sandwich next time I go. They look authentic and smell amazing. Next I'll probably try one of their homemade pizzas, which look and smell just as good.
Overall, Dexters makes a solid addition to the Madison beer scene in a neighborhood that has until now been completely devoid of good beer.
Update: June 19, 2008 - I'm raising quality and selection scores from 3.5 to 4 and adding a food score of 4.5. Dexter's has been adding one killer tap beer after another to its list. I've tried 4 or 5 items off the menu and they are all great. In fact, I can now say with a certainty that Dexters makes my favorite bar food in Madison. Try the Philly with a side of Au Jus!
★
2,749 characters
Dexter's Pub in Madison, WI
91
out of
100
based on
14
ratings.