Dismiss Notice
Dismiss Notice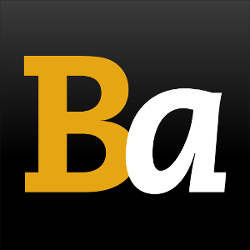 Join Our Email List →
And we'll send you the latest updates and offers from BeerAdvocate, because knowing is half the battle.
Dismiss Notice
Pugachev Royale
- Hangar 24 Brewery

Educational use only; do not reuse.

Brewed by:
Hangar 24 Brewery
California, United States

Style | ABV
Russian Imperial Stout | 14.80% ABV

Availability: Rotating

Notes & Commercial Description:
Beer added by: EB1 on 12-08-2013

Pugachev Royale is a more developed version of Pugachev's Cobra. We added cacao nibs and vanilla beans to a select few barrels of Cobra during its eight months in Bourbon Barrels, then transferred it to brandy barrels for an additional 10 months of aging. Royale displays sweet, ripe fruit notes doused with incredible chocolate aromatics. This is a truly decadent beer to be saved for a special occasion, and will evolve in the cellar for years to come
Reviews: 13 | Hads: 100

4.12
/5
rDev
-11.2%
look: 3.25 | smell: 4.25 | taste: 4.25 | feel: 3.5 | overall: 4.25
12 oz. bottle poured into a snifter. Bottle #117 of 450.
Appearance - Black and viscous, but not inky dark. No real head. A few bubbles and a thin collar.
Smell - Tons of chocolate. Vanilla. Bourbon and some fruity brandy. Very oaky.
Taste - Wow, it's boozy. Lots of milk chocolate. Bourbon. Strong oak. The brandy overwhelms the bourbon after a bit and brandy fruitiness lingers.
Mouthfeel - Extremely boozy. Harsh liquor. Heavy and sweet.
Overall - Very good, but a monster of a beer.
★
491 characters
4.2
/5
rDev
-9.5%
look: 4.25 | smell: 4.25 | taste: 4.25 | feel: 3.75 | overall: 4.25
A good beer, but a bit overrated in my personal opinion. It's a touch thin, but has some pretty good flavors for sure. It almost seems a bit overdone. I get hints of both bourbon and brandy, but I almost feel that it's over aged. I can't help but think that this would have been better with only one barrel treatment, but it's still worth seeking out and trying.
★
365 characters

4.51
/5
rDev
-2.8%
look: 4.25 | smell: 4.5 | taste: 4.5 | feel: 4.75 | overall: 4.5
12oz bottle, black wax, dated 12/2014. Served in a snifter. Pours a thick black, dark and ominous body, half finger tan head that dies down very quickly, no lacing, minimal collar. Tons of thick, meaty legs. No surprise for such a beastly beer. Smells of brandy, a lot of nuttiness, chocolate, cocoa, a bit of oak, raw vanilla, clean whiskey flavour with zero heat. Whoa. This is one of these beers that you know is going to be excellent from the smell. The whiskey in particularly is quite clean, very impressive, nice chocolate fudge as well. Flavour is similarly excellent and decadent; brandy, whiskey, oak, chocolate, cocoa, nuttiness, mild raw vanilla, even a mild bit of espresso. Nice complexity, very well executed without any off-flavours or distracting flavours. All the components come together to create a very regal drinking experience. The barrels work together here very well as well. Mouthfeel is the best part of the beer here; full bodied, substantial, thick without being cloying at all. It's incredibly easy to drink, and dangerously so. Zero heat to be found. Overall, this was an impressive imperial stout that delivers on what it promises. Not very many stouts do, but this is one of them.
★
1,213 characters
4.59
/5
rDev
-1.1%
look: 4.5 | smell: 4.75 | taste: 4.5 | feel: 4.75 | overall: 4.5
2013 bottle, consumed March 28th, 2015.
Beer is as dark as a politician's soul. No head to speak of, though a few fine brown bubbles form around the edges and stick around a while.
Aroma is boozy: beer has been aged by the brewery in brandy and bourbon barrels, and this is evident in the nose. Also, sweet dark chocolate and vanilla.
Flavor is not as complex as hoped, though it is big: semi-sweet chocolate with a hint of cherry. A little saltiness (think a dash of soy sauce) then low to moderate bitterness on the swallow. Lingering barrel character (woody and tannic bitterness) on the mid-tongue.
Mouthfeel is still and thick and velvety. Significant alcohol heat, but under control and not harsh at all.
Overall, this is worth drinking if you find it, but I think I actually prefer the standard Pugachev's Cobra to this variant.
★
845 characters

4.6
/5
rDev
-0.9%
look: 4.5 | smell: 4.5 | taste: 4.75 | feel: 4.5 | overall: 4.5
This bad boy looks the part. I was expecting a more viscous pour, but this was far from thin. It had that burnt salted caramel marshmallow smell that some Brandy BA beers tend to have. It tasted much hotter than I expected after aging for over a year. Once the initial heat wore off, the beer revealed a very deep and intense chocolate and fire-roasted raisin profile. The mouthfeel transformed noticeably as it warmed.
Overall a damn fine stout, even if a little hot.
★
472 characters
4.63
/5
rDev
-0.2%
look: 5 | smell: 4.5 | taste: 4.5 | feel: 5 | overall: 4.75
A: Pours thick and black with a thin, quickly dissipating, dark brown head.
S: Aroma is massive from the bottle and only increases as it's poured. Huge leather and brandy notes with elements of vanilla/tobacco/dark fruit/oak/caramel/char.
T: Everything from the aroma and then some; massive amounts of milk chocolate, toffee/wood/dark fruit and spirits - bourbon and brandy characters mingle in a great balance. Booze is detectable but extremely smooth. Sweetness is massive.
M: Massively viscous and full bodied with just enough carbonation to carry it across the palate.
O: This is a fantastic beer, I only wish I had another to age for a bit, but it's incredibly complex and satisfying fresh (freshly bottled of course, massive aging was done in barrels).
★
758 characters

4.65
/5
rDev
+0.2%
look: 4.25 | smell: 4.75 | taste: 4.75 | feel: 4.5 | overall: 4.5
Massive hot fudge aroma. Possibly the best smelling beer I've ever encountered. Dark chocolate and dark fruit. Sweet but, not overwhelming so. Awesome.
★
151 characters

4.66
/5
rDev
+0.4%
look: 4.5 | smell: 4.75 | taste: 4.75 | feel: 4.5 | overall: 4.5
2013 Vintage
Appearance: Black with a small beige head that subsides to a beige ring. Only appears dark brown when held up to the light. solid lacing and legs observed.
Smell: Moderate brandy aromas and Bourbon aromas, mild brown sugar, and faint coffee/roasted malt aromas. The distinct brandy and bourbon bal-aging notes work for me. Upfront I get the brandy followed by the bourbon barrel notes.
Taste: Complex palate consisting of brandy/grape notes, mild Bourbon notes, mild brown sugar, mild roasted malt notes, and some mild vanilla and oak notes showing up. A very interesting combination. While the "regular" Pugachev can be a bit hot fresh, the extended aging did this one good resulting in a subdued alcohol presence, especially considering the 14.8% ABV.
Mouth-feel: On the heavy side of medium-bodied with a moderate level of carbonation. Spot on for the style.
Overall: I'm a fan of brandy barrel aged stouts when done right, and this beer does that along with some Bourbon bal-aging. A tasty complex palate along with a stellar nose. The only beer I'm planning to drink on the first day of 2014 and it was a fine choice.
★
1,140 characters

4.69
/5
rDev
+1.1%
look: 4.75 | smell: 4.5 | taste: 4.75 | feel: 4.75 | overall: 4.75
had side by side w regular 2014 and the cobra 25. this was thickest. lush rich barrel. too smooth. great series. toss up between thisthe and the 25 for my fav.
★
160 characters

4.8
/5
rDev
+3.4%
look: 4.25 | smell: 4.75 | taste: 5 | feel: 4.5 | overall: 4.75
Pours brown/black, no head no matter how hard of a pour. Smells like tootsie rolls and booze. Taste is very similar: chocolate, caramel, and dark fruit up front with a lingering char smokiness from the barrels. This beer, at about 9 months after bottling, is definitely still boozy and you can taste it which is really the only detraction I can give from the flavor. On the other hand, I feel that it does add in a positive way to the beer, but I do like a good burn going down in these types of beers. Smooth and a little thin. The thinness in no way detracts from the beer and I feel it helps to open up all thats going on in the taste. As of writing, one of my top BA stouts.
★
685 characters

4.85
/5
rDev
+4.5%
look: 5 | smell: 5 | taste: 4.75 | feel: 5 | overall: 4.75
Holy Melted Chocolate Fudge Batman!!... Incredible nose of bittersweet chocolate, taste is similar with barrel notes and coffee flavors... rich and complex, a treat!
★
165 characters

4.97
/5
rDev
+7.1%
look: 4.5 | smell: 5 | taste: 5 | feel: 5 | overall: 5
Was so happy to experience this beer again this year. Only one bottle last year and cried when it was gone. I only wish the bottles were bigger.
Poured into a tulip. Very dark, dark brown, not quite black. A little thick but not syrupy. Light tan head that lasted a while. Coats the glass nicely like a rich port.
The aroma is nothing short of breathtaking. Big rich fudge brownies, vanilla, roasted malts & light boozy notes. I just wanna keep my nose in this with a big smile on my face.
On the palate, much like the aroma, baked fudge brownies dipped in booze. Vanilla, marshmallows, toffee, caramel. The bourbon & brandy aging blend together very well to produce a single liquor flavor of its own that further enhance the over all experience. Boozy, but smooth and not producing much undesirable ABV heat. The flavors continue to burst as it warms. Silky mouthfeel with zero astringency.
This beer easily falls on my personal top 5 beers of all time. I can't believe it hasn't lit up the trade forums with whale status. Maybe in time. If you're into big rich heavenly stouts and have the opportunity to taste or acquire a bottle, get on it. You won't be disappointed.
★
1,178 characters

5
/5
rDev
+7.8%
look: 5 | smell: 5 | taste: 5 | feel: 5 | overall: 5
INSANE!!!! The only word I can use to sum up this brew. So much vanilla marshmallow flavor! Like bourbon soaked marshmallow brownies. Too good. I actually liked it better than the mocha. A must have. This was my first time at puga fest but I was able to try from both tap and bottle(my bottle). Crazy good. Smell is of vanilla,dark chocolate, fudge,and marshmallow. Taste almost exactly like it smells only little bit more milk chocolate. Mouthfeel was spot on just a perfect barrel aged stout!!! WOW
★
500 characters
Pugachev Royale from Hangar 24 Brewery
94
out of
100
based on
13
ratings.