Dismiss Notice
Dismiss Notice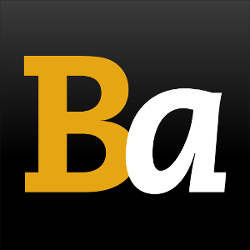 Join Our Email List →
And we'll send you the latest updates and offers from BeerAdvocate, because knowing is half the battle.
Dismiss Notice
Helles Lager
- Hangar 24 Brewery
Reviews: 14 | Hads: 63

3.33
/5
rDev
+0.3%
look: 3.75 | smell: 3.25 | taste: 3.25 | feel: 3.75 | overall: 3.25
Like stated below from BA Mag, really missing that distinct german quality to make this a Helles Lager. I enjoy the beer but rating this on style, it falls short in unique flavor. Very clean and bright but boring.
★
213 characters

3.03
/5
rDev
-8.7%
look: 3 | smell: 3 | taste: 3 | feel: 3.25 | overall: 3
From BeerAdvocate Magazine #73 (Feb 2013):
Although the idea behind a Helles Lager is that it's "lighter" than other German lager styles, this one is perhaps a bit too light. The lack of a malt backbone allows biscuity flavors to dominate and leave the palate with an unpleasant tannic linger. No distinct hop character either. Basically, it's missing the trademarks of this classic German style.
STYLE: Munich Helles Lager
ABV: 4.3%
AVAILABILITY: Year-round
LOOK: Bright golden, lively, creamy white lacing
SMELL: Bready, light floral
TASTE: Light bodied, watery, biscuity malts, hay, faint citric, hint of grape, dry, tannic
★
639 characters
3.5
/5
rDev
+5.4%
Clean, light lager with biscuit malt flavor. Easy drinking and better tasting than many big brewery lagers. Served on tap - minimal head and no lacing.
★
152 characters

3.5
/5
rDev
+5.4%
look: 3.5 | smell: 3.5 | taste: 3.5 | feel: 3.5 | overall: 3.5
This lager poured a bright straw color with a one finger white head. Smells of malts, honey and cereal. Taste is refreshing and clean. Malty backbone that has some cereal biscuit notes. Mouthfeel is crisp and clean.
Overall it's a nice lager that doesn't do anything great or wrong. Highly session able and refreshing.
★
319 characters
4.6
/5
rDev
+38.6%
look: 4 | smell: 4 | taste: 5 | feel: 5 | overall: 4.5
Such a clean, refreshing beer. I want more.
I wish they bottled it or even had it on tap at restaurants around me...
The only way I can get it is in a Growler at the brewery.
Wider distribution would be greatly appreciated.
What a Great Beer.
...
★
250 characters
3.12
/5
rDev
-6%
look: 3 | smell: 3.5 | taste: 3 | feel: 3 | overall: 3
1360th Review on BA
Draft to Pint
12oz
@Dublins Irish Pub, Chino Hills, CA
Pints are $3
App- A pretty standard pour. It was a very clear yellow with a decent amount of bubbles. Maybe a 1/4" of head. No cling or lace.
Smell- It was nice and crisp. Had a none of the biting lager notes. It had a good earthy note but wasn't buttery.
Taste- Pretty standard Lager. Wasnt overly butterly like most are. Had a crisp malty note with a good earthy note.
Mouth- A light body with a high carbonation. Residual sweet malts.
Drink- Pretty average beer. In offensive for a lager, not sure I'd have again
★
596 characters

3.02
/5
rDev
-9%
look: 2.5 | smell: 3 | taste: 3 | feel: 3.5 | overall: 3
On tap @ Hanger 24
Look: Straw yellow with a 1/8 inch head and no retention
Smell: Traditional lager notes
Taste: Pale malts with a candy like sweetness
Mouthfeel: Thin body and mildly carbonated
Overall: Not bad for a lager not sure if I would drink it again
★
265 characters

3.55
/5
rDev
+6.9%
look: 3.5 | smell: 3.5 | taste: 3.5 | feel: 4 | overall: 3.5
On tap at Father's Office in Culver City, CA.
Pours a clear light yellow color with a 1 inch white head that fades to a film on the top of the beer. Random streaks of foam form on the glass on the drink down. Smells of sweet malt and citrus notes. Taste is also of sweet malt and citrus flavors. This beer has good carbonation with a crisp and clean mouthfeel. Overall, this is a pretty good lager that is very easy to drink. It washed the burger I ordered down very nicely.
★
475 characters

3.88
/5
rDev
+16.9%
look: 4 | smell: 3.5 | taste: 4 | feel: 4 | overall: 4
On-tap at Eureka!Burger Claremont
A: The beer pours a slightly hazed golden straw color with a couple fingers of white head on top.
S: Smells somewhat sweet with quite a lot of lager yeast on the aroma. Pale malts and light breadiness with just a hint of corn to it. There is a nice hint of floral hops and some straw and grass in the background.
T: Flavors are clean and simple and there is quite a nice bready sweetness to the beer. Pale malts interact nicely with the light and crisp hop flavors. Just a touch of corn and a very mild bitterness on the finish.
M: Medium in body, definitely fuller than your average helles, with a moderate carbonation.
O: Not sure why this one is getting such low marks, but I found this to be a great beer and one of the better light American brewed lagers I've had.
★
808 characters
2.46
/5
rDev
-25.9%
look: 3 | smell: 2 | taste: 2.5 | feel: 3 | overall: 2.5
Had on tap at Hangar 24 in Redlands
Consumed on 1/24/11 coincidentally
1st trip to this local brewery
A - Clear light amber orange color with an effervescent white head
S - Smell was slightly soapy, sickly sweet to the nose
T - Slightly sour taste to start with lightly malty sweet type finish - lots of carbonation
M - High carbonation, light lingering mouth coat and sickly sweetness
D - Reminded me of a sweetened type of BMC - I would recommend this to a lover of adjuncts though I'm not certain this is what they were going for. Easily see this being a crossover beer since there wasn't much of the strong flavors that most of the highly regarded beer types have that are so strong initially for the initiate to craft beer. Not for my palate on a regular basis, pretty bland with too much sweetness in the finish...
★
825 characters

3.59
/5
rDev
+8.1%
look: 4.5 | smell: 3 | taste: 3.5 | feel: 4 | overall: 4
Update a year after first review: listed at 5.2% at Tiger! Tiger! in San Diego. Makes me think of a Kolsch right off. Just enough bit of the hops. Pleasant malty touch. Foams up a nice frothy line every time you sip. Served in a tall half-litre Stiegl glass.
09-22-2010: Light golden color typical of lagers. Head dissipates rapidly. Nice touch of hops, but only a touch. Flavors are thin and crisp with a hint of malt. Faint resiny flavor. All of the tastes kind of evaporate, leaving a bit of dishwater in the mouth and barely any bitterness. Still, pleasant enough for a gulp but not very interesting.
I don't get any sense of German style with this, but what's in a name?
★
678 characters
2.97
/5
rDev
-10.5%
look: 2.5 | smell: 3 | taste: 3 | feel: 3 | overall: 3
Apearance - Pours a crystal clear straw yellow with no head.
Nose- Very nondescript. Sweet grain, faint hop presence
Palate- Refreshing and light, faintly sweet and herbal.
Mouthfeel- Thin and low on carbonation
Overall- Very uninteresting, I will not be trying this again anytime soon.
★
291 characters

3.68
/5
rDev
+10.8%
look: 4 | smell: 3.5 | taste: 3.5 | feel: 4 | overall: 4
On-tap at Charlie Jewell's in Redlands, and as a bonus, I killed the keg and got the beer for free. On to the beer:
Paler than your usual helles lager. Straw yellow color, ever paler than that. The head is creamy and white on top and leaves good lacing in the glass. The aroma was sweet and grassy in small quanitites. The taste followed the same direction as the aroma. It's light and smooth on the palate. Notes of wood shavings on the palate with the grassy and pale malt sweetness. Refreshing.
Helles lager, Inland Empire style. Not quite a light beer, but lighter than usual. This would be ideal for the 100F summers that commonly hit the Inland Empire.
★
660 characters
3.58
/5
rDev
+7.8%
look: 3.5 | smell: 3 | taste: 3.5 | feel: 3.5 | overall: 4.5
Pint at Gourmet Pizza Shoppe in Redlands for five dollars on 11/2/08, reviewed from notes
A-Bright light golden yellow color, could see right through it one inch white soapy head that lasted a few minutes, some retention, not much lacing
S-Grassy accents, faint hoppiness, bready malt aromas, lemon juice, lots of yeast, a small amountt of skunkiness, and whole grains
T-This brew starts off more grassy than anyhting else, nice toasted bready malt and biscuit flavor in the middle, very faint hints of citrus and dryer hops in the finish, gets slightly sweeter as it warms but mostly crisp malt the whole way through, very light feel and taste though, this one is geared towards consumption rather than flavor, still not bad overall
M-Crisp, toasty, and slightly dry mouthfeel, thin bodied, tons of carbonation that almost makes it feel watered down, taste does not linger long but can be refreshing
D-Could drink a lot of this, would make a decent session beer, ABV is super low and you can detect that, would be good when it is hot in the summer out in the Inland Empire
I have had this one before and I was not impressed the first time but I gave it another try anyways, it was a mistake drinking this after the Alt because it was just a letdown, this is the weakest brew from this brewery in my experience, probably would skip next time if their others were being offered, this worth trying and above average for its style
★
1,429 characters
Helles Lager from Hangar 24 Brewery
79
out of
100
based on
14
ratings.