Dismiss Notice
Get 12 monthly issues of BeerAdvocate magazine and save $5 when you select "auto-renew."

Subscribe now →
Dismiss Notice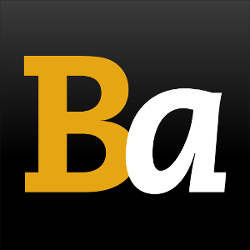 Join our email list →

And we'll send you the latest updates and offers from BeerAdvocate, because knowing is half the battle.
Local Fields Gourdgeous
- Hangar 24 Brewery
| | |
| --- | --- |
| Educational use only; do not reuse. | |
Reviews: 10 | Hads: 70
4.05
/5
rDev
+2.8%
look: 4 | smell: 4 | taste: 4 | feel: 4 | overall: 4.25
Had this tonight for the second time. Bomber purchased from Total Wine for about $8. Was very impressed the first time, and am equally impressed the second time around. Not a big pumpkin beer fan - the pumpkin pie thing sounds great but usually just doesn't work out. However, Gourdgeous really is just that - very nice aroma of fresh pumpkin flesh, spices and molasses. Taste is just you'd expect after a whiff or two. Very clean with little aftertaste; just a little pumpkin and some mild bitterness mid-palate. Overall, a very well-balanced seasonal beer. Would definitely recommend!
★
586 characters

4.04
/5
rDev
+2.5%
look: 3.75 | smell: 4 | taste: 4.25 | feel: 3.5 | overall: 4
It has a strong pie spice, soy sauce , and a sweet boozy smell reminiscent of rum high probably comes from the molasses. It is like a mild spiced rum. with a decent pumpkin smell. Taste is smooth and follows suit with smell s. Not a bad beer at all.
★
250 characters

4
/5
rDev
+1.5%
Pours dark brown with a light brown head. Smells like nutmeg and allspice with just a hint of pumpkin. There is also a heavy sweetness. Very creamy mouthfeel. The pumpkin is there, but there is no squash detectable. One of my favorite pumpkins.
★
244 characters

4.21
/5
rDev
+6.9%
look: 4 | smell: 4.25 | taste: 4.25 | feel: 4 | overall: 4.25
Pours a dark black with a reddish hue when held up to light. Medium, off-white head that goes down quickly. Scent is very spice forward with cinnamon, nutmeg, and allspice. Light pumpkin, cocoa powder, and molasses. Taste is fresh pumpkin up front, immediately followed by all the spices mentioned in the nose. Lots of pumpkin pie flavors with cocoa and pie crust. Toasted malt with seasonal spices and pumpkin...go great with an imperial porter IMO. Mouthfeel is medium bodied and great for the style. Drinkability is very high, as ABV is well-hidden. Overall, this is an awesome pumpkin beer. This is an awesome porter. I put it up there with Midnight Sun's TREAT. Need to go buy more.
★
687 characters
3.93
/5
rDev
-0.3%
look: 3.75 | smell: 3.75 | taste: 4 | feel: 4 | overall: 4
Surprisingly tasty and unique beer well crafted from this brewery. A good balance of porter, pumpkin spices, and molasses. Yes, better than it sounds. Lovely spice comes through. Light orange with a lasting head. Very smooth mouthfeel, full drinkable experience.
Thanks forhookingg me up Rob Bland.
★
298 characters

3.97
/5
rDev
+0.8%
look: 3.5 | smell: 4 | taste: 4 | feel: 4 | overall: 4
Pours an almost opaque super dark brown with a foamy dark khaki head that settles to a film on top of the beer. Small dots of lace form around the glass on the drink down. Smell is of dark roasted malt, cocoa, slight earthy pumpkin, and a variety of pumpkin pie spices. Taste is much the same with a mild roasty and spice bitterness on the palate with each sip. This beer has a good level of carbonation with a crisp mouthfeel. Overall, this is a good beer with some nice aromas and flavors.
★
491 characters

3.97
/5
rDev
+0.8%
look: 3.5 | smell: 4 | taste: 4 | feel: 4 | overall: 4
What a nice beer, one of my favorite pumpkin brews of the season (along with Schlafly's). Pours a cola color with a cream colored head that sinks fast. No lacing. Aroma is loaded with molasses, robust malts, gingerbread spices, brown sugar, maybe a hint of roast and actual pumpkin.
The flavor is very much in the same vein; tastes more like a gingerbread house than a pumpkin pie, lots of molasses; full-bodied maltiness; moderate roast character (this is a porter after all); faint hit of booze; a semi-sweet finish with an aftertaste suggestive of pumpkins and squash. Nice mix of spices that doesn't intrude on everything else excessively.
Medium to slightly full-bodied, medium carbonation that's alive but not too prickly, and the beer retains a little smooth creaminess. Could be slightly fuller.
Not everyone was a big fan of this one (too much molasses, too sweet and even slightly cloying) but I thought it was a well-balanced and very tasty rendition of the style.
★
985 characters

4.65
/5
rDev
+18%
look: 4 | smell: 4 | taste: 5 | feel: 4.5 | overall: 5
Aroma: Pours dark, dark brown with nice creamy tan head.
App: Classic pumpkin pie spices - nutmeg, cinnamon, all-spice, etc. . I also get baking chocolate and a general roasted quality.
Taste: It's like eating pumpkin pie followed by Mexican hot chocolate. Sweet but balanced by the roasted qualities of the porter. This is super tasty.
Mouth: Lively carbonation, balanced with a nice dry finish.
Overall: The best pumpkin beer from the west coast I've had to date. Hopefully this will be a mainstay fall seasonal for years to come.
★
534 characters
4.03
/5
rDev
+2.3%
look: 4.5 | smell: 4 | taste: 4 | feel: 4 | overall: 4
Surprisingly good...just enough spice and pumpkin flavor to makbrrte this a great seasonal beer. Enjoed this on a n
ice cool night with the wife. Flavor is good and taste is as expected. Need to get a couple more for Thanksgiving desert. Can't wait to share this with the family during the holidays.
★
299 characters

3.4
/5
rDev
-13.7%
look: 4 | smell: 4 | taste: 3.5 | feel: 3 | overall: 2.5
22 fl oz brown glass bottle with standard pressure cap served into a Uinta pilsner glass in me gaff in low altitude Los Angeles, California. Cot was $7.99 at KnB Wines near San Diego. Reviewed live. Expectations are above average; I'm in the mood for a good porter.
Served refrigerator cold and allowed to warm over the course of consumption. Poured with standard vigor as no carbonation issues are anticipated.
A: Pours a four finger rich khaki head of good cream, good thickness, and great retention for the high ABV. Colour is a nontransparent very dark amber-brown. Non-opaque. No yeast particles are visible. No bubble show. I'm intrigued. Looking pretty good for a porter.
Sm: Heavy spices, pumpkin pie, rosemary, brown sugar, a bit of molasses, and bright evocative caramel. A moderate strength aroma. Quite appealing. I'm really excited for this.
T: Brown sugar underlies. Lots of spice, a tinge of molasses, some chocolate, and bit of pumpkin. It's quite uneven, with flavour ebbing throughout. But I do like it. The foundation is comprised of mainly clean unobtrusive malts - a combination of darker and lighter. It's got body, but it isn't overbearing. Complex enough, and certainly intriguing. The spices in particular are quite well executed. It isn't balanced, but it is enjoyable. Not horribly subtle - especially in terms of the brown sugar.
Mf: Smooth and wet - which is a bit of a shame; it'd be better dry and coarse. Lightly creamy up front. It has presence, but I wouldn't call it thick. It could use more viscosity, actually. It's pretty light on the palate, which doesn't really suit the bold flavour profile they're after. Imperfect but largely forgivable. Its creamy quality - especially on the finish - is the best aspect of this beer.
Dr: A solid pumpkin porter from Hangar 24. One of the better pumpkin beers I've had this season, though that isn't saying a whole lot. I might try it on draught, sure. Quite drinkable; I'll have no problems quaffing this and I won't notice the ABV while I'm at it. Makes me want to try more of Hangar 24's brews. That said, the price is way out of line. This should be a 2.99 or 3.99 brew at most.
Low B-
★
2,180 characters
Local Fields Gourdgeous from Hangar 24 Brewery
86
out of
100
based on
10
ratings.