Dismiss Notice
Dismiss Notice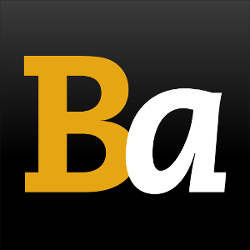 Join Our Email List →
And we'll send you the latest updates and offers from BeerAdvocate, because knowing is half the battle.
Dismiss Notice
Bucanero Fuerte
- Cerveceria Bucanero S.A.
| | |
| --- | --- |
| Educational use only; do not reuse. | |
Reviews: 34 | Hads: 66

2.67
/5
rDev
-0.7%
look: 2 | smell: 2.5 | taste: 3 | feel: 2.5 | overall: 2.5
Got this beer from a friend of mine who went to cuba.
Poured from a can into a glass with a crisp white head the disappered almost instanly. The color is weak as well, being a watery straw color. At this point I'm guessing its a cheap beer.
Smell is kind of weak, but it is sweet.
Taste is much better than I thought, with some caramel notes, but it does have a watery finish and it sits kind of heavy on your stomach.
Better than I thought but still not great. I would drink it again.
★
489 characters

3.72
/5
rDev
+38.3%
look: 3.5 | smell: 4 | taste: 3.5 | feel: 3.5 | overall: 4
350 mL brown bottle, capped.
This lager smelled of bready malt with a mild, but pleasant, sweet aroma. The appearance was clear and golden with white foam that settled quickly. There was no apparent stream of bubbles from the bottom of the glass. The taste was dry and biscuity malt with a fairly decent hoppiness. There was a touch of sweetness. The aroma hops came out in the finish. The mouthfeel was dry and crisp with medium-light body and low carbonation feel. The aftertaste was dominated by bready malt and aromatic hops. Not a bad beer, actually. I was pleasantly surprised.
★
586 characters
2.65
/5
rDev
-1.5%
look: 2.5 | smell: 2.5 | taste: 2.5 | feel: 3 | overall: 3
Had this in a "chinese restaurant" in Cuba. Lovely little garden patio, except for the aphids dropping in on us...
A - Clear gold with a copious but loose head. Not a lot of staying power.
S - Some grain, but mostly just metallic smelling. A touch of maltiness maybe.
T - Bland, somewhat soapy and a bit too sweet. A mild hop presence is the only saving grace here.
M - Light. Fizzy.
D - Pretty boring, but I can't say I expected any better. Maybe an average macro.
★
480 characters
2.99
/5
rDev
+11.2%
look: 3 | smell: 1.5 | taste: 3.5 | feel: 3.5 | overall: 3.5
A medium golden colour, very clear. Had a finger of off-white head, but that faded to a thin cap and ring around the glass.
The only smell I can really pick up is a mild corn sweetness. Does not bode well....
A mildly sweet corn taste from front to back in this one. Very very faint hint of spicy hops in the very end. It isn't offensive in any way, I'll admit to being pleasantly surprised.
This one is a little fuller in mouthfeel than other lagers from hot countries. Still light and somewhat fizzy, but better than many I've had.
My choice so far, if I was in Cuba.
★
581 characters
2.65
/5
rDev
-1.5%
look: 3 | smell: 3 | taste: 2.5 | feel: 2.5 | overall: 2.5
Can. Sampled at a resort in Varadero, Cuba. Medium gold in color with lots of carbonation. Unmistakable malty aroma of unfermented wort which no homebrewer could mistake, along with a touch of herbal hops. Somewhat more robust than the other Cuban lagers that I sampled, but still a little on the thin and astringent side. Slight mineral flavor, along with a bit of malt and more German noble hops. Sort of like a poorly made Warsteiner.
★
437 characters
3.22
/5
rDev
+19.7%
look: 3 | smell: 3.5 | taste: 3 | feel: 3 | overall: 3.5
A great example of beer from the birthplace of rum, smell aromatic like brolied and crushed hops; taste robust, to malt flower, pure, great body; serve in a pint glass, try with most mexican food, in special seafood (ceviche and lobster) it heightens its flavor; 89% recommended.
★
279 characters
2
/5
rDev
-25.7%
look: 2 | smell: 2 | taste: 2 | feel: 2 | overall: 2
Tap: Poured a golden color beer with a medium foamy head that disappeared a bit too quickly. Aroma is quite weak with only some malt being noticeable. Taste is quite sweet withy slight watery finish. Overall, this is better then most Caribean lager out there.
★
259 characters
3.23
/5
rDev
+20.1%
look: 3.5 | smell: 3 | taste: 3 | feel: 4 | overall: 3.5
Pours an amber/orange color, transparent, with very light co2. Head dies quickly and leaves a light sticky lace. Aroma is fruity, skunky and metallic. Flavor is sweet with a light hop finish (metallic). Mouthfeel is light bodied and effervescent.
IMHO: Pretty good when it is cold; better than I expected.
★
307 characters
3.25
/5
rDev
+20.8%
look: 3 | smell: 3 | taste: 3.5 | feel: 2.5 | overall: 3.5
Brought back from Cuba by a friend (thanks Jennifer).
From a brown bottle, which I was quite surprised at. Pale gold, slightly hazy, average head and carbonation. Aroma corny to a degree, nothing much else. Some hop flavour in the taste, which is quite mild. A slight metallic tang in the finish isn't appealing. Carbonation dissipates to quite a low level, so there's not much harsh gas bite which is a bonus.
Not great but there are far worse lagers out there. Drinkable, and quite good for a hot day.
★
509 characters
Bucanero Fuerte from Cerveceria Bucanero S.A.
68
out of
100
based on
34
ratings.