Dismiss Notice
Get 12 monthly issues of BeerAdvocate magazine and save $5 when you select "auto-renew."

Subscribe now →
Dismiss Notice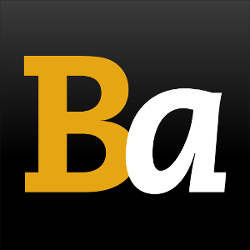 Join our email list →

And we'll send you the latest updates and offers from BeerAdvocate, because knowing is half the battle.
Blonde Ambition
- Great South Bay Brewery

Educational use only; do not reuse.

Brewed by:
Great South Bay Brewery
New York, United States | website

Style | ABV
American Blonde Ale | 4.80% ABV

Availability: Year-round

Notes & Commercial Description:
Beer added by: BeerAdvocate on 09-12-2010

This blonde ale captures our lively spirit in a glass. It's bubbly, fruity and fresh, with a sassy ending. It's the perfect choice any time of the year, but favored at the beach, the boat or at your summer BBQ. Invigorating and inviting, this blonde will sweeten your appetite and leave you wanting more. We can't reveal all of her secret ingredients but you'll have fun discovering them all summer long!
Reviews: 14 | Hads: 81

2.35
/5
rDev
-35.4%
look: 2 | smell: 2 | taste: 2.5 | feel: 2 | overall: 2.75
12 oz bottle. Pours Pale straw, with a small, short lived, white head. Nose is of bready malt and hint of grassy hops. Body is light and slightly crisp. Some bready malt, grassy hops and fruity notes combine on the palate. Finish is short, semi-sweet. Not much better than macros.
★
285 characters

3.78
/5
rDev
+3.8%
look: 3.75 | smell: 3.75 | taste: 3.75 | feel: 3.5 | overall: 4
A: The beer is crystal clear yellow in color and has a moderate amount of visible carbonation. It poured with a finger high bright white head that died down, leaving wisps of lacing on the surface and a collar around the edge of the glass.
S: Moderate aromas of apricots are present in the nose; these become prominent once the beer warms up.
T: Similar to the smell, the taste is dominated by flavors of apricots and has slight hints of sweetness from the underlying malts.
M: It feels light- to medium-bodied and a little smooth on the palate with a moderate amount of carbonation.
O: I'm not a big fan of blonde ales, but I really enjoyed this one as the aromas and flavors of apricots kept it from being bland. The lighter body nature of this beer makes it very easy to drink, and I could see this as being a good beer for the beach or the pool on a hot summer day.
★
869 characters
2.16
/5
rDev
-40.7%
look: 3 | smell: 2 | taste: 2 | feel: 3 | overall: 2
Had on-tap at Porter's in Bellport.
Unimpressive pale gold with good clarity and a thin white head that I'll chalk up to the bartender. Decent lacing. Big buttered popcorn smell with faint toasted malt behind. The taste is similar but worse, with an oily mouthfeel in the finish. Good carbonation and fine body, but it was hard to focus on it while I was trying to block out the taste.
Big quality control issue (diacetyl?) with this keg. I'll probably contact the brewery tomorrow, since the general agreement seems to be that this isn't normally a bad beer. A sad way to break into a new brewery though, that's for sure.
★
624 characters

3.58
/5
rDev
-1.6%
look: 4 | smell: 3.5 | taste: 3.5 | feel: 4 | overall: 3.5
Growler filled somewhere I cant remember, on Long Island.
Pours medium light honey amber, near clear, off white head with decent staying power, fine bits amd strands of lace left behind.
Light hint of toast in the nose.
Light and easy drinking, just a bit more toasty flavor, along with a hint of honey and apricots, minor bittering.
Summer beer all the way, simple, straight forward,refreshing and pleasant enough.
★
420 characters
4.07
/5
rDev
+11.8%
look: 4 | smell: 4.5 | taste: 4 | feel: 3.5 | overall: 4
Had on tap at finney's on fire island. Brew arrived with a clear gokden color and a thin frothy white head. Really nice sweetness. Very tasty smelling. Almost a bit of lavender in the smell. Taste is equally impressive. Again nice sweetness, malt heavy. Finishes a tad nitter. Smooth and easy to drink.
★
302 characters
5
/5
rDev
+37.4%
look: 5 | smell: 5 | taste: 5 | feel: 5 | overall: 5
A- great golden color, light foam.
S- somewhat fruity aroma with hints of citrus and apricot
T- very refreshing light taste perfect for a hot summer day.
M-crisp light and smooth, very drinkable.
O- one of my personal favorites, great for summer bbqs, cant wait for Great South Bay to start bottling.
★
304 characters
4.15
/5
rDev
+14%
look: 4 | smell: 4 | taste: 4 | feel: 4.5 | overall: 4.5
Took this one to go after hearing nice things. Poured with vigor. Pure white head. Good lacing. Beautiful clean aroma. Soft full and delicate. Subtle grass and fruit. Perfecrt balance in taste. Great hop finish. A bit chalky in the end but otherwise great. Light tart and refreshing. Overall a solid beer and very well done.
LOVING THE BLONDE AMBITION
★
352 characters

4.53
/5
rDev
+24.5%
look: 4.5 | smell: 4 | taste: 5 | feel: 4 | overall: 4.5
This was a real surprise. Pours a pale golden, decent head but dissipates quickly. Smells of tropical fruit, wild honey. Tastes of mango, melon, lemon, sweet tea, only the slightest bitter hops on the end. Mouthfeel was spot on. Just the right amount of carbonation, perfect summer beer. Very impressed, good on ya GSB.
★
319 characters

3.42
/5
rDev
-6%
look: 3 | smell: 3.5 | taste: 3.5 | feel: 3 | overall: 3.5
Pours a crystal clear honey straw color with a small wispy white head that settles into nothingness.
The aroma is a tad doughy with a grassy/peppery note. Some general fruitiness.
A doughy malt flavor with an almost sugary apriot presence. This beer is oddly sweet. There is a very light grassy hop note, not enough to balance out the sweet profile. The initial flavor was a bit shocking but it blends after a few sips.
The feel is light to moderate with tingly carbonation. The beer has a bit of a weight to it. I would prefer this beer to be more dry.
The first sip was a bit of a surprise but I grew into it. Not quite as refreshing as I would have hoped probably due to the sweetness.
★
692 characters
3.98
/5
rDev
+9.3%
look: 4 | smell: 3.5 | taste: 4 | feel: 5 | overall: 4
Sometimes, simple is better. Light golden with a sizable froth of white. Aromas are super fruity, and the taste follows suit. Stone fruit bouquet, very sweet, a light bitterness at the back. The mouthfeel is crisp and refreshing. Simple, but good. I'd definitely reach for this one again.
★
288 characters

3.84
/5
rDev
+5.5%
look: 3 | smell: 4 | taste: 4 | feel: 4 | overall: 3.5
A - Golden in color, soaplike foam. Clear and some lacing on the glass.
S - Smells of apricots. Very fruity aroma. Also some scents of wheat.
T - Refreshing taste. Sweet with apricots. This is a great summer beer for the beach.
M - Crisp, a little bite on the tongue. Very light. Great drinker.
O - I think this is a solid ale fromt he lcoal guys. Cheers!
★
359 characters
3.69
/5
rDev
+1.4%
look: 3 | smell: 4 | taste: 3.5 | feel: 3.5 | overall: 4
A - Pours a nice translucent blonde/light gold color. Nice fluffy white two finger head. Nice thick lacing sticks around on the glass.
S- Big fruity aroma here! I'm getting a strong apricot and peach smell up front. Slight hop presence in the aroma. Some spices that remind me of a Belgian triple also show up.
T- Nice balanced light fruit taste with a subtle bitterness from the hops. Some malty tones in the finish.
M- Good amount of carbonation with a smooth light/medium body. Very refreshing and clean. Good choice for a summer brew.
O- Very drinkable crisp refreshing ale. Nothing intense or crazy about this but i'm sure that wasn't the idea. Great warm weather selection.
★
686 characters

3.98
/5
rDev
+9.3%
look: 4 | smell: 3.5 | taste: 4 | feel: 4 | overall: 4.5
I found this on Bellport Beer's expanded tap unit today, and though I tasted this at the brewery a few months ago, I wanted to see if it had updated or changed.
The copper-gold ale poured well with a fragrant head of apricots and malt into my tall shaker pint. I inhaled the aroma a few times and guessed this would be great with fresh heros containing ham and swiss cheese.
The first taste invited the second with ease as the creamy wheat of the base seemed as if it was topped with apricot frosting. The slight dryness on the end suggested there were some hops hiding in the mix, but their names escaped me as I polished off the growler easily.
This is one of the easiest drinking beers or introductory craft beers with training wheels that I can think of. I am honored to know that this local product and it's designers as they have made a splash on Long Island and the rippling news of their initial success have inspired other local brewers to go pro.
★
960 characters
3.65
/5
rDev
+0.3%
look: 3.5 | smell: 3.5 | taste: 3.5 | feel: 4 | overall: 4
On draft at The Good Life, Massapequa Park, NY.
Poured a light copper hue with a whispy foam cap.
The smell featured apricot and a doughy malt.
The taste was fruity (apricots mostly) with a light breadiness and a grassy hop.
The mouthfeel was typical if the style with subtle carbonation.
Overall an interesting and fruity ale.
★
337 characters
Blonde Ambition from Great South Bay Brewery
83
out of
100
based on
14
ratings.