Dismiss Notice
Dismiss Notice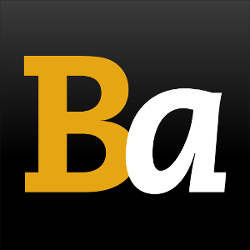 Join Our Email List →
And we'll send you the latest updates and offers from BeerAdvocate, because knowing is half the battle.
Dismiss Notice
Bourbon Barrel Aged 5 Golden Rings
- The Bruery

Educational use only; do not reuse.

Brewed by:
The Bruery
California, United States

Style | ABV
Belgian Strong Pale Ale | 16.20% ABV

Availability: Limited (brewed once)

Notes & Commercial Description:
Beer added by: CheapBeerBuzz on 12-10-2013



This beer is retired; no longer brewed.



5 Golden Rings is the 5th verse in our '12 Days of Christmas' winter seasonal ale series. The only golden ale in the bunch, we spiced up the natural pause in the classic song with cinnamon, allspice and ginger along with the delicious sweet and tangy flavor of pineapple. The barrel aged edition has taken on notable flavors from the time spent in oak, adding a level of burnt wood, sweet boubron and under-ripe fruit.
Reviews: 11 | Hads: 134

3.85
/5
rDev
+8.1%
look: 4 | smell: 4 | taste: 3.75 | feel: 4 | overall: 3.75
From 12/19/14 notes. Got this in the 2013 RS, bottled 11/21/13. 750ml bottle poured into my Bruery tulip.
Pours a hazy reddish brown color with two inches of light tan head and moderate to high carbonation evident. Tons of bourbon and pineapple juice. Lots of tropical fruits, fruity malts, oak, toasted malts, sugar, leather, cinnamon, spices, and bready malts. Medium body and moderate carbonation, not as hot as expected.
Oover this was ok but too much pineapple for me. The base was not my favorite in the Christmas beer series and the BBA version is not either, but this is better than the base. Wouldn't seek it out again.
★
630 characters

2.62
/5
rDev
-26.4%
look: 3.5 | smell: 2.75 | taste: 2.5 | feel: 2.5 | overall: 2.5
OCT 12, 2014
Thanks, Abraham! What a refined, refreshing beer, so well put together in its stark minimalism! Such finesse! Oh wait, sorry - wrong beer. Clear golden amber with a thin, white head that falls off leaving no lacing, this beer has long lasting legs. The nose is a heavy, boozy, sweet blend of vanilla, bourbon and coconut , along with spicy alcohol, fresh green cardamom, sweet syrup and mild pineapple. Medicinal booziness, which actually works because I am fighting a cold. Palate opens with a big, sweet, boozy, messy blend of coconut, bourbon, vanilla and simple syrup; dates and toffee are also present. The mod palate has a stale, canned pineapple character, along with cardamom. Most definitely a chore, this beer has a long, messy finish with cheap booze and some spice. Meh.
★
795 characters

3.05
/5
rDev
-14.3%
look: 4 | smell: 4 | taste: 2.5 | feel: 2.5 | overall: 3
Big thanks to portable for the hookup, popped open shortly after opening the non BA version, enjoyed from a reserve society rocks glass.
a - pours a much deeper darker than the original, this is murky and carries more of an amber hue vs the transparent honey look of the original.
s - nose leads with a thick lush chocolate bourbon over the base. The barrels mute the cinnamon found in the original. The barrel dominates here and steps things up a few notches...very strong ale smelling. Nutmeg, dark fruit. On the sweet side still.
t/m/o - taste is a bit of a mess with the tropical fruity syrup of the base beer colliding and clashing with the rich decadent chocolate bourbon. The flavors just don't meld nicely. VERY hot. The abv really shows and although there are some nice qualities to this beer, the sum of the parts seem to not work for me. Very chewy and the bourbon leaves a nice afterglow but the tropical booziness (kind of tripel like) of the base keep trying to fight for dominance. As it warmed it became a bit more complex and my palate was able to find joy in the beverage but taking this bottle down in my own is not a possibility.
★
1,157 characters
2.35
/5
rDev
-34%
look: 3.75 | smell: 3 | taste: 2 | feel: 2 | overall: 2
Even when The Bruery's 12 Days series beers haven't been great, I've always been able to count on the barrel aged variety. Not this.
Sweet, thin bourbon juice. Sticky, cloying, without being full bodied. Hot and alcoholic, with dominant bourbon notes. I like bourbon, but this tastes watered down and spiked with fructose.
Just unpleasant, if not quite undrinkable.
★
367 characters

4.09
/5
rDev
+14.9%
look: 4.25 | smell: 4 | taste: 4 | feel: 4.25 | overall: 4.25
Bottled on 11/21/13. Consumed and reviewed on 01/17/15.
16.2% ABV.
Pours murky amber. The faint khaki head quickly disappears completely and leaves no lace.
The smell is of pineapple juice, honey, vanilla and bourbon.
The taste follows the nose with the addition of Winter spices such as cinnamon and allspice.
The texture is heavy bodied with medium carbonation.
A strong Belgian golden ale with pineapple juice sweetness, Winter spices and dominant bourbon presence.
★
479 characters

4.32
/5
rDev
+21.3%
look: 3.75 | smell: 4.25 | taste: 4.5 | feel: 4.25 | overall: 4.25
This beer was the fifth and final beer of our Snobs United Tasting Last Night.
This beer was a beautiful specimen.
Pours really murky just like all of the Bruery beers tonight.
It had the least amount of head and lacing, but nice legs when swirled.
Nose and palate are full of Banana, Fermented Pineapple, Fresh Oak, Bourbon, sweet bready malts, Vanilla and some spices.
Overall this was much better than standard 5 Golden Rings and I wish I had a little more. But that's why I have extras :)
★
497 characters

4.3
/5
rDev
+20.8%
look: 3.75 | smell: 4.25 | taste: 4.5 | feel: 4 | overall: 4.25
750mL bottle acquired through the Reserve Society. Bottled 11/20/13. Served in a Bruery snifter.
Pours an opaque, murky, muddy brown with a finger and a half of fluffy ecrue head. The foam fades quickly without leaving any lace.
Aromas of vanilla, pineapple, bourbon and vague spices. A pronounced alcohol "chill" is noticeable in and amongst the tantalizing sweetness.
Flavors are big, bold, boozy and sweet. The pineapples are actually still quite prevalent but bourbon battles it for top billing. Spiced grilled pineapple, hot (but not too hot) bourbon, oaky vanilla, burnt caramelly malts, allspice, tangy citrus, mild cinnamon, some ginger and a healthy kick of alcohol. I like the play between the fruity, spicy base beer and the earthy barrel character. It's a hot but quite tasty bourbon soaked pineapple upside down cake.
Slick, semi-oily medium body with a mellow yet present carbonation. Bourbon, spiced pineapple and sweet oak linger in the aftertaste.
A pleasing blend of pineapple, bourbon, spice and sweet malts. I seem to have been in the minority of people that truly enjoyed 5 Golden Rings a year ago and I must say that I find this barreled version significantly better than it's reviews and score would indicate. It's a sipper for sure but I didn't have a problem drinking a whole bottle over the course of an evening. Quite glad to have a couple more to bust out for future ocassions.
★
1,415 characters
2.94
/5
rDev
-17.4%
look: 3 | smell: 2.75 | taste: 3 | feel: 3 | overall: 3
S: vanilla, burbon, pineapple, pear
A: hazy light brown, with one finger head. Head quickly dissolves.
T: lots of burbon notes, oak, some pineapple, not picking up very much spice flavor
M: medium with light carbonation
O: a little disappointed with this release. Reminds me a lot like soy sauce.
★
300 characters

3.26
/5
rDev
-8.4%
look: 3.25 | smell: 3.5 | taste: 3.5 | feel: 2.75 | overall: 2.75
A: Pours a murky, chunky golden/copper color. Lots of floaties. A minimal white head tries to rise, but the bubbles fizzle out in a second. No lace. Looks pretty unattractive to me.
S: Just odd. Musky, dank, almost rotten fruit aromas. Slightly tart. Wood aromas are strong, and take over toward the end. I am not sure what this is suppose to be?
T: Musky, dank, slightly tart fruits. Kind of like when you bite into an under rip and mushy orange. More pineapple comes through eventually. A cloying sweetness. Moldy, dank, wet wood flavors. A mess.
M/D: A full body with almost no carbonation. Viscous and resiny. Fusel alcohol, hard to drink, not something I care to partake in at all.
Obviously meant for sharing with the alcohol, and not really meant to be a Belgian Strong Pale Ale either. Still, the several times I have had this with friends, I have not enjoyed it. I don't remember finishing my glass on any occasion either. I'm finding more and more mediocre and overpriced beers from these guys all the time.
★
1,018 characters

3.88
/5
rDev
+9%
look: 3 | smell: 3.75 | taste: 4 | feel: 4 | overall: 4
On tap at The Bruery in Placentia, CA.
Pours a murky light brown with a foamy tan head that settles to wisps of film on top of the beer. Tiny dots of lace slowly drip into the remaining beer on the drink down. Smell is of malt, spice, pineapple, bourbon, and wood aromas. Taste is much the same with slightly sour pineapple, malt, and bourbon flavors on the finish. There is a mild amount of woody bitterness on the palate with each sip. This beer has a good level of carbonation with a crisp mouthfeel. Overall, this is a good beer with a barrel aging treatment that greatly improves upon the base beer.
★
605 characters

4
/5
rDev
+12.4%
look: 4 | smell: 4 | taste: 4 | feel: 4 | overall: 4
I didn't care for the regular version of this beer very much. This one pours a murky caramel color with a small off-white head that goes down quickly. Scent is pretty complex. A lot going on in the nose. Immediately tart tropical fruit and pineapple aroma. Lots of Belgian yeast and bourbon aromas. Some burning wood aromas with vanilla and oak. Allspice and some other spices I can't really put my finger on. A mellow amount of ginger, with more pineapple. Taste is so much better than the regular version of this beer. The bourbon barrels add some sweetness...cinnamon and vanilla with a good amount of oak that tone down the off-putting pineapple and ginger flavors of the original beer. Mouthfeel is full bodied, somewhat juicy. Drinkability is fair. Overall, this beer is not for the faint of heart. It has a lot going on and is not for everybody. I'm glad they were able to make a decent beer out of a pretty awful beer. Glad I have two more bottles.
★
956 characters
Bourbon Barrel Aged 5 Golden Rings from The Bruery
82
out of
100
based on
11
ratings.