Dismiss Notice
Get 12 monthly issues of BeerAdvocate magazine and save $5 when you select "auto-renew."

Subscribe now →
Dismiss Notice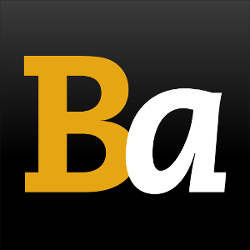 Join our email list →

And we'll send you the latest updates and offers from BeerAdvocate, because knowing is half the battle.
Provisions Series: Run B.M.C.
- The Bruery
| | |
| --- | --- |
| Educational use only; do not reuse. | |
Reviews: 61 | Hads: 119
3.55
/5
rDev
-0.6%
look: 3.5 | smell: 3.5 | taste: 3.5 | feel: 4 | overall: 3.5
A - Slightly hazy golden yellow colored with a massive, long lasting whitish head. Tons of lacing left throughout.
S - Grainy, corny, sweet pilsner malts. Piney, earthy hops. Otherwise very clean.
F/M - Sweet bready malts. Quite grainy. A touch of fruity esters, but otherwise clean. Piney and earthy hops are prominent, with a nice firm bitterness. Medium light bodied with moderately high carbonation. Lingering grainy malt flavors.
O - A nice refreshing beer, perfect for camping or an afternoon by the pool just like it says. Flavorful, clean and dry, this is a welcomed change to the Provisions Series bottlings.
★
620 characters
3.48
/5
rDev
-2.5%
look: 4 | smell: 3.5 | taste: 3.5 | feel: 3 | overall: 3.5
A friend of mine picked this one up for me as I don't get to The Provisions store as much as I want to.
Poured a nice slightly hazy gold hue with a fluffy white head. Nice sticky lacing left on the glass and there was lots of fizzy bubbles rising up from the bottom of the glass.
Smell was of grain sweetness, a sweet whiff of alcohol, and then a nice generous amount of floral hops. That was pretty much all.
Flavor was a clean, crisp dry maltiness that had a touch of sweetness to it and a nice dry hop bite in the finish. Hops were both floral and spicy in flavor.
Thinner body than medium. Nice drinkability as it goes down smooth.
★
639 characters

4.15
/5
rDev
+16.2%
look: 4 | smell: 4 | taste: 4 | feel: 4.5 | overall: 4.5
750ml shared with Klym, poured into Stone Nonic.
A: Luminous golden straw body with a fluffy white ~2 finger head. The beer is fairly cloudy without any visible inconsistencies, but the glass is also quite cold! The color is best described as honey like with some inclusion of early morning sunlights.
S: A really forward mealy wheat sweet nose, with a complexity in the sweetness that is gummy like. Pineapple orange gummies are really present in the nose. A prickle of lemony sweetness makes for a zesty note. The sweetness is controlled by a subtly drying tartness. Not too sweet at all, very balanced notes.
T: A very clean hoppy flavor that blends with wheat malt for a complex granola of pine nuts, sunflower seeds, and light flax. Really quite good tasting with brief tastes of light colored quinoa. Complex seedy tastes that keeps away from typically cereal grain notes. Some sweetness of pear juices adds a lot to the overall flavor. Surprisingly delicious balance.
M: A very full pilsner body in the mouth where bubbles and alcohol blend for a very Ale-like feel. The bubbles sensitize the taste buds for balanced hop flavor and ripe non-citrus fruit juice. Love the balance of pear and pineapple juice over extremely well balanced hops. The alcohol really adds a level of smoothness that I haven't had in a pilsner before. Digging this mouth a lot.
O: The flavor on this Imperial Pilsner is very solid, and it's greatly helped by the mouth-feel. There's an extraordinary balance here for the style; as I think flavors of pear, pineapple, seedy hops, and small texture grains make for a culinary forward light beer. While the feel and style may be traditionally light, this one has a very smooth alcohol characteristic. The integration of the alcohol takes this to the next level for me. Very smooth drinking full flavors over a full body for me; best imperial pilsner I've had, and I've had more than a few. There's still room for improvement, but quad hopping this brew wasn't a bad idea. Impressive balance on this one.
★
2,038 characters
4
/5
rDev
+12%
look: 4 | smell: 4 | taste: 4 | feel: 4 | overall: 4
Poured into a Stone nonic. Shared with Cavery.
A: Pours a pale yellow with some chill hazy. Microbubble white head with curtain lacing that fissures and mostly dissipates not too long after.
S: Not very aromatic but the smell is complex. Grains, some floral notes, citrus, and some green notes. A lot less of a traditional pilsner smell than I expected.
T: Not sure I've had anything quite like this before. It's like drinking the ghost of a strong, bitter ipa with an overhang of grainy, bready pilsner character. There is the *flavor* of strong hop bitterness without the feeling of great bitterness, as though it's been smoothed out entirely by the style. Less of the citrus/floral/green notes from the nose than I was hoping to encounter but they're still there.
M: More on the medium side of a medium-light body and even heavier bodied than other imperial pils I have had. Nice level of carbonation, mostly refreshing mouthfeel.
O: I'm not sure if I admire and enjoy this beer or it just frustrates me. The ingenuity of this beer is going big with a light style, but getting strong indications of both the light and heavy ends of the spectrum is both interesting and enjoyable, but also frustrating and a little confusing as I always find myself at some points during the drink wishing it would just accept its heaviness or lightness and stick with the direction. It's definitely original and honestly quite tasty with a solid mouthfeel, but I'm not sure if I enjoy it a great deal because of multiple personality disorder this beer seems to suffer from. Either way, I'd give this a try if you can get a hold of it, for sure. I really admire The Bruery for going out on a limb and doing beers like this.
★
1,715 characters
4.32
/5
rDev
+21%
look: 4 | smell: 4.5 | taste: 4.5 | feel: 4 | overall: 4
Served from growler into Bruery tulip glass
Appearance - an intense light gold body with a sticky lingering cream white head.
Smell - intense fragrance that really comes through the nose. There is a lot of sweetness and spiciness that comes through. You can certainly tell that this will not be light in flavor and will be a great example of the imperial pils bold flavors.
Taste - a very bold bitterness from the hops goes straight to the tongue. This combines with very strong spicy malt flavors.
Mouthfeel - the bold flavors and strong alcohol content make a very creamy and full-bodied feel.
Overall - while this is not a style i am particularly well versed with, I think the strong and bitter, yet complicated flavors make fir a nice summer drinking experience.
★
773 characters
3.93
/5
rDev
+10.1%
look: 4 | smell: 3.5 | taste: 4 | feel: 4.5 | overall: 4
Appearance is a beautiful golden color. The smell is malty sweet. Some pineapple and peaches in the aroma but mostly bready malt dominates the nose. The taste is clean and on the sweet side. Definitely hoppier than your typical pilsner but not overwhelmingly so, a little unbalanced towards the sweeter malty side. There is a little bit of hop bitterness that lingers on the pallet which is very pleasant.
This is a fun beer, great for a sunny summer day. I'm glad the Bruery brewed it and I'm glad I picked up some bottles of it but I won't miss it when it's gone. I'd much rather have a Hottenroth on a summer day anyway. Still, for the style this was a success. Maybe not quite as agressive as Port's Panzer Pils but a fun and enjoyable imperial pils regardless.
★
767 characters

3.58
/5
rDev
+0.3%
look: 4 | smell: 3.5 | taste: 3.5 | feel: 4 | overall: 3.5
On-tap at the Bruery
A: The beer pours a lightly hazed golden color with a hint of orange and a finger or so of white head.
S: For only utilizing traditional German hops, this has quite a bit of citrus and pineapple to it. After that, the more "normal" grassy, earthy, and floral hop notes come through. Some mild tropical fruits along with yeast, sweet malt, and sugar.
T: The flavor is pretty damn sweet, almost sugary. And that's my biggest problem with it. Some pineapple and tropical fruits are there as is some grass and floral hops. A moderate bitterness and some citrus peel, but not enough to balance the sweetness.
M: Medium in body with a medium to high carbonation.
O: This could have been good, but it is just far too sweet. Lots of nice flavors, but I couldn't get past all the sugar.
★
803 characters
4.03
/5
rDev
+12.9%
look: 4.5 | smell: 4 | taste: 4 | feel: 4 | overall: 4
750 into tulip
A:Hazy golden color. A little white head appears that makes a ring. It doesn't appear to make any lacing but it could be my glass.
S: Sweet malt, maybe a little corn. Noble hops. Interesting.
T: Sweet malt. Noble hops. Not as bitter as I was expecting but still good. I do detect some non barley wheat adjunct use. maybe corn.
M: good and creamy. Not quite to style but its imperial anyway.
O: This is how BMC company beers should taste like. Refreshing, creamy, the adjuncts don't detract. Good stuff.
★
522 characters
3.1
/5
rDev
-13.2%
look: 3.5 | smell: 3.5 | taste: 3 | feel: 2.5 | overall: 3
On-tap at The Bruery,
A: Pours yellow with a light white head, some lace, fair retention.
S: Pineapple, apricot, some grassiness, a tad herbal.
T: Lots of sweet malt with a generous hopping. Very American hop-style flavour with pine and citrus, hint of tropicality. It's fairly boozy which makes it akin to a Euro strong lager or malt liquor though there is no adjunct flavour apparent.
M: Full-bodied, too boozy, thick, creamy, cloying at times.
O: For me kind of an all-malt malt liquor if you will. Not really my style and comparing it to Humulus Lager is a laugher. The Humulus is considerably drier and much more direct and full-flavoured. Not a terrible beer in the end, though I clearly wanted more attenuation.
★
723 characters
3.8
/5
rDev
+6.4%
look: 4 | smell: 4 | taste: 3.5 | feel: 4 | overall: 4
(Purchased at Bruery Provisions). Pours hazy yellow with a white head. Some nice lacing develops. Aroma has grass, bubblegum and florals. Taste is sweet with grassy/hay notes and a light bitterness. Medium bodied with an oily texture. Dry finish. I thought this was a pretty taste beer and quite drinkable. Abv was hidden well.
★
327 characters

3.97
/5
rDev
+11.2%
look: 3.5 | smell: 4 | taste: 4 | feel: 4 | overall: 4
This really cold quadruple hopped imperial pilsner is golden in color with an average in size yet somewhat sticky white head. Bottle conditioned, which I found interesting for a lager. Aroma has spicy and fruity hop notes with some husky malt mixed in there.
Flavor largely echoes the nose with some juicy fruity and spicy hops on the front with a sweetish cookielike malt finish that comes out as the beer warms. Of course, this one is best enjoyed "really cold." Some nicely done hop flavors, nothing too over the top on that front. This is going to finish crisper the colder it is, though as is typical for the style a bit of malt sweetness does come out on the finish.
I would have expected The Bruery to do something crazy with rice or corn or sugar or who knows what to result in a crisper finish. I suppose that would have been a different beer though. Carbonation is moderate-high, probably could go higher for a lager, and an easy drinking lighter body is completely on the right track. Nice beer overall, perhaps one of the less adventurous beers from The Bruery actually. A very solid example of the category.
★
1,128 characters
Provisions Series: Run B.M.C. from The Bruery
81
out of
100
based on
61
ratings.