Dismiss Notice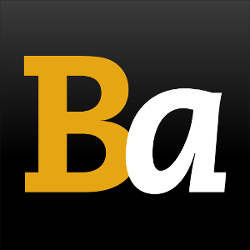 Site Performance Updates: We're aware of the nightly site outage, and working on resolving the issue.
Immersion Amber Ale
| Two Beers Brewing Co.
BA SCORE
75
okay
14
Reviews
BEER INFO
Brewed by:
Two Beers Brewing Co.
Washington
,
United States
|
website
Style:
American Amber / Red Ale
Alcohol by volume (ABV):
5.20%
Availability:
Year-round
Notes / Commercial Description:
Immersion is made for those who enjoy life in all its extremities. The intense character of this beer is a tribute to all aspects of living. Its bright amber color, malty interlude and citrusy hop finish offer a full baptism in taste as you brave the tumultuous waters of life
Added by Todd on 05-04-2008
Reviews: 14 | Ratings: 36

2.35
/5
rDev
-21.1%
look: 2.5 | smell: 2.5 | taste: 2 | feel: 3 | overall: 2.5
12oz can poured into 16oz glass
A — Pours a deep coppery amber hue, little bit red around the edges. There is a cream colored head that forms on-top of the beer and leaves some mediocre lacing behind it.
S — Smell is incredibly sweet and sweaty, like the malt was put in a sauna and then into the beer, sweaty, malty, sweet, no real hop presence.
T — Taste is again focused on the malts, with notes of honey, light caramel, and it sweet overall, can't find any hop balance here, just unbalanced.
M — Light in body, with an oddly sweet and lingering finish.
O — Fine overall, just seems rather middle of the road, with no real defining characteristics or flavors.
★
678 characters

3.01
/5
rDev
+1%
look: 3.5 | smell: 3 | taste: 3 | feel: 2.75 | overall: 3
Can from Jerry's 27th St Market. Beautiful pour, nice fluffy head, clear caramel color. Rest is rather pedestrian, normal malty aroma and taste, a bit drab.
★
158 characters
3.94
/5
rDev
+32.2%
look: 2 | smell: 4.25 | taste: 4 | feel: 4 | overall: 4
$1.89/12 oz can at Sicilianos. Brewed with Base malt, Crystals, Munich, Vienna, and Carapils. Hopped with Cascade and Nugget.
27 IBU's and 5.2% ABV per the can, OG: 1.056, SRM: 24
Pours out to a otherwise clear amber brown, forming a nice light yellow head with excellent retention and lacing, however there is a ton of particulate debris in my can, like someone added a big pinch of fish flakes. It looks like compacted highly flocculant yeast sediment. The nose is very good...great citrusy and earthy hop presence balancing nicely with fruity yeast esters and some crystal malts with a touch of grainy, bready biscuity notes. No off aromas, no DMS, low diacetyl. Mouthfeel is smooth and soft, easy going down with a medium body. Taste is very good...a great balance of bready biscuity malts, tons of hop flavor, a well balanced medium-firm bitterness, nice toast in the middle, and more earthy hops and leather in the finish. A touch of autolyzed yeast in the aftertaste.
An excellent, true to style west coast amber despite the clarity issues. I would definitely buy it again. Recommended.
★
1,095 characters

2.36
/5
rDev
-20.8%
look: 3 | smell: 2 | taste: 2.5 | feel: 3 | overall: 2
12 ounce can into pint glass, no canning date. Pours murky red orange color with a 1 finger dense khaki head with good retention, that reduces to a small cap that lingers. Light spotty lacing clings on the glass. Aromas of orange, grapefruit, caramel, toast, floral, grass, metal, and yeast earthiness. Poor aromas with off notes present, with light malt and hop notes; and weak strength. Taste of caramel, orange zest, lemon zest, floral, toast, bread, grass, light pine, and toasted earthiness. Light pine bitterness on the finish; with lingering notes of caramel, citrus zest, toast, bread, floral, grass, light pine, and toasted earthiness on the finish for a short bit. Decent flavor balance of malt and hop flavors; with a watery feel and no cloying flavors after the finish. Medium carbonation and body; with a lightly creamy and smooth mouthfeel that is ok. Alcohol is well hidden with minimal warming noticed after the finish. Overall this is a very poor amber ale. Watered down and weird balance of flavors; but easily finished.
★
1,038 characters
3.15
/5
rDev
+5.7%
look: 2.75 | smell: 3.25 | taste: 3 | feel: 3.5 | overall: 3.25
Clear red amber with one finger of off white head. Head leaves soon and leaves just a bit of lace.
Smell is bready malt and floral hops.
Taste is big hit of sweet malt with a leathery hop bitterness. Some iced tea and a touch of butter.
Mouthfeel is a bit fuller than average and the carbonation is slightly low.
Overall not my favorite Amber, maybe a bit more of a Red Ale.
By the way the website says 27 IBU and 5.2% abv.
★
423 characters
3.55
/5
rDev
+19.1%
look: 3.5 | smell: 3.5 | taste: 3.5 | feel: 4 | overall: 3.5
I didn't think beer was too bad. It goes down smooth for an Amber. One of my favorite Ambers is Alaskan and this one similar but not as sweet.
This Amber is not overwhelming in taste, which I like. It's the kind of Amber where you can 6 of them on a good day and not be too full.
★
280 characters

2.85
/5
rDev
-4.4%
look: 3.5 | smell: 3.5 | taste: 2.5 | feel: 3 | overall: 2.5
can poured into a standard pint glass
appearance - transparent amber/red, off white head that leaves the glass quickly
smell - caramel malt sweetness, a bit of a fruit note
taste - super sweet mixed with malt
mouthfeel - light, slick, oily
overall - not a great flavor profile, really lacking for a basic beer style
★
320 characters
2.15
/5
rDev
-27.9%
look: 2.5 | smell: 2.5 | taste: 2 | feel: 2 | overall: 2
Canned: unk
Pours a dark, red hued amber with little head formation and a ring of off white foam. Decent clarity. Some earthy hops and metallic tones; not really impressed. Tastes like watered down cola and over steeped tea. Some hints of crystal sugars in here, but faint. Medium on thin for the style with low carb. I'm not happy with this beer.
★
347 characters
3.01
/5
rDev
+1%
look: 3.5 | smell: 2.5 | taste: 3 | feel: 4 | overall: 3
Poured into a pint glass. About a finger of head... good color - reddish orange and hazy. Very similar to their pale ale. Little malts, mostly hop on the nose - a little woody, a little dark bread... little apple maybe? It's sweet... a little banana and cloves. And surprisingly, there is residue from the yeast in the can (now in my glass). I don't think of this as an unfiltered beer. The mouthfeel is okay, nothing special. Overall, it's average. I wouldn't go out of my way for it, but if it was there, I would drink it.
★
524 characters

3.55
/5
rDev
+19.1%
look: 3.5 | smell: 3.5 | taste: 3.5 | feel: 4 | overall: 3.5
Poured from 12oz can into a pint glass.
Appearance: rich amber hue with a tiny touch of haze to the body and a frothy tan foam cap. Head retention isn't great, but otherwise this is a nice looking beer.
Smell: crystal malt aroma with a nice dose of citrusy hops; I'm thinking cascades. Pretty decent for an amber.
Taste: moderately sweet malt with a definite crystal malt character. Hops are pretty light with a little bit of citrus and a touch of bitterness at the end. Middle of the road, decent amber.
Mouthfeel: medium-light body with a super silky, creamy texture. Definitely my favorite part of this beer.
Overall: this is possibly my favorite of Two Beers' offerings. Most of their brews seem a little homebrewey, but this beer is a perfectly serviceable small-brewery amber. I'm not sure why it is so unloved here.
★
827 characters
3.01
/5
rDev
+1%
look: 4 | smell: 3 | taste: 3 | feel: 2.5 | overall: 3
Had on tap at Matt's on the Market in Seattle. A dark amber brown color, with a very tiny head. Not much aroma, maybe a little malts and biscuits.
Taste is also nothing special, more malts, a little thin. Easy enough to drink, but overall doesn't bring a lot to the table.
★
272 characters
3.15
/5
rDev
+5.7%
look: 3 | smell: 3 | taste: 3.5 | feel: 2.5 | overall: 3
If you've had Two Beer's 20:20 Blonde Ale, you'll immediately recognize the same yeast footprint in this amber. And if you didn't much care for it in 20:20, you won't cheer too heartily for it here.
Immersion has a grain of malt sugar to the nose, and its bittering is more prominent than one might expect or desire. But its taste doesn't qualify as "clean" in that the malts are less emphasized than yeast components, and the bittering is far more charged than the listed 36 IBU suggest. Perhaps cereal tannins potentiate the total bittering experience.
Immersion is otherwise a thin, undercarbonated saffron colored ale. But the yeasts feel like they're elbowing their way angrily to the fore. They even leave residues in a pint glass - an unusual characteristic for a draught beer.
★
789 characters

3.13
/5
rDev
+5%
look: 3.5 | smell: 3 | taste: 3 | feel: 3 | overall: 3.5
Served in straight pint glass. Poured a lovely copperish-amber with a thick, strong head that crowned above the top of the glass and had decent retention which in turn left a moderate amount of lacing.
Typical Amber aromas, biscuity malt with a slight hop tang. The flavors were also typical for the style, again biscuity malt profile with a nice hop tang at the end.
Body was, again, typical. Full but not thick, smooth but not bland. Nicely drinkable, if you're in the mood for the style. Overall, an average Amber ale. If you like Alaskan Amber or Fat Tire, you'll like this, although I find this to be slightly superior to those brews. Worth trying if you see it.
★
669 characters
1.52
/5
rDev
-49%
look: 1.5 | smell: 2 | taste: 1.5 | feel: 1.5 | overall: 1
Had this one in a little glass. This beer has noticeable flaws in it, somewhat metallic and cardboard flavors pushing through the faint hop presence. The mouth-fell was awkward and watery. I would not seek this one out. This is not a taste of seattle.
★
251 characters
Immersion Amber Ale from Two Beers Brewing Co.
75
out of
100
based on
14
ratings.