Dismiss Notice
Dismiss Notice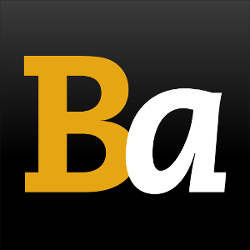 Join Our Email List →
And we'll send you the latest updates and offers from BeerAdvocate, because knowing is half the battle.
Dismiss Notice
Palomino American Pale Ale
- Bootlegger's Brewery
| | |
| --- | --- |
| Educational use only; do not reuse. | |
Reviews: 35 | Hads: 130
3.68
/5
rDev
-0.8%
look: 4 | smell: 3.5 | taste: 3.5 | feel: 4 | overall: 4
Bottle thanks to OlieIPA.
Pours an orange color with two fingers of white head with good retention. A little dark for a Pale Ale, but it does look nice.
Scent of mild citrus, bread, and light caramel. A very mild aroma, reminiscent of a Midwest or even East Coast style Pale Ale.
Taste of light bready malts and mild citrus. Doesn't have very much flavor, but it is inoffensive and refreshing on this warm day.
Mouthfeel is light bodied with a nice, full carbonation.
★
471 characters
3.2
/5
rDev
-13.7%
look: 3.5 | smell: 3.5 | taste: 3 | feel: 3.5 | overall: 3
Poured from a bomber into a pint glass.
Dark orange pour. Two fingers of creamy, fluffy foam retain pretty well. Sadly, no real lacing on the glass.
Lightly sweet, citric hop aroma. Promising, but the flavor unfortunately does not match up. It's got a quick citric hop burst (Sweetwater 420 and Terrapin Hopsecutioner come to mind) that quickly fades to sweetness. No real bitterness. A somewhat tinny, metallic flavor, too. Bready, especially grainy in the finish.
Medium-bodied. High carbonation. Tingly feel. Not really the easiest drinker. Some "off" flavors. Definitely has potential, though, and it still a decent pale ale. I hope to re-visit this one in the future.
★
675 characters
3.78
/5
rDev
+1.9%
look: 4.5 | smell: 4 | taste: 3.5 | feel: 3.5 | overall: 4
Pours a medium yellow with a nice tight head.
Lightly hoppy aroma with some backend sweetness.
Flavor is a little boring, light citrus hops, very light, some moderate bitterness, nice sweet malt in the back ofthe mouth.
Overall not a bad beer, just fell a little flat in the flavor department, though nicely easy drinking.
★
325 characters

3.95
/5
rDev
+6.5%
look: 4 | smell: 4 | taste: 3.5 | feel: 3.5 | overall: 5
Pours a dark golden with a nuance of orange. Generous head around two fingers, high retention for a thick long lasting white head with some thick strands of lacing. Aroma is a nice blend of fruity hops, not an intense aroma, but quite a nice one with pear, mango, peach, and grapefruit. I dig the nose, though I would like it a bit more powerful.
The flavor is equally clean and fruity, with the hop character dominating. I like how "American Pale Ale" is right on the bottle, and it delivers in highlighting the hops instead of malts. Tastes quite floral with peach, pine, and pear as well. Good flavors, though the overall taste profile is not as intense as I want a 5.5% beer to be. The flavors are there, but I want more of them. The bitterness and oils of the hops are highlighted in the flavor, but it is very approachable for such a beer. Great starter beer for a fledgling hophead. The carbonation is medium to high, but natural and creamy, which is usually good, but the body comes off as a bit light. The tap version is better with a more prickly carbonation, which improves this.
The flavors here are really good, I wish it was stronger, but this is a tasty beer. As it is, it is very very drinkable. When this gets ran through the Hopinator with whole leaf hops... the extra rush of hops makes it quite sublime! Recommended for a crisp, hoppy, easy every day beer. I got a case at the brewery to enjoy because fresh local beer is simply the best.
★
1,460 characters
4.48
/5
rDev
+20.8%
look: 4.5 | smell: 4 | taste: 4.5 | feel: 4.5 | overall: 5
A great Pale Ale. My favorite from this brewery. It's a light pale ale with a lot less hop and bitter than you would find from a Sierra Nevada or other popular pale ales. Has a great drinkability that even non-ale drinkers can appreciate. (Almost like a gateway beer for light beer drinkers to come over to the Ale side)
★
320 characters
3.1
/5
rDev
-16.4%
look: 3 | smell: 3 | taste: 3 | feel: 4 | overall: 3
Poured from a bottle picked up from the brewery.
Pours cloudy dull copper. Huge sustained head with great lacing.
Smell is bready yeast with undertones of citrus.
Taste is more bread. Bready yeast with light hop and that citrus in the back ground. Another review (doubleJ) suggests a band-aid taste; I definitely taste it. Not particularily pleseant.
Mouth feel is decent.
All and all, this is my third beer from Bootlegger's and definitely my least favorite.
★
465 characters

3.21
/5
rDev
-13.5%
look: 4 | smell: 3 | taste: 3 | feel: 3.5 | overall: 3.5
Enjoyed with a chicken dinner, on to the beer:
Poured into an Imperial pint glass, this beer is a somewhat murky bronze color, solid bubbly head on top. The aroma is very clean with grassy hops. Moving on to the taste, it's a simple flavored pale ale. There's some key lime upfront, mixed in is phenolic (plastic band-aids) and subtle citrus flavors. The plastic taste also has the a waxy feel to it with a bit of carbonation in the mouth.
Middle of the road. This is a pale ale that might benefit from cask conditioning.
★
524 characters
3.53
/5
rDev
-4.9%
look: 3.5 | smell: 3 | taste: 3.5 | feel: 4 | overall: 4
On-tap at Hollingshead's,
A: Pours a murky amber with a medium white head, good retention, some lacing.
S: Light, but got a discernable hop character, and a bit of berry.
T: Hop character is quite light, adds a bit of grass and stone fruit, light grapefruit. Malt is more pronounced than in a standard pale, almost like an amber, get a lot of caramel and fermented sugar, mild molasses in there too.
M: Medium-bodied, very creamy, mild yet biting carbonation, the mouthfeel was probably the best part of the beer, well done.
D: A good American Pale, is it as good as Sierra Nevada or Alesmith X? No, but if you want a tasty malt-oriented pale ale, this would be a good choice.
★
681 characters
3.88
/5
rDev
+4.6%
look: 4 | smell: 3.5 | taste: 4 | feel: 4 | overall: 4
Had this at Hollingshead. I mentioned it tasted almost exactly like Steelhead's Extra Pale, and Kenny agreed.
Pours a nice golden yellow, bit of an orange hue. Smells like light hops and a bit of citrus. Taste is very balanced, crisp and refreshing citrus, not to bitter, but with some pine/grapefruit. Good clean finish.
Liked it quite a bit.
★
346 characters
3.93
/5
rDev
+5.9%
look: 4 | smell: 3.5 | taste: 4 | feel: 4.5 | overall: 4
Poured from a 22oz bottle into a standard pint producing a nice with head with moderate lacing. The american hops used produce a nice subtle citrusy aroma that are right in time with the heavy barley kick. The dark pale color is deciving, you come across a unique bready flavor that is clean on the palette. The mouthfeel is there with the barley and dry hopping a pale rounds the balance. The hops work together and you find it having a crisp clean finish with hints of grass and citrus. A unique take on the APA, a surprisingly good beer that is easy to drink.
★
562 characters
Palomino American Pale Ale from Bootlegger's Brewery
84
out of
100
based on
35
ratings.