Dismiss Notice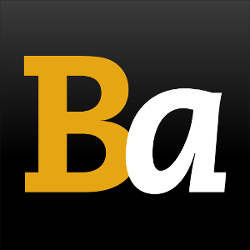 Site Performance Updates: We're aware of the nightly site outage, and working on resolving the issue.
Plum Riot
| Bootlegger's Brewery
BA SCORE
82
good
12
Reviews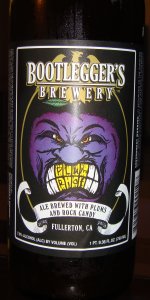 BEER INFO
Brewed by:
Bootlegger's Brewery
California
,
United States
|
website
Style:
Dubbel
Alcohol by volume (ABV):
7.80%
Availability:
Rotating
Notes / Commercial Description:
No notes at this time.
Added by DoubleJ on 09-12-2009
Reviews: 12 | Ratings: 26

3.37
/5
rDev
-3.4%
look: 3 | smell: 3.5 | taste: 3.5 | feel: 3.5 | overall: 3
8/26/2011
On tap at Bootlegger's.
A: Hazy dark orange with a big sea foam white head.
S: Sweet bread with candied notes. Plum is pervasive but faint. I detect honey, wheat, and clove.
T: Not as sweet as the aroma suggested, sweet bread melds with candied sugar and light caramel. Plum is faint in the flavor. There's a low bitterness with a dash of alcohol.
M: Medium in body with matching carbonation and a sticky mouthfeel.
Overall: A decent Belgian Pale (Is this really supposed to be a Dubbel?) but not something I would revisit. I expected more plum.
★
561 characters
3.2
/5
rDev
-8.3%
look: 3.5 | smell: 3.5 | taste: 3 | feel: 3.5 | overall: 3
A- Pours with a large head of tight off white bubbles that fade fast. Color is a cloudy brown amber.
S- Some plum up front with the typical Belgian malt and sugar aroma. Some spice and dark fruits.
T- Dont get a whole lot of plum in the drink. Taste is pretty much what i would expect from a Dubbel. Decent amount of dark sugar and fruits.
M- Medium-high carbonation. At first this beer comes off a little to sweet but finish is fairly dry. Alcohol detection is minor.
O- Wish I could pick up more plum flavor in this one. I think this is a good idea as plum flavor is detectable in most dark belgian beers. I just wish it was more fully realized.
★
651 characters

3.22
/5
rDev
-7.7%
look: 3 | smell: 3.5 | taste: 3.5 | feel: 2 | overall: 3
Poured from a 750ml into an AleSmith Brewing imperial pint glass...
A - Pours a murky brownish orange with a three finger off white head that dissipates rather quick. No lace to be had here...
S - Lots of dark fruits with some Belgian yeasty notes...
T - Lots of sweet malts up front followed by plums, raisins and other dark fruits. Ends on slight bitterness with a little spice and some lingering fruit. Abv is well hidden...
M - Medium bodied with alot of carbonation. A little to much carbonation for my likings...
O - Glad I got a chance to try this, but probably not something that I will be revisiting in the future. Wasn't bad brew per se, but it wasn't good either. To sweet with to much carbonation...
Cheers...
★
727 characters
3.5
/5
rDev
+0.3%
look: 3.5 | smell: 3.5 | taste: 3.5 | feel: 3.5 | overall: 3.5
513th review on BA
Draft
@Bruery Provisions
App- A very golden colored orange with a one finger head to it. Spotty cling, not much going on in terms on stick. Very nice coloring though.
Smell- This one was a very dry yeasty tinge with some nice bright fruit aromatics to it.
Taste- The was very dubbel like. It had a certain softness to it with nice flavors, albeit one was leaning more towards sweet than balanced. The yeast created that nice pillowy flavor but a little less flavor.
Mouth- Medium bodied with almost a higher carbonation feel to it. Left a nice fruit/yeast combo after taste.
Drink- I would like a couple bottles of this to bust out with friends. Was very different and unique flavor profile. Ill come back to this one
★
741 characters
3.45
/5
rDev
-1.1%
look: 3.5 | smell: 3.5 | taste: 3.5 | feel: 3 | overall: 3.5
Got myself a pint over at Hollingshead Deli. Poured a nice slightly hazy amber hue with a one inch white head. Head quickly fizzed away into nothing. Not a lot of carbonation going on here.
Smell. Is very faint. Smells like dark fruit and some earthy yeastiness. That is all.
Taste is very sweet and fruity upfront and then it moves into a nice clovey spice I'm guessing is from the yeast. Finish has some dry bitterness and a hint of plum flavor.
Mouthfeel is pretty thin. Its slick on the palate and the taste is pretty much gone after every sip. Good to try but not something I will seek out again.
★
605 characters
2.61
/5
rDev
-25.2%
look: 2 | smell: 3.5 | taste: 3 | feel: 1.5 | overall: 1.5
Purchased on a whim only an hour or so ago. A curious-sounding beer, to be sure... a dubbel brewed with plums and rock sugar? Alrighty then. Drinking it from the comfort of my office while writing a paper. Weee...
This beer isn't trying to win me over early. A very slight pour yields a glassful of head and about a centimeter of liquid. Fail. Pour out, try again... nope. I shook the bottle to release some CO2 and tried a third time. Finally... a massive yellowish head forms, but at least there's something to drink. Pour is a murky dark golden color - actually, it looks exactly like apple cider. Lots of floaties. Disappointing, I was hoping that it would be purple.
Smell is decent. Nothing terribly objectionable. Belgian yeasty notes, dark fruit (i.e., plum), sweet, sugary aroma. Understated. Not nearly to par with its Belgian brethren, but this isn't terrible.
The taste is okay. I actually get only a slight bit of plum fruitiness here, as the soapy Belgian quality of the beer is dominant. Sticky sweet finish. Oddly warming on the way down.
Mouthfeel and drinkability suffer in this brew. Terribly overcarbonated, fizzy, too light in body. I wouldn't want to drink much of this.
I can't really recommend this beer. It's not the worst thing I've tasted, but I just don't see the point. You want a dubbel, go get yourself some Rochefort 8 instead.
★
1,365 characters
3.98
/5
rDev
+14%
look: 4 | smell: 3.5 | taste: 4 | feel: 4 | overall: 4.5
Thanks to mobz24 for this intriguing bonus beer in a recent trade. 750 ml bottle served into a Belgian tulip glass.
A: Cloudy amber-brown with nice healthy head.
S: Fruity and floral aromas with a bit of alcohol presence.
T: Plums, cherries and prunes accent the beer, but not over the top. Slighty sweet (not tart) with some Belgian yeast charactertics. A little bitterness in the finish.
M: Heavy carbonation, medium to full bodied.
D: Very pleasant beer to have and would certainly have another if it were available. Plums give it a unique flavor, but not overly sweet or fruity. Very smooth and easy to drink - I'm thinking it would pair well with a citrus salad or perhaps pork with baked apples.
★
708 characters
3.49
/5
rDev 0%
look: 3 | smell: 4 | taste: 3.5 | feel: 2.5 | overall: 3.5
750 mL bottle, I found a lone bottle at Hollingshead's, never thought I'd get to try this,
A: Pours a muddy opaque amber with a huge fizzy head that's crack-a-lackin' after the pour. Quickly disperses to a mild white head, good retention.
S: Plums/prunes are there, that fruit character with a lot of dried fruit. Notes of '90s style purple licorice which I quite liked added a nostalgic flavour.
T: Has a lot of rock candy/candi sugar notes, dark Belgian flavours. Dark fruit/plums/raisins, really a dried fruit taste, malty upfront but the actual fruit comes out in the finish.
M: The erratic appearance left me ready for an overly fizzy overcarbonated brew. Drinkable on its first sip which is nice; I've seen a lot worse from Belgian(style) brew. Medium-bodied, fairly smooth, everything isn't coming together.
D: In my experience, dubbel has been a very hard style for American brewers to pull off well. So many times it comes off as an over sugared cloying mess. That being said this isn't half bad. The carbonation gives me problems as the flavours aren't very integrated with the mouthfeel, at times the beer is all over the place. But in the end, this is a likeable beer, I like the experimentation and a beer I'm glad I bought.
★
1,242 characters

3.3
/5
rDev
-5.4%
look: 3.5 | smell: 3.5 | taste: 3 | feel: 3.5 | overall: 3.5
Appearance - Pours into my SA perfect pint with a darker amber color, massive amounts of head that dissipates extremely fast despite the amount. Little lacing is left on the sides.
Smell - Quite a yeasty nose with many spices. A heavy plum (hm...) dark fruit aroma gives it a surprisingly nice scent.
Taste - Similar to how the nose smelled. Slight floral notes, heavy plum influence with other dark fruit notes.
Mouthfeel - Medium bodied, heavy carbonation that prickles the tongue.
Drinkability - Pretty good. Relatively easy to drink. Wouldn't buy this again but can't really complain.
★
592 characters

3.65
/5
rDev
+4.6%
look: 3.5 | smell: 3.5 | taste: 3.5 | feel: 4 | overall: 4
Bottle poured at Bootlegger's
A: The pour is interesting. A light brown color with a purple tinge to it. A small white head is present, but dissipates somewhat quickly.
S: The nose has the usual yeasty and spicy Belgian yeast character with a slight tartness from the plums and a fairly fruity aroma.
T: The flavor has just an ever so slight sweet/sourness happening from the fruit. The usual Dubbel malt, candi sugar, and yeast are there as well.
M: The beer is medium bodied with a fairly high level of carbonation and a nice dry finish.
D: Not necessarily the best beer, but a very interesting one. And, I like the idea, as I think plums are generally one of the fruit flavors present in a Dubbel.
★
705 characters
2.95
/5
rDev
-15.5%
look: 3.5 | smell: 3.5 | taste: 3 | feel: 3 | overall: 2
Sampled at the brewery today, one of the few beers there that I have not tried from them yet, color is a light brown with some amber tones, 1/4 inch bubbly white head that leaves no lacing and goes away pretty quickly, aroma consists of Belgian yeast, toffee, plums, candied sugar, dark fruits with mostly berries, caramel, and a hint of bubble gum, flavor starts off very sweet with plums, did not know waste any time with letting you know by this beer gots its name, sweet fruits and sugar in the middle, finish has lots more sweetness mixed with malts now and a big Belgian influence, sweet, fruity, and cloying mouthfeel, medium bodied, fairly soft level of carbonation, could not drink much of this and glad I did not end getting a growler of this like I was before I even tried it, pretty heavy stuff, too sweet, and alcohol is out in the open in the flavor, not a huge plum fan and they make a beer style that is already too sweet, sweeter in this case, this beer seems like it needs to be toned down a bit, would go with one of their other options in the future, might be worth trying
★
1,092 characters

4.41
/5
rDev
+26.4%
look: 3 | smell: 4.5 | taste: 4.5 | feel: 4.5 | overall: 4.5
A dubbel brewed with plums? Sounds interesting. Bought growler-style at Bootlegger's Brewery itself, on to the beer:
Where's the head? Blame the growler, as this beer had better head and retention directly from the tap. The beer is muddy looking, with a light brown melted caramel color to it. Things get much better after the appearance. The aroma is lush. It's full of fruity tannins, yeast, and a touch of spice. Very Belgian in character.
Its taste is a winner. Like the aroma, it's very Belgian in character. Lots of assorted dark fruits, plums(?), and tannins to be found. There's some malt in the background doing work...it hints toffee. The alcohol is nowhere to be found. Spritzy carbonation on the palate which eventually lightens up to let the smooth, dry body touch down. And as they say, "it goes down easy for the strength".
This is an outstanding example of a Belgian dubbel....errr...Belgian beer. This beer soaks your palate with layers and layers of flavor, and is pleasant all around. This might be my new favorite among Bootlegger's beers.
★
1,064 characters
Plum Riot from Bootlegger's Brewery
82
out of
100
based on
12
ratings.