Dismiss Notice
Dismiss Notice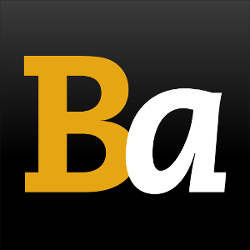 Join Our Email List →
And we'll send you the latest updates and offers from BeerAdvocate, because knowing is half the battle.
Dismiss Notice
Black Hole Sun
- Black Market Brewing Co.
| | |
| --- | --- |
| Educational use only; do not reuse. | |
Reviews: 15 | Hads: 70

4.86
/5
rDev
+21.5%
look: 4.5 | smell: 4.75 | taste: 5 | feel: 5 | overall: 4.75
On tap at Sublime Ale House in San Marcos, CA on 12/16/14
Poured a deep, dark, inky black with minimal head and a bit of lacing.
Aromas were subdued compared to what I was expecting, plenty of spice and cocoa but not super-pungent.
Flavor is complex yet drinkable - too drinkable. This beer is 15% ? You would have no way of telling until it hit you later on. Some syrup sweetness but it's not too much, very little alcohol burn, mostly delicious cocoa and some pecan pie.
Goes down smooth. Too smooth. Dangerous. Fabulous. One glass was plenty for me.
★
556 characters

4.5
/5
rDev
+12.5%
look: 4.5 | smell: 4.5 | taste: 4.5 | feel: 4.5 | overall: 4.5
The nose is sweet, oaky and toasty. Reminiscent of Parabola. Taste follows suit but is DEFINITELY hot. The taste is sweet and chocolaty. Some light wood and vanilla. Tollhouse cookie dough. A year or 3 in the cellar would make this excellent. Mouthfeel is creamy and full.
Overall is a 4, but when you consider the price in comparison to -bal arms race, I cant help but love it a little more.
---
1 year later, this beer is spectacular. Rich and complex, with the bourbon taking a back seat and the wood shining through. Heat is felt without being tasted. It's like the richest chocolate brownie in a glass. If I can stumble upon more of this somewhere, let me know. I'll buy a bunch.
★
686 characters
4.32
/5
rDev
+8%
look: 3.75 | smell: 4.25 | taste: 4.5 | feel: 4.25 | overall: 4.25
1698th Review on BA
Bottle to Black Market Pint
22oz
Shared by Vince at Steve's house
App- Holy hell this is black as shit! I will say almost the darkest stout I've seen. Good dense center, black color with only a slight edge color reduction. A few bubbles but not a head really. A few dots of cling.
Smell- This is a good deep aromatic stout. Even in a pint glass the rich malts are there and balanced against a bakers/dark chocolate with a small booze. Very rich and decadent on the nose.
Taste- WTF!! How can 15% be this smooth. It's very creamy and dark chocolate forward. The rich malts are sitting there just being mellow and paired with a whip cream like flavor. Huge chocolate for days. Jesus this was good.
Mouth- A large and full body with a low and creamy carbonation. Residual, malts, chocolate and whip cream like flavors.
Drink- well 15% is really FN good! So well layered and balanced and not boozy at all! I have no idea what they did, but damn it was good.
★
979 characters

4.31
/5
rDev
+7.7%
look: 4.5 | smell: 4 | taste: 4.5 | feel: 4.25 | overall: 4.25
Super boozy right off. Lots of bitter chocolate. Thick and chewy. Becomes very sweet as it warms, but not off-putting. Solid offering. I soloed this thing and was glad to not share :P
★
188 characters
4.23
/5
rDev
+5.8%
look: 4.5 | smell: 4 | taste: 4.25 | feel: 4 | overall: 4.5
Wow! I don't take the time to review a lot of beers, but thought a review was due for Black Hole Sun. Living in Chicago, my "go to" stout, and the beer by which I compare all other stouts is GI's BCBS. While lacking the depth, complexity, and balance of a BCBS, for the price, Black Hole Sun is really something. It's a HUGE beer, so set some time aside for this one. Speaking of time, this beer has great potential in the cellar - it's pretty hot out of the gate.
Creamy, malty, and fairly sweet (with some heat). While it doesn't have the balance or depth of BCBS or some of the other top-shelf ba stouts, I think time is going to be very good to this one and look forward to seeing how this develops over the next several years. I think it could be spectacular.
Overall, this is a Damn Good beer!
★
801 characters
4.16
/5
rDev
+4%
look: 5 | smell: 4 | taste: 4 | feel: 4 | overall: 4.5
Dude this stuff is fantastic! Big beer flavor, aroma and alcohol. This is by far my favorite from Black Market. This beer is not for the timid. There is a lot of booze flavor in this one, which I quite enjoy. When I drink an Imperial Stout, I want it to be big and bold and Black Hole Sun is all of those.
This is a must for the big Stout lover.
★
346 characters

4.12
/5
rDev
+3%
look: 4 | smell: 4.5 | taste: 4 | feel: 4 | overall: 4
Got this from ScottO in a recent box. Cheers!
From a bomber into a snifter
APPEARANCE: Thick, sludgy black pour yields a 1+ finger, medium looking, creamy, mocha colored head with very good retention. Black body with medium levels of carbonation evident. Head fades to a nice full cap. A ring and dots remain but leave no real lacing down the glass. Great color and head, but no lacing, unfortunately.
SMELL: Big, roasted nose with lots of roasted malts, piles of pure, dark chocolate, some molasses, light coffee notes and cream. Very roasted with some charred and burnt grains.
TASTE: Quite a bit more charred and boozy than the nose had lead on. Burnt and roasted grain up front with some sweet molasses and tobacco up front. Quite flavorful. A big finish of roasted and charred grain, sweet molasses, boozy brown sugar, bitter dark chocolate and mild hints of tobacco lingers on the palate. Boozy and flavorful for sure. Lots of residual sugars probably.
PALATE: Medium-full body with medium levels of carbonation. Creamy enough on the palate, goes down fine with a burn at the swallow and finishes slightly sticky. Heat lingers. Boozy for sure, but full and creamy.
OVERALL: This is really good. It's definitely got a big alcohol punch, but that never gets in the way of the big flavor profile this one brings to the table. The charred malt flavor and tobacco give it a European twist, though it is never as offensive as some of the Danish examples can be. Very black, interesting and complex flavor profile, and a solid feel on this one. One worth checking out if you get the chance. Thanks again ScottO. Recommended.
★
1,634 characters

4.1
/5
rDev
+2.5%
look: 4 | smell: 4 | taste: 4.25 | feel: 4 | overall: 4
Poured into a Fremont small snifter. Pours pitch black with a thin dark brown head that leaves a thin ring around the glass and light lacing. Big aroma of dark toasted malts, molasses, cocoa and licorice. Flavor follows aroma, bit molasses, licorice, dark dried fruit, chocolate, finishing with very concentrated flavors, as if figs, dates and molasses were reduced to a thick liquid. Medium to heavy bodied with some creaminess. A big, fully flavored imperial stout. Although it is warming, but flavors are so dense that the monster ABV is well covered. It took a real effort to pace myself to not drink this too fast. A beer equivalent of a liqueur. The dark malts are somewhat buried by the other flavors, but an interesting flavor profile sets this apart from other RIS. Nicely done.
★
788 characters

4.02
/5
rDev
+0.5%
look: 3.5 | smell: 4 | taste: 4 | feel: 4.5 | overall: 4
Bomber purchased at Vendome Liquors (Toluca Lake), poured a few ounces at a time into a Bruery snifter.
Appearance:
Heavy, oily, and bible black with burnt umber highlights where the beer meets the glass. A good swirl yields a half-assed skin of mocha colored foam which quickly disappears and leaves stray bubbles behind. This beer coats the glass and the viscosity hints at the huge mouthfeel to come.
Aroma:
Massive burnt sugar, tangy roasted coffee, and high cacao-percentage dark chocolate, all on top of a sturdy foundation of concentrated dark fruits: mostly raisin, fig, and prune. Oh, and alcohol. Tons of it.
Taste:
Sweet chocolate right up front, a combination of creamy milk chocolate and fruity dark chocolate. Coffee with cream right behind that, followed by several kinds of rich malty sweetness: caramel, toffee, a touch of molasses and a slight saltiness. Intense prune and fig and blackcurrant and alcohol-soaked raisin flavors underneath it all. The long-lasting finish is dark chocolate, Oreo crumbs, alcohol, and some Kahlua, and it lasts and lasts. A bit of salty smokiness at the very end.
Mouthfeel:
Full-bodied, and no lie. Viscous and oily texture with low carbonation that provides a welcome bite. Serious alcohol warmth.
Overall:
Let's not mince words: this beer is a BEAST. Huge, intense, and so much better than the last music-themed bruiser from Black Market (the hot mess known as Quadrophenia). The dark chocolate and intense fruitiness remind me of Dark Lord, but without that beer's soy sauce/refined white sugar character. The alcohol flavor is obtrusive and just plain rude. A fine and massive example of a Russian imperial stout, and one of the better non-barrel-aged stouts I've had in a while. Age it if you have the patience; this one is going to be untamed for a long time to come. Approach with caution.
★
1,851 characters
4.02
/5
rDev
+0.5%
look: 3.5 | smell: 4 | taste: 4 | feel: 4.5 | overall: 4
22 oz. bomber,
A: Pours as black as an Alaskan winter night. Black Hole, they weren't kidding. Mild cap of brown foam, some spotty lace. Definitely an imposing look.
S: Big right from the first smell. Lots of nuttiness, walnuts. Dark chocolate syrup and molasses. Lots of sweet dark malt.
T: Dark chocolate for days, lots of coffee ice cream flavour. Endless mocha. Small hint of char on the back end. This tastes like heavy malt syrup, no real hop character.
M: Extremely full-bodied, long sugary aftertaste of heavy malt which surprisingly never gets cloying. Lush, creamy, only a mild booze character which is impressive on a beer this big. It does get spirituous in the finish, but this is quite pleasant.
O: I'd love to see what 2-5 years of aging does to this beast, but I enjoy what it's doing now. It reminds me a lot of Old Viscosity, except it's even bigger than that beer which is a little crazy. Price is very good, all around a tasty big stout, I liked it quite a bit. This not a beer that will blow your mind, but for a huge stout that's fun to drink this young, go for it.
★
1,092 characters
4
/5
rDev 0%
22 ounce bomber poured into a tulip glass
Appearance: Pitch black, very thick oil like, sticks to the glass like oil, no lacing, head dissipated very quickly, no carbonation after the pour, head died within 1 minute. The head was brown while it lasted.
Smell: Big roasted malts, very big dark fruits, licorice, just a really big smell. Surprisingly for a 15% beer I am not getting a lot of alcohol on the nose.
Taste: Big roasted malts on the front, a slight bitterness in the middle, some chocolate, coffee roasted notes on the end, some alcohol burn in the aftertaste. For a 15% beer this is really smooth, a lot of the flavors just blend really well.
Mouthfeel: This is a very thick stout, oil, no carbonation after a few minutes, just a really thick stout, there is an oily coat on the palate.
Overall: I am very impressed with this beer, it's simple with the roasted malts, coffee, chocolate, licorice flavors in the beer, very thick, I am not getting an overwhelming alcohol burn, it's there. This is a big stout, not for the weak, vey heavy. Worth a try but get ready for a big beer.
★
1,097 characters

3.91
/5
rDev
-2.3%
look: 3.5 | smell: 3.75 | taste: 4 | feel: 4 | overall: 4
Thanks to BigTuro for sharing this one at Retsinis' tasting.
Pours an opaque black with a foamy dark khaki head that settles to an oily film on top of the beer. Small streaks of lace form around the glass on the drink down. Smell is of dark roasted malt, cocoa, char, and burnt dark fruit aromas. Taste is much the same with cocoa, licorice, and anise flavors on the finish. There is a medium amount of roast bitterness on the palate with each sip. This beer has a lower level of carbonation with a slightly crisp and thick mouthfeel. Overall, this is a good beer that is tasty but quite thick and strong.
★
606 characters

3.68
/5
rDev
-8%
look: 4.5 | smell: 4 | taste: 3.5 | feel: 3.5 | overall: 3.5
22 ounce bottle. 15% ABV. Please inform my next of kin.
A: Pours black as advertised, though not quite as imposing as the DFH Miles Davis. Not much in the way of head or lacing, thin cap of brown foam.
S: Sweet malts, coffee predominate. Smells sweet.
T: Coffee, some chocolate, quite sweet. Balance isn't quite there, so alcohol comes through as well.
M: Full-bodied with prevalent alcohol heat on the finish; it's incredibly difficult to balance 15% and they didn't pull it off.
O: Quite an experience, a definite sippin' beer. Worth a try if you like full-bodied stouts. Somewhat reiminiscent of the old Sam Adams Triple Bock, but not there with the balance or taste.
★
677 characters
3.19
/5
rDev
-20.3%
look: 4 | smell: 3 | taste: 3 | feel: 3.75 | overall: 3.25
Looks deep and dark, both the pour and the head. The smell and taste both have an odd combination of leather, tobacco and soy sauce. It has a nice rich mouth coating feel. Overall a strange RIS which I won't be repeating
★
223 characters

2.58
/5
rDev
-35.5%
look: 3.5 | smell: 3 | taste: 2.5 | feel: 2.5 | overall: 2
22 fl oz brown glass bottle with standard pressure cap purchased for $9.49 and served into a New Belgium goblet in me gaff in low altitude Los Feliz, California. 15% ABV confirmed. Expectations are above average; the lad at the store I got this at was a good salesman.
Served a bit warmer than refrigerator cold. Side-poured with standard vigor as no carbonation issues are anticipated.
Cracked the cap without issue. No carbonation surging or other problems. Just a satisfying ksshh.
As I poured, it became obvious no head was going to form, so I increased the vigor of my pour considerably.
A: Pours a one finger beautiful rich tan colour head of great cream and thickness and decent retention for the high ABV (about forty seconds). Body colour is a solid black. Not quite a pitch or jet black. Opaque. Nontransparent. No yeast particles are visible. No bubble show.
Sm: Chocolate, a hint of roast, dark malts, some coffee, and caramel. A pretty standard aroma for a good beer in the style. Nothing strikes me as special or unique, but so far so good. An average strength aroma. No yeast or alcohol comes through.
T: Chocolate, cream, overdone coffee, stunted dark malts, roast, and an obnoxious finish resembling curdled cream. Somewhat acrid throughout. Hopping is a bit aggressive for the style yet adds little of value to the profile. Imbalanced. Not at all subtle. Not very complex either - especially not for the style. It's deeply flawed, yet strangely, little alcohol comes through. No yeast comes through. I'm going to let it warm, but it's very unimpressive so far. Too stale and bitter.
Mf: Smooth, wet, thick. Decent carbonation. Sticky. Too present on the palate. Wrong for the style. Needs coarseness, dryness, and cream. Doesn't suit the flavours all that much at all.
Dr: It does hide its ABV fairly well, I'll give it that. But's too horribly imbalanced to be a success within the style. Feels like an undercooked garage homebrew attempt at the style. I wouldn't bother with this again. It's probably better on draught.
Low C-
★
2,063 characters
Black Hole Sun from Black Market Brewing Co.
87
out of
100
based on
15
ratings.