Dismiss Notice
Get 12 monthly issues of BeerAdvocate magazine and save $5 when you select "auto-renew."

Subscribe now →
Dismiss Notice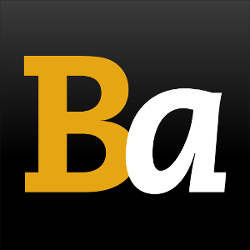 Join our email list →

And we'll send you the latest updates and offers from BeerAdvocate, because knowing is half the battle.
Downer Avenue Wine & Spirits
Reviews: 12 | Visits: 27
4.05
/5
rDev
-7.1%
vibe: 4 | quality: 5 | service: 3 | selection: 4
Good shop on the East Side. The opposite of Otto's. I buy beer once a week- I usually stop in here once a month or so.
Atmosphere- lots of bottles crammed in a small space. Decent design and cozy feel. If you're browsing during a delivery, you're going to be in the way.
Quality- Craft beer from all major breweries that distribute to Milwaukee.
Service- If Mike is there he can answer any and all beer questions. The other staff varies in their knowledge, but will always be happy to refer to you to Mike.
Selection- All your basic bases and most of your specialty bases are covered. They were one of the first shops to carry Black Husky. They do a good job expanding the lineups of the breweries they carry. I haven't had a ton of luck here with rarities- not sure if they don't get many of them or if they have a different way of selling them that I don't know about.
Food- the DO carry Indulgence Chocolate bars. So your wife won't be TOO mad.
Value- gotten some decent deals here, but they don't run specials on beer very often. Most bottles/packs are in line price-wise.
★
1,082 characters
4.04
/5
rDev
-7.3%
vibe: 3.75 | quality: 4 | service: 4 | selection: 4.25
Downer is in the top tier of Milwaukee beer shops. On the North or East side of town, they can't really be beat for selection or price. Selection is somewhere between a Baliestreri's Sendik's and Ray's.
Staff is good with beer knowledge, and willing to chat about beer for as long as you want.
Fresh Black Husky is routinely in stock, which is always a plus.
★
362 characters

4.56
/5
rDev
+4.6%
vibe: 5 | quality: 4.5 | service: 5 | selection: 4
Downer is in my regular rotation of stores and is one of my favorites. It is a small shop but has a great selection of single bottles and bombers. The workers there are also great and know what they are doing. It'd definetly recommend giving it a shot if you are in Milwaukee.
The one downside is that some of the harder to get 4-6 packs get broken up as singles only. That can go both ways however because you can almost always find singles of Gumball Head, Alpha King, and seasonal releases that aren't always easy elsewhere in the city.
★
540 characters

4.44
/5
rDev
+1.8%
vibe: 4 | quality: 4.5 | service: 5 | selection: 4
Finally got over here last night. My friends have all raved about this place for years and I simply never found the time to get here. I'm sad it took so long.
The place has and old grocery/pharmacy feel to it. Squeeze your way to the back and feast your eyes on the beer selection. Packed all into a small area they are doing what they can with space provided. Loads of imports and American craft on warm shelves. A small cooler with singles and a walk in cooler for sixers.
The beer guy Mike is a class act. Super friendly and filled with knowledge. I had never met Mike until this meeting. Well my friends had mentioned him many times and all they said was true. Super cool cat.
This place is really out of the way for me but might be worth a stop every now and then. If only to chat with mike about beer. Check this place out if you are in the area.
★
858 characters

4.58
/5
rDev
+5%
vibe: 4 | quality: 4.5 | service: 5 | selection: 4.5
A-Very small and quaint. Little crowded but they do well with the space they have. nice part of town. Clean outside
Q-All the good stuff. Even some behemoth still on the shelves
S-very helpful and courteous. Helped find beers that I missed and answered all my questions. Gave recommendations on when others beers were expected to be out
S-Good selection but limited by the size of the store. Decent size walk in color with a lot of stuff that isnt on the shelves
V-Was very happy with what I walked out spending...
★
518 characters

4.88
/5
rDev
+11.9%
vibe: 4 | quality: 5 | service: 5 | selection: 5
Visited 4/25 on vacation.
Outstanding beer advocacy. Great shop, great selection, huge walk-in cold room, knowledgeable, friendly and passionate staff. This was a much more pleasurable experience than Discount, and even if the selection was not as epic, it was certainly well-curated.
Having a staff that can engage you, determine your preferences and make suggestions based on their tasting experience really sets apart the great from the good, and ALL THREE staff members were chiming in to help out.
Prices were also amazing. South Shore Bourbon Barrel Coffee Mint Stout for $5? Was that a mistake? I saw it at another shop for twice that.
I'm really glad that they had a Groupon the day I went home on vacation, otherwise I would have missed this gem. I had a $20 Groupon and ended up walking out with 3 world-class bombers and a beer for sipping that evening.
Definitely worth a visit when you're in town.
★
916 characters

4.5
/5
rDev
+3.2%
This little shop has lots of character. Limited by space, the beer selection is of excellent quality. Local and US micros are featured and supported by some obscure local Milwaukee adjuncts. Staff was very friendly and knowledgeable. Area is a village-like strip in a great old neighborhood on Milwaukee's upper east side. I was surprised how many great beers they had in the cooler. Lots of excellent warm bombers as well. Best part had to be the price. Everything was $1-$2 cheaper than my local store in Indiana. The guy who helped me kept insisted on letting me know how fresh each beer was that we discussed. So freshness is evidently a big goal of this shop. Highly recommend.
★
682 characters

4.35
/5
rDev
-0.2%
Let me start off by saying that as soon as I decided to move to Milwaukee I had friends clamoring about this place. Once I moved over to that part of the city I said what the heck and went for it but not before passing it once or twice. The place is a nice little shop tucked into similar looking shops, again why I missed it a few times. When I walked up I had concerns about some beer being placed right in the window but realized it is their seasonal beer that sells quickly. As you walk in you think this place is a little small but when you take a look, they pack as much as they can into that small space. Like others have said, they have beers that they have cellared and decide to pull out everyone once in a while. Their selection of bombers and singles are pretty good. Beers that have been gone for quite some time. The beer guy is knowledgeable and will chat with you for as long as you want. Best selection in Milwaukee? No, but is it worth while, you bet. You are going to find something that will peak your interest or that you had thought sold out some time ago.
★
1,078 characters
4.5
/5
rDev
+3.2%
Right down the street from my friend's place so I stop in whenever I visit him.
The selection of hard to find beer is sick. You start looking in the cooler and quickly realize that they have bottle after bottle of things everyone else ran out of a while back. If the beer guy is in be sure to chat him up. Once he realizes that you are not one of the unwashed masses he'll likely clue you in to the stuff that is in the back or in their cellar. They also have a pretty solid selection of beers that have been aging for a bit. I've grabbed two and three year old bottles of things like Southern Tier Oat, Bells Expedition, Stone IRS from their for the same price as new. They've done all the work of aging it for me, all I have to do is take it home and enjoy it. Needless to say I usually leave the place with a decent beer haul.
Not worth driving across state lines to get to, but definitely worth checking int to if you're in the area.
★
940 characters

4.85
/5
rDev
+11.2%
I stopped here because my friend told me he found a Nemesis O9 in July at this establishment. They did not have it when I got ther but what I did find was a wide variety of singles and six-packs of craft in coolers. They also had more choice brews on the shelves adjacent to the coolers. They do not have the widest selection of imports and craft in the Milwaukee Area, but what they do have is quality. I personally get a little overwhelmed by the selection at some other larger stores. The staff including Mike were extremely helpful and friendly. Staff were honest and knowledgeable about their selection. I was impressed that they offer aged beers, I was able to pick up a Bell's Expedition Stout and Third Coast Old Ale that was already aged 3 years, for about $.50 on top of regular retail. Its nice knowing that a beer geek was in charge of the craft selection. Highly recommend this place.
★
897 characters

4.65
/5
rDev
+6.7%
Great little store. Very friendly staff most of whom are extremely knowledgeable about beer. Despite the small size of the store they have a very nice selection, including some tough to find stuff. This is a place that I definitely hit up every time I head through Milwaukee. I always leave with some of the Wisconsin standards (New Glarus and Ale Asylum for me) and some new and interesting beers that I had never heard of. If you are in Milwaukee or heading through, check this place out, you won't be disappointed.
★
517 characters

3.84
/5
rDev
-11.9%
vibe: 4 | quality: 3.5 | service: 4 | selection: 4
Stopped in here on a quest for NG Cranbic.
Very compact neighborhood store, majority of beer is in coolers to the left. Good selection, not necessarily comprehensive for the area but still good. Down the street from Cafe Hollander.
What troubled me was the open cases of beer right in the windows. Even with an awning, at the right time of day light can strike the beer and skunk it. This included fancy DFH and other 750s. Coolers held mostly sixers and singles. The beer guy was quick to point out the Cranbic in the coolers. Further in there were some good craft beers to be had, like Unearthly, Heavy Handed, Theobroma, and a few others. Handpicked imports like Mikkeller, Haandbryggeriet, St. Bernardus Xmas, Jolly Pumpkin ES Bam, and more Shelton stuff. Noticed Dark Horse in the cooler, and a few FFF beers not available elsewhere (2009 Alpha Klaus!!) Is it on par with Discount and Three Cellars? No, it's not. A nice neighborhood store, but not a destination.
Checkout was quick and friendly. Would return if in the area again...
★
1,044 characters
Downer Avenue Wine & Spirits in Milwaukee, WI
94
out of
100
based on
12
ratings.