Dismiss Notice
Dismiss Notice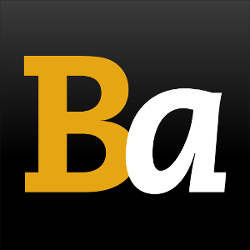 Join Our Email List →
And we'll send you the latest updates and offers from BeerAdvocate, because knowing is half the battle.
Dismiss Notice
Pako's IPA
- Snake River Brewing Company & Brewpub

Educational use only; do not reuse.

Brewed by:
Snake River Brewing Company & Brewpub
Wyoming, United States

Style | ABV
American IPA | 6.80% ABV

Availability: Year-round

Notes & Commercial Description:
Beer added by: Bitterbill on 05-23-2010

Named for Pako (say "PACO") the dog (No wait, Pako's not a dog!) This full flavored, fully hop-evident IPA will have the hopheads rejoicing. 6.8% ABV and 60+ IBUs with explosive hop aroma from a pungent Simcoe/columbus blend.
Reviews: 65 | Hads: 268

3.97
/5
rDev
-3.2%
look: 3.5 | smell: 4 | taste: 4 | feel: 4 | overall: 4
Thanks again to woodychandler for yet another canned beer. Poured from a 12 oz. can. Has a cloudy golden color with a 1/2 inch head. Smell is of hops, a touch of citrus. Taste is also hoppy with notes of citrus, some mild malts. Feels full bodied in the mouth and overall this is an enjoyable beer.
★
298 characters
3.7
/5
rDev
-9.8%
look: 4 | smell: 4 | taste: 3.5 | feel: 4 | overall: 3.5
Poured a bright golden color, with a decent cap of bubbly off-white foam. Aromas of floral hops, somewhat grassy, bubblegum and biscuit. On the palate, this one was light to medium bodied, with flavors of good hops, as well as some pears, peaches and biscuit malt.
★
264 characters

3.97
/5
rDev
-3.2%
look: 3.5 | smell: 4 | taste: 4 | feel: 4 | overall: 4
Another of my haul from the Nice CANs III BIF, thanks to pokesbeerdude.
From the CAN: "Pako's IPA (say 'Paco's) is named for Pako the dog (1994-2009) a brewery mascot of sorts. Pako may have entered the pub a few times in his life to find his master Chad. This golden ale lands squarely in the realm of American IPA with nearly two pounds of Simcoe and Columbus hops in every barrel. Snake River Brewing has twice earned the recognition of 'Small Brewery of the Year' at the Great American Beer Fest."
The Crack & Glug produced two foamy fingers of eggshell-white head with good retention. Color was a slightly hazy orangish-yellow. Nose was squarely hoppy, piney uo front with a hint of citrus underlying. Mouthfeel was medium with a veritable explosion of hops on the tongue. This was the kind of thing that really used to send me into orbit and which now just scratches an itch. Finish was dry, bitter and entirely refreshing. Yummy.
★
938 characters

3.76
/5
rDev
-8.3%
look: 4.5 | smell: 3.5 | taste: 3.5 | feel: 4.5 | overall: 4
A: Clear golden straw colored pour, nice frothy head and great lacing down the glass
S: Musty yeast scent, citrus and pineapple
T: Slight malt up front with both piney and citrusy flavors
M: Lighter bodied for and IPA, good crisp finishe
O: Nice easy drinking IPA, goes down very well after a long hike in the Tetons
★
316 characters

3.69
/5
rDev
-10%
look: 4.5 | smell: 3 | taste: 4 | feel: 4 | overall: 3.5
*Thanks to JohnGalt1 for the extra!*
12oz. can served into a nonic pint glass
Pours a tangerine-orange color; pretty standard IPA color. It looks fairly heavy in the glass. Only a very light hop haze to this one. My aggressive pour yields over two fingers of mountainous eggshell-colored head composed of medium bubbles. The texture of the foam (and not necessarily its size) is quite impressive. Plus, it laces like a damned dream. Great looking beer.
Pako smells much less impressively that it looks. The malt character shows the strongest, which is not a good thing. Thankfully it isn't the crystal malt overload of most malty beers. This is not an East Coast IPA. The malt is bready, sure, but also lightly sugary. There are hops here, don't get me wrong. The pineapple & catty notes are unmistakable Simcoe. I wish the hops were a little bit more forceful, though.
Thankfully, my wish is granted upon first sip of the beer. The long, tropical flavor of Simcoe has a nice kick to it, and there's some orange and grapefruit pith to go along with it. The malts are the equal to the hops in this balanced IPA. It sorta tastes like the buns from fast food restaurants, all artificially sweetened and stuff. That's a comparison to something bad, but it sort of works well as a flavor in this beer. The finish is simultaneously bready and vegetal. This is a damn solid IPA, and if you prefer balanced IPAs then you might really love it.
This beer looked fairly heavy in the glass and sure enough it does have a thicker mouthfeel than I ever like to see in an IPA. It is still medium-bodied, but on the thickish side for the style. It doesn't detract from the beer necessarily, seeing as how it aspires to balance. But those like me who appreciate thin mouthfeels in their IPAs should be warned. Overall, this is a very solid member of the family of balanced India Pale Ales. I have no idea how limited the distribution is on this beer. I wouldn't run out and trade for it, but it's a worthy drink.
★
1,999 characters

4
/5
rDev
-2.4%
look: 4 | smell: 4 | taste: 4 | feel: 4 | overall: 4
A pint whilst admiring the environs, inside and out, of the brewpub after braving the traffic to get into Jackson, WY.
This beer appears a clear medium golden yellow colour, with one finger of thin foamy white head, which leaves a drooping curtain of lace around the glass as it falls away. It smells of caramel cream, orange and sweet grapefruit. The taste is bitter grapefruit and pine hops, and well-matching caramel/toffee maltiness. The carbonation is a wee bit above average, the body on the shy side of medium weight, a bit zingy, and lightly sticky. It finishes quite hoppy, of the aforementioned sort, and with a rising warmth.
A good, prototypical American IPA, something which breweries in this part of the country seem to be quite proficient at producing.
★
769 characters
4.39
/5
rDev
+7.1%
look: 3.5 | smell: 4.5 | taste: 4.5 | feel: 4 | overall: 4.5
A- Thin but strong fingernail size head with good retention. Fair amount of bubbles in the body with a clear, orange/yellow color. I usually prefer a more copper/orange color in my IPAs, but this is okay.
S- Thick, oily hops dominate the aroma. I get grapefruit rind, tropical fruits, pine, and just a hint of brown sugar.
T- Lots of hops upfront. Grapefruit, pine, and a little pineapple. A little bit of sweeter maltiness balances this beer out a bit on the back, but really this is hops all the way. I love IPAs that emphasize hop flavor over bitterness, and this beer does a great job of that. It's really not that bitter at all.
M- It's medium-bodied, but the hop flavor creates the impression of drinking something like a pulpy orange juice, and I'm okay with that. It's also very oily. Hops hops hops!
O- A really great American IPA that emphasizes hop flavor and aroma over bitterness. Pleasing to drink, as long as you don't mind hops. Easily the best canned beer I've had, and definitely one of the tastiest IPAs I can think of that I've had. Check it out!
★
1,072 characters
4.3
/5
rDev
+4.9%
look: 4 | smell: 4 | taste: 4.5 | feel: 4 | overall: 4.5
I got this beer from Bitterbill. Thanks Bill!
12oz can served in a standard pint glass.
L - clear copper color with a off-white head that left a heavy coat of lacing on the glass.
S - tropical citrus fruit aroma.
T - very hoppy bite upfront balanced by just the right amount of malt finishing dry and bitter.
F - medium bodied with a smooth level of carbonation.
O - a pretty darn good IPA
★
395 characters

4.42
/5
rDev
+7.8%
look: 4 | smell: 4.5 | taste: 4.5 | feel: 4 | overall: 4.5
grabbed a sixer of cans in Jackson - was excited to see local hops in a can
from notes
appearance: cool can design, golden orange body, thick off-white head
smell: potent and fresh - ruby red grapefruit, bright citrus, pineapple, tropical fruit
taste: exceeded all expectations - a terrific IPA and a joy to drink around the campsite. Lovely floral hop profile - ruby red grapefruit, orange zest, lemon, pineapple, passion fruit, pine resin, sugar. If this were locally available, I would purchase - rivals Oskar Blues for best canned hops on the market
mouthfeel: light bitterness, medium body
overall: great!
★
617 characters

4.3
/5
rDev
+4.9%
look: 4 | smell: 4 | taste: 4.5 | feel: 4 | overall: 4.5
The cans just showed up at the COOP today.... this is a very good IPA.... Great 2 finger clingy head... nice lacing... nice clear golden color.
Tropical fruitbowl in the nose... pithy citrus zest and a dollop of pine.
Flavor mirrors the nose and despite the great hop flavors, it never verges into bracing bitterness... just enough pale malt to help the hops coat the palate.... yummy and very drinkable.
Body is a lite/medium with the expected carbonation.
4/4/4.5/4/4.5
★
475 characters

4.42
/5
rDev
+7.8%
look: 4 | smell: 4.5 | taste: 4.5 | feel: 4 | overall: 4.5
Pour - a beautiful golden orange color that's quite clear and produces about an inch of white foamy head that leaves some nice lacing.
Aroma - before you even bring this beer to your nose you'll be smelling two things; grapefruit and pineapple. The nose on this beer is heavenly. Loads of big tropical fruit aromas along with the bitter pine and astringency of those simcoe hops. They've got the hop blend down perfect and certainly didn't skimp on those green little monsters.
Taste - bitter, tropical fruit, sweet oranges, loads of grapefruit, resiny and just about perfect. The weight of this beer and the sheer volume of hop flavor along with being nicely balanced and not too astringent is out of this world. It's light on the tongue and not too sweet and those pineapple and grapefruit flavors just keep coming. This is an outstanding IPA.
Overall - hands down one of the best canned IPAs we've had in awhile (or ever). I'd easily put this among the top 5 available in the US. This might be a secret all you folks in Wyoming have been keeping but we're going to get the word out. If you love big, hoppy IPAs than this is one you'll definitely want to get your hands on!
Would I buy more of it? - no question about it. I would absolutely be buying a six-pack of this beer on many occasions. I'm still shaking my head as to just how good this IPA is, wow.
★
1,367 characters

3.93
/5
rDev
-4.1%
look: 4.5 | smell: 4 | taste: 4 | feel: 4 | overall: 3.5
Sampled on-tap at Rendezvous Bistro in Jackson, WY a few nights ago. Following review based on notes taken at that time.
Served in a standard pint glass.
Appearance: Hazy, orange-yellow body with a fluffy, white top that retains well. Nice, web-like lacing.
Smell: Pineapple, pine resin, caramel, and earth. Simcoe hops play a huge role here, while the crystal malts soften things up with some additional sweetness.
Taste: Candied orange, pineapple, herbal pine, caramel, and earth. Hop-forward with an assertively bitter kick.
Mouthfeel: Medium-bodied, moderately-carbonated, and resinous. Hop oils cling to the palate for a long-lasting, bitter aftertaste.
Overall: A solid west coast IPA for the hopheads out there, although the heavy-handed bitterness can become a bit draining after even one pint. Still, I've had quite a few of these the past few days (I'm vacationing in Jackson Hole).
★
899 characters

4.2
/5
rDev
+2.4%
look: 4 | smell: 4 | taste: 4.5 | feel: 4 | overall: 4
Best by 09 18 11, from the new cans which just arrived in town.
A medium golden colour, lots of foam, ditto for the lacing.
Citrus and pine dominate the smell...suggesting some pretty strong bitter notes when it comes to the taste.
Yeah, it does lean towards the bitter side. Grapefruit with some notes of pine bring plenty of the bitter, the malt, from what I can tell, brings a light, very light bit of sweetness that doesn't really bring any balance but..what the hops are doing is working for me for this Anerican IPA. I've been enjoying the beer on draught lately, and in the past, at the Old Chicago in town and the beer in the can does not disappoint at all. A very well done and easy drinking IPA. I give it a firm thumbs up for the draught and in the can.
★
767 characters

4.42
/5
rDev
+7.8%
look: 4 | smell: 4.5 | taste: 4.5 | feel: 4 | overall: 4.5
a: logo shaker pint, medium amber in color, capped with a thin but well retained layer of white carbonation, leaving light lace behind
s: gorgeous hop profile - fresh resinous hop cones, red grapefruit juice, citrus peel candy, malt body mild but supportive, featuring light doses of toasted caramel, impressive
m: carbonation and body both smooth and somewhere in the light-medium range
t: making a big impression from the first sip, this baby is absolutely loaded with pungent flavors of fresh grapefruit juice, oily and intense, candied young pine, light-moderate pale malt body with brushes of caramel and toast, some light sugars quickly overwhelmed, finishing with a building bitterness that flirts towards puckering levels, really digging the low/moderate malt and high hop ipa's these days
d: no problems here - would have never conceived that this beer could be over 5 percent, beautiful hop profile and drying finish make for a satisfying, easy drink
draft enjoyed on the brewpub patio on a cold October night
★
1,024 characters

4.07
/5
rDev
-0.7%
look: 4 | smell: 4.5 | taste: 4 | feel: 3.5 | overall: 4
On-tap at the brewpub into a shaker pint.
A: Clear, medium orange body with a finger of creamy off-white head. Good retention and lacing. Attractive IPA.
S: Wow, this is a pure grapefruit bomb - the Columbus and Simcoe hops combine to make this one smell extremely clean, fresh, and citrusy. One dimensional, yes, but still amazing. Definitely a west coast style, and I'm loving it.
T: Follows the aroma fairly closely, as the grapefruit hops are front and center. A bit of caramel malt creeps in as well, but so does a bit of young-hop cattiness. Solid bitterness on the finish without being overwhelming. Very nice, but not quite as good as the nose.
M: Medium body with moderate, slightly sharp carbonation.
D: For a 7%+ IPA, this one goes down pretty smoothly. If I didn't want to try more of their beers while I'm here, I'd gladly drink several.
Notes: This is very, very solid IPA, and was probably my favorite of all the brewpub's offerings (although the Zonker Stout gives it a run for its money). I just love the pure citrus hoppiness of the aroma - why can't more IPAs smell this good? Good stuff from SRB.
Cheers!
★
1,131 characters
Pako's IPA from Snake River Brewing Company & Brewpub
91
out of
100
based on
65
ratings.