Dismiss Notice
Dismiss Notice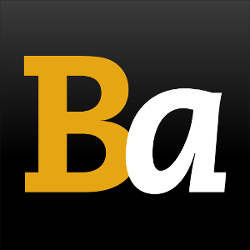 Join Our Email List →
And we'll send you the latest updates and offers from BeerAdvocate, because knowing is half the battle.
Dismiss Notice
Stonefly Rye
- Three Creeks Brewing Co.
| | |
| --- | --- |
| Educational use only; do not reuse. | |
Reviews: 9 | Hads: 17
3.36
/5
rDev
+2.8%
look: 4 | smell: 3 | taste: 3.25 | feel: 3.5 | overall: 3.75
Overall metric of 3.75 takes into consideration a couple of factors - #1 it's a budget priced bomber and #2 it's low ABV makes it 'Sessionable' as per popular parlance (in fact Three Creeks, in order to add a session beer to their lineup has re-named this brew: stonefly session ale - seriously) - Bandwagon hopping at its finest. The 'rye-ness' is a bit faint...just a hint of that "dirty" rye flavor I prefer. As with most low ABV beers, this is best consumed well above refrigerator temperature, if maximum flavor is desired. For me it's been a go-to when looking for cheap low ABV beer that is well above macro in quality.
★
629 characters

3.42
/5
rDev
+4.6%
look: 3.5 | smell: 3.25 | taste: 3.5 | feel: 3.75 | overall: 3.25
Poured from 22oz bomber into a dimpled mug.
Appearance: medium-light golden hue with a moderate haze and effervescence. Head is a thin layer of creamy ivory foam. Attractive enough.
Smell: grainy and bready with a little bit of sweetness. There's a fairly strong toasty character also, along with just a tiny hint of sourness. It's OK, but it doesn't really tickle my fancy.
Taste: lemongrass flavor with perhaps some grains of paradise stand out; this might be part of what I perceived as sourness in the aroma. The bready character remains, along with just a hint of toastiness. It's actually relatively interesting, if you're into rye beers.
Mouthfeel: medium body with a decent carbonation and creaminess. Not too bad.
Overall: I won't say this is a must-try beer, but it definitely has some points of interest. If you like bready beers and lemongrass, it may indeed be for you. It's not really for me, though.
★
932 characters

3.7
/5
rDev
+13.1%
look: 3.25 | smell: 3.75 | taste: 3.75 | feel: 3.5 | overall: 3.75
On tap at the brewpub in Sisters.
Hazy light amber with a limited head and a few streaks of sticky lacing.
Aroma: Fruity. Citrus hops with a faint baked bread.
Flavor: good balance of fruity hops, spicy rye and subtle malts. White pepper in the mildly spicy finish.
Feel: Medium-light body with appropriate crisp carbonation.
O: recommended as an alternative to a APA.
★
375 characters

3.53
/5
rDev
+8%
look: 3.25 | smell: 3.25 | taste: 3.75 | feel: 3.5 | overall: 3.5
22oz bottle from "Habits" in S.Salem. $3.99 Slightly hazy golden ale with a good sized thick and frothy white head. Not getting a lot of aroma.. mainly caramel,biscuit and a touch of rye. Smooth rye bread taste, caramel and some phenolics like rye weiss !! Not spicy though. Nice smooth low carbonated palate which i prefer. Not the strongest rye tasting rye beer but certainly very drinkable on a nice warm Easter
★
414 characters
2.65
/5
rDev
-19%
look: 3 | smell: 2.25 | taste: 2.75 | feel: 2.75 | overall: 2.75
on tap at the brewery.
turbid apricot wit ha soapy etch across the top. Touch of fruit and ester up front is like a white grape, then follow thru with a near clay yeast character and a touch of astringency on the back end. Flavor is grainy and sweet, almost tastes under attenuated (although I can't really know the intent here), touch bitter with a light oatmeal flavor. Full bodied with moderate carb and a dry finish. Meh.
★
427 characters

2.13
/5
rDev
-34.9%
look: 2.5 | smell: 2 | taste: 2 | feel: 3 | overall: 2
Cloudy straw colour with no head. Not great.
Very light malty aroma. No real rye notes. A touch of fruit.
Smooth, crisp sweet malt. No rye. No hops. No esters. Bland.
Medium body with moderately-high carbonation. Fine.
A pale, cloudy, bland ale which doesn't do what it says on the package. Disappointing.
★
309 characters
3.13
/5
rDev
-4.3%
look: 3.5 | smell: 3 | taste: 3 | feel: 3 | overall: 3.5
Well I always take chances with three creeks and come out feeling a little ripped off
Light yellow very lager looking little head
Slight grain smell a little bready
Taste is slight lemon slight grainy really a not of anything going on
Light mouthfeel really just any easy drinking beer good for he bmc people I suppose just wish there was more going on
★
356 characters
3.6
/5
rDev
+10.1%
look: 3.5 | smell: 3.5 | taste: 3.5 | feel: 3.5 | overall: 4
One of the lighest rye beers i've had. It's brewed with some wheat in there, as well as rye. It's incredibly cloudy and a bright white froth sits atop.
It's a really potent aroma. Strong yeast and some really bready cereal, rice puffs.
Quite drinkable, but becomes a bit skuzzy as it warms up. Malt forward brew, with a lot of really nice complexity from the rye. It's just a bit to pale and the body is light enough that it wasn't the winner from their lineup.
Further, I was expecting a good dark brown elixir, kind of surprised to see this.
★
547 characters
3.97
/5
rDev
+21.4%
look: 3.5 | smell: 4 | taste: 4 | feel: 4 | overall: 4
Three Creeks doesn't offer a wheat beer or hefeweizen. Instead, this densely clouded ale brewed with 20% rye malt serves as something of a substitute. It is powdered ochre color, exceptionally turbid, and sports a punky, yeast-driven aroma. The taste has tangy yeasts with a punchy integration of northwest bittering hops and dry cereal graininess.
Stonefly scores well for delivering just the right amount of hops and attitude. It is crisp, invigorating, and best served cold.
★
482 characters
Stonefly Rye from Three Creeks Brewing Co.
-
out of
100
based on
9
ratings.