Dismiss Notice
Get 12 monthly issues of BeerAdvocate magazine and save $5 when you select "auto-renew."

Subscribe now →
Dismiss Notice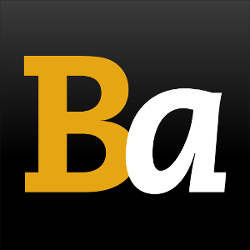 Join our email list →

And we'll send you the latest updates and offers from BeerAdvocate, because knowing is half the battle.
Blueberry Muffin Brown Ale
- Cigar City Brewing
Reviews: 15 | Hads: 130

4.75
/5
rDev
+18.2%
look: 5 | smell: 5 | taste: 4.75 | feel: 4 | overall: 4.75
Cigar City fully deserves their rep, much like Dogfish Head, they aren't afraid to play around. This inevitably leads to duds. To be clear this is not a dud. However, this beer is too thin to match the flavor. True to the name, the taste is sublime, but to have such a thin beer tasting like such rib-sticking fare does no justice. Cigar City, if you read this, brew an Imperial version!!!
★
389 characters
4.1
/5
rDev
+2%
look: 4 | smell: 4 | taste: 4.25 | feel: 4 | overall: 4
Serves a nice dark beer. Some foam on the top. Smells a bit like blueberry muffin, and something sweet. Taste is really good, the brown ale is sweet enough to pair perfectly with the blueberry muffin taste. The beer actually tastes like a packaged blueberry muffin. Mouthfeel is light.
I specially enjoy brown ales, so this one for me is a sure repeat.
★
353 characters

3.22
/5
rDev
-19.9%
look: 3 | smell: 3.5 | taste: 3.25 | feel: 3 | overall: 3
On tap at Bx Beer Depot. Served in a taster glass.
Appearance - Deep brown body. No head. Hint of a reddish tinge.
Smell - Blueberry, but it isn't strong. Spices and caramel malt. A bit of a corn aroma.
Taste - More blueberry. Some sweet caramel. Spicy. Dry in the finish.
Mouthfeel - Dry with a minimal bitterness. Medium low body.
Overall - Not sold on it. Doesn't scream blueberry muffin, but I get the idea.
★
418 characters
3.88
/5
rDev
-3.5%
look: 4 | smell: 3.5 | taste: 4 | feel: 4 | overall: 4
Arrives a clear, nearly opaque dark brown with a small tan head. Retention is just OK, leaving a thin ring and no lace.
Smell is light but well balanced with notes of malt, blueberry, graham cracker and nut.
Taste is thankfully stronger though with the same mix: malt, blueberry, nut, graham cracker and maybe a hint of citrus.
Light to medium body, light effervescence. Slightly and unexpectedly warming as its just 5.5%. Quite smooth and drinkable. Good stuff for sure.
★
471 characters
4.29
/5
rDev
+6.7%
look: 4 | smell: 4.25 | taste: 4.5 | feel: 3.75 | overall: 4.25
Big props to The Florida Guv of Fine Beer, J Loomis, for graciously extending a growler of this to Philadelphia. Cracked open at the end of another 40 hours of work hell completed.
This Loomis guy obviously was the curve buster when it comes to packaging. After about 10 mins or so, I released the vessel from its dry dock of bubble wrap, tape, and giant condoms streched around the growler to protect it from the elements.
A - Pretty standard for brown ales with a cola tinted hue with a small head that dials back to a ring around the glass. Some always wonder about carb and the impact of growlers filled at the brewery. When I opened this one after sitting what a week from being filled, it popped with a devilish sound so this growler was still in tip top shape. I have found this to generally be the case with CCB growlers anyway, they do growler filling well so I feel the appearance was not compromised by the time it spent in the glass and the beer is finely presented.
S - Very nice profile. As you would expect the second glass served at a warmer temp was a bit more blueberry forward but the beer showcases blueberry aromoa and some biscuity characteristics as well. A slight touch of nutmeg or (I hate to use the word) muffin spice is also there as well.
T - Spot on for what they wanted I believe. I think it really does taste like a blueberry muffin in that the blueberry is there, the bread or biscuit is there, and some pie or muffin spices are there as well. I like when Cigar City does this stuff as I have always been a fan of their Oatmeal Raisin Cookie beer as well.
M - It is a brown ale so it is slightly quaffable, not very thick, and I would say a tad on the thinner side which should be expected. Not bad in any way, but you know, it is a brown ale.
O - Very enjoyable. A growler split was about right for this beer. Enjoyable and it woudl make a nice breakfast treatin the fall for football tailgates.
Bravo to another fine CCB beer and a more than polite golf clap to JLoomis for the hook-up. Thanks much my friend for sharing.
★
2,063 characters

4.08
/5
rDev
+1.5%
look: 3.75 | smell: 4.5 | taste: 4 | feel: 3.75 | overall: 4
Cigar City put this in growlers for one of their Growler Tuesday events. I had a pint glass, but I poured this into a Cigar City Snifter instead.
This Blueberry Muffin Brown Ale poured a really weird murky bran muffin brown color. On top of this muffin was a tiny and fizzy off white head of foam. This short lived head of foam didn't bother to stick around for very long. And in a flash, the head of foam was gone. The only trace it left behind was a few super tiny rings along the side.
To me it didn't smell like a blueberry muffin. It smelled more like a blueberry scone. A fresh blueberry scone I might add. Behind the rich scent of blueberry was a little vanilla and a subtle whiff of cinnamon. Pretty much a one dimensional aroma, but that one aroma was pretty damn good.
The aroma was more blueberry muffin (scone) than the taste was. The taste started off with some chocolate. Not a rich chocolate taste. More like a milk chocolate taste. Following the chocolate was some wheat bread, a pinch of vanilla, and a sprinkle of cinnamon. Right after the spices is when the taste came in with some blueberries. Not a strong taste of blueberries. More like a subtle taste of blueberries.
This was a light to medium bodied Brown Ale with a good level of carbonation and a chocolate based aftertaste. There was a taste of blueberries, but it was very minimal. The chocolate reigned supreme in the aftertaste.
Cigar City is not Willy Wonka so you don't have to worry about turning into a blueberry after you drink this beer. The aroma was blueberry muffin (scone) first and Brown Ale second. The taste was Brown Ale first and blueberry muffin (scone) second. A very interesting and good treatment to their Maduro Brown Ale.
★
1,732 characters

4.24
/5
rDev
+5.5%
look: 4 | smell: 4.25 | taste: 4.5 | feel: 3.75 | overall: 4
This poured out as a chalky looking brown color, there was a nice nice white head on top that doesn't leave much behind on the glass. The smell of the beer was packed with the aroma of fresh blueberry with some cinnamon. There wasn't too much else on the nose. The taste of the beer gives off a tart fresh blueberry flavor with a big amount of cinnamon in there too. The mouthfeel is drinkable and finishes dry. Overall I wasn't as impressed with this beer as I was expecting to be. I found that the amount of spice in this beer was way too high. All in all I was happy to try it but left disappointed.
★
602 characters

4.12
/5
rDev
+2.5%
look: 4 | smell: 4.5 | taste: 4 | feel: 4 | overall: 4
First had: on tap at Blue Dog Tavern, Chalfont, PA
Served in a tulip glass, a cloudy cola brown liquid, with a small beige head that receded to a small ring; dabs of soapy lacing left behind. Great aroma, malty sweetness, and really just pure cakey blueberry muffin, plain and simple. Taste wasn't quite as great as the smell, but it was still good in its own right. Malty sweetness, brown sugar, allspice, chewy blueberry notes are more distant, but still obvious...just not quite as much as the nose promised. Lower carbonation and about medium bodied, very nice overall.
★
574 characters

3.4
/5
rDev
-15.4%
look: 4 | smell: 4 | taste: 3 | feel: 3 | overall: 3.5
Reviewed from notes. On tap at Churchkey Savor week. Dark caramel in color with a thin white head.
The aroma smells pretty much exactly like a blueberry muffin. It's a little buttery and sugary with lots of blueberry flavor to it.
The blueberry dominates in the taste. I get a little of the muffin qualities to it, but not as much as I got in the aroma. The blueberry doesn't seem very artificial though, which I appreciate.
The mouthfeel is thin and a little watery, carbonation is low. Overall, I thought it was a good but not great beer. I really liked the muffin qualities in the aroma, but the blueberry seemed to overshadow them in the taste. It was a very interesting and cool beer to try though.
★
708 characters

3.95
/5
rDev
-1.7%
look: 4 | smell: 4 | taste: 4 | feel: 3.5 | overall: 4
On draft at Churchkey in D.C.
The beer is fairly hazy and appears a crimson brown color. The aroma does indeed bring a healthy dose of blueberry muffins. Sweet berries, bread, lightly spiced. Hints of cinnamon. The beer is sweet and best suited for a small sample. Another well done gimic beer. Thin body. Definitely worth a try. Fun.
★
335 characters

4.49
/5
rDev
+11.7%
look: 4 | smell: 5 | taste: 4.5 | feel: 3.5 | overall: 4.5
Reviewed from notes. Had on tap at CCB tasting room. Poured into a pint glass.
A: Pours a medium brown in color, some haziness. There is a good amount of visible carbonation, leading to a cream-colored head.
S: Amazing. Blueberry, cinnamon, and somewhat grainy or bready. This is exactly what one would expect from a beer with this name.
T: Taste follows the nose, with maybe a bit less sweetness than I expected. Biscuity malt flavor (or maybe muffin malts?), and the cinnamon and spice flavors really come through well. The blueberry flavor, while present up front, does not seem overly artificial.
M: Decent mouthfeel, although thinner than I expected. The cinnamon hangs after the swallow, but it's a nice aftertaste.
O: I think this was really good, and is easily my favorite blueberry beer I've ever had. The blueberry flavor wasn't too sweet or cloying, which is a wonderful improvement over most others I've had. I don't think I would drink it every day, but given the right mood (or for brunch) it really excels.
★
1,026 characters

3.85
/5
rDev
-4.2%
look: 4.5 | smell: 4.5 | taste: 3.5 | feel: 3 | overall: 4
From tap to large tasting glass at ChurchKey DC on 6/7/12
*From notes
A: Crazy blueish amber. It's hard to explain just how insane this beer looks. Like a blueberry exploded in a glass of well, beer. It's fairly hazy to boot. Not much of a head, but the collar's decent.
S: Just as you'd expect from the name. It's packed with blueberries - crushed, juicy and kissed with cinnamon. Fantastic stuff.
T: Light. Much lighter then I was expecting and hoping for. Watery up front, then a bit of all-spice and processed blueberry paste.
M: Thin and kind of flabby. Too effervescent. On a positive note this is sorta-kinda refreshing.
O: Maybe I just got my hopes up too soon. The appearance and nose were killer. From then on out though, it was down the proverbial hill. I would have liked to see more real blueberry, and a bigger dose of the blue stuff from the start to finish of the flavor profile. A fun if not slightly disappointing tick.
★
942 characters

3.94
/5
rDev
-2%
look: 3 | smell: 4 | taste: 4 | feel: 4 | overall: 4
I had this on-tap at Churchkey in DC. Served in a snifter.
Appearance: Pours a cloudy reddish brown with a layer of off white head that goes away completely.
Smell: Malt and blueberry sweetness right off the bat. This is a very fruity beer, which is to be expected.
Taste: Not as sweet as the smell, but the berries are just as prevalent. Definitely reminds me of a blueberry muffin. Slightly bitter in the finish.
Mouthfeel: Medium body with foamy carbonation and a dry finish.
Overall: This is a really nice beer and a neat concept. I would have it again.
★
562 characters
3.62
/5
rDev
-10%
look: 3.5 | smell: 4 | taste: 3.5 | feel: 3.5 | overall: 3.5
Draft at Cigar City during Hunahpu Day 2012.
Pours dark chocolate brown color with mahogany edges and a one finger yellowish beige head that quickly settles into a thin ring. Spotty lacing left behind.
Another great smelling beer from Cigar City. These guys really nail the aroma on these dessert beers. It has the usual character of maduro with lots of roast and sweet malt notes but there's also some spice and a bready pastry presence. It really smells like a muffin with some blueberry sweetness that smells more organic than artificial.
I love maduro so I was excited to see how the blueberry muffin characteristics would change the beer. It smells great but unfortunately, the flavor doesn't live up to the promise of the nose. The maduro elements are most prominent with a nice balance of sweet and roasted malt but the muffin/pastry character that was so interesting in the nose is barely noticeable. There is however some slight spice and a decent amount of blueberry flavor in the finish that provides some subtle sweetness. Another interesting experiment that I'm glad to have tried but isn't as successful as some of the other maduro treatments.
★
1,163 characters

4.17
/5
rDev
+3.7%
look: 4 | smell: 4.5 | taste: 4 | feel: 4.5 | overall: 4
On tap at Coffee District along with some other awesome Maduro treatments
Blueberry muffin = Maduro with cinnamon, vanilla, and blueberries added
A: Hazy cloudy brown. Smaller foamy head and retention
S: Sweet blueberries, brown sugar, and holiday spices. Strong nose to this one. Very muffin-like. Slight vanilla
T: Lighter than the nose, but sill very flavorful. Spices are Quite balanced. Blueberries have a pie filling quality. 
MF/O: Creamy feel, little carbonation, and a light body. Blueberry pie filling finish. Not sweet like you may think. Overall a great treatment and interesting beer
★
602 characters
Blueberry Muffin Brown Ale from Cigar City Brewing
88
out of
100
based on
15
ratings.