Dismiss Notice
Get 12 monthly issues of BeerAdvocate magazine and save $5 when you select "auto-renew."

Subscribe now →
Dismiss Notice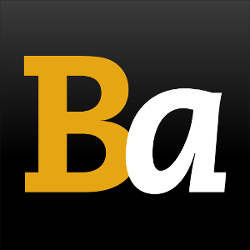 Join our email list →

And we'll send you the latest updates and offers from BeerAdvocate, because knowing is half the battle.
Leon
- Cigar City Brewing
| | |
| --- | --- |
| Educational use only; do not reuse. | |
Reviews: 63 | Hads: 488

4.72
/5
rDev
+8%
look: 4.5 | smell: 5 | taste: 4.5 | feel: 4.5 | overall: 5
Feel like I have to review this beer, it is absolutely amazing. So glad I picked up a couple bottles.
A- cloudy amber with a thin white head.
S- simply amazing. Sweet Apple brandy up front followed by toffee, brown sugar, fings, and spices. Literally picture perfect.
T- same as the nose, a tab bit boozy but a fabulous beer non the less.
M- well carbonated love the mouthfeel, sweet and smooth at the same time.
O- best barleywine I've had thus far, though I've never had any of the big "whales"
★
501 characters
4.35
/5
rDev
-0.5%
look: 4 | smell: 4 | taste: 4.5 | feel: 4.5 | overall: 4.5
Pours a hazy dark raisiny brown color with a 1cm bubbly tan head with pretty good retention and a touch of spotty lace.  
Smells of rich dark fruit, caramel, raisin, prune, 
Flavor is fantastic. Huge range of 
character and flavor. Brandy barrel adds great character to wonderful same characteristics in the nose. A little molasses, touch of tart apple for a second, caramel and rich dark fruit. A touch of back end bitterness. 
Mouth is full bodied with low carbonation. Great for this one. 
Overall it's a fantastic beer. Great range and character with nice barrel treatment character. Only spot it's missing is the appearance. 
★
640 characters

4.27
/5
rDev
-2.3%
look: 4 | smell: 4.5 | taste: 4 | feel: 4.5 | overall: 4.5
Thanks Steasy66 for this deliciousness.
Dark amber, sweet and alcoholic aroma. Taste is big on fruit, pears to be exact; but the sweetness has not developed yet. The barrel heat is missing (which I am also missing) but overall this beer is quite a decadent experience. I must say that enjoy the element of darkness in today's "English" barleywines.
Very very good.
★
366 characters
4.97
/5
rDev
+13.7%
look: 4.5 | smell: 5 | taste: 5 | feel: 5 | overall: 5
750ml bottle into a CCB snifter.
A-Murky brown appearance, looks a little like carbonated sweet tea. About a half finger head which subsides pretty quick only leaving a small amount around the outside. Got those legs too.
S-pleasant caramelized apple smell, smells hot, but not in a bad way as with other barleywines. I could smell this for hours. To me the smell was very apple brandy forward, which I liked very much.
T- WOW, this is the best damn BA barleywine I've ever had the pleasure of tasting. Candied apples, plums, toffee, and molasses all dominate. Had this slightly below room temp and would never guess this to be %13 abv, a really smooth beer.
M- Nice thick and chewy, perfect amount of carbonation on the medium side.
O-Forget the bourbon BA barleywines, the Apple Brandy barrel hits the spot on this style. I hope CCB does another AB BA barleywine, I would drink this on a daily basis if I had more of it. CCB crushed it on this one.
★
955 characters

3.9
/5
rDev
-10.8%
look: 4 | smell: 4 | taste: 4 | feel: 3 | overall: 4
Thanks, David.
Pours a cloudy dark amber capped by a thin head that quickly recedes to a collar. Apple brandy isn't terribly overt on the nose compared to AB Hunahpu's. Other reviews mention it being front and center, so perhaps there's bottle variation. More dominant is dark fruit, burnt sugar and oak. There's plenty of boozy barrel, but it's not distinctly apple brandy. The palate is similar, with big caramel and burnt sugar flavors, boozy barrel, oak and dark fruit. It feels a tad thin to me, especially compared to the Hunahpu's variations we drank next to this. A solid beer, but nothing terribly special.
★
616 characters

4.62
/5
rDev
+5.7%
look: 4.5 | smell: 5 | taste: 4.5 | feel: 4.5 | overall: 4.5
Let me start by saying a big thank you to Sean for sending this my way!
This is the best brandy-barrel treated beer I've tasted yet!
Pours with a moderate amount of carbonation which produces a thin white head. A ruddy maroon color somewhat reminiscent of cloudy apple cider.
Strong booze on the nose, but oh what booze! Brandy!! Apple, pear, toffee, golden raisin, spice (cinnamon, clove and allspice). Slight touch of cocoa. Wow what a nose!
Taste strongly follows scent as a hot (alcohol) spiciness (pie spices again) floods the olfactory nerves. Sugary goodness hits mid-palate before being swept away by the lingering alcohol in the end. Did I mention that this was a little hot;)?
Mouthfeel is awesome! Oily with a nice burn of brandy. Perfect carbonation for a beer of this style.
This beer will only improve in the bottle over the next 10 years. I need another to squirrel away in the cellar.
★
907 characters
4.35
/5
rDev
-0.5%
look: 4.5 | smell: 4.5 | taste: 4.5 | feel: 4 | overall: 4
A: Poured a cloudy cola color with good carbonation for a BA English Bwinw which traditionally is on the lower end of carbonation. There is a nice tannish cap, good dose of bubbles and moderate lacing and head retention
S: Big sweet brandy nose, did I mention sweet and Brandy? A nice dark fruit presence is introduced with a whiff of figs but I can really smeel the sugary sweetness on the beer. Loads of toffee, caramel and lighter whiffs of vanilla, light barrel funk and booze come across the nose
T: Immedite big brandy presence, sweet, caramel and toffee really provide a pronounced sugary sweetness, a good amount of caramelized sugar, some heat and then some darkerf ruits peak in midway backed by more toffee, caramel, toffee and a Earthy, woody, funy barrel influence. The finshing taste has a lingering undertone of bitterness and more sugar but that brandy is in your face.
M: Big bodied, well carbonated, sordove silky and the texture/feel is sweet and smooth. This beer is really sweet and the brandy really camps out on the palate providing a sticky mouthfeel
O: Very good. I was waiting to open this beer for the celebration of my first son. Worth the wait. Church on a Hill, Roosevelt and now this one. Cigar City is cranking out solid barleywnes. My only complaint about this beer was the bigger brandy note which seemed to distract me from the base beer.
★
1,378 characters

4.47
/5
rDev
+2.3%
look: 4 | smell: 4.5 | taste: 4.5 | feel: 4.5 | overall: 4.5
Bottle shared by Mike (AgentZero). Served in a Russian River tulip.
A - Off-white foam settles to a thin collar and specks of lace. Dark brown body that's fairly opaque.
S - Massive apple brandy aroma - almost Jolly Rancher-esque in its green apple intensity. Plenty of caramel, toffee, brown sugar, dark fruits and breads. Really excellent, with enough oak and spice to prevent things from getting cloying.
T - The taste is similar, with a great combination of apple brandy, oak, milled grains, honey-soaked dark breads, caramel, and brown sugar. Surprisingly well-hidden alcohol for a 13% barrel-aged barleywine.
M - Full bodied, chewy and viscous texture, lower carbonation, and surprisingly little warmth for the listed 13%. Mild oak dryness and grain, but otherwise fairly sticky.
D - Awesome stuff and might be even better than the cognac version. I'd love to get my hands on another bottle of this so that I could enjoy it at a more leisurely pace. Cigar City is on quite the hot streak these days. I think abandoning their sour program has really allowed them to concentrate on what they do best.
★
1,109 characters

4.62
/5
rDev
+5.7%
look: 4.5 | smell: 5 | taste: 4.5 | feel: 4.5 | overall: 4.5
Lucky to have split this CCB brew with J. Morey. Thanks so much.
Poured a Dark brown, almost black with no light shining through at all. Slight foamy tan head, that dissipated to a frothy ring around the edge of the glass while sipping. Smells of brown sugar, toffee and the brandy comes through. Taste is much of the same, but with an amazing warmth in my chest after just my first sip. Burnt sugar, toffee, and dark fruit really broke through after it warmed. This was a Great English Style Barleywine. Non of that sticky resinous Hop feel, like some if its American BarleyWine Brethren.
★
590 characters
4.67
/5
rDev
+6.9%
look: 4 | smell: 4.5 | taste: 5 | feel: 4.5 | overall: 4.5
07 Sept 2012 on the label. 750ml bottle into a brandy snifter at cellar temperature. Enjoying this alongside a glass of Lairds Applejack. Huge thanks to a generous BA for this, you know who you are!
A - Bordering on clear and murky, the body is a deep vibrant red-brown color. Small one finger light khaki head forms and settles into some edging with massive bubbles. Low amount of lacing but a swirl produces some alcohol legs as well as a nice cap.
S - Huge notes of toffee, caramelized dark fruits, and brown sugar initially. Then comes the subtle notes of apple brandy. Oak and spicy apples with a long boozy finish. Complex and rich.
T - Wow. Even better than the aroma. You find all the stereotypical english barley wine notes here. Toffee, caramel, dark fruits, brown sugar, and molasses. Then comes this amazing apple brandy finish. Its rich and buttery with notes of oak, vanilla, and sweet apple liquer. Complex and intricate, this seems to be the perfect barrel to compliment a barley wine.
M- Thick and coating without coming off as syrupy. The 13% abv is apparent in only a smooth and light burn on the end that only serves to compliment.
O - I've had King Henry, and I've had Abacus. This beer is my favorite compared to those two giants. Maybe its because I'm a sucker for anything stuffed in an apple brandy or Calvados barrel, but this is just amazing!
★
1,374 characters

4.47
/5
rDev
+2.3%
look: 4 | smell: 4.5 | taste: 4.5 | feel: 4.5 | overall: 4.5
Bottle shared with friends.
Pours a darker brownish color, light tan-colored head, thin ring, spotty lace. Nose is sweet burnt sugars, oak, candy, smooth booze, toffee. Flavor is a nice mix of booze & sweetness, very well-integrated. Caramel, oak, burnt sugars, and toffee are the predominant notes along with a wonderful boozy apple brandy note. Body is medium, light carbonation, creamy finish.
Just a really well-made beer. The apple brandy turns what was a below average Barleywine (Chuch on a Hill) into a super-tasty barrel-aged BW. I'm already looking forward to the next bottle, as I was able to luck into a couple of bottles. This is a must-try from CCB and as good as the Cognac version.
★
699 characters

4.51
/5
rDev
+3.2%
look: 3.5 | smell: 5 | taste: 4.5 | feel: 4 | overall: 4.5
Bottle thanks to johnyb. Poured into a Founders snifter.
Pour: Completely hazy dark brown, with some beautiful mahogany edges along the glass. About a finger od kkahi head dissipates quickly, leaving only a rim and a few splotches of lacing. Some legs on the bad boy, but nothing to write home about. This was the weakest aspect of this beer, but who cares because I'm pumped to taste it!
Smell: This is beautiful. A bouquet of caramel and sweet, succulent apple brandy burst forth from the glass. I assume CCB used Laird's for this barrels, because Calvados would have lent a greater booziness here. Some white chocolate seriously sneaks in the back - a nice marriage of vanilla and milk chocolate.
Taste: I get a smooth vanilla brandy sweetness up front, that is swiftly followed by a light cider and caramel. This flavors mingle together as milk chocolate says hello if you search for it. A mild raisin appears as the glass warms to provide a nice chewiness. At its warmest, a cinnamon sweetness and oaky vanilla mingle to provide a very welcome level of complexity.
Mouthfeel: So incredibly smooth, with all of the flavors I would attribute to apple brandy with none of the burn (I will qualify for purposes of being the 2nd review that burn doesn't often bother me, however, I really mean NO burn). A fantastic sipper.
Overall: An amazing English Barleywine that has succeeded in supplanting Sucaba in my favorite BA barleywines. I am so lucky to have a second bottle to sit on. Definitely try if you get the opportunity.
★
1,532 characters

4.62
/5
rDev
+5.7%
look: 4.5 | smell: 5 | taste: 4.5 | feel: 4.5 | overall: 4.5
BREWERY NOTES: An English Barleywine-style Ale aged in Apple Brandy Barrels. ABV 13%.
Reviewed from notes. Had on-tap at CCB tasting room. Served in a snifter.
A: Hazy, almost opaque burnished brown in color, with a half-finger tan head that quickly fades to foam. No visible carbonation. Decent lacing throughout the drink.
S: Sweet brandy, roasted malts, dark fruit, plum and dark spices.
T: Follows the nose well. Sweet, boozy, spicy and dark-fruity, with a bit of dark cacao flavors balanced with just enough hop bitterness. The finish is sticky sweet but not cloying.
M: Medium weight to mouthfeel for style. The alcohol is very present but doesn't overwhelm. Lower carbonation but more than expected given the appearance.
O: This is a flat-out really good beer. I didn't have the opportunity to try the base beer, but the apple brandy treatment works wonderfully with the flavors. Highly recommended.
★
912 characters
Leon from Cigar City Brewing
95
out of
100
based on
63
ratings.