Dismiss Notice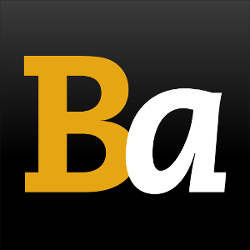 Site Performance Updates: We're aware of the nightly site outage, and working on resolving the issue.
La Léonne
| Microbrasserie Le Naufrageur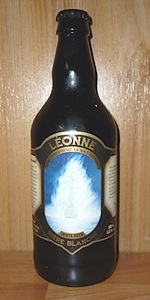 BEER INFO
Brewed by:
Microbrasserie Le Naufrageur
Quebec
,
Canada
|
website
Style:
Witbier
Alcohol by volume (ABV):
4.50%
Availability:
Rotating
Notes / Commercial Description:
No notes at this time.
Added by rodenbach99 on 02-17-2009
Reviews: 8 | Ratings: 17

3.82
/5
rDev
+5.8%
look: 4 | smell: 3.25 | taste: 4.25 | feel: 3.5 | overall: 3.75
Bought this beer in Riviere du Loup Quebec at a small gas bas. I love white beer and this one attract my curiosity. I'm not disapointed at all. The taste of this one is exactly what I looking for in a white beer.
This 4.5% ABV beer poured from the 500 ml bottle, is very well done. You can taste all the ingredient and the flavour have just the perfect amount of bitterness.
This one is well executed and would continue to be in my fridge if I would be able to buy it locally.
★
483 characters

3.6
/5
rDev
-0.3%
look: 3.5 | smell: 4 | taste: 3.5 | feel: 3.25 | overall: 3.5
Léonne looks exceptionally clear for the style... until the entirety of the bottle is introduced. That brilliantly shiny golden-yellow complexion quickly turns into a murky, lusterless tornado of yeast flakes. Its head, on the other hand, seems to benefit; it floats like a clump of cream having risen to the top.
Witbier is a key player throughout my summers and the reason why is obvious just from smelling it; there may be nothing livelier, more zesty than the perfumed notes of orange peel and coriander that define the style. This example has a particularly vibrant spiciness and potpourri-like aromatics.
The taste, however, takes a disappointing step backwards. The delicate florals, fresh-squeezed citrus and that distinctly assertive peppery quality all fall out of the picture, leaving just an incredibly austere and rather stale maltiness. It's plain. There's virtually no sensation at the end of the sip.
Adding all that chunky sediment in the last couple ounces provides a bit of a flavour boost, but the taste is still remarkably mild. Obviously the style is intended to be playful and light but this one is a bit too introverted. While perfectly drinkable, it's not something I'd spend $4.99 on a second time.
Léonne has the crisp wheat and straw notes, tangy citrus, North African flair, and pleasant spritzes of acidity that are the hallmark characteristics of a Witbier - it simply doesn't have enough of them to satisfy my tastes. But there's really nothing to protest; less picky drinkers won't make the same fuss.
★
1,550 characters

4.02
/5
rDev
+11.4%
look: 3.75 | smell: 4.25 | taste: 4 | feel: 3.75 | overall: 4
Veiled dark straw, almost golden color, with strong condensed activity. Foamy 2 finger white head lasting around 10 minutes with powerful legs.
Aromas and flavors of citrus, fruits, grains, floral spices. Strong taste of sweet lemon and orange with undertones of coriander and saaz, slightly grassy but quite delicious.
Slick light body with prickly carbonation. Crispy finish leaving a slightly bitter spicy floral and clove like feel on the tongue with a dash of sweet orange.
Overall : Great craft; excellent flavors, good freshness, while the finish is a little thick and the citrus feel a little too strong.
★
615 characters

3.5
/5
rDev
-3%
look: 3.5 | smell: 3.5 | taste: 3.5 | feel: 3.5 | overall: 3.5
Bottle from Marche Omni QC for 4.79$
Appearance – Hazy amber/yellow colour with a small size fizzy white coloured head. There is an average amount of carbonation showing and there is some faint lacing. The head lasted for around 2-3 minutes before it was gone.
Smell - Grains/wheat, lemons, coriander/cloves
Taste & Mouth - The beer has an above average amount of carbonation. I can taste grains/bread mixed with lemon and some faint banana. There is also a herbal flavour mixed with some clove. It ends with a slightly spicy bready aftertaste.
Overall – Very drinkable and refreshing. However nothing that would compete with some of the world class wit's from europe. It's a beer that is worth a try, but for the price there are lots of better options.
★
761 characters
3.32
/5
rDev
-8%
look: 3 | smell: 3.5 | taste: 3.5 | feel: 3 | overall: 3
Taste notes from a comparison with 4 other witbiers from Quebec.
Appearance - Slightly cloudy if you include some of the yeast in your serving. Makes big bubbles and white head that comes down quickly but keeps a lacing. A bit on the dark side for a witbier, something around dark straw. Probably due to the malted wheat they use, as listed in the ingredients. Shouldn't be there.
Smell - Quite subtle but along the expected lines for the style: tartness, citrus peels and coriander. If anything else is there, I can't smell it. No hop aroma or flavor coming in.
Taste - Slight tart. A bit too much on the sweet side. Also some subtle coriander and citrus.
Mouthfeel - Lacks the carbonation you would expect for this style. Also a bit too thick when it comes to mouthfeel.
Overall - An average take on the style. Nothing really amazing here. I don't feel it has the refreshing power a witbier should have. Could have more punch when it comes to wheat tartness, citrus and spices.
★
984 characters

3.35
/5
rDev
-7.2%
look: 3.5 | smell: 3.5 | taste: 3 | feel: 3 | overall: 4
Bottled on October 14, 2010. Lot 198. Tasted on December 30th, 2010.
Pale yellow color beer. Hazed. Nice creamy head on top. It sticks well to the glass. Carbonation is visible. Lots of carbonation. Head disappear quickly. Aroma of yeast, bananas with some fruits (citrus). On the taste, it is very fruity with some spices notes (coriander) and yeast. Carbonation is present in the mouth. Finish is dry with fruity notes. Light bodied. Refreshing as a witbier should be. A good beer.
★
484 characters
3.35
/5
rDev
-7.2%
look: 3.5 | smell: 3.5 | taste: 3 | feel: 4 | overall: 3.5
Served in a chilled glass
Appearance - beer pours a slightly hazy ale colour with a nice white head. Head is about 2 fingers and quickly disappears. Nice carbonation stream up the middle of the glass. Lacing is present.
Smell - i can smell wheat, green apple, some spices and slight earth tones.
Taste - very clean tasting beer, almost 'dry' in a sense. there are wheat nodes present right away followed by the spices and finishes with the green apple bitterness. I did not find too many earthy tones in the taste.
Mouthfeel - added carbonation levels are impressive, beer really gains a velvety mouthfeel. There is a slight more earthy tone near the end and the bitterness levels increase. Still find it to leave a dry taste.
Drinkability - not a bad beer, something i am happy i tried but not at the top of my witbier charts.
★
833 characters
3.83
/5
rDev
+6.1%
look: 4 | smell: 3.5 | taste: 4 | feel: 3.5 | overall: 4
Another good growler from that brewpub, same bottle for all.
A: nice cloudy yellow-straw colour. nice head retention
S: some wheat, nice spiciness, ginger,
T: classic witbier, round, some spices, nice finale
M: medium-bodied, perfect for the style
D: perfect balance, nice all-aroud witbier
★
298 characters
La Léonne from Microbrasserie Le Naufrageur
-
out of
100
based on
8
ratings.