Dismiss Notice
Dismiss Notice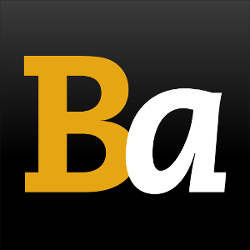 Join Our Email List →
And we'll send you the latest updates and offers from BeerAdvocate, because knowing is half the battle.
Dismiss Notice
St-Barnabé
- Microbrasserie Le Naufrageur
| | |
| --- | --- |
| Educational use only; do not reuse. | |
Reviews: 15 | Hads: 34

3.36
/5
rDev
-16.4%
look: 3.5 | smell: 3.75 | taste: 3.25 | feel: 3 | overall: 3.25
L: Appears black with some red, ruby colors appearing when put to the light.
S: Sweet aroma of roasted malt and chocolate.
T: Roasted malt with some notes of roasted coffee and chocolate. Lasting bitterness on the tongue and back of the mouth
★
242 characters

4.15
/5
rDev
+3.2%
look: 4 | smell: 4 | taste: 4.25 | feel: 4 | overall: 4.25
L: Traditional DIS appearance. Black in color with some ruby red/ brown highlights coming through. One finger of tan colored head with mild retention.
S: Roasted malts, maybe a bit of tobacco.
T: Roasty and toasty. I get some roasted barley and touch of coffee. Initially I found it a touch acrid but maybe I just haven't had a good stout in a while. A little bit biscuity. Bitterness is firm, but well played up. A bit of dark caramel but it's extremely slight- as I like it.
F: Creamy, full-bodied, but easy drinking. Smooth.
O: This is a pretty good offering. A good introductory to stouts yet still complex enough that it could keep dragging back an experienced drinker. I'd happily drink another. I'm just happy to drink a stout that isn't the 19%, syrupy, barrel aged, mess that seems to be so increasingly popular. This beer is proof great stouts can be elegantly simple.
★
883 characters

4.37
/5
rDev
+8.7%
look: 4.5 | smell: 4.25 | taste: 4.5 | feel: 4.25 | overall: 4.25
Opaque black color. Pale brown persistent head with tons of carbonating activity.
Pleasant sweet aroma and flavor of chocolate with some toasty nutty bitter coffee. Well balanced aromas of floral and herbal spices.
Earthy spicy sensation with a hint of fruits. Creamy and warming full body, but missing a little zesty feeling from all that carbon activity. Well balanced in the mouth with a short finish.
A fresh, well crafted and balanced stout that is not too sweet nor bitter.
★
483 characters
4.48
/5
rDev
+11.4%
look: 4 | smell: 4.75 | taste: 4.5 | feel: 4 | overall: 4.5
Belles arômes de café et de chocolat, bonne amertume en bouche, assez désaltérante malgré un goût général plutôt sucré.
Mousse d'un brun pâle, garde son collet assez longtemps.
Une des meilleures stout faite au Québec, dans le style de la Guinness mais avec un goût plus prononcé.
À goûter absolument.
★
317 characters

3.83
/5
rDev
-4.7%
look: 4 | smell: 3.5 | taste: 4 | feel: 3.5 | overall: 4
Thanks papat444!
Appearance. Pours a deep dark brown, pretty much black with half a finger of khaki head.
Smell. Dark roast coffee and a bit of chocolate syrup. Getting some creamy sweetness like in a milk stout and maybe just a bit of earthy hops.
Taste. Bitter dark coffee and dry roasty malts. Theres a little bit of really dark (like that lindt 99% stuff) chocolate, and a small amout of sweetness.
Mouthfeel. Medium body and medium-low carboantion.
Overall. Nice stout with lots of flavour. Enjoyed it! Thanks again, papat444!
★
536 characters
4.05
/5
rDev
+0.7%
look: 4 | smell: 4 | taste: 4 | feel: 4.5 | overall: 4
Bottled September 22, 2012.
Thanks to Papat444 for this one.
Beer is black with a good-sized tan head. Great retention.
Nice strong smell. Primarily of coffee, roasted malt as well. Bitter chocolate.
Taste is similar to the nose. Coffee, bitter chocolate, roasted malt. A fairly bitter stout, with a creamy flavour from the oatmeal. Straightforward and nice.
Medium bodied, very smooth and creamy. Low to moderate carbonation- activity without any irritation.
Overall, a pretty enjoyable stout.
★
504 characters

3.65
/5
rDev
-9.2%
look: 4 | smell: 4 | taste: 3.5 | feel: 3.5 | overall: 3.5
500ml Bottle from Marche Omni QC for 5$
Appearance - Black/brown colour with with an average size fizzy light brown head. I can't make out the amount of carbonation showing and there is some decent lacing. The head lasted for 3-4 minutes before it was gone.
Smell - Malts, chocolate, coffee, smokiness
Taste & Mouth - There is a below average amount of carbonation and I can taste malts, chocolate, and some roasted/toasted notes. There is also a bit of a smokiness and some coffee and a hint of dark fruit. It ends with a chocolatey slightly bitter aftertaste.
Overall - From the first scent is was very promising. It's quite good but it seems to be missing a little something. Lots of great chocolate comes through in the smell though. Definitely a beer worth trying.
★
773 characters
4.1
/5
rDev
+2%
look: 4 | smell: 4 | taste: 4 | feel: 5 | overall: 4
Thanks to Papat444 for the trade
Poured into a Meantime goblet at room temperature to a rich black colour (dark chestnut brown when held to the light) and a good fingers worth of creamy tan head which soon reduces to a small pond atop the glass.
Smells of sweet chocolate, roasted malts and a pinch of aniseed in the background.
Tastes of milk chocolate, roasted malts, a slight coffee flavour but all about the chocolate for me.
Great mouthfeel to this beer. Medium bodied verging on fuller bodied, surprisingly so for a 5.2% beer with a great creamy feel that really massages the throat as it goes down. Little carbonation - spot on.
An excellent stout full of flavour showcasing that beers don't need to be 8% plus to be good! Also excellent at room temperature and no need to cool this one!
★
799 characters

4.17
/5
rDev
+3.7%
look: 3.5 | smell: 4 | taste: 4.5 | feel: 4 | overall: 4
Picked up at Marche Atwater for a sale price of $3.99 (reg. $5.99 which seems a little steep). Based on these reviews its looking like a very good pick-up. This label gets a 5.0 in my books!
A: Pitch black colour with a creamy hazelnut blanket that recedes to a ring. Thin foam head receded quite quickly to a thin blanket.
S: Roasted malts, fair bit of dark chocolate, vanilla, coffee, and a lingering syrupy caramel sweetness. Nice smell, especially with the dark chocolate focus.
T: Roasted malts are present but well balanced with the hops so as to not give this too much of a caramel or molasses-like focus. Wonderful bitter dark chocolate is present in the taste, along with more subtle vanilla and espresso notes. All-in-all nicely balanced out.
M: Nice creamy and dry mouthfeel with avg carbonation.
D: A very pleasant find, and will be picking this up again (especially at that price). Eager to try Le Naufrageur's other offerings.
★
946 characters
4.05
/5
rDev
+0.7%
look: 4 | smell: 4 | taste: 4 | feel: 4.5 | overall: 4
So far have been pleased with their beers... see if the streak stays alive.
First, this should be placed in the oatmeal stout category as it is clearly stated in the description on the bottle that this is a ''bière à l'avoine'' or oatmeal beer.
Pours just as dark as one would expect with very little light traversing the liquid except for a few glimmers of opal near the stem of my glass. Head and retention are notable and lacing is present. After a few minutes only a film of the dark tan foam remains, but it contributes to the lace as I sip.
This beer smells very nice. A lot going on but all is easily distinguishable between the roasted notes that dominate the malt and a gentle layer of freshly ground coffee and cocoa. Well balanced nose.
Flavours mirror the aromas but the malty softness shares the stage with the roasted notes on an equal pedestal. Mouthfeel is creamy and comforting with very minimal carbonation, giving this a cask-like character without the nitrogen widget. I find anyways.
This is a pleasing beer that is very true to the oatmeal stout style. The streak is alive.
Santé
SMD
★
1,115 characters

3.92
/5
rDev
-2.5%
look: 3.5 | smell: 4 | taste: 4 | feel: 3.5 | overall: 4
Poured into my chanvre rouge pint.
The result is a pitched black beer. small moka head, alomost non existent.
the smell is a mix of oat, chocolate, coffee, smoke.
First, you,ve got a chocolate bitterness, than the oatmeal came and make it milder. after a taste of coffee came in the mix. It is bitter and mild together. good stuff
mf is a bit thin. not much carbonation as well.
drinkability: good stuff, recommand it to try
★
429 characters

4.27
/5
rDev
+6.2%
look: 3.5 | smell: 4 | taste: 4.5 | feel: 4 | overall: 4.5
Bottle was bottled on Oct 5th, 2010. Lot 197.
Beer color is black. Not deep black but black as a stout. Head is brown and thick initially. It disappear quickly to leave only a thin film of bubbles at the top. Aroma of chocolate and coffee. Medium intensity. The taste is very good. I get the chocolate and the coffee bitterness that I love so much in Dry Stout. Very refreshing. It feels creamy in the mouth. Very nice mouthfeel. Dry finish. High drinkability. A very good Dry Stout. I good discovery from this brewery. One of my current Stout favourite.
★
555 characters
3.95
/5
rDev
-1.7%
look: 3.5 | smell: 3.5 | taste: 4.5 | feel: 3 | overall: 4
Poured into a pint glass. Bottled in the future as another review states, typo shows 30 August 2110.
Pours nearly black with little head. Smells of unsweetened chocolate and molasses.
Silky mouthfeel-almost creamy--with just the right touch of bitterness in the taste.
Tastes like a classic Irish dry stout and makes me wish I'd picked up more than one.
★
358 characters

4.07
/5
rDev
+1.2%
look: 3.5 | smell: 4 | taste: 4 | feel: 4 | overall: 4.5
Bottle courtesy of ZorPrime, bottled on October 5, 2010. Thanks Eric, poured into a pint glass.
Pours black in the glass, minimal light comes through the edges here. Dense, creamy brown head forms with a couple fingers of head, minimal retention. Nose is mostly coffee beans, medium roast and some mild chocolate. Taste isn't as bitter as the nose would suggest. Roastiness is milder, but the coffee and dark chocolate are dominant. Dryness from the oats is sensed here as well. Smooth and slick going down, nice stout overall.
★
529 characters
4.08
/5
rDev
+1.5%
look: 4 | smell: 3.5 | taste: 4.5 | feel: 4 | overall: 4
Shared with my wife over our supper, orange chicken and rice.
Poured from a 500ml. bottle which was bottled on Aug. 30, 2110 (LOL, actually says that. Oops!)
Appearance: Pours a dense black body that is almost as black when poured and a 2-3 finger head that has average retention.
Smell: Coffee, a roasted feel and a bit of unsweetened chocolate.
Taste: Coffee, a bit malt-like with some sweetness in the middle and a nice long restrained bitterness in the finish. Liking the simple flavors. Some chocolate becomes more prominent as it warms.
Mouthfeel: Silky smooth, average carbonation. Balance is great, nothing is overdone though a bit watery maybe.
Drinkability: No qualms here. Though not an everyday purchase due to the price tag (5$/bottle though it does come from far), i would try this again for sure.
Overall: An uncomplicated Irish stout that delivers with flavorful and creamy characteristics.
★
928 characters
St-Barnabé from Microbrasserie Le Naufrageur
87
out of
100
based on
15
ratings.