Dismiss Notice
Get 12 monthly issues of BeerAdvocate magazine and save $5 when you select "auto-renew."

Subscribe now →
Dismiss Notice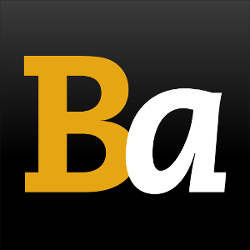 Join our email list →

And we'll send you the latest updates and offers from BeerAdvocate, because knowing is half the battle.
Space
- Half Acre Beer Company

Educational use only; do not reuse.

Brewed by:
Half Acre Beer Company
Illinois, United States | website

Style | ABV
American IPA | 7.00% ABV

Availability: Rotating

Notes & Commercial Description:
Beer added by: MasterSki on 01-05-2012

Originally brewed under the name Daly Double. This beer is a tribute to a friend that passed away. Space was his nickname as a young man and this beer will be a regular offering at our brewery only; our way of keeping him a regular.
Reviews: 60 | Hads: 453

4.12
/5
rDev
-1.7%
look: 4 | smell: 4.5 | taste: 4 | feel: 4 | overall: 4
A: Mildly cloudy orange-amber in color. Forms a small white head. Leaves plenty of lacing.
S: Strong aroma of citrus and orange with notes of pine and some tropical fruit.
T: Tastes like a Half Acre beer. Lots of citrus: orange and grapefruit. Some lighter caramel malt lends a mild sweetness to the beer.
M: Medium bodied. Good carbonation. Smooth mouthfeel. Low bitterness.
O: If HA does one thing well, it is making IPAs and this another one of their fine hoppy beers. Rather enjoyable and easily drinkable.
★
518 characters
4.57
/5
rDev
+9.1%
look: 4.5 | smell: 5 | taste: 4.5 | feel: 4 | overall: 4.5
Received in a Poker BIF box from AgentZero.
Pours a hazy, deep amber. Small, but robust head that leaves a thick lace down the glass.
This beer smells amazing! Its a floral bouqet in a glass. This is one of the best smelling beers I've had in a while. Smells like fresh, wet, oily hops.
The taste is crazy good too. Very bold, bitter hop presence. There is no doubt it is an IPA, almost DIPA territory. As I swallow, the bitterness really kicks in as it goes down.
This feels like a super fresh beer should. The hops feel 'wet' and oily. The body is medium and creamy.
This is a damn good beer. I wish I had easy access to this. I could definately get used to drinking this.
★
679 characters

4
/5
rDev
-4.5%
look: 4 | smell: 4 | taste: 4 | feel: 4 | overall: 4
Thanks to immobilisme for the bottle!
Fairly bright copper with light tan head that subsides fairly quickly and leaves modest lacing. Maybe more of a red ale color than an IPA...but a pretty color none-the-less.
The nose is first and foremost spicy - maybe a little caraway with some orange and citrusy flavors sneaking around the edges.
Spicy hops dominate the palate with a good caramel backbone. Mouthcoating and a little peppery rather than smooth.
A rustic character and spicy quality make me think there is some rye involved, although I see no mention of that in the information from the brewery.
Not your typical IPA, but styles aside, a nice, refreshing and tasty beer. Worth grabbing if you see it.
★
715 characters

4.05
/5
rDev
-3.3%
look: 4 | smell: 4 | taste: 4 | feel: 4.5 | overall: 4
Thanks to sypcow for the growler share.
A - Brownish orange colored beer that's a bit hazy. Pretty nice head that leaves a lot of stick on the
S - Pine resin, dank hops, some tropical fruit, and a bit of pale malts. Smells like it's going to have a nice bitterness for it.
T - Pretty dank, good pine, some tropical fruits. The Falconer is noticeable on this one and gives it a heavier taste than some of their other IPAs and APAs. Good dose of sweet malts and dank hops. Nice bitterness.
M - Medium bodied beer with moderate carbonation. The hops have a more pungent taste that makes this one have a heavier mouthfeel than something like Daisy Cutter.
O - Solid IPA that's hefty enough to almost be a double. It's not exceptional, and I prefer Daisy Cutter, but this beer is fine. This really should be HA's niche, making IPAs and APAs like Daisy Cutter, Callow Knife, and this beer. Unfortunately whenever they try to do bigger beers and throw stuff into barrels it hasn't really been that good.
★
1,002 characters

4.77
/5
rDev
+13.8%
look: 4.5 | smell: 5 | taste: 4.5 | feel: 5 | overall: 5
22oz bomber picked up from the brewery by a friend for $8. Poured into two snifters at 44* and shared with my girlfriend.
Appearance (4.5): Pours a dark orange with copper edges. A finger and a half of light cream head reduces to a thin layer with a thick ring and some bubbles on the surface. Not quite clear due to chill haze and plenty of streamers. Lots of sticky, thick lacing all around the glass at the top and spots here and there further down.
Aroma (5): Pine bomb. A smooth caramel mixes beautifully with some mild citrus notes such as tangerine. Lots of dank, resinous pine notes that smell a lot like weed; imagine a really fresh bag of orange and white haired buds. Girlfriend says earthiness and leaves; reminds her of fall. Unique and well integrated.
Taste (4.5): Strong caramel and toffee malt backbone right off the bat. It was there in the nose, but it's surprisingly strong and well balanced. Hops are not what I would call subtle, but not pronounced; they round the beer out nicely and show up throughout each sip, particularly through the finish with some strong pine and grapefruit/orange notes. A touch of sweetness throughout balanced by a nice dose of bitterness - neither dominates. Again, not the hop bomb the nose indicates, but that resinous, dank character hits pretty hard in the middle and lingers forever.
Mouthfeel (5): Smooth and a touch creamy, especially in the finish. Ample carbonation brings out that nice hoppy finish. Medium bodied on the full side and medium carbonation also on the high side, especially for a bigger IPA like this.
Overall (5): A fantastic IPA that is unique in that it's balanced yet the hops still shine with some nicely different flavors that don't always dominate other hops profiles - dank, resinous, pine and more subtle citrus. This benefits from being super fresh, and I hope they bottle more at some point. Bravo.
★
1,894 characters
4.15
/5
rDev
-1%
look: 4.5 | smell: 4.5 | taste: 4 | feel: 4 | overall: 4
Reviewing the Daly Double, a single IPA from Half Acre Brewing Company.
Score: 92
Bottle from the 01/06/12 release, served in a Half Acre tulip glass, and enjoyed 01/12/12.
Appearance: Pours a hazy, translucent dark reddish orange color that fades from a red amber color at the bottom to a yellow straw color at the top when held up to light. Two fingers of foamy cream colored head at pour gradually settles into a thin layer. Pretty awesome lacing. 4.5/5
Smell: Has a very malty, earthy citrus smell. Barley malt, fresh grapefruit, zesty lemon, dandelions and dank dirt-and-plant aromas. Smells like an amped up Daisy Cutter. 4.5/5
Taste: Very bitter, earthy hops flavor upfront. Strongly bitter citrus on the mid-palate with a dry maltiness. Finishes with a bitter citrus hops flavor that really lingers. Tastes like Daisy Cutter would if it had mid-palate flavor. 4/5
Mouthfeel: Medium bodied, medium-light carbonation. Lighter carbonation makes the earthier, bitter flavors sit on tongue rather than "pop." Finishes bitter, but not very dry. 4/5
Overall: This is an excellent single IPA that is in plenty supply at the brewery right now. Too bad it's not a year round beer because it would be a go to IPA for me for sure.
Recommendation: Bitter hops haters should avoid, but all others will enjoy. If you like Daisy Cutter, seek this one out.
Pairings: The organic, earthy hamburgers that they sell at the Old Fashioned.
Cost: $7.99 for a 22 oz (bomber) bottle.
★
1,475 characters

4.27
/5
rDev
+1.9%
look: 4 | smell: 4.5 | taste: 4 | feel: 4.5 | overall: 4.5
Poured from a 22oz bomber into two pint glasses. Thanks to HeatherAnn for the assist!
A: Pours a completely hazed deep orange color with a slightly off white layer of cream on top. Retention was good with a few specks of lace left behind on the glass.
S: Quite piney with grapefruit rind, tangerine flesh, pineapple and a bit of toasty caramel melt.
T: Much like above with some minty alcohol as it warms. Pine and tropical fruit were the dominant fetures though.
M: While we managed to pick out a bit of alcohol flavor, it's presence was practically non-existant in the feel. Lingers for quite awhile on the tongue with a dry prickle that went well with the fruity hops.
O: I don't know what's in the water over there at Half Acre but they are killing with the hoppy beers as of late. This was a total winner that I'd get again in a heartbeat.
★
849 characters

4.05
/5
rDev
-3.3%
look: 4 | smell: 4 | taste: 4 | feel: 4.5 | overall: 4
Wow, another light/hoppy beer from Half Acre! Thanks, Chris! Growler poured into Bell's tulip.
A - Pours a reddish/orange color, frothy off-white head, spotty lace, thick collar, and some wisps on top.
S - Pine and light tropical fruity notes, slight dankness & citrus. I would say this is in the "medium" range of hops and smells like a bigger IPA, which makes sense for 7%.
T - More piney resin notes, dank tropical sweetness, with some alcohol bite evident in there as well with some slight malty notes. Finish is dank hoppy bitterness that says with you pretty long.
M - Light to medium body, good carbonation, oily hoppy finish.
O - A solid IPA from Half Acre. I'm getting quite bored with APA/IPA's from HA, as they all basically run into one another with similarities. That said, it's decent and I'd have again, but I hope they brew other stuff that are as good as their APA/IPA's.
★
893 characters

4.27
/5
rDev
+1.9%
look: 4 | smell: 4.5 | taste: 4 | feel: 4.5 | overall: 4.5
Growler shared by Chris (spycow). Served in Captain Lawrence tulip.
A - An ample white foam settles to a thick cap, thicker collar, and a few splotches of lace. Surprisingly dark and hazy orange-brown body.
S - Some nice pine and citrus hops, lots of tropical fruits, a bit of sugar cookie malt, and a hint of earthy and herbal undertones. I initially thought this was a Nelson Sauvin beer, but apparently it's Falconer's Flight, Citra, and Warrior.
T - Tropical fruits, a bit of the chive note I get from Citra hops, plenty of sweet malt, caramel, and sugary sweetness. More balanced than the aroma suggests with surprisingly low bitterness.
M - Medium body, chewy, smooth texture, and a dry, crisp finish. No alcohol presence, and nice soft medium-low carbonation.
D - Another hoppy winner from Half Acre and a fitting tribute to a loyal customer. I may have to go pick up a few more bottles of this one before it's gone. Hopefully this will make it in to semi-regular production.
★
987 characters

4.5
/5
rDev
+7.4%
look: 4.5 | smell: 4.5 | taste: 4.5 | feel: 4.5 | overall: 4.5
Just released today...
Poured into my Hill Farmstead snifter
Appearance- completely hazy dark orange with 2 fingers of a slight yellowish off white head rest atop this gorgeous brew.
Nose- Fresh pineapple, ripe melon, and a plethora of citrus right at the forefront. Some great grassy/ pine undertones.
Taste- Dominated by an awesome combination of citrus and pine flavors. A bit of malt sweetness in the mid, and a very pleasant bitterness that hangs in the end of every sip.
Mouthfeel- Excellent carbonation that really helps move the flavors and aromas through in a nice transition.
Overall- Another masterpiece from Half Acre. From the brewers to the dude behind the counter with the sweet toilet bowel coffee mug..this place rocks! Look for them to be the brewery to beat in Chicago in the very near future.
★
818 characters
Space from Half Acre Beer Company
92
out of
100
based on
60
ratings.