Dismiss Notice
Dismiss Notice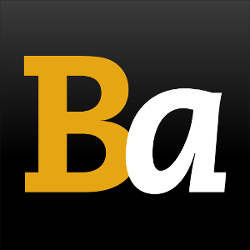 Join Our Email List →
And we'll send you the latest updates and offers from BeerAdvocate, because knowing is half the battle.
Dismiss Notice
Akari Shogun
- Half Acre Beer Company

Educational use only; do not reuse.

Brewed by:
Half Acre Beer Company
Illinois, United States

Style | ABV
American Pale Wheat Ale | 5.50% ABV

Availability: Year-round

Notes & Commercial Description:
Beer added by: MasterSki on 05-30-2012

A ridable ale hosting some wheatey nuts & juicy Motueka hop bolts. The deliverer of this truth: Akari Shogun, He who harnesses light will usher this summer force into your life.
Reviews: 59 | Hads: 586

3.67
/5
rDev
-9.2%
look: 3.5 | smell: 4 | taste: 3.5 | feel: 4 | overall: 3.5
Served in a Local Option cervoise.
Gotta love these Half Acre labels, amiright? Anyway, the beer itself pours a cloudy straw topped by a sturdy finger of ever-so-lightly off-white foam. The nose comprises grapefruit rind, leek, light cantaloupe, light pineapple, and a pinch of coriander. The taste brings in more of the same, along with some orange rind, some overly-ripe mandarin orange, and a bit of wild rice. Unfortunately, a stiff bitterness pervades the finish, malingering for a tad too long, sorta ruining things a bit at the end. It's not enough to raze things completely, thankfully. The body is a rather light medium, with a light moderate carbonation and a slightly grainy feel. Overall, a solid, fruity wheat beer, but it's nothing overtly special.
★
763 characters

4.28
/5
rDev
+5.9%
look: 4.5 | smell: 4 | taste: 4.5 | feel: 4.5 | overall: 4
(Served in a tulip glass)
A- This beer pours a hazy deep lemon body with a creamy off-white head that last and sticks to the glass with each sip. There is a sea of microbubbles trailing up the side of the glass.
S- The full aroma of hops comes through even during the pour. the full juicy hops have a bright pungency to them with green citrus rind and some pithy notes. There is a soft spicey hop quality in the finish. As the beer opens the cat pee aroma grows to dominate but it has enough support that it is not bad.
T- The green bright pungent hops have some fruity notes and some green rind note to it in the finish but there is no hop bitterness at all. The gentle green hop note lingers for a moment. As the beer opens there is a woody hop character that finishes the beer.
M- The medium mouthfeel has a nice creamy fizz that enhances the hop finish and no alcohol heat noticed.
O- The bright full hops have some nice depth and blends together a lot of different characteristics. This has a full mouthfeel but it is not a filling beer. Very sessionable.
★
1,068 characters

4.12
/5
rDev
+2%
look: 4 | smell: 4.5 | taste: 4 | feel: 4 | overall: 4
Currently drinking a bomber, recently shared a growler (thanks Chris) but misplaced my notes. Served in a tulip glass.
Hazy opaque orange, deep saturated color with some micro sediment hanging in suspension. Copious lacing that hangs in 3D sudsy clumps dripping down into the glass. Great retention, head remains after sitting for 30 minutes even.
Pungent citrusy aroma at first, becoming grainy and wheaty over time. A certain sweet earthiness and grassy character from the Mouteka hop variety. First sips are very reminiscent of Tasty Waves and Daisy Cutter, albeit with wheat and a different hop variety. Smooth and extremely drinkable, earthy grassy bitterness lingers alongside bitter grapefruit zest. The NZ hops do lend some distinct character, and overall its pretty tasty, especially for the style. Definitely feeling the summer vibes with this one...
★
862 characters

4.22
/5
rDev
+4.5%
look: 4 | smell: 4.5 | taste: 4 | feel: 4 | overall: 4.5
Bomber picked up at Half Acre on release day and shared with Jason a few hours afterward. Served in a tulip.
A - Pale straw body, hazy and unfiltered. White foam settles to a solid cap, thick collar, and splotchy patches of lace.
S - The combination of pale malts, wheat, and Motueka hops gives this a nice creamsicle vibe to it. Zesty orange, vanilla malt flavors, a bit of grain.
T - Taste is quite similar, with a mixture of juicy, fresh citrus, tangy unmalted wheat, pale malt sweetness, and a touch of yeast. Quite refreshing.
M - Largely smooth, with a touch of grain to it. Juicy medium-light body, with a bit of residual oily hop resin. Pleasant moderate carbonation.
D - An American Pale Wheat Ale that does not suck. Really easy to drink and perfect for the hot summer weather. Also appropriately priced at $5.99/22oz. Watch out Gumballhead!
★
856 characters

4.12
/5
rDev
+2%
look: 4 | smell: 4.5 | taste: 4 | feel: 4 | overall: 4
A: Cloudy pale orange-tinted yellow in color. Forms a moderate bubbly white head that reduces down to a rocky surface coating. Some moderate lacing.
S: The aroma is incredibly juicy with lots of citrus hops. Wheat, lemon and grapefruit dominate with orange to a lesser extent.
T: Flavor starts off with lots of toast, grains, and wheat before the hops begin to show through with notes of green grass and grapefruit. Finishes with a crisp wheaty maltiness.
M: On the lighter side of medium. Carbonation is approaching heavy. Crisp and grainy.
O: A very drinkable American Wheat Ale. Aggressively hopped, but with with a lot more wheat character than is typically seen in this category. Wouldn't mind seeing this one make its way to cans one day.
★
752 characters

4.22
/5
rDev
+4.5%
look: 4 | smell: 4.5 | taste: 4 | feel: 4 | overall: 4.5
Poured from a 22oz bottle into 3 pint glasses. Thanks to HeatherAnn and Tim for the assist!
A: Pours a hazy, straw-y gold color with a 1 1/2 fingers of just off-white foam on top. Retention was very good, but lacing was limited.
S: Lovely citrus hop aromas that layer nicely with some toasty grain, pine, and a hint of sweet breadcrusts.
T: Slightly less focused in the taste than in the smell. Toasty grain and killer hops rush in from all sides to tussle on my tongue.
M: Dry and prickly with snatches of juicy sweetness and a mild smoothness that kept my mouth refreshed.
O: This is going to be our summer beer...without a doubt.
★
637 characters

4.27
/5
rDev
+5.7%
look: 4 | smell: 4.5 | taste: 4.5 | feel: 3.5 | overall: 4
I gotta say, although I could usually care less about packaging, they did a great job with the label.
First off, I understand the hesitation with brewing a wheat ale. Half Acre makes SO many great beers, that I hate to have them pegged as being the brewery that brews "Akari Shogun." We've seen this happen all too often, ala Oberon, 312, Gumball Head. I digress.
Popping the top, I immediately got a whiff of the dank, citrus-loaded Motueka hops followed by a firm wheaty, toasty background.
The appearance of this one is gorgeous. Cloudy, but bright and vivacious with tight, persistent bubbles.
In the mouth, this actually has a lot going on. Dank citrus, grass and earth explode out of the front of the palate. In the back, you get a firm kick of wheaty maltiness, followed by a touch of caramel.
The balance is fantastic. I respect that they didn't go the safe route and brew something that you'd see the trixies swilling in Wrigleyville. This brew is classic Half Acre and kicks some serious IBU's! A great wheat ale that I am gonna enjoy all summer long.
★
1,070 characters

4.25
/5
rDev
+5.2%
look: 4 | smell: 4 | taste: 4.5 | feel: 4.5 | overall: 4
Poured from a growler into a pint glass
A: Pours a hazy, golden straw color. There is a foamy white head of two fingers which bubbles away, leaving light spotty lacing.
S: Some good hops smells. Citrus, grapefruit, and pineapple are complemented by some resinous pine. In the background is a sweet wheat/bread aroma.
T: Sweet orange flavor light wheat are the first things I notice. The orange develops into a more broad sour citrus. This is complemented nicely by some dry herbal and pine notes. Some wheat, pine and just a trace of alcohol make up the finish.
M: Moderately thin and the wheat gives it a good soft mouthfeel. Mild, small carbonation.
O: I'm not a fan of wheat beers but this one is pretty well done. Highly hopped for the style with citrus and pine notes.
★
778 characters

4.3
/5
rDev
+6.4%
look: 4 | smell: 4 | taste: 4.5 | feel: 4 | overall: 4.5
22 oz bomber, no bottled on date but was presumably bottled over the last few days, poured into a Half Acre pint glass.
A- Pours a very hazy golden hay color, topped with a finger of creamy white head, good retention, leaves nice lacing.
S- Very nice fruity hop aroma, some grainy wheat and bready sweetness.
T- Big hops on this one, definitely an "American" wheat beer. Lots of juicy, fruity hops, very tropical, with a persistent bitterness. Caramel sweetness becomes more noticeable towards the finish, with bready wheat flavors.
M- Medium-bodied, smooth creamy feel.
O- A pretty damn tasty beer, it's very hop forward and probably tastes more like an IPA than a Hefeweizen, but is still an awesome beer, if this was available in four-packs it might be the first wheat beer I would actually pick up regularly.
★
817 characters
Akari Shogun from Half Acre Beer Company
89
out of
100
based on
59
ratings.