Dismiss Notice
Get 12 monthly issues of BeerAdvocate magazine and save $5 when you select "auto-renew."

Subscribe now →
Dismiss Notice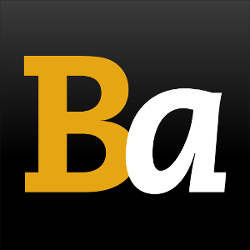 Join our email list →

And we'll send you the latest updates and offers from BeerAdvocate, because knowing is half the battle.
Serpent's Stout - Bourbon Barrel Fermented
- The Lost Abbey
Reviews: 15 | Hads: 31

3.58
/5
rDev
-10.7%
look: 4 | smell: 3.5 | taste: 3.5 | feel: 4 | overall: 3.5
Pours nearly black with a small tan head. A little bit funky on the nose. Lots of booze and wood notes, maybe a touch of acetone. There's plenty of roasted malt and a little bit of coffee. The flavor is a bit smoother than the nose would let on. Roasted malt, a touch of chocolate, coffee, and a surprising amount of bourbon/barrel flavor.
★
341 characters

4.12
/5
rDev
+2.7%
look: 3.5 | smell: 4 | taste: 4.5 | feel: 3.5 | overall: 4
Thanks to ZX6Chris for this one hand bottled
Look: Pitch black and totally opaque with no real head
Smell: Upfront is quite a bit of bourbon and quite a bit of alcohol. Cocoa nibs are definitely present
Taste: For me the beer has quite a bit of chocolate upfront and just the right amount of bourbon. However there is quite a bit of alcohol present which was a bit surprising for me.
Mouthfeel: Full body and almost no carbonation
Overall: Good beer maybe just slightly better than the base beer. I am so glad I got the chance to try this very rare beer
★
558 characters
4.13
/5
rDev
+3%
look: 4 | smell: 3.5 | taste: 4.5 | feel: 4.5 | overall: 4
Only the slightest hiss when the cap is pried off. Hand bottle thanks to my buddy Chris.
Pour is pitch black with no real head to speak of. A few bubbles on top. Nice legs.
Smells of oak, vanilla, some whiskey and baker's chocolate. Subtle prune/fig dark fruit notes. Pretty straight forward.
Tastes of figs, dates, other ripe dark fruits, hints of brown sugar and the slightest illusion of cinnamon. Some baker's chocolate, oak, vanilla, and well integrated whiskey notes. Somewhat roasty and smokey as well, but only a touch. While I don't know what barrels they put this in, I would guess it wasn't anything too fancy as the whiskey presence seems somewhat unrefined.
very subtle and fine carbonation. Slick, smooth, and big without being very boozy. Heat is quite low for the alcohol content.
Port wine like, a desert beer for sure. Not really sweet at all which I think would make it great for pairing with deserts as a lot of sweet BA beers kinda clash with the sweetness of deserts. I find it funny that people complain about Lost Abbey carbonation issues. For barrel aged beers I think they hae some of the best carbonation in the business. It's subtle and refined, but it's definitely there
★
1,204 characters
4.17
/5
rDev
+4%
look: 4 | smell: 4.5 | taste: 4 | feel: 4.5 | overall: 4
rich dark chocolate color coming forward immediately. Nice smallish tan colored head of foam quickly folded into a crown, but left behind copious amounts of side glass lace that more then made up for it.
The aroma was decadent, rich notes of cocoa and bourbon, with hints of vanilla and molasses swirling around in here as well. Lots of subtle smells in here, maybe a touch of smoke? Hard to say, but very nicely done. The flavor was less evident of barrel aging then I would have hoped, Still though it was decent, with more of a big Impy stout feel to it then anything else. Nice touches of coffee and cocoa, slight bourbon flavor on the finish and a vanilla flavor that lasted long after the others had faded. Nice full bodied feel, not as big as I would have liked, but still nicely done. Good carbonation and no dullness or slickness to it at all. A smooth sipper, the big ABV was covered up very well, in fact I could barely find any at al
★
946 characters

3.34
/5
rDev
-16.7%
look: 3 | smell: 4 | taste: 3 | feel: 3 | overall: 3.5
Special treat shared by Jason (anyone know him, from Chicago?)
A - Has the trademarked Lost Abbey carbonation (it's like a fine wine, you @$*%s) andn pours dead as pond water. Black beer with some brown on the edges.
S - Some dark and sweet fruits with a little bit of chocolate and a whole lot of barrel.
T - This beer is somewhat oxidizes, but it's not killing it. The flavor profile is mostly charred malts with some dark fruit, chocolate and barrel. It's not particularly great, I prefer the regular Serpents Stout.
M - Full bodied and flat.
O - Serpents Stout was one of the first big stouts I've ever had, so always been a bit of a sentimental favorite. The oxidation on this kind of hurt, and the flat feel wasn't great either. It's surpringly booring as well. Worth trying, but I wouldn't seek out this rarity.
★
823 characters

3.5
/5
rDev
-12.7%
look: 3.5 | smell: 3.5 | taste: 3.5 | feel: 3.5 | overall: 3.5
Thanks to Jason for this one. Poured into Bruery tulip.
A - Pours black, no head, lacing, or retention.
S - Chocolate, booze, some oak notes.
T - Similar to the nose, but more oak and less sweetness.
M - Full, flat, creamy finish.
O - Above average, but didn't blow me away. I'm not a fan of the regular Serpent's Stout so this one falls slightly above that.
★
364 characters
4.27
/5
rDev
+6.5%
look: 4 | smell: 4.5 | taste: 4 | feel: 4.5 | overall: 4.5
Got this from one who didn't wish to be identified, but thanks bro, you know who you are. Drank at the Lost Abbey 5th anniversary party.
Black pour, good carbonation, Im always leery when you get a hand bottled or slyly bottled beer, this one looked good, tan head 1" thick. Smell was a little muted, despite the beer being room temperature. Chocolate, very little bourbon, tons of wood.
Extremely woody, dry taste, drowns out any alcohol heat. Chocolate and vanilla in a much more nuanced fashion from this one. Very reminiscient of Splinter Black. Great carbonation and heavy wood accents keep the beer immensely light, its a strong beer, but is much more drinkable than I would have thought.
★
697 characters

3.59
/5
rDev
-10.5%
look: 3 | smell: 4 | taste: 3.5 | feel: 3.5 | overall: 3.5
Unlabeled bottle supplied by Jason (jrallen34). Served in a Hill Farmstead snifter.
A - Pretty much no carbonation. Pours black with a glint of brown at the fringes.
S - Heavy oak, roasted malts, dark fruits, chocolate, light vanilla, hint of alcohol and bourbon. Very heavy barrel influence here.
T - Chocolate fudge, charred and smoky finish, hint of oxidation, and more oak and vanilla. Less complex and ultimately less successful than the aroma.
M - Pretty much still. Full bodied, sticky, with some warming alcohol. Surprisingly low tannic character for something that smells and tastes super oak-heavy.
D - Some bubbles would help. Also, I expected bugs from barrel fermentation, but this mostly tasted like a straight-up barrel-aged stout. Too much oak and not enough base beer.
★
790 characters
4.72
/5
rDev
+17.7%
look: 4 | smell: 4.5 | taste: 5 | feel: 4 | overall: 5
Thanks to adamharbaugh for sharing this hand bottled gem. Mmm...rare!
A: This poured pitch black with almost no head.
S: It smelled like velvety dark chocolate, with smooth bourbon and oak and vanilla and coffee, and a bit of coconut and fine balsamic.
T: It tasted like rich dark chocolate and coffee, with bourbon and vanilla and coconut. Not much oak noticeable. It had a surprisingly mellow and sweet aftertaste.
M: It was somewhat thick with a bit of carbonation. Thinner than the barrel aged version.
D: This was simply delicious. So easy to drink, but needs to be sipped and savored. I had this side by side with the barrel aged version, and while they're very similar, this barrel fermented version was even better. Excellent beer.
★
740 characters
3.65
/5
rDev
-9%
look: 4 | smell: 4 | taste: 3.5 | feel: 3.5 | overall: 3.5
22oz bomber. thanks chris!
a - black. head forms, but dissipates quickly. nice to see carbonation though.
s - oak, chocolate, and roasted malts.
t - holy oak! chocolate is still very present. flavors are very sharp overall.
m - thinner body than regular SS, but still good.
overall - very interesting tick! enjoyable to drink, but not going to replace reg SS.
★
364 characters
4.12
/5
rDev
+2.7%
look: 4 | smell: 4.5 | taste: 4 | feel: 4 | overall: 4
Hand-bottled a week or two ago. Thanks to a leftyawh13 for the brew. Apparently was never made available outside the brewery. Also my 150th review. Woohoo!
A: Black and very stout-like (I sense a theme here). Actually does appear slightly darker than the bourbon-barrel-aged version. Very little head. The other two samples looked flat. No visible sediment.
S: Very nice bourbon and caramel scents. Almost hints of maple or butterscotch. Coffee and molasses are undertones. Very nice overall
T: Vanilla, bourbon, sweet malt, molasses and coffee. Not quite as good as it smelled, but still very nice.
M: Very smooth and moderately viscous. Almost no carbonation at all.
O: Very good overall stout (aside from the fact that it's almost flat?).
★
749 characters

4.07
/5
rDev
+1.5%
look: 3.5 | smell: 4 | taste: 4 | feel: 4 | overall: 4.5
Poured from a 22oz. bomber into a Deschutes tulip glass.
A: Dark brown to black with no carbonation as I expected.
S: Boozy, bold, and bretty. I get whiffs of plum, chocolate ganache, and bourbon.
T: Dark chocolate, roasted malts, and whiskey blend nicely together but I wish this was a little more bretty.
M: Light bodied for an 11% ABV beer. Not syrupy, which is a major plus. I would have liked to try this straight from the tap.
Overall, this is a well-balanced beer that goes down very easily. There is no one feature that stands out besides drinkability.
★
565 characters

3.75
/5
rDev
-6.5%
look: 4 | smell: 4 | taste: 3.5 | feel: 3.5 | overall: 4
22oz Bottle recently split at a tasting that included the regular, the bourbon barrel and the barrel fermented versions. Pours black with a very small tannish brown head. Smells of oak, roast, chocolate and a bit of anise. The body is lost in this barrel-treatment. Pretty thin. This beer is an wood (oak, I assume) bomb. I am not sure whether this is aged in just oak barrels or what, but I don't get any characteristics of a spirit, just oak. This beer does not have the balance of the base beer, instead, strong amounts of wood, leather, tannins dominate the beer. Enjoyable, but really hard to believe this would ever be produced as is. Low carbonation. This beer tastes strongly to me like a component in a blend.
...and then we hit a point where it was clear that we had the base beer, a bourbon bomb and a wood/oak bomb, the latter of which seemed like they needed to be blended down. Enter Cuvee de Seeswo, which was a 1:1:1 blend of the three beers. The blend could use a bit of work, I would do more bourbon, less barrel fermented, but in general, this beer achieved much more balance than either of the two barrel treatments, while still bringing out the nice flavors of the barrel.
★
1,195 characters

4.42
/5
rDev
+10.2%
look: 4 | smell: 4.5 | taste: 4.5 | feel: 4 | overall: 4.5
Had this at blind lady ale house a while back.
Review from notes.
Pours with just a bit of carb. small amount of dense head is produced.
aroma- mild whiskey, dark coffee, mild peat and a touch of booze
mouthfeel- silky, carb is low but has just enough tingle in the back of the mouth to break up the booze a bit.
taste- dark roasted malt/coffee, whiskey/bourbon kick in the mid palate, touch of sweetnesss
overall- had this paired with a pecan cheese cake and it was amazing. but could easily drink this by itself.
★
521 characters

4.5
/5
rDev
+12.2%
look: 4.5 | smell: 4.5 | taste: 4.5 | feel: 4.5 | overall: 4.5
A-Pours an absolute black with a dark brown head.
S-Most prominent is an oaky woody smell. There's a little bourbon, vanilla, milk chocolate, alcohol heat.
T-Huge oak flavors up front, vanilla, chocolate stout in the middle and oak, alcohol on the finish.
M-Medium to full bodied with just the right amount of carbonation. Very smooth.
D-The flavors and body blend together well to make the alcohol heat very enjoyable.
★
423 characters
Serpent's Stout - Bourbon Barrel Fermented from The Lost Abbey
87
out of
100
based on
15
ratings.