Dismiss Notice
Get 12 monthly issues of BeerAdvocate magazine and save $5 when you select "auto-renew."

Subscribe now →
Dismiss Notice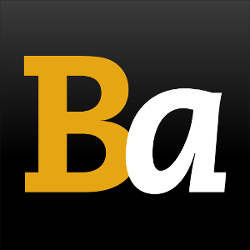 Join our email list →

And we'll send you the latest updates and offers from BeerAdvocate, because knowing is half the battle.
Sede Vacante
- The Lost Abbey

Educational use only; do not reuse.

Brewed by:
The Lost Abbey
California, United States | website

Style | ABV
American Strong Ale | 15.00% ABV

Availability: Limited (brewed once)

Notes & Commercial Description:
Beer added by: MasterSki on 03-14-2013



This beer is retired; no longer brewed.



Sede Vacante is a blend of Barleywine aged in Cognac barrels and Brandy barrel-aged Angel's Share and at packaging came in at 15% ABV. A contemplative beer with substantial depth, Sede Vacante imparts tones of dark fruit and vanilla, with a warming finish from the Cognac. The strongest beer to emerge from The Lost Abbey, portions of the beer spent almost 5 years in a barrel. Sede Vacante can be enjoyed immediately or cellared till the next Papal Conclave, however long that may be.
Reviews: 15 | Hads: 138

4.11
/5
rDev
+1.7%
look: 4 | smell: 4.25 | taste: 4.25 | feel: 3.5 | overall: 4
The nose is amazing, dark fruits and booze. The brandy barrel finish is amazing. But without any carbonation, it takes a serious hit on an overall rating. Otherwise it's noteworthy.
★
181 characters

3.76
/5
rDev
-6.9%
look: 4 | smell: 3.5 | taste: 3.75 | feel: 3.75 | overall: 4
On tap at Monk's Cafe in Philadelphia for the Papal visit, September 2015. Fitting name and ale indeed! Good color, classic Lost Abbey strong ale look. Smells like old ale, dark fruit, port wine, Pedro Ximenez. The taste follows the nose, but weaker. And then the deadly-thin mouthfeel kills it for me. Watery, unremarkable finish. Drinks easy for a 15% brew, but sadly, I would not revisit.
★
391 characters

4.36
/5
rDev
+7.9%
look: 4 | smell: 4.75 | taste: 4.25 | feel: 3.75 | overall: 4.5
Carbonation aside, and there is literally none, this beer smells and tastes amazing. Deep, rich flavor so from the barrels, this beer drinks strong, but not 15% strong.
★
168 characters

4.15
/5
rDev
+2.7%
look: 3 | smell: 4.25 | taste: 4.5 | feel: 3.5 | overall: 4
Shared this one tonight with some good friends... I received this in trade from the great trader jvillefan... Thanks a bunch Michael!! It was well received.
Pours a fairly clear walnut brown.. no head and no bubbles and unfortunately no surprise.
The nose is rich dark malts and plenty of fruity esters.... great barrel presence, but not overdone.
Sweet and very rich maltiness... a light tannic oakiness helps cut through the pretty thick caramel maltiness... dark cherries and vanilla.. cigar wrapper tobacco.. later pours show more raisin and some light cocoa.. so very rich.
I am so disappointed that there is no carbonation in this... A decent bubble would catapult this into the upper echelon of beers... I have absolutely NO idea how a brewery like LA can come so close to perfection and then fuck things up like no carbonation.
Thanks again Michael... This tasted and smelled great... I would love to get another 1-2 of these to hang onto for posterity.
3/4.25/4.5/3.5/4
★
984 characters

4.37
/5
rDev
+8.2%
look: 4 | smell: 4.5 | taste: 4.5 | feel: 4 | overall: 4.25
Thanks to a great trader for hooking me up. Pours a very dark brown color with hardly any head...mostly just bubbles. Tan colored bubbles. The scent is packed with oak and vanilla. A good amount of booze and cognac. More cognac than brandy in my opinion. Sweet molasses and brown sugar with some dark fruit. More oak with subtle cherry aromas. Taste is VERY sweet at first. Sweet brandy and cognac with raisins and other dark fruits. I totally get the Angel's Share, but much more complex. The brandy comes through more in the taste, where the cognac is more in the aroma. Lots of oak and vanilla in the flavor as well. Sweet and boozy. Definitely a sipper. Mouthfeel is full bodied and a bit syrupy. No carbonation... a bit would to this beer some good. However, stillness works for this one. Drinkability is high, as long as you sip slowly. Overall, very similar to Brandy Angel's Share, but much better and more complex.
★
923 characters

3.84
/5
rDev
-5%
look: 3.75 | smell: 4 | taste: 4 | feel: 3 | overall: 3.75
A - Dark burgundy with absolutely no carbonation to it. Flat
S - Brown sugar, vanilla, dark fruit with dates, lots of caramel and cognac
T - Dark fruits up front. There is vanilla. Also a good amount of booziness to it from the Cognac. There is also oak near the finish that gives it a warming presence on the back end
M - Flat without any carbonation at all. Light oak spiciness to it. The beer is also really thick and could use some carbonation to cut it
O - Good BW with lots of cognac and oak presence to it. Would be better if it had some carbonation though.
★
568 characters

3.71
/5
rDev
-8.2%
look: 2 | smell: 3.5 | taste: 4 | feel: 3.5 | overall: 4
750 mL bottle poured into a snifter.
Appearance - Murky brown. No head. Not even a pop when it opens. Lifeless on the pour.
Smell - Brandy is very prominent. Vanilla and oak. Raisins and tons of caramel. Not that hot.
Taste - Brandy is still prominent. Nice oak. Sweet caramel and raisins. The liquor comes through in the back end. Just a touch of astringency in the finish. Hot and sweet in the back.
Mouthfeel - Flat. Not that boozy. Sweet.
Overall - Good, nice barrel. Not worth the price at all. The carbonation doesn't detract at all.
★
545 characters

3.93
/5
rDev
-2.7%
look: 3 | smell: 4.25 | taste: 4 | feel: 3.25 | overall: 4
Bottle shared at GRG1313's tasting.
Pours a murky dark brown with a foamy khaki head that settles to wisps of film on top of the beer. No lacing on the drink down. Smell is malt, caramel, toffee, bourbon, and wood aromas. Taste is much the same with caramel and bourbon flavors on the finish. There is a mild amount of woody bitterness on the palate with each sip. This beer has a low level of carbonation with an almost flat and medium bodied mouthfeel. Overall, this is a good beer with a great smell and tasty flavors.
★
524 characters
4.54
/5
rDev
+12.4%
look: 3.75 | smell: 4.75 | taste: 4.75 | feel: 3.75 | overall: 4.5
Not a full review, but I have this FT and feel I should qualify my ranking. This beer was awesome on tap. One of my favorite Lost Abbey beers so far. From the bottle the flatness is hard to ignore. It still tastes great, but just a bit of carb would go a long way.
★
264 characters

4.23
/5
rDev
+4.7%
look: 3 | smell: 4.25 | taste: 4.5 | feel: 3.75 | overall: 4.25
Big thanks to Sean for sharing this one; I've wanted to try it since I first read about it. Served in a taster glass.
A - It's flat. Murky, turbid, dark brown body. I was expecting this, and it's not completely offensive for a 15% beer.
S - Loads of oak, vanilla, sweet brandy and cognac notes, a marzipan/almond note, dark fruits, and intensifying vinous character as the beer warms. Alcohol is surprisingly well-hidden; I'd never suspect this was higher in ABV than Angel's Share.
T - The taste is again surprisingly mellow, with loads of dark fruit, chocolate, vanilla, sweet brandy and cognac, red licorice, and oak, albeit far less of the latter than in the aroma. Alcohol is again quite well-hidden, although it creeps in as the beer warms up.
M - Medium-full in body, with a tannic, dry, oaky, and viscous texture. Unsurprisingly, it is still, but it's not a huge problem for a beer of this style. Light alcohol warmth but yet again, fairly mellow.
D - I liked this quite a bit, and it's a great deal more restrained than regular Angel's Share. You can really tell the age of some of the blend components, and I think Tomme has struck a really nice balance between spirit, oak, alcohol heat, oxidation, and so forth. Would a few bubbles help? Sure. Still, it's pretty drinkable for what it is, although I might balk at the price tag.
★
1,345 characters
3.54
/5
rDev
-12.4%
look: 3 | smell: 4 | taste: 3.5 | feel: 3 | overall: 3.5
A: Cork pops off with only the slightest hiss. Uh oh. Pours a very very dark reddish-brown. Tiny light brown head that fades to nothing almost immediately. It's not flat but it's close. Almost no lacing, just a dot here and there.
S: Pure dark fruits, very very sweet and rich. Raisins, cherries, plums, maybe even grapes? Get some grain alcohol aroma in there, this is a big one.
T: Very heavy on the dark fruits. Again with the raisin and plum primarily up front. Big and sweet. Loads of caramel and vanilla. Finish is more dark fruits, cherry stands out this time. Pretty much pure spirits in the aftertaste, cognac for sure with lingering cherries. A little drying oak in there too. Quite hot, decent alcohol sting and very belly-warming as well.
M: Heavy and thick. Viscous. Not quite completely flat but very very little carbonation.
O: An interesting beer for sure. Lack of carbonation hurts this one (typical of LA). A 750ml of 15% ABV beer is hard enough to drink, nevermind when it's almost still. Having said that, it's quite good. Definitely a must-have for the brandy/cognac lover. It's mainly like drinking a really weak versions of the spirits. Not a whole lot of "beer" character comes through, barrel aging is just too strong. I had to subtract a little bit what from what I wanted to in this category, this was an awful lot of money for a beer that they can't even figure out how to carbonate properly (again, typical LA). Just kinda gives you buyer's remorse. Having said that, it's still unique. Reminds me of a Baladin Xyauyu in a way, just not nearly as good.
★
1,587 characters
3.51
/5
rDev
-13.1%
look: 2.25 | smell: 3.75 | taste: 3.5 | feel: 3.75 | overall: 3.5
750mL bottle shared by a buddy. 6oz is more than enough with this beer, split with 4 people. At least you don't need 24 people as with Black Tuesday.
A: Looks exactly like flat Sleepin w' Shaggy , which was a gross looking beer. That said, I don't really care about appearance much - but it's a category here. If it tastes good, that's all that matters. Flat as a pancake, virtually zero carb. Tomme is saying this is normal and intended for this style.
S: Booze and raisins, normal LA smell that I get off a lot of their beers. LA loves their raisins. Not surprising given one of the component beers. Decent smell.
T: Boozy, but not as much as smell would indicate. Raisins follow through from the taste. Definitely agree with other reviewers that the AS component is much in the lead.
M: Syrup, full. Zero carb, I think it needs it. Would be interesting to try on draft as LA beers are generally better from the keg. Carbed CdT for example on draft is much nicer than the flat bottles.
O: Meh. Very much in style with other LA beers, but an uninspiring, unfinished blend. I wonder if they solely blended this for the Pope vacancy at the last minute or it was to be released under a different name? At the price, Tomme needs to produce much higher quality and not random blends.
★
1,287 characters
4.07
/5
rDev
+0.7%
look: 2.5 | smell: 4.25 | taste: 4 | feel: 4.5 | overall: 4.25
On Tap
The Lost Abbey
San Marcos, CA
Hazed, cloudy, muddy amber and brown with a very small ring of small bubbles atop. This leaves the glass only shiny and oily on the way down. This is not a particularly attractive beer, no matter how you slice it, but beers of this style and age rarely are.
Expressive aroma of brandy-soaked raisins, a bit of chocolate, oak complements, some cookie sweetness, and alcohol sharpness.
The flavor is similar to the aroma, and if I had to guess, I'd say this is significantly more brandy-barrel Angel's share, and less barleywine aged in cognac barrels. The brandy and barrel lead, with complementary chocolate, raisin, and sun-dried cherry flavors. Nice, though it doesn't "Wow!" me like some other beers of this style have in the past. Some alcohol sharpness as well, though all things considered, I actually think it's hidden fairly well.
Full, creamy mouthfeel, very low carbonation; coating and oily. Very appropriate and adds to the drinkability.
Good, and actually better than I was anticipating. It's a unique blend and defies a true style description, but it's no world beater. I'd rather have a couple Sucabas for the price (If I could ever find them in San Diego!).
★
1,218 characters

4.46
/5
rDev
+10.4%
look: 4.25 | smell: 4.5 | taste: 4.5 | feel: 4.25 | overall: 4.5
Sold out within one hour during the brewery release. From what I gathered 118 cases were produced and less than 100 were released at the brewery. No distribution out of the brewery. $38 per bottle (750ml) after tax.
Reviewed from tasters on-tap at the release.
Appearance is hazy brown with low carbonation. One of the more hazy beers I had.
Smell is great. Brandy and dark fruits and aged barrels. Taste is very close to Angel's Share but not as sweet and with more age on it. Mouth feel is very smooth. I'm interested to see how it taste in a year.
Overall very enjoyable. If you like Angel's Share you'd like this. Very pricy at $38 a bottle. I'd rather Lost Abbey offer it in 375ml bottle format as you'd want at least three people to drink that 750ml bottle.
★
767 characters
4.66
/5
rDev
+15.3%
look: 4 | smell: 4.75 | taste: 4.75 | feel: 4.25 | overall: 4.75
We bought a bunch of bottles, but they have it on tap as well. Appearance is very hazy, light brown, almost no carbonation, almost muddy looking, no lace on the taster glass. Smells very boozy, sweet, raisins, vanilla, figs, barrel. Taste is very boozy, the cognac and brandy come through up front, but it's also warm and smooth. Sits nicely on the tongue, the low carbonation creates a soft and musty feel that accentuates the strong brandy and cognac character. Definitely a slow sipper. Aftertaste is warm and buttery. Not many secondary flavors, mostly the spirits coming through strong. The malts are far behind the booze. All in all, an excellent beer. No need to age, tastes aged already. The word around me is that the bottles are less carbonated than draft. We'll see once we open a bottle.
★
799 characters
Sede Vacante from The Lost Abbey
88
out of
100
based on
15
ratings.