Dismiss Notice
Get 12 monthly issues of BeerAdvocate magazine and save $5 when you select "auto-renew."

Subscribe now →
Dismiss Notice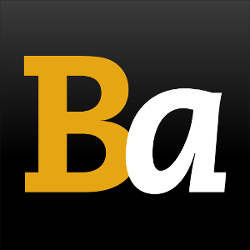 Join our email list →

And we'll send you the latest updates and offers from BeerAdvocate, because knowing is half the battle.
Al's of Hampden / Pizza Boy Brewing
Reviews: 89 | Visits: 219
4.45
/5
rDev
+2.5%
vibe: 4.5 | quality: 4.5 | service: 5 | selection: 4 | food: 4
Al's Pizza is a great place to go if you are looking for good beer and good food at a reasonable price. They have a great bottle selection, 6 pack to go section and approx. 14 taps filled with craft beer. Very nice bomber selection as well.
I was in yesterday 11/5/09 and the tap selection was awesome.
Troegs Hop Back, Bells Winter White, Bells Double Cream Stout, Stone RIS, Stone Sublimeley Self Righteous Ale (sp), Dogfish Head 60 Min., Smuttynose Big A IPA, and a few other's that I don't remember.
They also fill growlers and sell growlers to go.
Overall, I think Al's is a very nice place. The service is great and the people working there are very kind and friendly.
★
676 characters

4
/5
rDev
-7.8%
vibe: 4 | quality: 4 | service: 4 | selection: 4 | food: 4
I have been to Al's of 15 before for the food and it is always great. Their buffet is phenomenal for the price they ask.
I havent had the food at this Al's but im sure it is the same idea. A great selection and nice atmosphere. A very open space and a nice small selection of brews.
The price was very nice for a sixer mixed but i could only get from a certain shelf and down. Still, everything was great!
Their service was very quick and very helpful in helping me find whatever i needed. They also had the six pack containers on hand so you dont have to struggle holding em all.
A nice mix and match place!
★
612 characters
4.14
/5
rDev
-4.6%
vibe: 3.5 | quality: 4.5 | service: 3.75 | selection: 4.5 | food: 3.75
I visited Al's for lunch today. Do you like Pizza and Craft Beer? You will like Al's then. The atmosphere of a nice corner pizza shop, clean, well-lit and easy to understand menus. The coolers flank the counter which has several pies displayed and the taps are in plain view.
The selection is the real reason to go. They have about 12 or more taps mostly craft and such bottled selections as Troeg's (even scratch and Nugget currently)Stone, DFH, Green Flash, Bell's, St Bernardus, Samuel Smiths and the list goes on...
The service is fast friendly, no-nonsense and they have a handle on what they sell, recommending and helping with new items.
The quality and value is top notch as both are hard to find fault with I appreciate the freshness of the selections and pricing is very reasonable. I found the buffalo wing pizza to be tasty and it was served hot. The food is worth it for portion sizes and I would only criticize by saying it didn't taste like buffalo wings on the pizza, just chicken slices, but tasty and filling.
I appreciated the variety of menu choices: 4 kinds of pies-neopolitan, white, deep dish and specialty, easy to read beer and food menus with prices under each selection. I enjoyed the visit and they were able to provide good service while there was a lunch rush-recommended
★
1,306 characters

4.35
/5
rDev
+0.2%
vibe: 3.5 | quality: 4.5 | service: 4.5 | selection: 4.5 | food: 4
Hit the place up for lunch. After stopping in to check out the goings on a few times I thought a proper BF is in order.
Hey it's a pizza/sub shop what more do you want? Nothing fancy but the place, if a bit small, is fine.
Clean, comfortable and convenient. Easy to find, just east of the Wertzville (PA 944) exit of I-81. Exit I-81, go east on 944 to first light, turn left onto Valley Rd and then make immediate left in small plaza.
A damn good beer selection with 24, constantly roatating, taps...only 1 dud being Coors Light. The other 23 taps are solid American and imported craft beers.
Ten cooler doors for six packs, bombers and singles hold a good variety of beer with about 75% being craft. A nice array of American craft with a smattering of Belgian offerings. Beers were priced fairly, especially for a PA bottle shop. They also have a make your own six-pack section at 6 for $13.
They offer growler fills, including selling the nice German flip tops at cost for $18. Specials include Troeg's Tuesday, with growler fills of Pale Ale and Hopback for $5,that is $3 less than the brewery! Also, they have Victory Fridays with various incentives.
Food is solid with in house made rolls, pizza dough and soups. I have ordered many an item off the menu and it is all solid, filling, good stuff.
Counter service only but the staff was pleasant enough and brought my cheesesteak out to me. Nothing extraordinary but certainly not sub par either.
A nice addition to the local beer scene. Will I make Al's my local, I doubt it. But, I surely will I keep it in mind as a place to check out every now and then!
*EDIT*--Well since bumping the taps up and becoming friends with Al and the folks that work there Al's HAS become my local. C and I head there at least twice a week for pizza and a few pints.
★
1,812 characters

4.28
/5
rDev
-1.4%
vibe: 3.5 | quality: 4.5 | service: 4 | selection: 4.5 | food: 4.5
Stopped in on Friday 4/3/09 for some pizza and beer, and pretty much just to check out the selection after hearing about this place on BA. Despite being located only a few minutes from my workplace, I was surprised I never heard of this place.
Al's has a slightly more up-scale pizza place/sub shop atmosphere that most other similar places. It's clean and pretty comfortable, and it is conveniently located right off I-81 on Wertsville Road.
Their beer selection was surprisingly excellent and quite diverse, with a whole cooler for bombers and another two with single bottles that ran the gamut of locals such as Troegs and Victory to Midwest offerings from Bell's to West Coasters like Rogue and Stone. Plenty of DFH selections too. Prices seemed very reasonable, especially for PA. They also have a seperate area for take-out six packs and 40's. While there's a lot of swill, there's also plenty of Troegs, Victory and Bell's six packs available, as well as others. You can also mix and match sixers, which is nice.
They also have a solid tap selection with around fourteen offerings. During my visit, they had Philly Walt Wit and Shackamaximum Imp. stout, Fort Collins chocolate stout, Victory Storm King and Hop Wallop, a few Troegs taps, a Pennichuck tap and two relegated to Miller Lite and Coors Light, among others. They also fill growlers and have specials throughout the week, including Troegs Tuesday, where they do growler fills of flagship beers for only $5. They also have Victory Fridays, with $1 off draughts, $2 bottles and discounted growler fills.
As for the food, the menu looked quite diverse and offered a variety of pizzas, sandwiches, salads and dinners. They also have daily food specials. We got a basic cheese pizza, but it was fantastic, certainly one the best local pizza I've had in the area.
Overall, this is a great addition to the local beer scene. The selection is awesome, the prices are reasonable and the food is very good. I'm glad I found out about this place, because I will definitely visit often.
★
2,050 characters
4.18
/5
rDev
-3.7%
vibe: 4 | quality: 4 | service: 4 | selection: 4.5 | food: 4.5
Stopped in today after work.
Overall a great place if you want to go for a few good brews and a pizza. Thats what it is plain and simple a pizza shop with beer. Great beer really.
Had pretty much a little of everything from Dogfish to Victory.
Daily discounts on food and beer.
Great tap selection.
Pozharnik Espresso Russian Imperial Stout from Pennichuck on draft was my beer.
There are sixers of one kind on one wall and a mix and match section on the other wall.
Can buy singles too always a plus in my book.
So if your not so certain about a beer here maybe is your chance to get a single of it before buying a whole case.
Going to be stopping in here from now on more often.
Easy off and on From the Wertzville road exit of Interstate 81.
★
751 characters

4.38
/5
rDev
+0.9%
vibe: 4 | quality: 4 | service: 4.5 | selection: 5 | food: 4
Edit on 11-Apr-10: First visit since expanding their tap last. A great selection that is IPA/DIPA heavy, just the way I like it. Our cheesesteak pizza was rockin' too. Atmosphere up from 3.5 to 4.0; Selection up to 5.0 from 4.5; Food up to 4.0 from 3.5; Service up from 3.5 to 4.5.
***
Atmosphere: Al's is a pizza joint in a two-store strip mall (okay, maybe it's not a strip mall). Approximately 10 tables are aligned around the counter (back right), six pack coolers (back left), soda/water/etc. (left) and singles cooler (right).
Quality: My sandwich was average and the restrooms were reasonably clean. Staff was friendly and lunch came out quicklty.
Service: There was no table service, only counter ordering. They diligently checked my id before serving my beer.
Selection: Six tap offerings and at least fifty different bottle offerings were available. I had a Blue Pointe Winter Ale with lunch. They also have Arrogant Bastard, Mad Elf, and Gritty's Christmas Ale on-tap. Bottle-wise, the selection was surprisingly good. I've seen Pennichuck bottles in the area but never Pozharnik. Guess what? They have bottles here. A nice array of Stone, Chimay, Lindemans, Victory and Troegs were available as well.
Food: Food is decent with an Italian focus. Subs, pizza, calzone, and stromboli are the headliners. I went with an Italian sub and found it to be average.
The restaurant is worth visiting for the bottle selection.
★
1,433 characters

4.58
/5
rDev
+5.5%
vibe: 4 | quality: 4.5 | service: 4.5 | selection: 5 | food: 4.5
Stopped in after reading the excellent review on this place. It's a pizza shop with a hidden treasure inside...good beer! It's kinda small inside with all the tables...which were packed when I was there. They have a cooler full of nothing but six packs. On the other side of the restaurant is a cooler with singles and bombers. With the singles you could mix-n-match for $13...not a bad price. I walked away with Sierra Nevada Bigfoot, Victory Storm King, and Rouge Mocha Porter and Santa's Private Reserve.
The selection all over is excellent. They have everything from Victory and Troegs...to Stone and Rouge. They also have a few taps which included Stone, Troges, Blue Point and a few others that I didn't get a good look at.
If you get the chance...stop in at Al's of Hampden. It's an easy on/off spot at 81.
Update: I finally tried the food here and it's really good. I went for a sub and I must say the bread was delicious. The pizza is also top notch! Also, they have expanded their tap selection to 24 taps and now 3 casks. This place keeps getting better and better.
★
1,080 characters
4.6
/5
rDev
+6%
vibe: 4 | quality: 5 | service: 5 | selection: 4 | food: 4.5
They currently have 6 beers on tap including DFH punkin, Troegs Mad Elf, Troegs Hopback, Stone AB. They also have a very respectably bottle selection including Stone vertical epic, 12th anniv., Rogue Double Dead Guy, DFH 120 min, and many others.
Here is the best part. They have a mix-a-six pack cooler where you can choose any 6 beers in that part for $13. Including in that section was beer like Bells 2 hearted, Allagash triple and Wit, All of Victory's yearly lineup including Storm King and Old Horizontal. All of Troegs including (as of Friday) Scratch 15....Mad Elf is not available in the mix a six section. Weihenstephaner, Ballast Point, Stone IPA, and many others.
★
677 characters
Al's of Hampden / Pizza Boy Brewing in Enola, PA
96
out of
100
based on
89
ratings.