Dismiss Notice
Get 12 monthly issues of BeerAdvocate magazine and save $5 when you select "auto-renew."

Subscribe now →
Dismiss Notice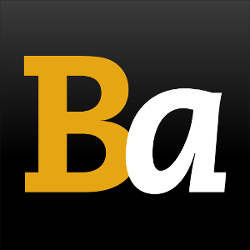 Join our email list →

And we'll send you the latest updates and offers from BeerAdvocate, because knowing is half the battle.
360° India Pale Ale
- Sly Fox Brewing Company
| | |
| --- | --- |
| Educational use only; do not reuse. | |
Reviews: 7 | Hads: 50

2.55
/5
rDev
-9.9%
look: 3.5 | smell: 2.75 | taste: 2.5 | feel: 2.25 | overall: 2.25
I generally love everything Sly Fox does, but I think I found the one beer of theirs that I do not agree with. The packaging of the beer looks fabulous. The smell is very faint and somewhat flat, especially for an IPA. The taste is a mix of light citrus and caramel with a grapefruit rind end. I will say, the beer does taste a lot better when in the can as opposed to being in a glass. The finish is dry, long, overly bitter, and slightly oily. Their Odyssey IPA is heads and tails a better beer. This is a pass for me in the future.
★
539 characters

3.36
/5
rDev
+18.7%
A big thanks to the creator of the canquest, woodychandler, for this beer. poured from a 16 oz. can. I am not feeling this pull back lid, by the way. Has a golden/orange color with a 1 inch head. Smell is of caramel, some hops. Taste is bitter, hops, resin, caramel, a bit strange but not bad. Feels medium bodied in the mouth and overall, a decent beer, but their are way to many better IPA's out there to bother with this one.
★
428 characters

2.73
/5
rDev
-3.5%
look: 3.5 | smell: 3 | taste: 2.5 | feel: 3 | overall: 2.5
I am going to feel badly after this gets posted as this CAN was given to me by Sly Fox people in furtherance of The CANQuest (TM), but I do NOT like the 360-degree design! I am sorry, but I lose out on the Crack & Glug, plus it creates a separate piece that the modification away from a pop top solved years ago. This CAN seems to me to be a step back rather than forward.
From the CAN: "360 [degree] Wide Open Flavor & Aroma"; "CANS: Infinitely Recyclable"; "This IPA was brewed and [CAN]ned by Sly Fox exclusively for Crown Cork & Seal to showcase their innovative new 360 End at the 2013 Craft Brewers Conference"; "Crown Brand-Building Packaging"; "As inventor of the bottle cap, Crown has supported the craft beer industry for over a century. At Crown, we understand each hand crafted brew has a distinct personality. That is why we offer so many incredible options to differentiate your brand from the competition. From high-quality color printing technologies to thermochromic and tactile inks to our patented [CAN] shaping technology to custom laser-etched tab designs, one thing is clear: Crown's world-class manufacturing practices combined with the highest quality service and innovation leadership have you covered ... 360 degrees!"
The Pop of the top was less than satisfying and I simply followed with the best pour I could manage, having overcome a protruding lip. I guess that it is indicative of Crown's desire to have the CANsumer drink directly from the CAN, but I rarely do that, preferring to deCANt into a glass. The foamy finger of dense, tawny head did not hold up well in the increasing heat and humidity of the 4th of July, dissipating fairly quickly. Color was a deep-amber with NE-quality clarity and some CO2 bubbles in evidence. Nose had the same caramel- sweet quality of the EIPA that I reviewed previously and I began to wonder if previous reviewers might be right. Mouthfeel was medium and while it was hoppy enough to be CANsidered an AIPA, it had an inherent odd tartness that left me shaking my head. I know that reviewers dislike what they refer to as an "imbalance" in AIPAs, but it usually does not bother me. In this case, however, the beer seemed to take on a feeling of saturation, where it was overhopped to the point that it got a grainy feeling and the hops did not mesh well. Finish was semi-dry and generally unsatisfactory. I would never do a drain pour, but this was not terribly pleasant.
★
2,441 characters
2.42
/5
rDev
-14.5%
look: 4.75 | smell: 1.5 | taste: 2.5 | feel: 3.75 | overall: 2
The new peel off top can.
S: Sharp maltiness, almost wort like. Sharp faint hoppiness, spicy almost. All i can think of is ricecakes.
L: Gorgeous amber-red, crystal clear. Big, creamy white head with 1/2 inch retention. Great lacing.
T: Sharp spicy hoppiness overwhelmed by a very ricecake like maltiness. Not too sweet. Medium low grassy bitterness followed a sharp maltiness. Finishes fairly dry with some resin.
M: Medium bodied, medium carbonation.
Unfortunately, little aroma, kinda defeats the purpose of the twist off can top. Had a 8-15-13 date, so should've been fresh. Cool can, shitty IPA.
★
605 characters

2.44
/5
rDev
-13.8%
look: 2.75 | smell: 2.5 | taste: 2.25 | feel: 2.75 | overall: 2.5
Overly bitter finish,not pleasant,quite a floral aroma and did I mention the overly bitter finish... I'm not sure what this experimental hop variety is but I would suggest omitting it.
Not overly impressed w/ the open lid design for which this beer was brewed for.
Once the beer is opened,if you have no place to put the lid you're stuck pocketing it until the beer is gone,which may be quickly as this design has the potential of a shirt pour,it's a social disaster waiting to happen.
★
489 characters

3.23
/5
rDev
+14.1%
look: 3.5 | smell: 3 | taste: 3.25 | feel: 4 | overall: 3
After seeing Ken's hatchet review below, I eagerly approached my first can of this hoping for the absolute, God awful worst-case IPA scenario. Would it live up (down) to my expectations?
First, this can. I just don't know how to feel. Cracking it open is more akin to opening a can of cat food or tuna for my cat (shout out to Barley). Barley has been known to get fresh with a good bottle of IPA in the past (and by fresh, I mean inconsiderately knocking over a half full bottle of Double Sunshine) but I'm sure he'd be disappointed by the contents of this can when he hears the sound of me opening it.
Beer pours (because, look, I'm not drinking this out of can, regardless of this miraculous new 720 degree technology) a malty, I mean, dark amber, clear and translucent with a quickly backpedaling thin cream head. Nose is bitter and resiny with a snap of pine, cracker malt, and a lingering whiff of ashy cigarette laden next morning beer. So look, I'm about to say this is a malt forward IPA and you're going to draw certain conclusions, and they're probably accurate but just roll with it. The flavor does start with a strong biscuit and caramel presence, but isn't overly sweet before a potent pine, lemon and resin bitterness washes over the backbone of malt and leaves a dry, bitter finish. If it weren't for the matter of this pesky ash tray I keep licking the ridges of in between sips, I might even enjoy the flavor for a malty IPA. Regardless, this has a great body for an IPA that keeps tricking me into another sip; thicker side of medium, strong carbonation, creamy texture that washes away some of the bitterness. Better than Rt 113? Probably. Better than Odyssey? Definitely. Will I drink an entire can of this? Not really. Did this live up (down) to Ken's scorched earth review? No, it was an abject failure on that front.
★
1,843 characters

1.93
/5
rDev
-31.8%
look: 3 | smell: 1.75 | taste: 1.75 | feel: 1.75 | overall: 2.25
12oz can with a 360 can top. Drank from the can. The beer was brewed by Sly Fox specifically for the 2013 Craft Brewers Conference to show off Crown's new can design.
Minimal head when opening though some did bubble up when I took off the top. Appears a light golden orange. Smell flat out is not good don't get and of the typical notes as you would with a standard IPA. Perhaps there is a little citrus notes but its behind a somewhat rank liquid trash smell. Taste is similar with a slight bitterness to it with some grain like notes. Mouthfeel was thin bodied with a moderate carbonation.
Was interested to try this given the new can design but this ended up being a drain pour.
★
689 characters
360° India Pale Ale from Sly Fox Brewing Company
-
out of
100
based on
7
ratings.