Dismiss Notice
Dismiss Notice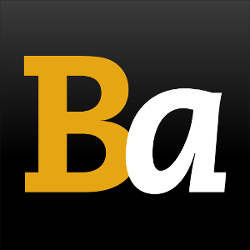 Join Our Email List →
And we'll send you the latest updates and offers from BeerAdvocate, because knowing is half the battle.
Dismiss Notice
Commander
- Lift Bridge Brewery

Educational use only; do not reuse.

Brewed by:
Lift Bridge Brewery
Minnesota, United States

Style | ABV
English Barleywine | 12.50% ABV

Availability: Winter

Notes & Commercial Description:
Beer added by: plfahey on 11-19-2011

The Commander™ is our English-Style Barleywine ale brewed with heavy fists of malts and subtle, sweet Cardamom. Aged in bourbon barrels, its bold, complex flavor reaches heights measured only by the building of its namesake. This 12.5% ABV treat is best enjoyed in smaller portions when you have some time to savor it, between now and 2020.
Reviews: 64 | Hads: 224
2.03
/5
rDev
-46.2%
look: 2.5 | smell: 2 | taste: 2 | feel: 2 | overall: 2
LiftBridge Commander
A quick cap forms and then fades until the body is mostly still, just a thin band around the edge, very thin.
The body is a charry amber color.
The aroma is both very sweet and shows alcohol. Smells like cotton candy, very much so.
I figured it out on the taste. Cream Soda. This beer tastes like A&W Cream Soda. The sweetness is very strong, and
the sticky mouthfeel and carbination match up so much. The alcohol is easily noticable but not harsh as it is covered
in a lot of sweetness and floral notes, which is really odd for a barleywine. this whole thing is odd. I dont really get
the barrel much, unless the barrel tastes like Cream Soda and flower Cotton Candy, then i get a freakin ton of barrel.
I wouldn't say this one tastes terrible, i drank the entire bottle, but not at all good for a -Bal Barleywine,
i wanted barrel,heat, and caramel, this one gives me none of those.
D+
★
918 characters

2.99
/5
rDev
-20.7%
look: 4 | smell: 2.5 | taste: 3 | feel: 3.5 | overall: 3
750 ml bottle poured into a Darkness snifter, sharred with a fellow BA.
Bottle # 1309
A- Pours a one finger off white head that dissipates slowly, nice bubbles on top, cloudy burnt orange color, splotchy lacing.
S- Really interesting aroma, mint upfront, ginger, must be the cardamom in the beer, not sure if I m a fan of the cardamom, slight vanilla comes out but the cardamom takes over completely, no bourbon characteristics.
T- Again the cardamom takes over, (mint, ginger) slight vanilla in the background, brown sugar, sweet malts, I have to say I'm not a fan.
M- Medium mouth feel, smooth drinking, decent carbonation, some heat but nothing overpowering, dry finish.
O- Wow I was pretty let down by this beer, the cardamom which I had no idea what it was until we opened this bottle, just takes over the beer, big mint and ginger, really sweet, not a lot of bourbon.
★
878 characters
4.35
/5
rDev
+15.4%
look: 4 | smell: 4.5 | taste: 4.25 | feel: 4.25 | overall: 4.5
A-Pours a slightly hazy rich copper color with a small white fleeting head that leaves some spotting lacing.
S-The aroma right off the bat is IN YOUR FACE with a caramel covered nuttiness, warm alcohol notes, some complex dark fruits, dry figs stand out to me. The nose is very sweet. There is some butterscotch way in the back you have to look for it. Along with fresh sweet smelling leather like earthy notes.
T-In the flavor, I do think I pick up on some of the cardamom spice. The oak age shows up mainly as vanilla notes and some faint woodiness. There is also some butter like notes way on the finish. There is definitely warm alcohol in the flavor as to be expected in a beer this big, but it's not overwhelming or overly fusel. As the beer warms a little, it kinda of reminds me of a good burbon that I've had before. The beer is extremely complex, with dark fruit notes of figs and dry apricots and prunes, I could sit for hours evaluating all the different notes that I pick up. I'm surprise that this beer doesn't have a higher rating.
M-The mouthfeel is very slick and creamy with a medium low carbonation and extremely long warm oaky finish.
O- My overall impression of this beer is that it's underrated and I think this stands up well against other well known barley wines. This has such a great complexity and balance that it's hard to achieve in a beer this big. This is my first beer I've tried from Lift Bridge and I am very impressed. Mad props to my friend Sara Jane for hooking it up! Thanks again, Sara!
★
1,527 characters
4.12
/5
rDev
+9.3%
look: 4 | smell: 4.5 | taste: 4 | feel: 4 | overall: 4
750mL bottle poured into a tulip glass.
Appearance-Amber copper and quite clear-looks warm and inviting. Trace of cream colored foam and some legs show upon swirling.
Aroma-Pleasant blend of fresh cardamom pods and bourbon, along with substantial vanilla from the barrel aging. The cardamom notes serve to accentuate the vanilla notes as well. Malt profile runs from brown sugar to black tar molasses and maple syrup. In addition to the cardamom, spice notes include clove and ginger, and there's a fair amount of coconut and herbal/minty notes as well. Quite interesting.
Flavor-Follows nose with cardamom spicing-ginger, clove, and cinnamon. Some caramel and light dried fruit-like pecan caramel rolls or cinnamon swirl bread. Bourbon notes are well integrated, and coconut and vanilla are once again quite prominent. Finishes with smooth alcohol and some toasty caramel.
Mouthfeel-Viscous, full body with moderately low carbonation. Moderately warming, though the alcohol is quite well disguised.
I wouldn't call this anywhere near a traditional English barleywine-what with the spicing and the barrel aging, it overshadows the toffee/caramel flavors that I would have expected. That said, it's pretty damn tasty and is right for the season. The overall impression is one of a beefed-up Christmas ale, and I think one of the most impressive features is that, even without any age on it, the 12.5% alcohol is smooth and well integrated. Good, and exceptionally interesting-definitely a step forward for Lift Bridge.
★
1,533 characters

3.56
/5
rDev
-5.6%
look: 4.5 | smell: 3.5 | taste: 3.5 | feel: 4.5 | overall: 3
Very curious to try this beer picked up several months ago. It has been interesting to see the boss initial reviews, followed by a run of reviewers hating on it. Going in with an open mind. 750 ml bomber, split with wife. Who, BTW, lasts about 3 sips before announcing Commander doesn't work for her.
Lovely fossilized amber coloration. Slight head, but no retention, not much lacing either.
The smell has booze, oak, sugar,and spice.Lot's of spice.Not so much cardamon to me, but mint and even a little pepper.
I really wanted to love the taste of this beer, but dammit, I cannot profess my love. The spice renders it a sipper at the absolute most. In fact, taking an aggressive gulp was outright uncomfortable. Still, I found a lot of tasty bourbon and sweetness to save the day and bring it up to a passable score.
The body was good, not great, in terms of thickness, but Commander did have an awesome, glazed-donut level of stickiness.Likey.
Lastly, my stomach was a bit upset afterward, and even though I have indefinite tolerance for heat and spice, I blame it on the liberal handfuls of spice thrown into the brew. Gotta ding the score for this. I could do 8 oz of this beer next time. The spice differentiates the beer but doesn't necessarily make it better at all. Without the spice, this could be great, because all the other qualities of a killer barleywine are there. With the spice, it's still drinkable to daring palates, and recommended, but probably just a slightly subpar barleywine. Very happy to see interesting offerings coming out of Stillwater.
★
1,571 characters
3.92
/5
rDev
+4%
look: 3.5 | smell: 4 | taste: 4 | feel: 3.5 | overall: 4
Poured from a 750 ml bottle into a clear tulip glass.
Appearance: Slightly hazy ruby color with a one finger tan foam head that fades fast and leaves some sticky suds on the side.
Smell: Sweet with the bourbon whiskey right up front, mixed with some good bready malts. Nice.
Taste: Sweet and smooth with that bourbon barrel flavor right there. Mixed with some good roasted malts. The alcohol warming is there right away with the first sip, as to be expected with a barleywine. The bourbon flavor really makes this one shine.
Mouth feel: Sweet and slick with low carbonation, which fits the style well.
Overall: I love good beer, and I love good bourbon whiskey...so this is really the best of both worlds. Full and robust flavors, smooth as silk and strong as hell. An excellent English Barleywine from our own little Minnesota brewery Lift Bridge. Well done, Lift Bridge!
★
879 characters
3.83
/5
rDev
+1.6%
look: 4 | smell: 3.5 | taste: 4 | feel: 3.5 | overall: 4
2011 Vintage bottle number 2037. Poured into DFH Signature glass.
A: Pours a very bright ruby/copper color with a very intriguing white head, almost 2 fingers. Nice lacing around the edge the glass, and it persists for the entire glass.
N: Very, very intriguing. I'm picking up some sort of mint flavor...it's interesting and appealing. What is it? Not really sure, but it's followed by a certain spice quality, and some nice soft vanilla notes.
T: Very sweet. Alot of the typical BW notes are coming thru...Caramel, vanilla, molasses. A touch of smoke helps to balance this out. The barrel character is not overwhelming, but actually is very pleasant.
M: Mouthfeel is a bit thin relatively speaking, but it drinks really nice. Some sticky quality, but fades away. Creamy, and the perfect amount of carbonation.
D and O: I feel this beer has aged very well, and is extremely drinkable. I'm torn on how to review this, because I'm really enjoying it, but I feel with the spice quality and the mint, it's not really "true to style". So I will rate it as such, but please note I REALLY enjoyed this beer, and was a nice change of pace from some of the big bodied BA Barleywine's I've been drinking as of late.
★
1,212 characters

4.02
/5
rDev
+6.6%
look: 3.5 | smell: 4 | taste: 4 | feel: 4.5 | overall: 4
Pours a light brown that is almost plum in color, and develops a thin layer of khaki head. The head dissipates quickly, leaving some bubbly legs strewn across the surface. The aroma is of plum, dark cherry, candied apple, sweet caramel, a bit of oak, and faint bourbon and vanilla. It smells much fruitier than anticipated, and the barrel notes are very subtle in the nose. Taste brings a large change of pace. Ample oak, vanilla, and bourbon jump our, with the fruits playing second fiddle; more plum, cherry, and some date all rear their heads. Brown sugar, caramel, and a bit of hazelnut are detectable as well. Mouthfeel is rich in flavor, but there is a solid amount of carbonation to keep things lively. Not overly sticky or cloyingly sweet. Overall, this one reminds me a lot of Founders' Backwoods Bastard, which I enjoy greatly. The dryness from the wood and bourbon really complements the sweetness of the fruit and malt flavors. This one makes for a great evening sipper.
★
984 characters

2.8
/5
rDev
-25.7%
look: 4 | smell: 2.75 | taste: 2.5 | feel: 4 | overall: 2.5
Date: 04/05/2013
Type: 22oz. Bomber
Vintage: 2012
Glass Southampton Tulip
Pours a light brown mahogany in color w/ a thin white head which produces minimal lacing. Aromas of caramel, toffee, breadiness, light bourbon, spices (guessing Cardamon, but I am not sure exactly what Cardamon should smell like). The flavor was of caramel/toffee up front, transitioning into butterscotch, and finishes w/ strong breadiness and cloying spice (Cardamon). Medium bodied w/ lower end carbonation. One glass was way too much for me as the cloying Cardamon was really getting to me. Ended up drain pouring the remainder of the glass which I rarely do.
Overall, a very unique brew that I can appreciate due to how outside the box and creative it is. However, not my type of barleywine at all and one that made me realize that I don't like Cardamon in beer at all.
★
850 characters

4.06
/5
rDev
+7.7%
look: 3 | smell: 4.5 | taste: 4 | feel: 4 | overall: 4
Produced a 1 finger, short lived tan head. The color is a medium amber/orangish.
The aroma is of bourbon, bread, and citrus.
The taste was bolder than I had anticipated. It has low carbonation, and a medium, sticky mouth-feel. Predominate taste is bourbon, followed by dark fruits, and then a hint of citrus.
A definite sipper, and another good beer from a local brewery.
★
374 characters

3.79
/5
rDev
+0.5%
look: 4 | smell: 3.75 | taste: 3.75 | feel: 4 | overall: 3.75
2012 version served into my D'achouffe tulip, this beer is only a couple months old and it says on the bottle that it should age for up to ten years. Have had it at a year old before but am reviewing the newest version which is only a couple months old.
Color is dark mahogany, like most barleywines are. Barely any head, no surprises since it's a 12.5% barleywine.
Smell is definitely vanilla forward. There is the smell of cardamom and cinnamon which is also expected as it says that it was brewed with cardamom. Very slight hint of bourbon and orange zest. The vanilla is very strong.
The taste to me doesn't quite live up to the $17 price tag when it's this fresh. I get very little hop presence and sweetness that I love in a good barleywine. To me the oak, bourbon, and vanilla overpower any sign of a barleywine. The booze is hidden well, but the spice is a little too heavy.
Medium mouthfeel with very little carbonation bite, per the style.
Overall this beer being as young as it is was just ok. We had last years' version recently and was blown away by the good that a year of aging can do to this beer. I'd definitely recommend holding on to this beer for at least 10 months or longer, just to let the spice die down. This beer will get much better as it ages.
★
1,277 characters

4.06
/5
rDev
+7.7%
look: 4 | smell: 4.25 | taste: 4 | feel: 4 | overall: 4
Deep ruby-brown color, entirely translucent, not much head or lacing (consistent with the style).
Aroma has big-time candy sweetness. Lots of honey, brown sugar, and even some chocolate. A touch of oak and some faint "cheap" bourbon aroma marks the boozy smell. I'm surprised to hear other people comment on how strong the cardamon smell/taste comes through since I find it to be very mild.
The front of the sip is super-sweet with honey, toffee, fig, rum soaked raisin. I only detect the cardamon in the aftertaste, and again I find it very mild. Bourbon flavors seem missing, but other sweet flavors are highly prominent.
Mouthfeel is notably balanced. Less syrupy and cloying than some other big barleywines, yet still has a slickness to it.
Commander is a very fine brew, but the alcohol content and sweetness are almost too much. I poured about 10ozs for myself and I can't even finish it despite my admiration for much of its qualities.
★
948 characters

3.6
/5
rDev
-4.5%
look: 4 | smell: 4 | taste: 3 | feel: 4 | overall: 4
This one needs some age on it. I had a side by side 2012 and 2011. The bourbon taste is over powering for a fresh batch, you can't taste the subtle notes of carmel and nuts. The aged one however the bourbon was very toned down and you could get the caremel and nutty notes much easier.
★
285 characters

4.65
/5
rDev
+23.3%
look: 4.5 | smell: 4.5 | taste: 5 | feel: 4 | overall: 4.5
Poured one of my bottles into a cigar city snifter.
There was about a half inch of light tan head with pretty large bubbles present too after an aggressive pour. It lasted only a few seconds before dissapating.
The color was a brownish garnet with a slight orange tint as well.
The smell was glorious and filled with oak, caramel, bourbon, and some holiday spice hints. Almost reminded me of a hot buttered rum or egg nog scent. Totally into it.
The flavor was much of the same and I was surprised how smooth this was for such a big beer. I am really looking forward to trying it again with a couple years on it. I really have to commend Lift Bridge on a stellar brew, This is phenomenal.
★
693 characters
Commander from Lift Bridge Brewery
85
out of
100
based on
64
ratings.