Dismiss Notice
Dismiss Notice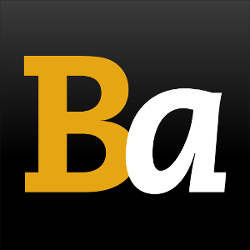 Join Our Email List →
And we'll send you the latest updates and offers from BeerAdvocate, because knowing is half the battle.
Dismiss Notice
Outboard
- Milwaukee Brewing Company
| | |
| --- | --- |
| Educational use only; do not reuse. | |
Reviews: 11 | Hads: 82

2.88
/5
rDev
-18.2%
look: 3 | smell: 2.5 | taste: 3 | feel: 3 | overall: 3
Served in an Innis and Gunn cervoise.
I needed more cream ales in my life (and down my gullet), so I grabbed some o' this stuff. Get some. It pours a clear sallow (damn, is this shit pale!) topped by nearly two fingers of almost glowingly white foam. The nose comprises mild corn, wild rice, vague sweetness, and a tiny touch of what may or may not have once been grass. The taste rebounds a bit, kicking that aforementioned sweetness up a notch and marrying it at various points with mild flowers and even milder corn. It may not sound all that appetizing, but it really ain't bad. Just...not all that great, either... The body is a hefty-feeling light, with a moderate carbonation and a slightly slick feel. Overall, this could have been a decent cream ale, but it seems as though MKE went in the cheaper direction, making something that doesn't even stand up nicely to Little Kings or Genny Cream. Yeah, it's not really bad, per se, just nothing I would readily call "good".
★
980 characters

3.17
/5
rDev
-9.9%
look: 3.5 | smell: 3.25 | taste: 3 | feel: 3.25 | overall: 3.25
Pint cans for sale at Miller Park for the low, low price of 9 bucks each. The can was cute looking so I figured what the hell, but the guy selling them said "it's a cream ale, it's a cream, it's a cream," just like that, he said it three times.
The beer poured like a cream ale: darkish gold, decent white head. It smelled like a cream ale: adjunct grain, sweet barley, very little hops, and a handful of esters. Tasted... like a cream ale. Only adjunctier than I was expecting and with a decent hop heaviness near the back end.
Nothing great. Not worth its craft beer price, and not as good as heavy hitting cream ales such as Sunlight or Spotted Cow, but still pretty decent. Imagine if Naragansett cost twice as much as it does and you'd have this beer.
★
760 characters

3.19
/5
rDev
-9.4%
look: 3.5 | smell: 3.25 | taste: 3.25 | feel: 3 | overall: 3
Milwaukee Brewing Outboard Cream Ale. 5.0% Alc. by Vol. "That's local flavor!"
Last of the samples from MKE. Cream Ale is one of my least-liked beer styles. I'll strive to overcome that prejudice in order to discover whether this is a good one or no.
Clear, golden colored, sizable, staying crown of milky froth.
Aroma: Creamy. (Imagine that.) Negligible hop presence. Smooth maltiness. Pleasant enough stuff.
Taste: Open wide and down the hatch. Lands on the palate and spreads along nothing but smooth and creamy malt flavor. No need for anything else with this style. Easy drinking defined. Light-bodied and pleasing all around. Soft finish.
Good name for this one, as I can see this being adequate sustenance for a day on the lake.
So, with my ninth MKE beer down the hatch in total, I've come to realize that they do really well with styles that I would rarely, if ever, personally choose for myself.
And there ain't nothing wrong with that.
★
952 characters
3.49
/5
rDev
-0.9%
look: 4.25 | smell: 3.25 | taste: 3.5 | feel: 3.5 | overall: 3.5
Pours golden yellow with a fluffy white, lasting head. Lacing sticks down the glass.
The smell is of yeast and some husk.
The taste is of mildly spicy/fruity doughy yeast with some husk. To its credit, it's a nice yeast strain. Not much else going on.
It is creamy and pretty smooth. It has a soggy popcorn-like texture.
A bit better than average, I suppose. Very yeasty/doughy in character.
★
395 characters
3.55
/5
rDev
+0.9%
look: 3.5 | smell: 3.5 | taste: 3.5 | feel: 4 | overall: 3.5
a hazy yellow in color, finger of white head, decent retention.
smells of orange zest, sweet pilsner malt, grassy hops. a zesty citrus flavor up front with a mild grassy/herbal bitterness in the finish. a very sweet yet refreshing beer. light-medium in body, high carbonation.. very easy drinking with a slight creamy feel on the lips.
overall, not a bad beer by any means. it's hard to make a distinct cream ale, which this one does.
★
435 characters
3.62
/5
rDev
+2.8%
look: 3.75 | smell: 3.5 | taste: 3.5 | feel: 4 | overall: 3.75
Look - golden color beer and pretty much transparent. White head but no lacing
smell - sweet creamy buttery smell
taste - kind of taste like buttery popcorn turned into beer. Has a slight bitter after taste, probably the hops in it.
feel - light to more medium body which I didn't expect out of a cream ale and lots of carbonation.
overall - pretty good cream ale. Most cream ales like little kings or spotted cow are so blah that you don't really get much out of them but this at least has character.
★
504 characters
3.63
/5
rDev
+3.1%
look: 3.5 | smell: 3.5 | taste: 3.75 | feel: 3.75 | overall: 3.5
i thought this a really serviceable cream ale, despite its low scores on here. the bottle popped open and the beer poured clear golden with some body into my glass, showing a solid half inch of lasting white head with decent ring lacing as i sip it down. the nose is sweet and fuller bodied, rich with grain character, fresh and bready, rustic even. the flavor is similar to the nose, with some longer lasting sweetness in small amount, and the slightest grassy hop presence in the finish. its rather basic beer, simple and not intended to be challenging, but it tastes real nice, and is supremely refreshing. carbonation is high, and it has enough body to satisfy a craft beer guy in addition to probably being quite appealing to the BMC drinker. good first beer from these guys, i have one other in my fridge i may dip into tonight.
★
834 characters

3.67
/5
rDev
+4.3%
look: 3.75 | smell: 3.5 | taste: 3.75 | feel: 3.5 | overall: 3.75
Corny, Grassy, Clean, Grainy
MKB goes gets a little old school with this year-round brew, hits all the bells and whistles for the Cream Ale style. Built on being balanced the corn graininess settles in well with the malt character. Smooth with ample hopping from Columbus and Czech Saaz hops. It is difficult to brew a Cream Ale though MKB is certainly on the right path here. Regardless, very easy to knock back.
STYLE: Cream Ale | ABV: 5.0% | AVAILABILITY: Year-round
Review from BeerAdvocate magazine issue #94 (NOV 2014)
★
528 characters
3.83
/5
rDev
+8.8%
look: 4 | smell: 3.5 | taste: 4.25 | feel: 3 | overall: 3.75
I live in Minnesota... therefore its not easy to come by "spotted cow". I was offered this beer as a sub for the illusive brew. I was told id like it as much or better.... and alas i was not lead astray.... A lovely cream ale indeed! :)
★
236 characters

4
/5
rDev
+13.6%
Wisconsin's best cream ale. Spotted Cow is way overrated. Do yourself a favor in the Summer. Pick up some of these in the 16oz cans (not bottles), chill 'em then pour 'em into a frosted pint glass. Real nice. Whoa.
★
214 characters
4.3
/5
rDev
+22.2%
look: 3.25 | smell: 3.25 | taste: 4.75 | feel: 4.75 | overall: 4.75
Really did have a creamy taste. Also very smooth. The look can be deceiving, it looks like an average American adjunct lager, which had me a little worried before I tasted it. But it feels much fuller in the mouth and it tastes exactly as labeled: a light, not very hoppy American ale with a moderate cream hint.
★
312 characters
Outboard from Milwaukee Brewing Company
82
out of
100
based on
11
ratings.