Dismiss Notice
Get 12 monthly issues of BeerAdvocate magazine and save $5 when you select "auto-renew."

Subscribe now →
Dismiss Notice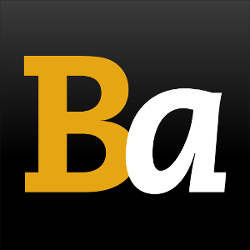 Join our email list →

And we'll send you the latest updates and offers from BeerAdvocate, because knowing is half the battle.
Cardinal Liquor Depot
Reviews: 11 | Visits: 14
Reviews by emerge077:

4
/5
rDev
+5%
vibe: 4 | quality: 4 | service: 4 | selection: 4
6-2013:
New(er) location, first time i've been in to the 2nd bigger location. Beer aisle is pretty expansive, and there's an overflow area in the back corner, where they had a couple of fresh cases of Festina Peche. This was the only store in the vicinity that had any, oddly enough. Beer aisle was opposite the coolers along the back wall. An employee offered help, and was on the floor if customers needed anything.
Selection was much improved from the last location in 2009. Bombers and 750's lined the top shelf, with 4/6 packs below. Full lines from most breweries. Lots of Revolution, Deschutes (got the last Fresh Squeezed), Founders, Bells, DFH, FFF, Metro, Tyranena, Hoppin Frog, and more. Not quite an exhaustive selection as Binny's, but a pretty big one, probably the best in Joliet.
01-26-2009:
3.5/5 rDev -7.9%
quality: 3.5 | service: 3.5 | selection: 3.5 | $$
Stopped in today, it was located 5+ minutes off I-55, past the airport. Beer was in the back, one aisle opposite the coolers.
Not much craft available cold, but plenty on the shelves. Lots of singles and bombers, pretty much on par for the Chicagoland area. Nothing too limited or rare to be found, but they did have the usual craft seasonals like SN Celebration. Sadly there was still some SN Harvest languishing on the shelf. They had the Belgian/German/Euro standards, nothing too out of the ordinary (Chimay/Duvel/Delirium for Belgians). A large neon green sign under the DFH 120 "20% ABV!!!" Founders, Goose, 3 Floyds, midwest craft staples. So why weren't they stored in the cooler? 3/4 of the coolers were devoted to macro/malternatives/etc. There was one skimpy cooler door of craft singles, mix a six for $9.99.
The guy at the register was nice enough, they seemed more transfixed on the pro-wrestling matches playing on TV. Not a destination, more of a convenient stop for locals.
★
1,872 characters
More User Reviews:
5
/5
rDev
+31.2%
vibe: 5 | quality: 5 | service: 5 | selection: 5
I like this place they have a good selection and decent prices.
63 characters


3.75
/5
rDev
-1.6%
The beer selection here is pretty decent especially since they started carrying Pipeworks. Since it is only 5 minutes from my house I frequent this place a lot. My only gripes with it are that the build your own six pack selection is poor and expensive. Also when they do get special release beers they mark them up a crazy amount (Darkness '14: Binnys=$23; Cardinal=$40).
★
372 characters
3.86
/5
rDev
+1.3%
vibe: 4 | quality: 4 | service: 3.5 | selection: 4
Liquor Depot has moved into a much larger location, twice the size, right next door to their old location. The atmosphere is that of your typical liquor store. Bags of chips and snack food when entering behind which lay row after row of wine, booze and beer. The beer is off to the back of the store with one long, 30-35', warm aisle facing the cooler aisle of same length that's all beer but a couple doors. There's even a little area off to the left past the counter with what seems to be new seasonals and special releases all thrown together.
The selection for the area is excellent. Joliet seems to be a beer desert and Liquor Depot seems to be the oasis. Breweries from coast to coast are represented with standard releases, seasonals, and special releases. The selection is large but seems to get bogged down with some standards that I can't imagine sell very well. It seems there's not a lot of thought to what's put on the shelves rather the whole catalog is purchased. With that being the case I'm afraid certain beer sits on the shelf longer than intended. The service seems to be confined to the front counter.
If you're nearby Liquor Depot is a good spot to check in for some new releases and make sure to look everything over because sometimes you'll find a forgotten gem on the shelves. Also, keep an eye on dates if at all possible because like I said, some things do tend to get passed over.
★
1,410 characters

4
/5
rDev
+5%
vibe: 4 | quality: 4 | service: 4 | selection: 4
I was pleasantly surprised at the selection. I came into the store with low expectations, and I ended up finding some decent beers.
There was almost an entire wall devoted to craft beers. Most of the local breweries were represented. There were no real amazing finds at first glance, but I did pick up a few aged Great Divide beers.
The setup was decent, although there didn't seem to be much rhyme or reason to where each brewery's beers were located.
Best of all, while I was checking out, the owner pointed out their last bottle of parabola behind the counter. Excellent find.
★
584 characters

3.3
/5
rDev
-13.4%
vibe: 3 | quality: 3.5 | service: 3 | selection: 3.5
This is an unassuming liquor store with a cooler wall of beer and a long open shelf of beer running the length of the store. I was hoping to find some seasonals that have been pick over from Chicago or maybe some downstate beers.
It was a nice selection in the "I need a decent 6-pack for the weekend" way but nothing to exciting. They did have some of last years Sam Adam's longshot 6-packs and some other beers that looked like they have sat for a while but they did have some nice current seasonals from big name breweries aswell.
When checking out the clerk put my six-pack and 2 bombers in one single paper bag on the counter and then didn't touch it after taking my money. I repacked it in the car but was a bit stunned at the packing job.
If you are driving by it is worth a stop in but I wouldn't make a special trip.
★
830 characters
3.09
/5
rDev
-18.9%
vibe: 3.5 | quality: 3.5 | service: 2 | selection: 3.5
For the Joliet area, this store has much more to offer. Basically, beer dominates the back half of the store. About a 1/4 of that area is dedicated to macro brews. The back wall is made up of a large refrigerated section. They also have a mix-n-match area. Something that is not easy to find in this area.
Each time I have had a conversation about beer with store employees they seem to know little.
On the upside, it is not too hard to find lots of Founders, Bells, and Three Floyds beers. Three Floyds is hard to come by in the larger chain stores these days. I have also had good luck tracking down some of the "rarer" Goose Island offerings here.
★
652 characters
4.35
/5
rDev
+14.2%
vibe: 3.5 | quality: 4 | service: 4.5 | selection: 5
I have been going to this store since they were at there smaller location right next store. I used to stop in and buy some bells. They didnt really have that great a selection but then they moved and they really stepped up. They have pretty decent prices. I managed to buy a 5 liter of hop slam from them and it was about 12 dollars cheaper then binnys which was a great deal. I used to be irritated by there lack of knowledge on the beers they sold but they seem to have been studying up on it. They are pretty knowledgeable. Theres a young man there with glasses who I see constantly in that aisles helping customers out with the specialty beer. Overall its a good store with a great selection and the best thing is they order what you want and take requests.
★
761 characters
4.15
/5
rDev
+8.9%
Cardinal Wine & Spirits has been around for a few years and I have never stopped in. More because I just wasn't into craft beers (yet)...more of a Scotch person at the time. Don't get me wrong I do still enjoy a nice Scotch from time-to-time.
Well, about 2 months ago I stopped in to see what kind of selection of Craft brews I could find here. I was hoping to fins a place close to my house rather than always driving to Plainfield or Bolingbrook to hit up the nearest Binny's. Well, I was in luck! Cardinal had a very good selection of brews! They have Goose Island, Founders, Dark Horse, Sierra Nevada, Dogfish Head, Two Brothers, Bells and many more!
And the best part about this place is that it does not seem that the beers fly off the shelves like they do at Binny's. It gives me a few days to get there and get my share. Don't get me wrong I am not saying these beers sit for months and months but at Cardinal you have at least a week to get in and get your share. Another reason why I love this place is because I was able to get Bourbon County Vanilla, Bourbon County Rare, and the 3 Sisters (Lolita, Juliet, & Madame Rose). Those 3 are hard to find!! Most Binny's did not get any.
Anyway, the place is clean and bright. The service is fine. I would not say they are real knowledgable but I don't care as long as I can get the beers that I know I like and are good. Sometimes, at Binny's, you can have too many choices.
If in the area stop in and you might get lucky and score a nice prize beer!
★
1,510 characters

3.6
/5
rDev
-5.5%
vibe: 3 | quality: 4 | service: 3 | selection: 4
In the vast beer wasteland that is the Joliet area, this Cardinal is decent. They don't get a ton of limited or seasonal releases, but they do get some. They carry the whole line up from beers like Founders, Bells, Three Floyds, etc.
A large section of cooler space is filled with craft beer, but there are BMC, macro-imports, and alternatives mixed in as well. The IPAs seem like they have been sitting a while.
This is a decent place to hit up if you're in the area, but not something to go out of your for. Don't expect the employees to be able to answer any beer questions. They don't know much, and don't seem to care to. I heard an employee tell a customer that Two Hearted Ale was so named because it is "good for your heart."
★
735 characters

4.2
/5
rDev
+10.2%
Since cardinal has moved its location about 400 feet to the west of there old location I would say there selection has gotten alot better. There new building is about 6 times the size of there old one. I would compare it to be alittle smaller than a Binny's. They carry alot of craft beers and have a good amout of craft beers in there coolers. I also like that they let you make your own 6 pack with the mix and match beer section that is located in the cooler. Everytime I have been here there is always someone dusting bottles and stocking the shelves. I use to live close to this one but now I live closer to there little brother store located in shorewood. You can find the same quality at that loation as well.
★
716 characters

4.05
/5
rDev
+6.3%
Visited on 1/29/2009.
I stopped in this place around 4:00pm on a Thursday and pretty much had the place to myself. Parking was plentiful and right in front of the store.
The beer area is in the back and consists of one row of shelving for warm beer, with a row of coolers opposite that contain single bottles, six packs, and a few 750s. There was also some stacks of warm cases on the floor, sort of down the middle of all this. The selection was not terribly large, but almost everything they had was excellent. Lots of domestic craft beers from Bell's, FFF, Founders, Goose Island, Anchor, Sierra Nevada, etc. as well as imports such as Sam Smith's, Fuller's, Unibroue, and a few German and Belgian offerings.
Prices were pretty much average and completely in line with what I expect in the area. Staff were neither helpful or hurtful. They were there is needed though.
All in all a decent place in an area nearly devoid of decent places.
★
944 characters
Cardinal Liquor Depot in Joliet, IL
88
out of
100
based on
11
ratings.