Dismiss Notice
Dismiss Notice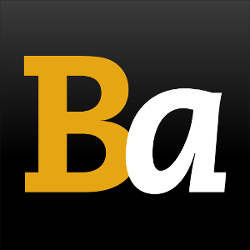 Join Our Email List →
And we'll send you the latest updates and offers from BeerAdvocate, because knowing is half the battle.
Dismiss Notice
3 Fields Harvest Ale
- Garrison Brewing Company

Educational use only; do not reuse.

Brewed by:
Garrison Brewing Company
Nova Scotia, Canada

Style | ABV
American Pale Ale (APA) | 6.40% ABV

Availability: Fall

Notes & Commercial Description:
Beer added by: PEIBeerGuy on 10-06-2010

Over 100kg of Nova Scotia "wet" hops were picked, shipped & added to the kettle in a 24 hour period for this special once a year brew! Thanks to Meander River Farm, Wysmykal Farm, Fiddlehop Farm & Ross Farm Museum.

39 IBU
Reviews: 11 | Hads: 23
3.18
/5
rDev
-14.1%
look: 4 | smell: 3.5 | taste: 3 | feel: 3 | overall: 3
A: light copper/orange in colour. Pours a 1/2 inch head that then settles to a thin film on top. Beer has a slight haze to it.
S: Honey, toasted malt, hint of alcohol in the background, citrus hops. After swirling a few times to release more aroma, there is a hint of syrup, almost caramel but leaning on sugar.
T: Caramel, toasted malt, some citrus and pine flavours. There is some residual grass flavours in the back that compete with the sweetness.
M: Unbalanced when it comes to flavour hops. A bit too much sweetness coming trough. A bit thin, carbonation is great for the style. Bitterness is good and leaves this great feeling in the mouth. Finishes sweet.
O: Not the greatest APA but I think lots has to do with it being wet hopped. Personally I love that Garrison makes a beer using local products like the hops in this beer, but I think they could make a better beer if it was not wet hopped. Compared to other wet hop beers I've had, I'd have to say it's average.
★
978 characters

3.55
/5
rDev
-4.1%
look: 3.5 | smell: 3.5 | taste: 3.5 | feel: 4 | overall: 3.5
A: No real head to speak of on a hazy golden amber body, some lacing.
S: subtle but very sweet and fruity, almost like smelling a pack of sweettarts or smarties.
T: Again both very sugary and fruity with hints of syrups, caramel and some bready malts. Not overly hoppt but the hops that are there provide earthy and citrus notes.
M: medium body and moderate carbonation.
Overall: Not as hoppy as I would want from a wet hop beer but still drinkable and a nice on to try.
★
475 characters

3.53
/5
rDev
-4.6%
look: 4 | smell: 3.5 | taste: 3.5 | feel: 3.5 | overall: 3.5
A - Pours with one finger of off white foam on top of a slightly hazy, copper body.
S - Grainy caramel and some lightly spicy hops.
T - Toasted grain up front with some lightly fruity yeast. Light floral hops in the middle and a finish of bready malt and moderate, balancing hop character.
M - Medium body, moderately high carbonation, and a balanced finish.
D - Not a hop bomb, by any means, but a balanced and drinkable beer. I don't, honestly know if this is old or not, it isn't as hoppy as I might have expected from a wet hop beer, but the flavor is not that of old hops so I am assuming this is what it is intended to be.
★
632 characters

3.5
/5
rDev
-5.4%
look: 3.5 | smell: 3.5 | taste: 3.5 | feel: 3.5 | overall: 3.5
Picked several bottles up at the brewery on 11/11/11 and now enjoying the last one... Given the brilliance of Garrison's IIPA and black IPA, have found this 6.4% ABV pale ale a bit of a disappointment from a hop flavour perspective - but expectations were perhaps unfairly high and this is still a well made beer.
Bright orange coloured amber with decent head and carbonation levels. Aroma of caramelized malts with green and grassy notes. The taste is more robust than the aroma and ends with a decent citrus finish, but it is malt-forward in the body with many vegetative flavours.
An excellent concept...
★
609 characters
4.13
/5
rDev
+11.6%
look: 5 | smell: 4.5 | taste: 4 | feel: 3.5 | overall: 4
500ml bottle poured into a white wine glass · fridge temp · Harvest season, 2011
Appearance: Pours a golden orange color with an aggressive 3", slightly yellow head. Great retention and tons of lacing. Perfect so far!
Smell: Lemon/lime zest, pez, spring flowers, and lots of other floral aromas. Not much malt, but who cares, it's a wet hopped APA.
Taste: Much more malt taste. The bitterness is apparent and more on the herbal side than the aroma would have me believe. It's still a bright tasting beer with a nice, lingering bitterness.
Mouthfeel: Chalky, sort of dry, bitter, herbal, and even a bit spicy as it warms. Some alcohol burn.
Overall: A nice wet hopped ale that I wouldn't kick out of bed. I might even go back for more.
★
741 characters

3.7
/5
rDev 0%
look: 4 | smell: 4 | taste: 3.5 | feel: 4 | overall: 3.5
Bottle from cjbmcdon, 500ml into a tulip.
Fairly bright, yet hazy golden orange. Fluffy bright white head, some sticky lace. Nose has some hops, a bit earthier and grassier, with some citrus notes. Hint of grapefruit. Some bread and earthy malt qualities. Taste is citrusy and grassy, more of the subtle earthy and bready notes of the nose; decent but I'm not a big fan of the hop profile. Moderate bitterness in the finish, medium weight to the body. A pretty good beer, I'm just not sure the hop flavours/aroma are right up my alley.
★
536 characters

3.7
/5
rDev 0%
look: 4 | smell: 4 | taste: 4 | feel: 3 | overall: 3
From the new batch of 3 fields. The recipe and changed and there is hopes from 4 fields this time.
A: Clear golden-copper body with three fingers of white fluffy head. Retention is good and it leaves splotchy lacing.
S: Lot of floral and earthy hops, some nice malt to it too. There is a touch of fruitiness, but not as much as I was hopping.
T: Load of hops. Hard to pick out specific notes, but it's a cluster of some citrus, earth and pine hops. Little malt character comes through.
M: Light bodied with medium carbonation. Foamy texture and a chewy bitter after taste. No alcohol is felt.
O: I was expecting this to be more fruity, much like it was last year and less bitter. It's a good IPA, but last years batch I felt was unique, where this is typical over hopped IPA.
★
782 characters
3
/5
rDev
-18.9%
look: 3 | smell: 3 | taste: 3 | feel: 3 | overall: 3
I picked up a few bottles of these when they were originally released. Many of the local brewers did a wet hop ale this year, so it was interesting to try them all.
Poured a light amber color with maybe a finger of head. Head quickly evaporates, leaving very little lacing.
Scent consists of some light caramel and some leafy/grassy tones.
Taste is much like the nose. Leafy/grassy flavor is a bit stronger, and the caramel is what I expected. There is a buttery quality as well, that I find not enjoyable. Despite a 'ridiculous amount of "wet" hops' there isn't a lot of hop character here.
I am personally not a fan of grassy beers or beers that remind me of wet leaves after a rain. The flavor did get a bit better as it warmed up, and after it has aged for a bit, but not a whole lot. I heard that this was awesome on tap, but the bottles I tried were just average.
★
873 characters
3.88
/5
rDev
+4.9%
look: 4 | smell: 3.5 | taste: 4 | feel: 4 | overall: 4
500ml bottle poured into pint glass oct5 2010
A clear golden copper with a dense two finger tan head that had great retention but only left a couple patches of lace
S lots of caramel some mild earthy hops with a mild cooked veggie smell
T mellow earthy hops with lots of butterscotch on top of what I smell
M rather silky and a little thicker then I expected from the color
D not quite the hop bomb I was expecting but pretty mellow and easy enough to drink for 6.4
I did enjoy this beer and I thought it was pretty good but for some reason I was expecting a little more after trying their Imperial IPA.
★
609 characters

4
/5
rDev
+8.1%
look: 4 | smell: 4 | taste: 4 | feel: 4 | overall: 4
Thanks to my father for sharing this beer.
The beer pours a yellow color with a white head. The aroma is very fresh smelling. I get a lot of grassy hops, as well as some pine notes. You can definitely tell the beer was wet hopped. The flavor is grassy hops with some bready malt. Low bitterness level. Medium mouthfeel and medium carbonation. A very nice beer. I am glad I got to try this fresh.
★
397 characters

4.07
/5
rDev
+10%
look: 4 | smell: 4.5 | taste: 4 | feel: 3.5 | overall: 4
The beer itself is a very clear, bright amber with a reddish tint. There is some sediment in the bottom. The head is small, and fast-dropping, and leaves only sparse lacing. One thing I really appreciated on this one as well, is Garrison's new (at least as far as I know) bottle. As you can see, it's got their logo raised in the glass. Classy.
The smell is good, and distinct. It doesn't have the same combination of many of the pale ales, IPA's, and hop-heavy beers out there now. It has a bit of that resin/sap smell, but the fruit that comes through, I think, is green grapes and apricot (their site says lemon, orange peel, pineapple and lychee).
The taste isn't as strong as the smell. It's understated. Some of what's in the smell is there, but I get more of that orange peel flavour along with it. Any hint of malt is pretty light.
The feel is a bit bitter, but the bitterness fades pretty quickly, which is interesting. It registers more as a taste than feel. I could see some people saying it's a little watery.
Overall, this is a very drinkable beer, as it's not too bitter & is refreshing. Perhaps not as refreshing as some similar brews, but quite good, really.
★
1,186 characters
3 Fields Harvest Ale from Garrison Brewing Company
84
out of
100
based on
11
ratings.