Dismiss Notice
Get 12 monthly issues of BeerAdvocate magazine and save $5 when you select "auto-renew."

Subscribe now →
Dismiss Notice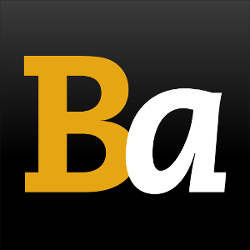 Join our email list →

And we'll send you the latest updates and offers from BeerAdvocate, because knowing is half the battle.
Super Nova Summer Common Beer
- Empyrean Brewing Company

Educational use only; do not reuse.

Brewed by:
Empyrean Brewing Company
Nebraska, United States | website

Style | ABV
California Common / Steam Beer | 6.00% ABV

Availability: Summer

Notes & Commercial Description:
Beer added by: bditty187 on 05-04-2003



This beer is retired; no longer brewed.



Nothing common here, just great beer! "Commonly" consumed in California's early gold rush days when those old wood kegs would literally burst from the pressure of the beer, leading to the nickname Steam Beer. Super Nova is ruby-gold, with a refreshingly smooth sweetness that's complimented by an All-American crisp hop finish.

30 IBU
Reviews: 11 | Hads: 14
Reviews by NStLincoln:

3.5
/5
rDev
-11.6%
look: 3.5 | smell: 3.5 | taste: 3.5 | feel: 3.5 | overall: 3.5
Empyrean's first seasonal offering out of a bottle. It's their summer brew and the people of Lincoln are pumped to try it.
Pours a light coppery color, almost totally clear. The head is white and foamy and dissipates quickly.
The nose has sweet malt, creamed corn, and melted caramel notes. Also, and this is going to sound weird, but some diced carrot, at least the sweetness of a carrot.
Reminds me a lot of Michelob Amber Bock with a more bitter interesting finish. Malty sweetness is the star of the show here. Caramel and corn rule the front end, but the beer transitions quickly to a bitter finish. Definitely the hoppiest beer from Empyrean. The hops here is used more for bittering than flavor.
★
708 characters
More User Reviews:
3.79
/5
rDev
-4.3%
look: 4 | smell: 2.5 | taste: 4 | feel: 4.5 | overall: 4.5
This is fast becoming one of my favorite hot weather beers.
Served in a 23oz pilsner glass at Lazlo's. Golden bronze color topped with a fluffy white head. Somewhat like a farmers tan. The head disappates quickly leaving no lace behind. There is little distinguishable in the nose. The taste is malty, fruity with citrus and some grasses. A nice hop balance. The first big drink chases away the late afternoon heat and sets up my pallete for dinner.
I paired this with a hickory smoked swordfish sandwich and fries. The beer took care of everything going on the plate the smoke, saltiness, even the dill tarter. A great match up.
I only wish I didn't have to drive to Lincoln to get a growler of it.
★
703 characters
4.13
/5
rDev
+4.3%
look: 4 | smell: 3.5 | taste: 4.5 | feel: 3.5 | overall: 4.5
Poured from a 12 oz. bottle into a pint glass.
A - pours a translucent amber/gold. Appears to be moderately carbonated. Yields an impressive head with an aggressive pour. Head doesn't stick around too long though but does leaves about a half finger width of foam on top. Nice lacing on the glass as well.
S - nothing overly strong on the nose - malt and biscuity overtones, maybe a little bit of hops, but not much.
T - very nice - malt sweetness and biscuits balanced with just the right amount of hop bitterness. Not really any floral hops that I can detect, but just enough bitterness to balance the moderate sweetness here, and then a nice little punch of hops on the backend. Wow. Delicious.
M - medium bodied, not overly carbonated. Nothing amazing here, but solid.
O - overall, an eminently drinkable, delicious beer. I had this on top at Lazlo's and was hoping I remembered it correctly. The bottles are just as good. Kudos Empyrean for bottling this - keep bottling those seasonals and I'll keep buying them, promise.
★
1,036 characters

3.9
/5
rDev
-1.5%
look: 3.5 | smell: 3.5 | taste: 4 | feel: 3.5 | overall: 4.5
Coppery-bronze hue, translucent, the head was white, small, it faded quickly, no lace. Served too cold to maximize the nose… eventually a pleasantly crisp hoppiness and a hint of malt emerged, a note of apple too. Excellent palate, refreshing, flavorful, crisply hoppy, malty and fruity goodness mingles well. Pleasant finish, crisp and hoppy, mildly bitter. Medium body, minor carbonation with an above-average mouthfeel. All in all this is a very good beer, nicely hopped, appetizing, and oh so drinkable! This would be a knockout for a summertime cookout… try one.
★
569 characters
5
/5
rDev
+26.3%
look: 5 | smell: 5 | taste: 5 | feel: 5 | overall: 5
This is an awesome brew!
I have gone through 2 kegs.
I wait each year so I can get a keg or 2 for my home system. I only wish that they have this as a regular tap instead of seasonal.
Great flavor!
Great taste!
Will look forward to next years batch.
Thanks Empyrean!!!
★
268 characters

4.38
/5
rDev
+10.6%
look: 4.5 | smell: 4 | taste: 4.5 | feel: 4.5 | overall: 4.5
Hand pumped from a wooden cask...
Appearance: Pours a clouded white / gold body that slowly settles to a fairly translucent golden haze. When the body settles it leaves a minor foamy head. Lacing is basically white walling the glass.
Smell: A not so potent malt base is felt here with some miniscule hop introduction.
Taste: This brew has such a nice malt base to it that when the citrus comes into play it just settles so deliciously mellow and explosive.
Mouthfeel: This brew has a medium body with essentially no carbonation. Creamy and smooth is the way this one goes down.
Overall: A delicious beer for a summer seasonal. My first Empyrean beer and I will surely be trying more in the near future.
★
708 characters
3.68
/5
rDev
-7.1%
look: 3.5 | smell: 3 | taste: 4 | feel: 3.5 | overall: 4
Sewrved up in a mug by bartender at OC in Omaha. Looks coppery amber in the mug with an ice white head that stick faintly to the mug. Smell is non existant snuffed out by the background but faint at best....slightly hopped, with some bolder malt tones...dark fruits. The taste is...very decent. A nice hop front with some cherry/strawberry notes in the middle and a decent balanced hop finish, the flavor was a bit extract driven but still decent. The mouthfeel is nice and full, could have used a bit more kick from the CO2...not the beers fault but still present. Overall a very drinkable brew.
★
596 characters

4.03
/5
rDev
+1.8%
look: 4 | smell: 3.5 | taste: 4.5 | feel: 3.5 | overall: 4
Appearance: Golden with minimal maybe half finger head, but plenty of nice lacing until finished.
Smell: Sweet herbal smell
Taste: sweet herbal, nice hops, goes down so easy with really refreshing end note.
Mouthfeel: a little thicker than expected, but pleasantly so.
Overall: I'm not saying the hoppiness is anywhere near your standard pale ale or anything that bitter, but for a summer ale this is a great alternative to less hoppy wheat beers and lagers for a hot summer day. I can down a 6 pack with ease.
★
514 characters
4.2
/5
rDev
+6.1%
look: 4 | smell: 4 | taste: 4.5 | feel: 4 | overall: 4
12 oz Bottle poured into a warm glass
Sell by date 10//10/11
Very Fresh
A: Light orange/yellow
S: It has a nice citrus aroma
T: Very smooth, a nice amount of a dry bitter hop with smooth finish
M: Light to Medium body. Perfect for a nice warm summer day.
D: I've had a number of these now and it is very good. One of the best summer seasonal beers I have had
★
364 characters
3.42
/5
rDev
-13.6%
look: 3.5 | smell: 4 | taste: 3 | feel: 3.5 | overall: 3.5
App- A very nice golden and cloudy body that has a half finger of dense creamy head that is representative of a steam beer. It dies really fast however, and has no lace.
Smell- There is wheat and caramel malt here, as well as general bittering hops. There is also a distinct straw like smell to this beer.
Taste- It is a creamy wheat build that follows all the way through the drink. There is a bit of grassy hop in the finish as well, but not really doing anything for the drink. The caramel malt is here, but it is in mid drink and doesn't stick around. Is it a good mix of flavors? Sure, but it is bordering on being boring and bland.
Mouth feel- It is an easy and creamy drink. This is diminished however by the bubbles. They aren't really out of place, but I don't really think it is the right move either. The fizziness gets in the way more than anything else.
Overall- Summer wheats aren't something I particularly enjoy. I will give Empyrean credit though because it is a well crafted beer, and hey, if you're looking for a decent summer wheat, this one would work fine.
★
1,096 characters
4.05
/5
rDev
+2.3%
look: 3.5 | smell: 3.5 | taste: 4.5 | feel: 4 | overall: 4
Appearance - Dark gold in color, a little cloudy, carbonation is light to medium - just about right.
Smell - Fine. I guess I don't expect much smell out of this style. Mild biscuit malt smell. Neutral hop notes detected.
Taste - Very nice Cal Common. Great hop / malt balance. Very smooth, substantial taste. I could drink a couple of these in a row.
Mouthfeel - light carbonation, bitterness restrained and appropriate. Good.
Overall - I'm not always an Empyrean fan, but this one is a well made beer. Great balance of malts and hops makes this a great session beer. I will definitely buy this one again.
★
609 characters
Super Nova Summer Common Beer from Empyrean Brewing Company
86
out of
100
based on
11
ratings.