Dismiss Notice
Dismiss Notice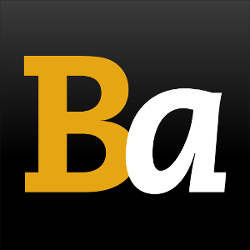 Join Our Email List →
And we'll send you the latest updates and offers from BeerAdvocate, because knowing is half the battle.
Dismiss Notice
Hopothesis A.
- Freetail Brewing Company
| | |
| --- | --- |
| Educational use only; do not reuse. | |
Reviews: 9 | Hads: 14
Reviews by mhenson42:

More User Reviews:

4.32
/5
rDev
+4.1%
look: 4 | smell: 4.5 | taste: 4.5 | feel: 4 | overall: 4
Bottle courtesy of thirdeye11.
Pours orange with a white head. The aroma is very hoppy with lots of pine. This is what a DIPA is supposed to smell like. Great pine flavor in the beer with a medium amount of hop bitterness. Medium carbonation and very drinkable. Big time DIPA here.
★
282 characters

4.25
/5
rDev
+2.4%
look: 4 | smell: 4 | taste: 4.5 | feel: 4.5 | overall: 4
Huge thanks to pwsoldier for this!!
Pours a cloudy orange with a high-tide foamy white head that recedes into a thin rim.
A cavalcade of hops on the nose! Citrus, floral with a little bit of heat. Hell with smelling... let's get to the drinking!
Even more floral hops on the taste buds! Orange rind, lemon, grapefruit, kiwi and maybe some apple skins? There's hints of a malty backbone, but this is a hop monster through and though!
A crisp and full body on this 3IPA! Just a pleasure to sip and sip and sip. This gets a 4 on drinkability because of the high ABV. And there are times the booze comes about, but all in all, it's not that big of a detractor. Excellent brew from our friends in the Lone Star.
★
710 characters

4.49
/5
rDev
+8.2%
look: 4 | smell: 5 | taste: 4.5 | feel: 4.5 | overall: 4
Had on tap during Dia de los Muertos weekend. The newsletter has been warning that using so much hops in a beer would result in the universe collapsing upon itself, glad it hasn't.
Look - Hazy orange/copper with a foamy white head that disappated but left a little evidence of its former self. Small amount of lacing.
Smell - Hop heaven. Lots of citrus (I know this beer is dry hopped, and Freetail has used healthy amounts of Simcoe in the past, I suspect that is the case here) with some floral hop notes as well. A little bit of spice but bready malt character with suprisingly not too much alcohol aroma.
Taste - Shockingly, hop spiceness stood out to me the most in terms of the hop character of ths beer. Only shocking because of how the citrus notes dominated the aroma. This makes for a very complex hop character as my senses battle each other for superiority. Caramel maltiness and alcohol warmth are plainly evident, with the former balancing out the heavy amout of hops well. If anything, maybe this beer is TOO balanced (I'm a little shocked I just said that) - for something with this much hops, I was hoping they would dominate a slight be more.
Mouthfeel - Full-bodied and well rounded. I'm not sure if this fits more into DIPA or Barley Wine. Freetail is just calling it "Experimental Ale". Maybe American Stong Ale is a better category for it. The mouthfeel is definitely more barleywine-ish though.
Drinkability - a slight knock here because I'm not sure I could drink more than one. I would definitely order again, but not in the same sitting. I know they are releasing bottles for their anniversary party, but I'm not sure if these will be bombers. If they are... that might be too much.
Overall, a very interesting and complex brew. Another job well done by the folks at Freetail.
★
1,808 characters
4.4
/5
rDev
+6%
look: 4.5 | smell: 4.5 | taste: 4.5 | feel: 4.5 | overall: 4
Poured out of a hand-capped bottle purchased at the brewery into a tulip pint glass.
A: Not a lot of head but a lot of movement in the deep orange. A really beautiful, hazy orange.
S: Huge piney hops smell up front with citrus, fades to malty goodness.
T: Not much different than the smell, pitch perfect.
M: Not as sticky as some of these can be. Very dry, of course.
D: About as drinkable as this style can get. All too drinkable for 12.4% ABV
I'm not a big hop head, but this one was exceptionally well balanced. It could easily be very overpowering if the sweetness of the malt didn't give it a solid foundation.
Update: 2/17/10: Picked up a bottle at the brewery this past weekend. Hops had really faded, the sweetness was really intense was like a totally different beer. The alcohol seemed more pronounced too without the hop bite. Reminded me of a barleywine.
★
875 characters

4.35
/5
rDev
+4.8%
look: 4.5 | smell: 4.5 | taste: 4.5 | feel: 4 | overall: 4
A: Pours a slightly hazy copper/orange color. A large and dense white head forms with good retention. Lots of sticky lace is left.
S: A huge juicy hop aroma up front. Though it is never overly bitter just for bitter sake. Juicy citrus, grapefruit, and pineapple. A substantial caramel and toffee sweetness balances everything out perfectly.
T: Follows the nose. A huge hop flavor. Juicy citrus, grapefruit flavors. I love the pineapple. Lots of malty sweetness for balance.
M/D: A medium body that is syrupy. Very dry and smooth. Some alcohol, but very easy to sip on.
A great DIPA. A monster of a beer for sure, though if more breweries made DIPA's like this, and not just bitter hops, I would drink them all the time. Tons of hops, but not overdone. A big beer for the ages. Excellent.
★
788 characters
3.81
/5
rDev
-8.2%
look: 4.5 | smell: 3.5 | taste: 4 | feel: 4 | overall: 3.5
A: Pours a deep hazy copper that "looks" very heavy. Full finger of dense head that leaves an equally dense residual.
S: Malty sweetness, citrus and hops.
T: Citrusy hops > mellow malt > hop wallop. Kind of an odd spicy character in between and in the after taste.
M: Feels like it "looks". Thicky, heavy full body.
D: Drinkability is decent - in fact above average with that ABV.
★
390 characters
4
/5
rDev
-3.6%
look: 4 | smell: 4 | taste: 4 | feel: 4 | overall: 4

3.5
/5
rDev
-15.7%
look: 3.5 | smell: 3.5 | taste: 3.5 | feel: 3.5 | overall: 3.5



4.08
/5
rDev
-1.7%
look: 4.5 | smell: 4 | taste: 4.5 | feel: 3.5 | overall: 3.5
12oz bottle received in a trade with pwsoldier thanks!
Appearance: Pours a red mahogany with yellow amber folds. The crown is 2 fingers, buttery but still white, frothy, with good retentin and lace.
Smell: Earthy malt, grassy and herbal hops, loads of pine, and some sweet toffee.
Taste: Good amount of fruitiness to the malt in the front, with a giant bitter hop wave, then some buttery toffee like malt and a slightly fruity note before a bitter hop finish. A touch of warmth but no major alcohol presence.
Mouthfeel: a touch syrupy but not thick.
Drinkability: At 12.40% its definitely a sipper but the alcohol presence is well hidden and the malt profile adds some complexity to keep it interesting.
★
708 characters

4.17
/5
rDev
+0.5%
look: 4 | smell: 4.5 | taste: 4 | feel: 4.5 | overall: 4
A - Pours cloudy and fairly dark copper. Head is modest and gradually fades into a thin layer of foam. Lacing is fairly light.
S - Lots of citrus hop aromas in the nose, especially grapefruit. There's also a significant amount of malt sweetness and alcohol. The earthy hop notes that have become a major defining characteristic of Freetail IPAs are present, but pretty subtle.
T - Starts off fairly sweet, quickly giving way to citrus hop notes. Some earthy bitterness is present as well. Alcohol is fairly conspicuous throughout. For a beer that's supposed to be 125+ IBUs, this one is very well-balanced. A noticeable sweetness lingers throughout, but doesn't undermine the hops. A small amount of hop bitterness carries into the aftertaste.
M - Full-bodied with a clean finish. Carbonation keeps the aggressive flavor profile from being too much to handle.
D - This is a very good DIPA. It's not as much of a hop-bomb as I was expecting, but it's still got plenty of bite to satisfy the average hophead's appetite. That said, the strength of it would make it difficult to drink more than one or possibly two.
★
1,115 characters
4.08
/5
rDev
-1.7%
look: 4.5 | smell: 4 | taste: 4 | feel: 4.5 | overall: 4
A bottle picked up from the 1yr anniversary.
A - Pours a hazy ruby orange color with a single finger of white head, then recedes to a web with minimal lacing.
S - Earthy and pine hops, lots of malt, and toffee with the alcohol well hidden behind the sharp hop nose.
T - More of the smell. It starts with a sharp citrus which rolls in to the large toffee malt heart and finishes with a lasting hop bitterness.
M/D - A think beer but not quite syrupy. Drinkability is outstanding for being 12.4%. I remember getting it on draft and never realizing the abv until I bought some bottles to go. I guessed it at 9, ha!
★
616 characters
Hopothesis A. from Freetail Brewing Company
-
out of
100
based on
9
ratings.