Dismiss Notice
Get 12 monthly issues of BeerAdvocate magazine and save $5 when you select "auto-renew."

Subscribe now →
Dismiss Notice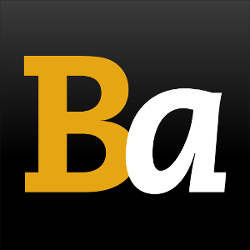 Join our email list →

And we'll send you the latest updates and offers from BeerAdvocate, because knowing is half the battle.
Son Of The Morning
- Driftwood Brewery

Educational use only; do not reuse.

Brewed by:
Driftwood Brewery
British Columbia, Canada | website

Style | ABV
Belgian Strong Pale Ale | 10.00% ABV

Availability: Limited (brewed once)

Notes & Commercial Description:
Beer added by: BashOnABike on 03-25-2012



This beer is retired; no longer brewed.



Inspired by the traditional strong golden ales of Belgium. The lure of this distinct style lies in the benign & golden appearance when poured into the glass. The enticing profile of sweet malt and spice leaves the palate entranced and forgetting the 10% alcohol that comes along with this devilishly delightful crafted ale!
Reviews: 11 | Hads: 23

3.53
/5
rDev
-8.5%
look: 4 | smell: 3.5 | taste: 3.5 | feel: 3.5 | overall: 3.5
22oz bottle, muled back from Victoria BC; split
appearance: served in my ale asylum chalice - clear straw-golden body, healthy white foam with light lace
smell: belgian yeast, white pepper, spice, booze
taste: sweet and boozy - a little hot for my taste. white pepper, corriander, spice, belgian yeast, clove, candy, sweet malt
mouthfeel: prickly carbonation, a bit boozy
overall: pretty average for driftwood
★
414 characters

3.53
/5
rDev
-8.5%
look: 4 | smell: 3.5 | taste: 3.5 | feel: 3.5 | overall: 3.5
Appearance. Pours a fairly clear yellow gold with almost two finger of white head.
Smell. Fruity belgian yeast and light spice, some booze.
Taste. Light grains, booze, belgian yeast and spice (corriander and cloves mostly).
Mouthfeel. Medium+ body with medium carbonation.
Overall. Decent strong belgian pale. Not on par with most of the Driftwood offerings, but I didn't hate it.
★
384 characters

3.75
/5
rDev
-2.8%
look: 4 | smell: 4 | taste: 3.5 | feel: 3.5 | overall: 4
Driftwoods "Son of the Morning" @ 10.0% served cold into a chalice
A-pours a clear gold with a nice white head that quickly dissapates leaving minimal lacing
S-big Belgian yeast/malt , spicey pepper and coriander
T-a sweet candy to start followed by some bitterness and a warm boozy finish
MF-syrupy smooth , feeling the warmth as it goes down my palate
Ov-drinkable yes , one is plenty , you will feel it tommorrow
cheers LampertLand
★
440 characters

3.73
/5
rDev
-3.4%
look: 4.5 | smell: 4 | taste: 3.5 | feel: 4 | overall: 3.5
Driftwood Son of the Morning pours a bright deep gold with a fluffy head. The aroma is sweet and fruity with tons of esters and a bit of coriander. Lots of sweet fruity malt with an almost overwhelming vegital coriander flavor. Some nice phenolics yeast flavor in the finish but overall I think the coriander is a bit overpowering.
★
331 characters
3.95
/5
rDev
+2.3%
look: 4.5 | smell: 4.5 | taste: 3.5 | feel: 4 | overall: 4
650ml bomber poured into tulip 16/4/12
A clear golden yellow with about as many tiny bubbles as you can fit in a glass, just a dense thin bone white head but it retains well leaving not so much rings but continuous lace for two inches
Second pour off the bottle leaves me with a large soapy bone white head and lots of soapy spider web lace, strange how different it looks from the first pour, still great but would a slight temperature change make that much of a difference? I guess so
S peppery coriander and clove with a little bubblegum, yeasty goodness with just a little booze but for 10% its very well concealed, smells a little sweet but quite nice
T booze is more noticeable and the spice is a little over the top, not nearly as nice as the smell, everything I smell is still there but it seems to be overwhelmed by spicy booze
M pin prick bubbles work well and a slightly peppery fruity finish lingers for a while, just a little heat as it goes down
O It's a solid beer for sure but It may have been an error on my part not sitting on it for a while, the booze needs to mellow just a little and the spice will drop off with time.
Pretty solid stuff but perhaps some time to mellow out is necessary, and I can do that thanks to the bottles in the mail from EskimoDave and the one I just drank from Rutager who's been dropping extras on me like the USAF drops bombs on well.... not me (yet)
★
1,409 characters

4
/5
rDev
+3.6%
look: 4 | smell: 4 | taste: 4 | feel: 4 | overall: 4
Not the most complex of the style but the mouthfeel and the finish is on the money. It really has a shining golden colour and a nice yeastyn nose. Alcohol doesn;t show too much but this is big beer though easy drinking for the style. I liked it and hope to see a continued development of Belgian style beers in BC
★
313 characters

3.93
/5
rDev
+1.8%
look: 4 | smell: 3.5 | taste: 4 | feel: 4.5 | overall: 4
A: Pored with 1 finger of head which quickly dissipated with minimal lacing. Clear apricot in colour.
S: Yeasty bread scent, similar in style to Unibroue beers, together with caramelized burnt sugar and spices such as cloves, pepper and coriander. Noticeable malt scent.
T: Similar to the scent with maltiness up front and a slight bitter finish. Can definitely feel the warming of the alcohol.
M: Medium to high body, excellent syrupy mouthfeel which coats the tongue.
O: Fantastic mouthfeel almost like concentrated juice mix with a wonderful candy flavour. Is a very nice take on the style.
★
598 characters

4
/5
rDev
+3.6%
look: 4 | smell: 4 | taste: 4 | feel: 4 | overall: 4
A: 1/8" cream coloured head that dissipated quickly over copped coloured heavily carbonated liquid with excellent clarity.
S: Honey, citrus, grassy and floral hops.
T: Citrus, honey, grassy and earthy hops. A slight metallic taste is present as well.
M: Medium to thick viscosity and a medium to high amount of large carbonation. Some drying.
O: Somewhat bitter and strong, I expected something more subtle from driftwood.
★
426 characters

4
/5
rDev
+3.6%
look: 4 | smell: 4 | taste: 4 | feel: 4 | overall: 4
Poured from a 650 ml bottle into a snifter.
A: Amber-bronze with one finger of foamy white head, which dissipates quickly. Minor lacing.
S: Paradoxically full scent with light body, wafts nicely to the nose without being pungent. Belgian yeast, coriander, and apples.
T: Dry, spiced apple cider with a light dose of Belgian yeast flavour. Finishes sugary and a bit boozy.
M: Bold, astringent, and well-carbonated. Crisp and vivifying to some, but others may find it sharp and rough-edged.
D: Overall, this beer is quite good and worth trying. I had very high hopes for this brew so I was a bit disappointed but nonetheless, a fine beer.
★
642 characters
4.35
/5
rDev
+12.7%
look: 4 | smell: 4 | taste: 4.5 | feel: 4.5 | overall: 4.5
(From a tulip)
Appearance: Son of the Morning pours a beatiful bright gamboge ochre, with a one-finger head which quickly falls to a thin cap. I see very little lacing.
Smell: This reminds me of Unibroue's fabulous Don de Dieu, though the scent here is lighter. I'm getting a lot of nutmeg, with a coriander note and some mint, along with light red apple and perhaps green apple too.
Taste: The nutmeg is delightful, and the apples are more evident now as the finish tastes (and feels) like a cider. The alcohol is there but this beer is in no way boozy.
Mouthfeel: Fresh and lively with a beautiful carbonation.
Overall: This is not my go-to style of beer, but Son of the Morning is a big winner for me. After the superb Singularity, Driftwood scores again. Son of the Morning is a great drink, with well-balanced, satisfying flavours and an addicting dry finish.
★
869 characters
3.83
/5
rDev
-0.8%
look: 4 | smell: 3.5 | taste: 4 | feel: 3.5 | overall: 4
Poured from 650mL bottle into brandy snifter.
A: An orange, almost glowing gold. A small, white head, quick to dissipate with messy white lacing. Bubbles galore, a very pretty pour. Like liquid sunshine, almost...
S: Typical Belgian (that certain yeast/malt, spice) with apple juice, coriander, lots of spice.
T: Like the scent, but lots more cinnamon and nutmeg, phenols of cherry, some nuts. One doesn't feel the 10% at all, but then again it is pretty sugary. Not too much, though, and I would have no problem finishing another of these. A nice spice aftertaste, lingering 10+ seconds (perfect while doing dishes!).
M: Light and fluffy, very foamy on the tongue. Just the right amount of carbination. Definitely refreshing.
O: A very good offering from a brewery as un-Belgian as one can get. I now have faith in Coast breweries to produce adaquate Belgians! Nice and spicy, not too sweet, just right. Not a whole lot of character, but it's a start.
★
967 characters
Son Of The Morning from Driftwood Brewery
85
out of
100
based on
11
ratings.