Dismiss Notice
Dismiss Notice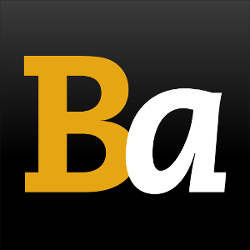 Join Our Email List →
And we'll send you the latest updates and offers from BeerAdvocate, because knowing is half the battle.
Dismiss Notice
Old Barrel Dweller
- Driftwood Brewery
| | |
| --- | --- |
| Educational use only; do not reuse. | |
Reviews: 10 | Hads: 30
3.98
/5
rDev
-5.7%
look: 4 | smell: 4 | taste: 4 | feel: 3.75 | overall: 4
Bottle: Poured a murky brown color ale with a large foamy head with ok retention and minimal lacing. Aroma of residual sugar notes is pretty dominant with some vanilla and bourbon notes also easily noticeable. Taste is a mix of sweet caramelized malt notes with some toffee, some oak, and bourbon and vanilla notes. Body is full with limited filtration and good carbonation with some light warming alcohol notes also perceptible. Quite the nightcap with a heavy dose of sugar and loads of barrel notes.
★
502 characters

4.26
/5
rDev
+0.9%
look: 3 | smell: 4.5 | taste: 4.5 | feel: 4 | overall: 4
Got this one from Rutager in a recent swap. This brewery has done nothing but impress the crap out of me. Cheers man!
From a bomber into a snifter
Vintage: 2012
Drunk right after a 2012 base beer
APPEARANCE: Pours a one finger, medium -thin looking, slightly fizzy, off-white head with lousy retention. Head quickly recedes to a splotchy wisp and ring. Clear burnt umber in color with medium levels of carbonation evident. A ring remains until the end but leaves no real lacing down the glass. Looks exactly the same as the base beer, both of which aren't as nice as the 2011 vintage a while back.
SMELL: Oak, vanilla and bourbon notes with toffee, caramel and light citrus hops on the nose. Bolder aromas with a nice mix of barrel over base beer. Really good.
TASTE: More boozy than the base beer for sure. Oak, bourbon and lots of caramel and toffee sweetness up front, moving into a boozy and spicy alcoholic finish. Big and lingering aftertaste of bourbon, spicy alcohol, toffee sweetness and hints of vanilla from the wood aging, as well as touches of bitter hops on the palate. Really nice.
PALATE: Medium body and medium levels of carbonation. A touch lighter than the base beer perhaps, but very creamy smooth, goes down smooth and finishes mouth-coating. Lots of spicy alcohol lingers on the palate.
OVERALL: Really nice stuff. Lots of good flavor and aroma while still being well balanced as well. The feel wasn't quite as good as it could have been and the look not as solid as the 2011 vintage, but this was top class. Definitely worth checking out if you get the chance, so thanks again for giving me the opportunity Rutager. Highly recommended. Cheers!
★
1,677 characters
4.38
/5
rDev
+3.8%
look: 4.25 | smell: 4.25 | taste: 4.5 | feel: 4.5 | overall: 4.25
***2012 Vintage***
Big thanks to FondueVoodoo for this one!
Poured from a 650ml. bottle.
Appearance: Pours a dark chestnut brown but looks blood red in the glass, nice sized head that looks a little whipped and spongy.
Smell: Sweet smelling bourbon, delicious aroma, like candy, rustic, leather, dark fruits.
Taste: Wow, rich flavor, bourbon is quite strong but never overpowering, reaches all parts of the palate, very good bourbon candy.
Mouthfeel: Texture is ultra smooth, melts in the mouth yet brash, strong bodied all the way.
Overall: This is a beast of a beer but tastes so good!
★
594 characters

4.3
/5
rDev
+1.9%
look: 4 | smell: 4 | taste: 4.5 | feel: 4 | overall: 4.5
Thanks to Rutager for sending me a box full of cellarable, gorgeous-looking Canuck beers that I'd been slavering after for some time. After enjoying Old Cellar Dweller I've been looking forward to this one. 2012 vintage, red wax, 22 oz. bottle split with my wife.
The wax is unpleasantly rubbery, but not too terrible to tear off; meanwhile, my wife is peppering my ears about some magic wine-cutting tool she used at a friend's last week. I'd buy that. The barrel has changed the pour, minimal carbonation, melted tofu in color. The nose is unchanged as well: toffee, caramel, but now there's a wicked shot of bourbon. And it's not hiding. An improvement on good.
Old Barrel Dweller kicks even harder than its mule-legged forebearer. Alcohol stings all the way up to the eyelids; love me some booziness in my beer, but zoohoola. The barrel tries to crush your hand in greeting: big bourbon presence & even more vanilla spinning off the booze. Toffee, caramel, brown sugar that are so prominent in the base beer sit halfway up the theatre seats here. Bare hint of oxidation, or it might be fading hops that leave a maple leaf hint right at the end. Then the booze surf crashes on the shores of my forebrain in closing.
I've been really happy with everything sent me from Driftwood, & this puppy is the best to date. The barrel hasn't improved the very good base beer hugely, but it has made it bigger, badder, harder-ass, light-your-breath-on-fire-even-more version. Excellent beer that could hold its head proudly among barrel-aged barleywines.
★
1,551 characters

4.33
/5
rDev
+2.6%
look: 4 | smell: 4 | taste: 4.5 | feel: 4.25 | overall: 4.5
Year: 2012
A: Topped with a pale tan blanket of extremely fine foam head, the deep burnt umber ale shines a rich dark copper under direct light. Carbonation gently raises around the edge of the glass adding to the ring of mirco-foam.
S: Rich and smooth bourbon is front and centre. Sweet earthy scents of honey, malts and dark dried fruits and almonds support the bourbon and alcohol esters. The scent suggests a vanilla smoothness throughout like a solid base note. Notable that there is no scents of hops.
T: Dark cherries and huge bourbon bloom with raisins and dark malts. Noticeable end notes of wet wood and wine barrels - very rich and smooth and oaky, paired with honey. Some notes of a dry dark chocolate ...oh and did I mention the bourbon?
M: Blast of alcohol esters - but very pleasing and satisfying as a night cap. A thick syrup mouth feel with just the most subtle hint of a carbonation buzz. Fills the entire mouth with warming bourbon ester.
O: Smooth, rich and velvety offering that presents bourbon as a central scent and flavour note. Warming ester the sink deep to the core and unabashed in it's alcohol content - is a whopper and incredible night cap with a cheese platter.
★
1,203 characters
3.82
/5
rDev
-9.5%
look: 3.25 | smell: 4.25 | taste: 3.75 | feel: 3.5 | overall: 3.75
650ml bottle poured into tulip 3/4/13, big thanks to my boy Ryan for randomly showing up with a box full of Driftwood for me, I also need to thank Rutager for the bottle that's coming in the mail
A clear ruby liquid when held to the light, a noisy finger of foam fizzes out like cola and I assumed the glass was dirty but my second pour did exactly the same thing, no lace and it looks like still liquid sitting in the glass
S the barrels completely transformed this one, big vanilla notes, hard toffee, slight hazelnut, lots of bourbon and wood, a fair amount of booze, some candied cherry and burnt brown sugar
T more of the same but the booze is strong and its very woody, I think it just needs some time to mellow out, the flavors there but slightly overwhelmed by the liquor
M low carbonation but more bubbles then I could see in the glass, hot and boozy, thick and syrupy and has some tannins left behind, slight burn on the gums and a long woody finish
O I liked it but didn't love it, a little young perhaps as its a little harsh and needs to mellow out, I could see this turning out very well with a couple years on it.
I'm stoked I have another one coming in the mail because this ones built for long term aging and I can see a massive improvement coming a few years down the road. This is a rare example where I'd take the regular version over the barrel aged
★
1,380 characters

3.78
/5
rDev
-10.4%
look: 4.25 | smell: 3.75 | taste: 3.5 | feel: 4.75 | overall: 3.75
Thanks to Chris for this bottle.
2012 Vintage. Poured in to tulip.
A - Murky dark copper colour; almost completely opaque with just a slight ruby glow along the bottom. A thin layer of light brown head formed and reduced to a ring around the glass.
S - A big hop profile is noticeable up front with some light citrus notes coming through. The barrel is evident next with big oak, bourbon and vanilla aromas present. Some caramel from the base beer comes through as well. The oak is really big in the nose.
T - Big dark caramel, toffee and brown sugar flavours are complimented by a big hop bitterness with a light citrus flavour as the base beer is much more evident than the nose suggested. The massive oak presence form the nose translates in to the palate with only light bourbon and vanilla coming through. The oak is somewhat astringent and becomes somewhat distracting.
M - Medium, almost full body. Thick and chewy. Light carbonation.
O - This is a rare instance where I preferred the regular version to the barrel aged one. The oak as just too dominant and didn't seem to play all that nicely with the big hop profile.
★
1,135 characters
4.71
/5
rDev
+11.6%
look: 4.75 | smell: 5 | taste: 4.5 | feel: 4.75 | overall: 4.75
we has a night of drinking BWs. had the Cellar Dweller before the OBD.
both were similar, but the 2 noticeable things:
1. the barrel. duh. it dried it out slightly and added more depth - and dare i say, bitterness - to the beer.
2. the nose - smelled crazily like raspberries, which is strange, since Cellar Dweller had more of a tangerine nose to it.
dug the dry hopped smell of both of the beer. OBD was the crowd favourite, even though I personally enjoyed the Cellar Dweller more.
probably the most complex and intelligent barley wine i've had. lots going on, but it all still seems to work very very well.
★
615 characters

4.7
/5
rDev
+11.4%
look: 4.5 | smell: 4.5 | taste: 5 | feel: 4.5 | overall: 4.5
Seriously one of the best beers ever from BC. Does to BW what Singularity did to RIS in BC craft . The barrel aging really takes an already great beer to the next level with the oak notes actually tempering the huge hops and malt bill. The beer takes a few minutes to sort its self out but once you start to notice the interplay of the big flavours it is pure magic. Imagine what 2-4 years in the cellar will do to make this a serious monster.
★
443 characters

4.25
/5
rDev
+0.7%
look: 4.5 | smell: 4.5 | taste: 4 | feel: 4 | overall: 4.5
A: Deep brown liquid with a slight 1/8" tan coloured head.
S: Whoa! Wood and bourbon galore up front with faint typical barleywine aromas of caramel and barley.
T: Bourbon, oak, alcohol, caramel, barley and vanilla. I expect that the somewhat harsh alcohol taste would calm down once this is aged, as it almost has characteristics of a green scotch in this respect.
M: Medium viscosity and a low level of carbonation. Some drying from the alcohol.
O: I loved the concept and bought two bottles immediately without having any idea as to how this batch would turn out. However, this is a relatively boozy offering by Driftwood that would benefit from 8-12 months of further aging. In my opinion, barrel aged offerings by Driftwood should almost have a best after date like Firestone Walker and Deschutes beers do. If you are lucky enough to have one of these, trust me on this and save it and then drink it at the proper temperature.
★
935 characters
Old Barrel Dweller from Driftwood Brewery
89
out of
100
based on
10
ratings.