Dismiss Notice
Dismiss Notice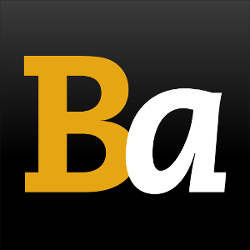 Join Our Email List →
And we'll send you the latest updates and offers from BeerAdvocate, because knowing is half the battle.
Dismiss Notice
Colossus
- DuClaw Brewing Company

Educational use only; do not reuse.

Brewed by:
DuClaw Brewing Company
Maryland, United States

Style | ABV
American Strong Ale | 17.30% ABV

Availability: Rotating

Notes & Commercial Description:
Beer added by: Kegatron on 04-01-2009

Brewed in 2006, 2011, and again in 2014 to push the limits of our own skills and imagination, Colossus is dark amber in color and full-bodied with a perceptively sweet flavor profile accented by notes of apple, and a surprisingly tame alcohol presence on the palate in light of its staggering 17.3% abv. This astounding alcohol content is achieved through fermentation alone; no alcohol is introduced at packaging nor it distilled. Multiple grains are used in conjunction with three different yeast strains to produce a beer that simply defies classification… and most laws of nature. One sip of this behemoth brew and you'll agree: Sometimes size does matter!

2011 Batch - 21.92% ABV
2014 Batch - 17.3% ABV
Reviews: 59 | Hads: 201

3.97
/5
rDev
+7.3%
look: 3.5 | smell: 4 | taste: 4 | feel: 4 | overall: 4
Thanks to akorsak for sharing this beast on 3/25/10.
A - Poured a mildly carbonated, orange copper-toned body with a slim off-white head that settled into a patchy retention and a smidgen of lace around the glass.
S - Spicy apple and cinnamon notes are apparent right from the start, while the alcohol presence remains quite restrained considering its beefy 21% ABV. Having said that, the fume of alcohol definitely becomes much more apparent as the liquid reached room temperature. Nose is sweet and spicy overall.
T - Initial flavor reminds me of hot cinnamon candy with spicy apple dessert notes. Colossus boasts extreme fruity and spicy attributes, no doubt. The caramel malt and honey sweetness quells the alcohol heat quite a bit.
M - Warm and tingly on the palate with plenty of boozy warmth but mainly from the cinnamon. Mouthfeel is thick and syrupy with moderate carbonation.
D - Yeah, Colossus is a monster with plenty of heat, but its not as menacing as a 21% ABV brew would imply. Don't let it scare you... this is spicy, fruity and quite drinkable for what it is.
★
1,084 characters

3.87
/5
rDev
+4.6%
look: 3.5 | smell: 4 | taste: 4 | feel: 4 | overall: 3.5
A bottle from the Wine Source. Shared at the Brass Rail with Ffejherb, Pumpkin1 and others.
A: The ale is a darker amber color that, I swear, has a bit of cinnamon red to it. No head, although the 21% price tag probably has something to do with that.
S: The nose is cinnamon and apple and, oh yeah, booze. The spices are strong, sweet with the apple. Frankly, I am floored by the nose, sweet and sticky without betraying too much alcohol.
T: Green and yellow apples, equal parts tart and sweet, drive the flavor, a down-to-earth cider flavor that is complemented by an abundance of cinnamon and honey. Surprisingly, there isn't much heat here, not nearly the alcoholic boost that you'd expect for a 21% beer. The spiciness lingers long after each sip, a nice digestif.
M: The mouthfeel is overwhelmed by the apples and spices, but in a good way. The flavor is big and bold, concentrated enough that one could easily call this a licquer.
D: At 21% this is a sharing beer. We had 6+ people and it was still a struggle. Not one to try on your own.
★
1,049 characters
4.2
/5
rDev
+13.5%
look: 4 | smell: 4 | taste: 5 | feel: 4 | overall: 3
Bought this a year ago and let it aged. Served in the glassware that comes with Sam Adams Utopia. As an added plus, the bottle was had been previously opened and resealed with the special plug that's attached to the bottle. Carbonation keeps well even after several weeks.
A: Deep Amber & Brow color. Still had a nice little head and even some lacing.
S: Bready, malty characteristics with a pleasant rum aroma.
T: Wonderful sweet malty taste with notes of dark fruits -- plums, raisins, dates, currants and even an orange taste. Very complex and constantly changing in the mouth.
M: Very thick and syrupy -- practically chewable.
D: What would you expect with a 20%+ beer? This is a sipping beer, to be savored and enjoyed at the end of the evening -- much like a fine port or sherry.
★
791 characters
3.5
/5
rDev
-5.4%
look: 4 | smell: 4 | taste: 3.5 | feel: 4 | overall: 2.5
I was ill-prepared for this beast. I had no idea I was coming face to face with such grotesque (twisted) fruit and floral flavors. Difficult to pick a fruit exactly, it seemed like some chaotic combination of prunes, rosepetals, allspice/ginger/instant cider, peach/mango, some red and green jolly ranchers, robitussin, and cotton candy.. Yeah, I'm not standing by that as scientific but it's somewhere in that arena in terms of sugary-floral-sickly-sweetness. This was an issue at first because prior to opening I was thinking bitterness, brandy, no. It should be noted that my sweettooth is pretty weak... yeah, keep your rumplemints, gran marnier, and jaegar. The sweetness was so unexpected that at first my crutch to deal with it was some homemade jalapeno salsa which I'd have intermittently through the first couple oz's. That leveled it out quite well, and at the point I had waded in past my balls, I was able to drink it like a normal human. By the end, I had finally come to enjoy the bizarre and extreme concoction, both for its uniqueness and for the wallop it was giving my tongue, and its medicinal warming. I have a feeling that like many things, a beer of this stature is an acquired taste. It was remarkable how well-disguised the alcohol is, considering. Now that I know what I'm up against, I think I'm ready for another bout with this one to get a better reading, and for nuking it, which I didn't know was possible. And yes that will then be a shot, which might even need a chaser. Obviously drinkability is low for the average brute, unless you drink gran marnier shots with breakfast. Everyone should buy this if they see it to reckon with it's unique presentation when normal human beer seems boring, or to make drinking a 22 with a pal more akin to a sporting event of straight-face keeping.
★
1,817 characters
2.57
/5
rDev
-30.5%
look: 2 | smell: 2.5 | taste: 3.5 | feel: 2.5 | overall: 1
I tried this once before, more than a year ago for the first time and didn't like it at all so I saved a second bottle for nearly a year to both improve its taste and my appreciation. Fail.
The pour is a deep golden that collectively looks like brown bottle color with only a slight crescent of head around half the rim.
Raisins primarily and alcohol with something like coconut in the nose. Very sugary.
Tastes more like a sweet barley raisin liquor than anything in my mind. It would be a good mixer in another drink; like a Colossus and ginger ale but now I'm just imagining. Sickly sweet that gets very bready is the syrup subsides and succumb to the underlying alcohol scrubbing. The finish is dry but not clean.
Mouthfeel is syrupy, with little carbonation. This should be a sipper but you'll want another drink on the side.
I'm having trouble finishing a single glass. This might make a good marinade or other cooking ingredient. Not a beer.
★
954 characters
3.68
/5
rDev
-0.5%
look: 4 | smell: 3.5 | taste: 4 | feel: 4 | overall: 3
Appearance: Slips out of the liter bottle a clear, deep, dark amber body with a small, white head. Sure, it's short-lived, but it's surprising one can form at all what with all that alcohol in here. Oh, but check out those legs!
Smell: Scent of light caramel shoehorned in amongst eye-tearing, monstrous (and monstrously huge) notes of tropical fruit punch, Bacardi 151 rum, and pound cake. My my my.
Taste: Grimacingly sweet jolt upfront, along with a big sip of spiked punch and further wild berry candy notes. No real hop character or bitterness, unless it long ago expired from alcohol poisoning. The bottle suggests heating it beyond 100 degrees for kicks. Though I don't have a thermometer handy, there is a microwave nearby! 45 seconds on high sounds about right. Right? !!! Okay, well, the heat brings about a touch of Grade A maple syrup, but it also unleashes a surge of isopropyl alcohol, though this brings about the good, wholesome fun would have doing shots of hot sake. The latter half offers up more fruit flavors and perhaps a splash of Midori. Finishes with an unyielding candylike sweetness and a kick of booze.
Mouthfeel: Medium-bodied. Medium carbonation.
Drinkability: American Strong Ale, indeed! It's more of a shooter than it is a beer. Perhaps it's a hot, chaotic mess, but it's still strangely alluring (minus the $40 price tag though).
★
1,368 characters
3.78
/5
rDev
+2.2%
look: 4 | smell: 3.5 | taste: 4 | feel: 4 | overall: 3.5
1L waxed swingtop bottle into 25oz snifter. Most of the beer into the glass. The rest will be heated tomorrow.
Looks almost black when sitting on the table, but when held up to the light it exhibits a clear ruby glow. A one finger tan head slowly settles to a rim along the glass.
Thick aromas of sweet berry, grape, and grapefruit. Strong spice from the alcohol.
Supersweet flavor consisting of cane sugar along with hints of cinnamon. Shreds of apple are in there. A bit of a toasty bread-like grain sits in the background. The alcohol gives a strong warming feeling. Full bodied - syrupy.
As the name suggests, this is one very big beer. It's not that boozy, however the alcohol still has a strong warming effect. This is also a very sweet beer. I've seen people mention "apple pie", and that seems to be an accurate description. I'm curious to see this one warm. Overall, it's a good beer, just one to be sipped.
###
Heated to 110 degrees, poured from simmering pot into tea mug. Not factored into review score.
Any whiff gives a bit of apple, cinnamon, and a strong amount of alcohol. A lot of alcohol in the aroma, it's like I'm sniffing a shot of whiskey. The flavor almost tastes like fresh apple, and the spices are slightly morphed into a sharper flavor, more like allspice. A lot of warming alcohol on top of the warming alcohol.
Not that great when heated. It's like all I can taste is the alcohol. This one's probably best served slightly chilled like white wine, in a sipping glass.
★
1,508 characters
4.3
/5
rDev
+16.2%
look: 4.5 | smell: 4.5 | taste: 4 | feel: 4.5 | overall: 4.5
poured from a liter bottle into a tulip glass.
Smell: hints of Apples, pears, cinnamon, nutmeg, oranges.
Taste: Sugary sweet! Apple pie tasting!
Appearence: Rose colored to a dark red.
Be careful when drinking as you wouldn't know by tasting that it is 22%.
I had this at a temp. of abour 50 degrees. This became very overpowering to drink after a while and I choose to cut it with a hoppier beer to take out the sugar taste. I wasn't impressed with the price! $35/bottle! I could by 4 120 minute IPA from Dogfish head for that price and still have the same ABV content. It's worth having once though. I didn't get a chance to warm it to 105 degrees like the bottle recommends to taste the warm apple pie effect. This bottle if sipped will accomodate two people without a problem, so get someone to split the cost with you. This is also available at Wine World beer and spirits in the fridge to the left of the walk in door on the top shelf. Enjoy!
★
953 characters
3.93
/5
rDev
+6.2%
look: 4 | smell: 3.5 | taste: 4 | feel: 4.5 | overall: 4
My buddy, BeermanTimmie,thanks BeermanTimmie, bought this beer at Beer and Wine World in Abingdon MD. Approximately 3 miles from the DuClaw restaurant and brewery.
Appearance: Grapefruit pink color with small to medium off white head poured into a tulip glass. Medium amount of carbonation. Average lacing.
Smell: Little to no hop aroma. Fruity smell consisting of currants, cherry and pear. Maybe a slight hint of vanilla.
Taste: Sugary, fruity taste similiar to a rose. Slight taste of bitterness on the back of the tongue.
Mouthfeel: Very nice, smooth and silky, no warning of alcohol in this beer.
Drinkability: Good. Just a little too sugary for my taste, but this is what is expected in a beer with an alcohol content of 22%.
★
736 characters
Colossus from DuClaw Brewing Company
84
out of
100
based on
59
ratings.