Dismiss Notice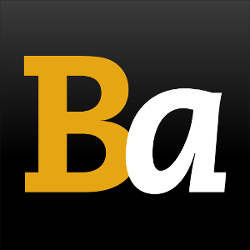 Site Performance Updates: We're aware of the nightly site outage, and working on resolving the issue.
Pre-Prohibition Style Lager
| Lucky Bucket Brewing Co.
BA SCORE
78
okay
65
Reviews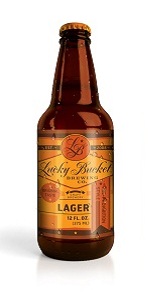 BEER INFO
Brewed by:
Lucky Bucket Brewing Co.
Nebraska
,
United States
|
website
Style:
American Pale Lager
Alcohol by volume (ABV):
4.50%
Availability:
Year-round
Notes / Commercial Description:
Pre-Prohibition style salutes a time when lagers had greater character and more distinct flavor, when beer wasn't full of the additives found in many of today's mainstream lagers. Lucky Bucket's version has a light, malty flavor that's easy on the palate. Filtered twice, the subtle maltiness nicely balances a floral hop. Dry-hopped with a fresh blend of aromatic West Coast hops, Lucky Bucket Lager is a great session beer with an ABV of 4.5% and 20 IBU's.
Added by kernel on 08-22-2009
Reviews: 65 | Ratings: 193
3.65
/5
rDev
+9%
look: 3.5 | smell: 3.5 | taste: 4 | feel: 3 | overall: 3.5
Appearance: translucent, goldish brown, no head (tap)
Smell: hops and some malt. Pretty straightforward.
Taste:heavier than a traditional American lager, but still easy drinking. A little grainy, a little hoppy, a nice of balance of not too intense flavors
Mouthfeel: light, smooth
Drinkability:See mouthfeel & taste. A great, straightforward brew for drinking on a summer day.
★
381 characters
3.53
/5
rDev
+5.4%
look: 3.5 | smell: 3 | taste: 3.5 | feel: 4 | overall: 4
Lucky Bucket Lager
I had never heard of this beer. A co-worker gave me this sample which was give to him from the brewer. (cousin)
Great label.
Looks like an amber. A little cloudy.
Near perfect head and settling foam.
Smell is clean, with a touch of graininess.
The first sip catches my by surprise. I didn't expect this much flavor. The hops are prominent and delicious.
This beer finishes clean and quick. Good drinkablity.
★
427 characters

3.65
/5
rDev
+9%
look: 3.5 | smell: 3.5 | taste: 3.5 | feel: 4 | overall: 4
Hooray for local beers! Lucky Bucket hails from Omaha. It's the newest craft brewer in the state.
Lucky Bucket Pre-Prohibition pours like a typical lager, a light gold with a hint more orange than the average domestic. The head is white and short-lived.
On the nose I get biscuits, coriander, and, I'm not going to lie, the smell of dirty diapers about 30 feet away. Also some sweet tarts.
This beer hits me a bit like a wheat beer. I get a touch of oranges and an amazing amount of crispness, bordering on acidity, that is very refreshing and appealing. Again, the biscuity malt is present.
Lucky Bucket is a very drinkable beer. Goes down easy and is very refreshing. Probably something I'd prefer in the summer, but I'm impressed in December, too.
★
757 characters

3.85
/5
rDev
+14.9%
look: 4.5 | smell: 4.5 | taste: 3.5 | feel: 3 | overall: 4
Clean and Yummy with hints of beer!
Pours a light orange amber...
Smells wonderful with a hint of walnuts...
The taste is almost there. It's just needs something. I was thinking this reminded me or Anchor Steam at first. Nope finishes way too clean. This is almost like a Buweiser or a Schlitz made with better ingredients. It just needs maybe one more IBU?
The mouthfeel sure reminds me of American macros. The creaminess but wait! Actual touch of hops in this one. I just got a taste of wet dog fur and almost coughed it up. Horse blanket?
I'm on number 2 and I really see myself finishing off the whole sixxer as it is my night off and I'm looking for something in this beer and I think this beer might be offering something else. I was expecting Anchor Steam but I keep going back to Bud.
Hmmm...I may need to try this again in a few months and review again possibly scrapping this one. The Hawaiian Luau pizza I had tonite should be going better with this than it is...
For some reason I really like this beer and my number scores I noted earlier before sitting down to type. A bit confused with the hop profile and body of this beer. I'm gonna let this review stand and come back to it later. Only fair...
★
1,220 characters
3.59
/5
rDev
+7.2%
look: 2.5 | smell: 3.5 | taste: 4 | feel: 3 | overall: 3.5
Upon opening, little smoke comes out. It pours with a thin head that does not retain and laces. The body is an amber brownish gold color. Bubbles rise to the top. It looks like a nice beer, but the stream of bubbles is not uniform nor is it a lot of bubbles which shows a good amount of carbonation but maybe there should be more.
It smells of grain, corn, hops, and some other fruity tones. The grain and hops are most prominent.
It has a nice bitter taste combination of hops and grain. The other things dont come in too much. I taste water also.
The mouthfeel is of a lot of carbonation which is good but I'd like there to be less.
Overall, its a good beer that I drink every once in awhile. I don't drink it a lot because I want a different taste in a beer. I like LB's IPA better.
★
792 characters
3.3
/5
rDev
-1.5%
look: 3.5 | smell: 3.5 | taste: 3 | feel: 3.5 | overall: 3.5
Got a bottle from the beer of the month club. The beer pours golden in color with a little bit of haze. A head forms but retreats quickly. The smell doesn't strike me with much of anything. The taste is pretty good for a lager but for the most part it is kind of forgettable. It tastes like a pretty good lager. Not a bad thing I guess but if you are on this site you look for more. A step up from BMC but not aimed at the serious drinker.
★
439 characters
3.17
/5
rDev
-5.4%
look: 3 | smell: 3.5 | taste: 3 | feel: 2.5 | overall: 3.5
Poured into a pint glass.
A- Citrus and a light bread smell. Fruity notes are present that suggest a high fermentation temp to me.
A- Amber, clear. Interesting "steam" comes out of the bottle when you open it.
F- A little tartness hits you up front. Crisp flavors and perhaps a little mineral flavor. The malt is behind the scenes but still there. I don't taste the "adjunct" flavors others describe. Not sure what they are getting at. There's some citrus flavors present as well.
M- Average carbonation. Nice full body. Not at all thin like I think of with adjuncts.
O- A pleasant beer to drink a few of. Not really a great beer in my opinion, but a nice one to have and not think too much about. Tastes great, Less filling, but for real! This a go to easy drinking beer for me. It's regularly available at the local Whole Foods.
★
837 characters
2.27
/5
rDev
-32.2%
look: 3 | smell: 3.5 | taste: 1.5 | feel: 2.5 | overall: 2
Appearance & Aroma: When I poured the beer, it was obvious that it had a ton of carbonation in it. The head fell fairly quickly, but the carbonation kept about a quarter inch creamy white head on the top. The color was golden – copper colored and there was a very nice light caramel and bready aroma with a bit of a lager-like smell as well.
Taste & Feel: It was light bodied, and despite all the carbonation, it was fairly smooth and a bit watery with only a slight carbonation bite. It's got a fruity, sour, slightly tart flavor in the middle, which gave way to a bit of a yeasty-lagery, and slightly metallic dry finish.
Food Pairing: I think this beer would help to wash down thicker, heartier foods, such as burgers, steak, or roasts. the bready and yeasty flavors would complement these beef dishes, and the lightness would help to cleanse the palate between bites.
Overall Impression: This beer was given to me as a gift, and I don't know what it had been through or how long it took to get to me, so take that into consideration. I hope to try a fresh one someday, as this was one of the worst beers I've ever had. The fruity, sour, tart flavor seemed very misplaced, and it reminded me of something someone from my homebrew club to bring to a meeting and ask what's wrong with it. I definitely do not recommend this beer based on the two bottles of it that I had.
★
1,385 characters
3.15
/5
rDev
-6%
look: 3.5 | smell: 3.5 | taste: 3 | feel: 3 | overall: 3
A decent lager made locally.... so bonus points for that, haha. Slight aromas of malt, a white head, and a medium golden color. Mouthfeel is light which makes this beer an easy drinker. A pretty straight forward lager. Clean, crisp, and somewhat dry finish. Nothing special, but nothing to complain about.
★
305 characters

2.87
/5
rDev
-14.3%
look: 3.25 | smell: 2.5 | taste: 3 | feel: 2.75 | overall: 3
Goes down fairly smooth - Was expecting a little bite to it just because of the name. Decent beer but was hoping for great considering it is brewed in my backyard. In my opinion nothing to truly write home about though. Smells interesting when first opened, kind of biscuity. Fairly light tasting, no spice or bite.
★
315 characters
3.53
/5
rDev
+5.4%
look: 3.5 | smell: 3 | taste: 4 | feel: 3 | overall: 3.5
A: Clear and bubbly, lots of carbonation.
S: Initial herbal aroma followed by malty undertones.
T: Grains and malt. Some citrusy hops, but not a lot. Just a hint of bitterness, but again, not a lot. Bright and easy drinking.
M: medium body, lots of fizz.
★
258 characters
4.33
/5
rDev
+29.3%
look: 4.5 | smell: 4 | taste: 4.5 | feel: 4 | overall: 4.5
Well, many people may not be able to imbibe this wonderful beer on site, but if you have the time, I'd highly suggest taking a trip to the brewery for a tour. You'll get to try all of their beers, and possibly some of their very tasty vodka, as well.
Appearance- A delicious tawny amber. 1 finger off-white head that held its own for an average amount of time.
Aroma- Somewhat bready, with biscuit malt seemingly evident. Not sure what the grist is on this beer, but it must have some in there somewhere. Hard to pin the hop variety based soley on the aroma, but I'd say there are tettnanger and/or saaz from the smell of grass.
Taste- Very well balanced. A hint of toffee sweetness (crystal malt?) at the start, but as the beer moves over the tongue, a breadlike maltiness starts to edge forward, before mixing nicely with the hops. Not overly aggressive in the hops... a nice balance to the slight sweetness.
Mouthfeel- Very nice. Nice carbonation level, appropriate to the amber lager style.
Drinkability- I've since sat down with a six-pack... and it is extremely drinkable! A very nice session beer...
Overall, I'm very impressed for this first offering from this upstart brewery. A little history.... the brewery was started by the former brewmaster of Upstream brewery... a local brewpub. Zach, the head brewmaster here has his masters in brewing, and has hit the ball out of the park! VERY NICE ZACH! Can't wait to see what's next!
★
1,447 characters
3.8
/5
rDev
+13.4%
look: 3.5 | smell: 3.5 | taste: 4 | feel: 4 | overall: 3.75
Poured into a Nebraska Cornhuskers pint glass. Pours a nice reddish/amber color with minimal head. Takes on all of the characteristics of a good lager. Mouthfeel is just right for this style. Hint of caramel in the taste with a malty finish. A quality lager indeed. This beer has become a staple around Omaha bars/restaurants, as well as popular events such as the College World Series. A good brew to enjoy year round.
★
419 characters
3.41
/5
rDev
+1.8%
look: 4 | smell: 3 | taste: 3.5 | feel: 3.5 | overall: 3.5
A pre-prohibition style lager (NO ADJUNCTS), 12 oz bottle poured into a pint glass 4.5% ABV
A - Golden, though more orange than a standard lager. Head disappeared almost immediately.
S - Slightly malty aroma.
T - Malty, just slightly hoppy and bitter. Slightly crisp. Fairly clean finish, not much aftertaste (especially compared to any Macro)
M - Medium carbonation, with medium body.
D - very drinkable, could easily have many of these at once. A good first effort from a local Nebraska brewer.
★
504 characters
3.55
/5
rDev
+6%
look: 3.5 | smell: 3.5 | taste: 3.5 | feel: 4 | overall: 3.5
I found a familiar flavor after opening this beer. What was it? It has a distinctly rich flavor compared to your average pilsner. The color is dark, and the aroma a bit salty. (I have to note, I had half this six pack here and there at rest stops around Texas and Kansas, warm).
It hit me on the 2nd bottle that this is basically an altbier. It has that kind of sharp worcestershire taste and the same color as an altbier. If you like that style - this is a good one!
★
469 characters
Pre-Prohibition Style Lager from Lucky Bucket Brewing Co.
78
out of
100
based on
65
ratings.