Dismiss Notice
Dismiss Notice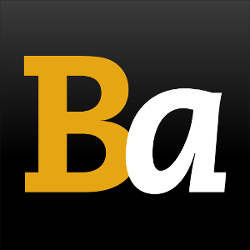 Join Our Email List →
And we'll send you the latest updates and offers from BeerAdvocate, because knowing is half the battle.
Dismiss Notice
Snowsuit
- Lucky Bucket Brewing Co.
| | |
| --- | --- |
| Educational use only; do not reuse. | |
Reviews: 9 | Hads: 35
4.14
/5
rDev
+20%
Appearance (4) : Orange, dark amber appearance with a three fingered foamy head that settles to a two fingered head.
Smell (4.5) : fruity esters, rich wit or Belgian style ale. Fruity spice, cinnamon, brown sugar, orange.
Taste (4.25) : very good. Spicy, fruity. Honey notes, cinnamon, a very faint hint of peppermint. This is a very tasty, enjoyable beer.
Mouthfeel (3.5) : medium bodied, rich, maybe a little watery but that's due to a lack of carbonation. Good overall.
Overall (4.22) : this one's a winner. It's basically an Abbey/Dubbel style beer. Ill go back and get more. Very tasty, smooth, delicious.
★
614 characters

2.88
/5
rDev
-16.5%
look: 4 | smell: 3.5 | taste: 2.5 | feel: 2.5 | overall: 2.75
Sampled this last night on 3/5/14 but had it about a year ago. From a local brewery (Lucky Bucket) that is like 15 miles from the house. Bottle chilled down to 36 degrees F in my beer cooler and poured into a tulip glass.
Pours a pretty reddish-brown in color with a very thin head. Some light spotty lacing is seen every now and then but not a lot. The aroma is of some dark fruit and spices. the taste is about the same with the cloves and nutmeg coming through. Very bitter finish. Much different than the last time I tried this as I really liked it then and would rate it much higher than this time. This time, not so much. Maybe a bad bottle? No date is seen. I will give it one more time next winter.
★
707 characters

3.43
/5
rDev
-0.6%
look: 3.75 | smell: 3.25 | taste: 3.5 | feel: 3.25 | overall: 3.5
A - Pours a brownish red with a thin white head.
S - Some sweetness with lots of nutmeg and cinnamon.
T - Taste is dominated by cinnamon, nutmeg, and cloves. The yeast is not very noticeable.
M - Light bodied with medium carbonation. Very crisp with a sticky mouthfeel.
O - Drinkable. I just wish there would have been a little more body and depth of flavor.
★
363 characters
3.44
/5
rDev
-0.3%
look: 3.5 | smell: 3.25 | taste: 3.5 | feel: 3.5 | overall: 3.5
Purchased a 6 pack at the Walmart neighborhood market for a reasonable $6.47. Poured into a pub style pint glass. Pours a very clear deep red/copper with moderate carbonation. Smells of apples and cherries. Taste is similar to the smell. After a while the standard winter spices become apparent, but not overwhelming. Finish is somewhat dry & fruity. An easy beer to drink.
I tried this one last year and was not impressed, but decided to try again this year & am glad I did. It seems as though they toned down the spice this year, although i may have just had a bad bottle last year. Its labeled as a winter abbey which is an accurate description, and leans more towards an abbey which in my opinion is a good thing. A fine winter selection from Lucky Bucket.
★
761 characters

3.4
/5
rDev
-1.4%
look: 3 | smell: 3.5 | taste: 3.5 | feel: 3.25 | overall: 3.25
A: Dark cherry red with a quickly dissipating head--the head completely disappears; it looks like red wine or cherry juice; the lacing is non existent; it's pretty but it doesn't look like beer (unless it was a sour, which it is not)
S: Pretty subdued--sweet fruits like cherries, oranges, and apples blend with spices like nutmeg, cloves, allspice; some brown sugar and toffee notes--nice but pretty subdued
T: Slightly sweet, slightly roasted malts up front with fruity undertones; the spicing is subtle and it works well but everything is so subdued
F: Medium body, sticky, but a bit under-carbonated
O: This is okay but just too subdued and lacking full carbonation; I think this beer has some potential but it's pretty average right now
★
745 characters

4
/5
rDev
+15.9%
look: 4 | smell: 4 | taste: 4 | feel: 4 | overall: 4
Lucky Bucket Snow Suit
On Tap at the brewery, 12/27/2012
Snow Suit? Hmmm, what to expect? Nothing to describe it on the black board. I'm guessing a spicy winter warmer or perhaps even a stout. Served in a pint glass. Clear dark copper with a reddish cast beneath a frothy head of off-white. Aroma of apple and light spice. Taste of apple and light spice. A pleasant surprise! This is a unique winter offering. As you get into it the spice grows (kind of a generic mix) and some dark fruit emerges. Medium-light in body and gently crisp. Good head retention and lacing. Wonderful. Pleasant finish with a gently spicy drying finish.
★
631 characters

2.88
/5
rDev
-16.5%
look: 3 | smell: 2.5 | taste: 3 | feel: 3 | overall: 3
Poured from a bottle into a tulip.
Appearance- Ruby-brown color, clear with initial off-white head. Head dissipates very quickly. Minimal lacing.
Aroma- I do get some belgian yeast notes, and some nutmeg. Some sort of light vegetal aroma going on.
Flavor- Sweet spices, cassis, anise, malt notes, some type of lighter fruit, actually.
Mouthfeel - Light body, long finish from the spices is semi-sweet. Carbonation is pretty soft. Almost oily.
Label says that it's a "spiced belgian style abbey ale" brewed with six spices. I think that this would be more pleasant without the heavy spicing. It's actually taken me 3 of these over the last month or so to work up the effort of a review. I really wanted to like it more, support the local brewery and all that (I'm from Omaha), but I don't "get" this one.
★
809 characters
3.45
/5
rDev 0%
look: 3.5 | smell: 3.5 | taste: 3.5 | feel: 3 | overall: 3.5
Purchased in Nashville @ Frugal McD's. Poured from 12 oz. bottle into Yazoo pint glass. Whoever created this entry labled the beer as a Winter Warmer but it clearly says Belgian Style Abbey Ale on the bottle; maybe a mix of both.
A: Pours clear, amber in color with a thick off white frothy head. Nice retention, the head slowly dissipates and clings to the glass. Looks inviting.
S: The nose is floral with a hint of Belgian maltiness. Some dried fruit, fig, cherry syrup. Definitely some scents of spice in there, maybe cinnamon, clove, and nutmeg as well.
T: Taste keeps it coming w/ the spices, upon which it heavily relies. Cinnamon, clove, nutmeg, allspice. Beneath that some hints of a Trappist like yeast flavor with a slight amount of bitterness. Finish is slightly acidic and grainy.
M: The feel is light with minimal carbonation. Slides over the tongue and goes down easily.
O: Overall a good, light winter brew. The mix of an abbey ale w/ the characteristics of a winter warmer is interesting and works. I however tend to prefer to go full out in one direction or the other this time of year. That being said, a tasty beer that I enjoyed and would recommend.
★
1,175 characters

3.42
/5
rDev
-0.9%
look: 3 | smell: 3.5 | taste: 3.5 | feel: 3 | overall: 3.5
Okay, this is seriously weird. I tapped this beer at my bar a week ago. It was in my cooler for several weeks before then, and all the while, I never saw it listed here, and the most information I got was a listing on another site (but no reviews), and many "check-in"s on untapp'd. So, people were drinking it, for sure. Maybe there are just very few Nebraska BAs, or fewer that care to review this?
Other thing is, they call it a "Belgian single", but it's over-loaded with spices, and I can't find anything Belgian single-like about it. So, I'm calling it a Winter Warmer. And here's what I wrote, when I sat down with a pint, some days after tapping it:
"Called a Belgian single, or pale ale. Additionally, spiced with cinnamon, clove, allspice, and nutmeg. 5.5 % ABV.
Clear, reddish-brown, negligible head. Starts as something, gets to nowhere quickly.
Aroma: sweetness and spice. Like a pumpkin pie. Nutmeg dominates and drowns out anything else.
Taste: sweetness and spice again, and, well, almost too much. Body is lean, malt holds no particular presence, suggests no true character, nothing comes through from hops, and yeast is not present either. Thin, and watery, with the spice standing over everything.
Here's the thing. I took a chance, decided it had every possibility of being good. Tapped without ever drinking it (doesn't happen that often), sampled it, and thought, "hmmm, maybe I made a mistake." Later, had a full glass and changed my mind. "No, no, this is good, people will like it." No one who had it seriously complained.
Right now, I'm wondering what was in my glass four days ago. This is so much thinner in body than I remember, there's nothing to suggest it should be classified Belgian anything, no character at all. The only stand-out flavor is the spices, and they can cover up any flaw you choose to mention, if you pile them up high enough."
★
1,899 characters
Snowsuit from Lucky Bucket Brewing Co.
-
out of
100
based on
9
ratings.