Dismiss Notice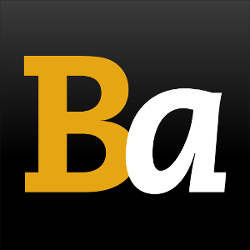 Site Performance Updates: We're aware of the nightly site outage, and working on resolving the issue.
Zona Cesarini
| Birra Toccalmatto
BEER INFO
Brewed by:
Birra Toccalmatto
Italy
|
website
Style:
American IPA
Alcohol by volume (ABV):
6.60%
Availability:
Year-round
Notes / Commercial Description:
An Oceanic Hops Storm. Pacific India Pale Ale with our own innovative blend of hops from all over the ocean (Japan, Australia, New Zealand and America), for a tropical, fruity experience.
Added by crnipeter on 01-15-2011
Reviews: 15 | Ratings: 76
3.92
/5
rDev
-4.2%
look: 4 | smell: 3.75 | taste: 4 | feel: 3.75 | overall: 4
On tap in Craft Republic, Moscow.
L - shining golden strawby almost without head.
S - fruity but not too bright. Citrus, pineapples and so on.
T - very fruitty and similar to smell, but a bit brighter. Nice one.
F - something is a little bit disturbing about the aftertaste, but still it is more or less fine.
O - nice, but not necessary IPA.
★
342 characters

4.34
/5
rDev
+6.1%
look: 4.5 | smell: 4.25 | taste: 4.25 | feel: 4.5 | overall: 4.5
Poured from 75 cL bottle into tulip.
A: Pours a clear darker shade of orange with beautiful 2-3 inche bubbly white head with excellent retention from the active carbonation jets. Very faint lacing.
S: Loads of tropical fruit! Mango, passion fruit, peach, key lime, orange, grapefruit, and just a hint of sweet caramel malt.
T: Wow! Quite the transition of hop notes here. Starts with a burst of mango and passion fruit, then quickly shifts to a strong pine note, another quick shift to orange and grapefruit, and finishes with lime and herbal mint notes. The mango, passion fruit, and pine are dominant presences. A soft backbone of sweet caramel malt is present throughout. A grassy--almost woodsy--note comes through with warming.
M: Light-medium body...the malt bill gives this a bit more heft than most in this category. Amazingly smooth given all the hop elements. Softly sweet and moderately bitter throughout. Nice gently dry and lingering finish. The mouthfeel is a highlight of this brew.
D: Wonderfully complex hop notes and the mouthfeel is unbelievably smooth. The ABV keeps this in the upper limits of good sessionability too. Definitely a treat! Seek it out! This is definitely helping me change my mind on Italian beers.
★
1,250 characters

3.98
/5
rDev
-2.7%
look: 4 | smell: 4 | taste: 4 | feel: 3.75 | overall: 4
A: Pours a hazy golden apricot in color with moderate amounts of active visible carbonation along the edges of the glass and moderate orange + golden yellow highlights. The beer has a finger tall dense foamy white head that slowly reduces to a large patch of thin film covering the entire surface of the beer and a thin ring at the edges of the glass. Moderate to significant amounts of lacing are observed.
S: Moderate aromas of citrus/ruby red grapefruit, tropical/passionfruit, and herbal/grassy hops over the top of lighter caramel + pale malts.
T: Upfront there is a light to moderate flavor of caramel + pale malts with just a hint of sweetness. That is followed by moderate to strong flavors of hops - citrus/ruby red grapefruit, citrus/lemon zest, tropical/passionfruit, and herbal/grassy. The hops impart a slightly heavier than light amount of bitterness.
M: Medium bodied with moderate amounts of carbonation. Slightly crisp.
O: Very nice combination of flavors + aromas from the hops. Very enjoyable and easy to drink with well hidden alcohol.
★
1,059 characters

3.9
/5
rDev
-4.6%
look: 3.75 | smell: 3.75 | taste: 4 | feel: 3.75 | overall: 4
A: The beer is very hazy yellow in color and has some light hues of amber. It poured with a quarter finger high white head that died down, but consistently leaving a thin layer of bubbles covering the surface.
S: Light aromas of ruby red grapefruit are present in the nose.
T: The taste has flavors of citrusy, grassy, and herbal hops along with underly hints of caramel and pale malts. There is a light to moderate amount of bitterness.
M: It feels medium-bodied and slightly crisp on the palate with a moderate amount of carbonation.
O: This is an interesting IPA from Italy that has a variety of different hop flavors in the taste.
Serving type: bottle
★
658 characters

4.21
/5
rDev
+2.9%
look: 4.25 | smell: 4.5 | taste: 4 | feel: 4.25 | overall: 4.25
I have to say the few Italian crafts that I have tried have been very expensive and very underwhelming,I was told this is different and they were right.Pours an orange infused golden sunshine color with a sticky half finger white head that settles nicely.Wow a big punch of ripe sweet tropical fruits come out as I pour into the nonic,very nice!A very creamy mellow feel for an IPA,again wow!Good hop complexity with a bitter edge,tropical fruits with a bit of herbal/grassy notes,finish with that bitter edge,mildly sweet.This really hit home for me,a very nice beer here.
★
573 characters

4.67
/5
rDev
+14.2%
look: 4.75 | smell: 4.5 | taste: 4.75 | feel: 4.5 | overall: 4.75
A - Off to a nice start; pretty looking IPA. Deep copper body with a beautiful off-white peach head. Great retention and lace.
S - Two for two; awesome nose. Incredibly fresh, bright nose of dandelions, grapefruit, agave, hay, and tangerine rinds.
T - Wow, this beer was hyped at two high quality bottle shops in Padua Italy and Paris France, and I have to say it lives up to the hype. Delicious. Fresh, herbaceous hops lead load onto your palate, followed by smooth, softly sweet malt and honey. Cilantro, lemon, lime zest, earthy tarragon, and dill blend seamlessly into grapefruit citrus, honey, and bread crust.
M - Smooth, medium-full frame with well balanced carbonation. Awfully close to perfection. To nitpick the fine details, it's a shade fuller than perfect for a single IPA and could use just a touch more carbonation.
O - The best beer I've had out of Italy, hands down. Kudos to a job well done.
★
913 characters

4.61
/5
rDev
+12.7%
look: 4.25 | smell: 4.5 | taste: 4.75 | feel: 4.75 | overall: 4.5
Picked this up at my favorite beer store in Belgium, Dranken Geers. Slightly hazy yellow-brown pour with a two finger head with decent retention and nice lacing. The nose is very unique. Slightly sour along with some white wine notes, lemon, and pine. The taste follows suit with a unique earthy-citrus undertone. You'd swear this thing was aged in white wine barrels, but I think it's getting that from the unique hops. Lots of pine with a sweet caramel malt emerging as it warms. The mouthfeel is tangy and slightly sour with a great crisp, dry, bitter hop finish. This is my second Toccalmatto beer and I'm very impressed so far.
Just picked up the latest batch of this beer and it was so amazing I had to add to my review. Hazy amber-orange pour with a fluffy off-white three finger head with great retention and lacing. Extremely fresh with juicy hops dominating both the nose and taste. Resiny and piney with huge citrus and tropical notes with just enough sweet caramel malt for great balance. The mouthfeel is incredibly juicy with a great tangy, crisp, bitter finish. Overall, this was just so much better than I had remembered, I had to update my review. Surfing Hop is my favorite IPA, but this is not far behind. Toccalmatto is really bringing it! Highly recommended!
★
1,280 characters

3.76
/5
rDev
-8.1%
look: 4.5 | smell: 3.5 | taste: 4 | feel: 3.5 | overall: 3.5
On-tap. Shaker glass @ Cervecería Freiburg (Barcelona). Inviting brass color, cloudy appearance. Head is white, close & lasting. Slightly toasted malt, pine, resin & citric tropical fruit –pineapple, grapefruit- aromas. Crispy upfront, resinous & flavorful shows hints of grapefruit on the back. Medium body. Moderate to high carbonation. Oily texture. Well balanced malts & hops but finally sharp bitterness arises in the middle while lingers into a dry finish. Pine & grapefruit notes on the aftertaste. Highly recommended AIPA !!
★
535 characters

4
/5
rDev
-2.2%
look: 4 | smell: 4 | taste: 4 | feel: 4 | overall: 4
Where many American microbreweries are looking for that "schtick" that sets their IPA apart from the next, this Italian-brewed ale doesn't risk the muddle, but rather sticks to the tried and true recipe that's a known winner and executes it to perfection.
Its color is the typical amber. Somewhat golden and somewhat reddish, the ale puts forth a bright glow through its light haze. As a frothy off-white head emerges, it does so with a lather that laces the glass with broken rings in the beer's wake.
Its bright and citrusy aromas kick off with freshly zested oranges, pink grapefruit, and a zesty lemon scent. Light tropical notes follow with supple mango as the malty influences begin to balance its scent. Thin caramel and light biscuit gives the fruit a riper and more plump character.
Yet to taste, the flavor of malty-sweetness and fruit strikes the palate like shortcake and marmalade. But all that is short-lived as the hoppy center takes hold. Fleeting sweetness leaves behind the vibrancy of citrus peels, tangy grapefruit, light mangoes and appricots, even as a light lemony taste mimics what was suggested in the scent. Trailing bitterness is acutely citrus but also introduces the resinous character of pine needles.
Creamy and dry, its early honeycomb structure is carbonated and medium weighted. As the sweetness fades, its starchy malt texture ushers in a deeply resinous-dry finish with elements of pine, citrus and grain lingering in a long and biting aftertaste.
Sure, nothing about this review reveals anything that hasn't been said a thousand times. Yet, its clean, crisp and refreshing character is uniquely effortless and refines. I expect nothing less from these Italian brewers!
★
1,711 characters
4.02
/5
rDev
-1.7%
look: 4 | smell: 4.5 | taste: 4 | feel: 3 | overall: 4
Pours hazy amber with a large, lasting head.
Nose shows floral and herbal hops, lemon custard, tea notes and sweet lemon/lime confectionery.
Similar lemon/lime, custard and herbal hops as flavours. Some sweet clean malt following along with a well-suited assertive bitterness.
Could use some more carbonation.
★
309 characters
4.02
/5
rDev
-1.7%
look: 3.5 | smell: 4 | taste: 4 | feel: 4.5 | overall: 4
Draft at Goblin Pub in Pavullo nel Frignano, Italy.
Pours a cloudy golden orange color with tangerine edges and a 1.5 finger off-white head that slowly settles into a lasting ring. Streaks of soapy lacing left behind.
Complex hop aroma with a very nice balance of earthy and sweet fruit notes countered by a subtle pale malt presence. Grassy and resinous with straw and pine needle followed by citrus and tropical fruit. Hints of mango, pineapple and orange peel as well as some caramel malt, bread and biscuit.
On the lighter end of medium bodied with a blast of dry, sticky hops that linger over the sweeter notes into a dry finish. Spicy with grassy pine needle flavor that provides a decent amount of dry bitterness. This is nicely countered by a strong tropical/citrus fruit presence. Hints of mango, grapefruit, pineapple and orange peel provide some needed sweetness. The malt backbone is evident toward the end of the palate with just enough of a presence to provide balance without interfering with the hop flavors. Some caramel, bread and biscuit leading into a crisp, dry finish.
★
1,096 characters

3.87
/5
rDev
-5.4%
look: 4 | smell: 4.5 | taste: 3.5 | feel: 3.5 | overall: 4
750ml bottle, bottled 2nd of july 2012
A- Amber colour with a bit of haziness. slightly off-white head which is not very generous (about 1 finger) but is sure very dense, and shows very good retention as well as decent amounts of lacing
S- Great hoppy aroma. Fresh grassy/undergrowth feel upfront, whit a bit of a sharp/pungent feel to it. Some citric and exotic fruits notes on the back of things. Not overly complex but super fresh, assertive and persistent
T- A bit of a let down after what the aroma promised. Slightly sweet entrypoint with a touch of caramel. A bitter resinous/herbal feel (has some fresh notes of pine and something that reminds me of mint) soon deveplops on both tongue and palate. Some exotic fruits notes may be noticed if paying close attention, but they're pretty much covered by that strong herbal feel, which also dominates on the back of the palate an in the aftertaste, with again that sharp/pungent feel that could be noticed in the aroma. Overall very refreshing despite quite intense bitterness, though the smell was way more promising
M- Medium body. Carbonation is quite dense but somehow not that prickly, the beer is still quite soft on both tongue and palate. Resinous bitterness is pretty persistent in the aftertaste
O- This is sure highly drinkable, very refreshing and easily enjoyable, though sure not as complex or bright as the smell promised, which is actually something i also found in Re Hop from the same brewery
★
1,468 characters

4.22
/5
rDev
+3.2%
look: 4 | smell: 4.5 | taste: 4 | feel: 4 | overall: 4.5
On Tap at Chez moeder lambic fontainas Brussels
Hazy golden with a small white head that stays and bothers the glass with its stickiness. Immensely fresh aroma of orange, apricots, some vanilla.. Just massive.
Hoppy as all hell, but not extremely bitter. Just drinkable, fresh and marvelously fruity.
Semidry, good long bitter finish. Not a lot of malt notes to be found at all,
Light to medium bodied, good carbonation, but not "sparkly".
Very good refreshing IPA !
★
470 characters
4
/5
rDev
-2.2%
look: 4 | smell: 4 | taste: 4 | feel: 4 | overall: 4
A 40 cl (?) pour into a short tumbler at BQ-Birra Artigianale Di Qualita in Milan, Italy on 6/17/11.
Slightly amber and a bit hazy. Head dissipates quickly to just above a film but leaves plenty of lace. Strong grapefruit and pine aroma to begin that fades with time. Some caramel is also present. Very soft mouthfeel. Surprisingly light body for an IPA. Nice up front bitterness with a gradual increase in the middle and end. This culminates in a strong bittersweet finish. While some of the alcohol is evident, it is not overpowering. The acidity in the front and middle surprised me. Well balanced with a very slight lean towards the sweet side. Given the body and acidity, not a typical American IPA.
★
705 characters
4.21
/5
rDev
+2.9%
look: 3.5 | smell: 5 | taste: 4 | feel: 4 | overall: 4
Although classified here as American IPA, this beer should be entered in still nonexistent category of »Oceanic IPA« considering that contains Soraci Ace hops native to Japan and Pacific Gem grown in New Zealand. The two hops are featured by high alpha acid content therefore both have good bittering potential. 750 ml, BB date reads 21. September 2011. Interesting label though, with a classic motive of the Rising Sun and Japanese military aircraft in the foreground. Pour into tulip gives birth to hazed deep golden body with orangeish tint, topped by low to medium dense white head that sets to a stable cloth.The aroma is very peculiar with a good dosage of blackberry typical of Pacific Gem hops, accompanied by lemon and grapefruit and subdued clean malty sweetness.The initial oaken flavor originating from NZ hops with citruses (from Japanese Soraci Ace hops) and peppery spiciness continues to a high, resinous hoppy bitterness that lingers into prolonged aftertaste but never gets really harsh. The low, clean malt flavor is virtually imperceptible. Moderate carbonation combines with high hoppy bitterness derived from high alpha acid NZ and Japanese hops to provide dry finish. Nearly medium bodied with smooth texture.
Zona Cesarini is a very particular interpretation of American IPA distinguished from others of its kind by usage of exotic hops giving it blackberry aroma and oaky flavor.
★
1,408 characters
Zona Cesarini from Birra Toccalmatto
89
out of
100
based on
15
ratings.