Dismiss Notice
Dismiss Notice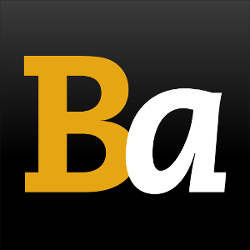 Join Our Email List →
And we'll send you the latest updates and offers from BeerAdvocate, because knowing is half the battle.
Dismiss Notice
Wee Geech
- Anderson Valley Brewing Company
Reviews: 15 | Hads: 30
4.72
/5
rDev
+22.6%
look: 4 | smell: 4.5 | taste: 5 | feel: 4 | overall: 5
Pours a clear burnished gold. Smells of pungent earthy hops. Medium body, very full for a session beer. Taste begins with a fresh lemonyness, followed by immense earthy pungent American hops (Fal Allen told us it was Chinook and Columbus) in the middle, marijuana-like, earthy, and spicy, with delicious sulphurous compounds and no harsh resins or cattiness. Finished with a balancing lemony freshness that comes from lemongrass, fruity and dry, with lingering hop spiciness. Throughout, malts are subtle and toasty. Can hardly believe this beer is a low-alcohol session beer, because it fully supports the complex and wonderful pungent (not citrusy) hops in the middle. Fabulous and innovative! A hop monster you can actually drink, with unique and complex hop flavors, balanced by a well-chosen spice.
★
803 characters
4.42
/5
rDev
+14.8%
look: 4 | smell: 4.5 | taste: 4.5 | feel: 4 | overall: 4.5
Really clearly filtered and light for an IPA. Very clean bouquet of clear and fresh hops. Cascade? Planty smelling.
Super dry, earthy and hippy. Finish is light and well balanced. Extremely fresh and enjoyable.
Served I. A pint glass at brouwers.
really tasty, clean and enjoyable
★
284 characters

4.28
/5
rDev
+11.2%
look: 4.5 | smell: 4 | taste: 4 | feel: 4.5 | overall: 5
A- hazed golden with a nice hoppy looking rocky white head and plenty of globby lace.
S- grapefruit, mandarin, and some pine. I'm guessing there's some Amarillo in there. A touch of pale malt too.
T- nice mild bitterness throughout with great hop flavor. Grapefruit, orange and lemon with a savory almost meaty quality. Finishes with lightly toasted malt and lingering hop flavor without too much bitterness.
MF- very light bodied and refreshing with the perfect level of carbonation to be a real thirst quencher.
D- wow a 4% abv IPA. I hear there's some discrepancy over whether this is a pale ale or an IPA, but either way it's a good
brew. I would lean more towards a hopped up American pale ale. This is "just did alot of yard work hop head get it in summertime beer".
★
779 characters

4.25
/5
rDev
+10.4%
look: 4 | smell: 4 | taste: 4.5 | feel: 3.5 | overall: 4.5
Bright golden orange, brilliant clarity. White cap of foam that laces nicely. Lasting retention, an initial crown of delicate lace, with some random spottiness on the opposite side of the glass.
Pungent grassy green hop aroma, resiny for sure. More on the herbal end of the spectrum. Grass clippings and summer weeds.
Flavor packs a bitter resiny punch, dry finish, with a big pale malt presence. Some bitter orange peel comes through, but overall it's not especially citrusy. Bitter grass and traces of dry aspirin. Light bodied, more of an APA in feel, somewhat one dimensional yet interesting. Packed full of bitter resiny hops, sessionable for the hop inclined.
★
667 characters

4.22
/5
rDev
+9.6%
look: 3.5 | smell: 4 | taste: 4 | feel: 4.5 | overall: 5
On tap at Rattle-N-Hum in NYC: pours hazy gold in color with a creamy 1 finger white head that faded slowly and left good spotty lacing.
Smells of citrus hops, light grapefruit, floral hops, sweet malt, grains, brown sugar and light hop spices; nice sweet, soft nose that's got nice balance with of all the basic notes.
Tastes of sweet malt, lightly toasted grains, floral hops, flowers, grass, herbs, brown sugar, citrus hops, grapefruit, light lemon, pepper and other light spices; really nice pale ale that has all the flavors and ingredients covered. The grains and sweet malt are countered by the hop presence for an easy drinking beer.
Wow, this is crisp - mad crisp, with a creamy feel on the tongue, high, zesty carbonation like it was shaken up, a medium body and a general grainy finish that is bitter and on the dry side.
Very high drinkability, this was very refreshing and real easy to drink. I recommend trying this beer, especially on a hot summer day. This could be a session beer, as it is so basic yet so tasty that it could be dangerous.
Note: The Anderson Valley Brewing Company lists this beer as a Pale Ale, not an American IPA.
★
1,159 characters

4.07
/5
rDev
+5.7%
look: 4 | smell: 4.5 | taste: 4 | feel: 3.5 | overall: 4
a: This was a pale golden color and it was served to me with a small frothy cap.
s: Lots of fresh grassy, floral hop aromas backed a hint pale malts.
t: This is a very flavorful wee beer, I like it. Biscuity pale malts with hints of vanilla are quickly washed away by abundant floral bitterness with a little lemon.
m: Kind of thin for an IPA but not bad for 4%.
o: The abv makes it kind of thin and light, but the huge hops presence makes this a really tasty hop tea.
★
472 characters

4.05
/5
rDev
+5.2%
look: 4 | smell: 4 | taste: 4 | feel: 4.5 | overall: 4
At Dutches in East Hyde Park.
Golden yellow with some haze. Decent amount of head and some lace.
Nose is grassy with a good amount of citrus and pine present.
Mouthfeel is fairly good with a medium body. Doesn't quite have the body or build for an IPA but has more hops and bitterness than I would expect from an American Pale Ale.
Good esters and yet finishes clean. Plenty of background bitterness and great biscuity notes. Light grassy feel with spice and citrus from the hops.
Very drinkable and at 4% it's a great session beer.
★
538 characters
3.95
/5
rDev
+2.6%
look: 4 | smell: 4 | taste: 4 | feel: 3.5 | overall: 4
Poured on tap into a shaker pint at Pizza Paradiso DC. Listed as a pale ale.
She has a dark solid gold body with visible carbonation. Real nice creamy off white head. Body is slightly cloudy, just a hint. Drink leaves a small amount of lacing while drinking but not much.
Bouquet is a small faint citrus grapefruit, but then goes to a soft spicy hop profile. After some more examination there is a hint of slight dense bread dough.
Taste is super fruity, with a sharp spiced hop finish. Very light bodied although a bit carbonated. Real surprising pale ale filled with lots of flavor. It is a little wet feeling though in the palate.
It's real hard for me to score this one cause it feels like a bigger beer than what it offers and that is what is most impressive. This is a strong hop forward pale ale that could totally pass as an American IPA, it feels very big. Now having checked how it is listed... well.. this is an American IPA. More importantly it is incredibly low in abv but feels full of flavor and larger and higher. You really do get the impression of drinking a strong IPA with this that could be in the 6.5+ abv range, real good and super session-able. Onward ho!
★
1,184 characters

3.88
/5
rDev
+0.8%
look: 4 | smell: 3.5 | taste: 4 | feel: 4 | overall: 4
Pours a bright gold color with a decent white head.
Aromas are grassy, herbal and floral, with some pine hops.
Taste is dry, grassy, and a bit doughy. There is a light spiciness, some bitter lemon flavors and a creamy malt like quality. Finish is lightly bitter and floral.
Body is nice, good carbonation as well.
Overall, this is a pretty solid and sessionable beer.
★
371 characters
3.82
/5
rDev
-0.8%
look: 4 | smell: 3.75 | taste: 3.75 | feel: 3.75 | overall: 4
On draft at The Lark, East Northport, New York.
Poured a light bronze hue with a one finger foamy white head. There was good retention and lacing.
The smell featured a soft pale malt and pleasant pine.
The taste offered an upfront piney hop spice with a round toasted pale malt in the background.
The mouthfeel was typical for a session IPA.
Overall a tasty and quaffable IPA that really drank more like an ESB.
★
416 characters

3.74
/5
rDev
-2.9%
look: 3.5 | smell: 3.75 | taste: 4 | feel: 3.25 | overall: 3.5
Comes out of the tap a clear amber, not much head but that may be an artifact of the pour. Aroma is malty and fruity with a firm hint of hops. Flavor is mainly hoppy, contrary to the aroma, woody and a little evergreen, with some subtle citrus notes. Texture is smooth with good fizz, but not a whole lot of body. Definitely worthy of at least a try!
★
350 characters

3.72
/5
rDev
-3.4%
look: 3.5 | smell: 4 | taste: 3.5 | feel: 4 | overall: 3.75
Appearance is a light, cloudy copper with half a finger of head. Nose has both pine notes and a mild hoppiness to it. This offering tastes light, but flavorful and has a solid hop character on the finish.
Not sure how this became classified as an IPA on BA. The Anderson Valley website labels it an APA and states that it could be considered a "session IPA" (whatever that is). I think that it is a rare, tasty low alcohol beer.
★
429 characters
3.71
/5
rDev
-3.6%
look: 4 | smell: 3 | taste: 4 | feel: 3.5 | overall: 4
Reviewed from notes last night on tap. MAY have been on firkin, but could not verify.
Golden color with white head. smell is somewhat muted, but can pick up some floral hops. taste is sweet with an underlying fruitiness, more reminiscent of fruit flavoring in morning cereals than what is commonly associated with hops. The malt also has a strong present. Taste is also somewhat "lagerish." The mouthfeel is a bit light bodied. Overall, this is a nice offering. The pure sessionability of a refreshing *somewhat* hop forward beer makes this one a winner.
★
556 characters

3.5
/5
rDev
-9.1%
look: 3.5 | smell: 3.5 | taste: 3.5 | feel: 3.5 | overall: 3.5
First had: on tap at TJ's, Paoli, PA
Listed as an APA, not an AIPA.
Poured a crystal clear golden amber color with a pinky-finger breadth of white head; decent retention, minimal lacing. Aroma of floral hops, wort. Taste was almost straight-up homebrew in nature, doughy maltiness, with a decent balance of floral hops and citrus zest for a meekly bitter finish. Not too bad, but I can modestly aver that my homebrewed APA is better. ;) Light-medium body, and pretty damn easy to drink.
★
488 characters
2.28
/5
rDev
-40.8%
look: 3 | smell: 2.5 | taste: 2 | feel: 2 | overall: 2.5
Pours a yellow liquid, nothing special, looks like beer, 1" head on it. Smell lacked hops. An ipa, from CA, but without the smell of hops. Not a good start.
Wow, the taste is even worse than the smell. Diacetyl crossed my mind, maybe the beer is just really bad, but there is something that just does not belong here. And lacking things like hops, that do belong. I can't taste anything but off flavors. Like an attempt at a sour ipa without hops. Just acrid, vinegar.
Doesn't taste light, doesn't taste like an ipa. Tastes like failed homebrew.
★
548 characters
Wee Geech from Anderson Valley Brewing Company
85
out of
100
based on
15
ratings.