Dismiss Notice
Get 12 monthly issues of BeerAdvocate magazine and save $5 when you select "auto-renew."

Subscribe now →
Dismiss Notice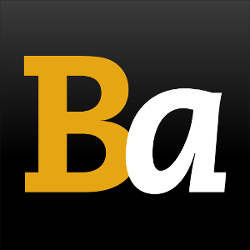 Join our email list →

And we'll send you the latest updates and offers from BeerAdvocate, because knowing is half the battle.
St-Ambroise Citrouille (The Great Pumpkin Ale)
- McAuslan Brewing
| | |
| --- | --- |
| Educational use only; do not reuse. | |
Reviews: 165 | Hads: 370

3.78
/5
rDev
+2.7%
look: 4 | smell: 3.5 | taste: 4 | feel: 3 | overall: 4
Pours a nice dark amber/mohaganey colour with a thin head that leaves no lacing.
All I can smell is cinnamon, nutmeg and beer.
If you threw a piece of pumpkin pie and some beer in a blender, then drank it, it would taste like this, delicious!
To bad this wasn't available all year around.
★
291 characters
3.64
/5
rDev
-1.1%
look: 3 | smell: 4 | taste: 3.5 | feel: 4 | overall: 3.5
Tan head rose a half finger but did not last. Slow moving, medium-large bubbles slowed and eventually went flat. Clear orange-tangerine, light brown hue. The smell that was richly rewarding with a lot happening; cinammon, nutmeg, ginger, spicy, quite loaded. Taste of spice and cider with a smooth textured mouthfeel, hoppy with a malty aftertaste that got more bitter with air. At times suggestive of spiced rum and apple cider, intriguing, warm and hoppy with a feel of a more alcohol than the label suggested. Cheers to another Fall season, break out the pumpkin ales.
★
571 characters
4.12
/5
rDev
+12%
look: 4 | smell: 4.5 | taste: 4 | feel: 4 | overall: 4
12 oz bottle from the LCBO.
Pours a hazy dark reddish orange, like apple cider, very thick and tight off white head forms, very compact, good lacing on the glass, settles to a thick ring, very good retention on this one. Smell is nice, caramelized pumpkin pie, nutmeg and cinnamon, allspice, very bready bready and pielike, about as close to an actual pie as a beer will get, alcohol comes through but only complements the aroma. Taste is great too, real light pumpkin/squash gourdiness, cinnamon and nutmeg, bread, caramel, some spice in the finish, but well done and it really lets the malt and pumpkin come through. Mouthfeel is light to medium bodied with medium carbonation. A real nice pumpkin ale, great balance between the pumpkin and spices, almost perfect.
★
767 characters

4.04
/5
rDev
+9.8%
look: 3.5 | smell: 4.5 | taste: 4 | feel: 3.5 | overall: 4
Pours a deep orange. Pretty thin head, very little retention.
Excellent aroma, the spices really come through nicely. Wonderful combination of ginger and cinnamon, actually smells just like a scented candle my girlfriend has.
Spice right up front. Emphasis on ginger but with a nice sugar/cinnamon sweetness. I think that it could use a little more sweetness actually. The spice gives way to more traditional beer flavours. Light caramel taste and a subtle english bitterness in the finish.
Thin pumpkin beers frustrate me, I want something with a bit of body to go with the desert-like flavours.
Very drinkable, a good autumn beer.
★
639 characters
3.6
/5
rDev
-2.2%
look: 4 | smell: 4 | taste: 3.5 | feel: 3 | overall: 3.5
McAuslan's Great Pumpkin Ale is one that I'd been hoping to spot this season. Sure enough, on a hunt for any Dogfish PA remaining in my region, I spotted it as well. It's sold in a 4 pack, which to be honest, I thought might be a bit too many at a time for a novelty beer. Luckily this one goes down well and the other three wont be to long in joining the first.
It pours with an attractive mahogany color, reddish brown but without much of a head even less lacing. The smell however is quite nice.. cinnamon, cloves and ginger plus a steady sweetness. The taste has the sweetness in spades and it's balanced somewhat by the spices in the nose. I think some more hops would pull the thing together quite nicely.. but maybe the realm of a pumpkin beer is to be a bit on the sweeter side. And speaking of pumpkin.. there might be some but its not really enough to speak of.
Overall I think this is a good pick.. and given that you'll have four on your hands - a good chance to introduce them to people who have never tried a seasonal beer.
★
1,039 characters
3.92
/5
rDev
+6.5%
look: 4 | smell: 4.5 | taste: 4 | feel: 4 | overall: 3
A: Dark copper, deep bronze. Two fingers of head that deminish to nothing fast
S: Predominantly ginger and cinnamon spices come through, there is some pumpkin lingering back
T: Nutmeg and ginger spices come through well but the flavour of the beer is more powerful. Light and caramel malt are both evident. There is some flavour from the wheat used as well. A little bit sweet for my taste, I wouldn't mind some hops in there for more balance. I want more pumpkin to come through
M: Light bodied, sharp biting carbonation
D: Too sweet for me to drink a lot of. I've had better pumpkin beers
★
594 characters

3.78
/5
rDev
+2.7%
look: 4.5 | smell: 4 | taste: 3.5 | feel: 3.5 | overall: 4
The beer, like its label and packaging, is brimming with orange, albeit a slightly darker tone. White rings are a mainstay. Meddling shades of red and brown blend to make a pint sized Red Rock Canyon. Exquisite clarity allows light to beam in, blaze through, and shimmer out from the well burnished surface.
Its potpourri like bouquet is no doubt fragrant but appropriately restrained so as not to be confused with hand soap. The scents here don't smell as part of a perfume, they smell as part of a pie. Actually better yet - a beer. There is more than enough biscuit and light toffee to keep spices from lifting more than they should carry.
The spices - I'll take a stab at it at guess nutmeg, allspice, and cardamom - are even more so numbed in the flavour. Foremost is the taste of a bready, biscuity, wafer-like malt with maybe a string of toffee that follows. The flavour of pumpkin, like the spices, is present but relatively minimal to what most other pumpkin ales allow.
I generally like to age my pumpkin ales a year or so but the bitterness, alcohol, carbonation and most importantly - the spicing - in this are all quite low as it stands. My notions of pumpkin pie diminished with every sip but all indications of a good beer were present all throughout.
St-Ambroise's Citrouille is a "beer first spices second" kind of pumpkin ale. If you like these fall time seasonals to be intensely fragrant, perfumy and spicy then I'd gladly insist on the Weyerbacher Imperial Pumpkin or the Southern Tier Pumking - both outstanding. But if you're just curious to dabble in the world of pumpkin ales for the novelty of it, then this is a decent place to start.
★
1,669 characters
3
/5
rDev
-18.5%
look: 3 | smell: 3 | taste: 3 | feel: 3 | overall: 3
Interesting as a seasonal beer, but not especially noteworthy in any way.
Pours a moderate, aggressively carbonated head with lots of snap. That quickly settles to a thin ring and the beer does not surrender any lace. A handsome chestnut colour, but after that very ordinary.
Quite subdued across the board. Some malt, pumpkin and spice in the nose. Thin water mouthfeel with some slight spritziness. Malt and a hint of pumpkin to taste. Very subtle. Slightly dry bitter finish.
★
480 characters
3.85
/5
rDev
+4.6%
look: 3.5 | smell: 3.5 | taste: 4 | feel: 4 | overall: 4
A: Deep-bronze/copper with a light tan head. Not much retention or lacing.
S: Pumpkin pie spices that are dominated by ginger, which works well for a beer.
T: Pleasant pumpkin pie spicing is modest and not overdone. A little caramel & nutty malt, modest bitterness.
M: Body is on the light side of moderate, with a dry finish.
D: Very drinkable.
★
349 characters
3.89
/5
rDev
+5.7%
look: 3.5 | smell: 4.5 | taste: 3.5 | feel: 3 | overall: 4.5
Served at 42 degrees. Best before date: May 31st, 2008.
A: Poured a gorgeous coppery amber color with about half a finger of head from a semi-aggressive pour into a pint. The head fades very quickly leaving only a thin film. No lacing whatsoever.
S: Pumpkin pie in a bottle, it's pretty incredible. Massive spices: cinnamon, clove, nutmeg, etc. There's also a tad of sweetness in the aroma.
T: When cold, the spices really dominate the rest. As it warms a bit, it really does taste like pumpkin pie. The malt shows itself first followed by a really faint hop appearance. The taste vanishes fairly quickly though, I wish it had somewhat of a bolder aftertaste.
M: Light-bodied with a relatively sharp if not abrupt finish. A bit of a let down for this character.
D: An easy drinker which feels quite refreshing with just the right amount of carbonation. Alcohol is totally hidden.
Overall, an interesting seasonal well worth trying. The highlight was the smell to which, unfortunately, the taste doesn't quite live up to.
★
1,026 characters
3.53
/5
rDev
-4.1%
look: 4 | smell: 3.5 | taste: 3.5 | feel: 3.5 | overall: 3.5
bouteille brune de 341ml.
touche épicé très agréable, la première version était brassée sous licence de Buffalo Bill's Brewing, quoi qu'à l'époque la Pumpkin Ale était plus sucré que celle de McAuslan, aujourd'hui la saveur diffère, je préférais les versions précédentes. un peu courte, la couleur est superbe par contre.
★
342 characters

3.76
/5
rDev
+2.2%
look: 3 | smell: 4.5 | taste: 3.5 | feel: 3 | overall: 4
It has a delightful smell like a homemade pumpkin pie. Spicy and fresh.There wasn't much head even with a rough pour. This one really delivers on the spices but with a strong alcohol aftertaste. This really does taste like pumpkin pie. A bit thin as a beer but i could go through a few easily. It really works well as a seasonal beer. I look forward to having some next fall.
★
375 characters

3.85
/5
rDev
+4.6%
look: 4 | smell: 4 | taste: 4 | feel: 3.5 | overall: 3.5
Bottle from metro Joanette
Poured a gorgeous deep burnished copper color with an excellent creamy tan cap.
Aroma is phenomenal....like liquid pumpkin pie...malts, pumpkin, spices and light sweetness...delicious!
Tastes pretty much like it smells..malty sweetness with pumpkin flavors and spice/hop astringence to balance, develops some earthy-mustiness in the middle...slightly drying finish with a wonderful pumpkin pie after taste.
Of the pumpkin beers I've tried this is undoubtedly the best.
★
499 characters
3.84
/5
rDev
+4.3%
look: 3.5 | smell: 4.5 | taste: 3.5 | feel: 3.5 | overall: 4
341 ml bottle. Best before 31 May 2008.
A- Nice deep copper colour. Decent bubbliness. Weak head that is orange coloured and dissapeared quickly. My wife's head lasted longer, probably a cleaner glass.
S- Sweet spice and malt. I could swear there's pumpkin in there, but since it's not actually an ingredient I may be imagining it.
T- Spices very nice. Could use a more complex malt middle, as there is a big watery spot in the taste profile. Quite sweet. Acceptable, but low, hops level that fits the character of the beer.
MF- Decent body. Smooth. Maybe a little too light for an autumn beer.
D- Can be sipped or guzzled. Relatively low ABV measn you don't have to stop at one like the stronger cold-weather beers. Not a beer I will get often, but once a year would be fine.
★
783 characters
3.77
/5
rDev
+2.4%
look: 3.5 | smell: 4 | taste: 3.5 | feel: 4 | overall: 4
Bottle courtesy of Mr.V: Poured a clear light brown color ale with a medium foamy head with average retention. Aroma of canella and nutmeg and nutmeg is quite intense. Taste is also dominated by some canella and nutmeg as well as some light cloves notes (I could not notice any ginger even thought label mention it as one ingredient). Body is about average with some average carbonation. I don't remember the previous version that was brewed years ago to contain that much spices but this was quite enjoyable nonetheless.
★
522 characters
St-Ambroise Citrouille (The Great Pumpkin Ale) from McAuslan Brewing
83
out of
100
based on
165
ratings.