Dismiss Notice
Dismiss Notice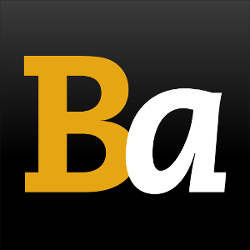 Join Our Email List →
And we'll send you the latest updates and offers from BeerAdvocate, because knowing is half the battle.
Dismiss Notice
St-Ambroise India Pale Ale
- McAuslan Brewing
| | |
| --- | --- |
| Educational use only; do not reuse. | |
Reviews: 60 | Hads: 158
3.68
/5
rDev
+0.8%
look: 4 | smell: 3.5 | taste: 4 | feel: 3 | overall: 3.5
I poured this from a bottle into a tulip glass.
A: Great light head that holds its own. Beautiful amber caramel colour.
S: Too grassy for me, but I like the big citrus/resiny IPAs. I imagine this is the way IPA should probably smell before centennial and fuggles.
T: Bitter, tangy and slightly sour. Not much malt coming in, except maybe to give balance. In the finish I can taste some light malt, more honey then caramel. Don't let that description fool you, this is not a sweet beer.
M: Too much carbonation for me. I could see how some people might find that really nice with this high levels bitterness, but I like my brews rich without so much carb. This is too light for the carbonation in my opinion.
O: This was a good beer. Not excellent, but I think I got my hopes up when I saw the words dry hopped with McAuslan brewing company, so maybe I am just being to hard on them. I would get this again, but there are better IPAs out there for sure. I could see it drastically improving out of a tap. I also have no idea how old this bottle is, there is no date on it.
★
1,076 characters
3.64
/5
rDev
-0.3%
look: 3 | smell: 4 | taste: 3.5 | feel: 4 | overall: 3.5
341 ml twist-off bottle from 4-pack. No freshness date on bottle on package. Tasted from tulip.
Very nice, clear amber with small carbonation bubbles feeding an initially two-finger white head. Head fades to a small, thin, patchy haze. No lacing or spotting.
Herbal and grassy hops up front with some lemony citrus in the back. Mild sweetness, some grainy malt.
Balanced, mild mannered IPA flavours here, just slightly bracing hop bitterness (grassy, a bit floral) smoothed out by some slight citrus sweetness. Malts are bready, a touch nutty, and sweet.
Smooth, and a bit creamy in the mouth. Good body, but not too thick, and light carbonation.
Overall it's a nice, if mild (teetering on the edge of boring) example of the IPA. Surprised it took McAuslan so long to join the rest of the brewing world, and this may hurt the acceptance of the beer; in a sea of brash, flavourful brews, this one is meek. I will say that I enjoy this beer, and will likely drink it again on occasion, but I don't think it will ever be a recommended IPA for me.
★
1,048 characters
3.73
/5
rDev
+2.2%
look: 4 | smell: 3.5 | taste: 4 | feel: 3.5 | overall: 3.5
Clear, filtered-looking honey-coloured body with a good finger of white head, leaving some lacing behind.
The nose shows tropical and citrus fruits: lemon-lime, guava, pineapple. Sweet malt and light minerals. Could be more present.
There's a solid similarity to their pale ale here, though this one is distinctly an IPA. Very well balanced in spite of a moderately-high bitterness. The hops present earthy, herbal and citrus notes and are contrasted against an adequate malt base. Alcohol is pretty noticeable for its 6.2% ABV but it works here, blending in with the hops.
I'm not totally sold on the feel, it's on the light side for my liking. Carbonation is moderate.
I think this one seems to fit in with a good many other IPAs I've had from this country; Canadian brewers overall seem to have stylistic preferences distinct from either English or American brewers when it comes to the IPA, lying somewhere in the middle of the two (somewhat appropriately, it could be said). I'm not going to lie: I was hoping for something a little more impressive than this. Quality-wise, this one doesn't sit alongside their pale ale or stouts. That said, it is a decent offering, fairly drinkable and one of the best IPAs currently available in bottles in Quebec.
★
1,263 characters

3.28
/5
rDev
-10.1%
look: 4 | smell: 3.5 | taste: 3 | feel: 3 | overall: 3.5
12oz Bottle
Appearance - Crystal clear amber/copper colour with a large size frothy beige/off-white coloured head. There is a low amount of carbonation showing and there is some really good lacing. The head lasted for around 5 minutes before it was gone.
Smell - Malts, caramel, hops, faint oranges
Taste & Mouth - There is an average amount of carbonation and I can taste malts, caramel and a fair amount of hops. There is also a very light orange/citrus type flavour. The beer finishes with a dry bitter hop aftertaste.
Overall - This beer kind of has a taste all it's own. It's like an English IPA meets an east coast IPA. There is actually quite a bit of hop bitterness, but it's very one dimension. It's unbalanced and not something that I would buy again, especially with beers like Mad Tom, Smashbomb, Crazy Canuck available to me nearby.
★
849 characters
3.38
/5
rDev
-7.4%
look: 3.5 | smell: 3 | taste: 3.5 | feel: 3.5 | overall: 3.5
On tap at Bar Volo, IPA day. No aroma even after warms, creaminess to mouthfeel. Some bitterness, yes I am judging against an American IPA. Some spider lace. Sweetishness to it, even sugar. A little colour in the body. Would not seek out again, and not a good IPA even by English standards. OK drinkability if hot and thirsty.
★
326 characters
3.83
/5
rDev
+4.9%
look: 4 | smell: 3.5 | taste: 4 | feel: 3.5 | overall: 4
appearance: pours a golden colour with many bubbles visible,lovely finger of head that looks nice and thick and stays throughout, decent lacing.
smell: hops, malt, some citrus notes and pine, nothing spectacular to note though
taste: malts and hops this is by no means an american ipa the hops are there but not overpowering, slight nuttiness, again some notes of citrus and pine but nothing near the hop bombs i've grown used too, very balanced i found it refreshing and a nice change of pace
mouthfeel: good carbonation, nice chewiness to the beer, easy to drink, by no means full bodied nor light
this was not the best beer i've had and without a doubt not the best ipa, but as another poster mentioned a welcome addition to the quebec market which lacks in this particular style, but it was very nice and i'll probably drink it regularly if it becomes easier to find in bars and deps, hopefully they keep brewing it, it's a nice addition to the mcauslan family i'd say even though they could have done much better with this one
★
1,035 characters
3.38
/5
rDev
-7.4%
look: 4 | smell: 3.5 | taste: 3.5 | feel: 3 | overall: 3
Had this last night with some chicken burgers.
Poured from a 341ml. bottle, bottled July 13, 2011.
Appearance: The head is an off-white color, very generous and sticks around for awhile @ 3-4 fingers. Body is a clear, pale gold. Wish it were a bit hazy.
Smell: Dry hoppiness, resiny a bit with more malt than hops for aroma.
Taste: A bit of a hop bite but more in the aftertaste. Piney with some citrus fruit. Biscuity as it warms with a slightly more aggressive edge.
Mouthfeel: Dry a bit but not overly so. The bitterness seems more of an afterthought though it is there. The body lacks IMO. Not quite a strong one.
Overall: Certainly not bad but i would have hoped for a more intense IPA, especially since they did so well with their RIS. Worth trying before moving on to better IPAs.
★
793 characters
3.52
/5
rDev
-3.6%
look: 3.5 | smell: 4 | taste: 3.5 | feel: 3.5 | overall: 3
pours a clear, light orange/medium yellow golden color. a bit of foamy white head.
you really have to dig for the smell but it was different and quite nice. fruity, sweet malt, hops in there too.
taste was decent but i found it to be very heavy on the malt. there were noticeable grassy/piney undertones but still could have been a bit more hoppy in my opinion. good drinkability and well carbonated.
this beer was by no means bad but i don't think i'll be revisiting it any time soon.
★
489 characters
3.38
/5
rDev
-7.4%
look: 3.5 | smell: 3 | taste: 3.5 | feel: 3.5 | overall: 3.5
Was interested to try this one. Beer was light golden in colour, looked rather like a lager. A small but frothy white head. Not particularly exciting.
I got almost no smell from this beer. I do find that draught beer is often less pungent than bottled beer, but I really couldn't detect almost anything on this beer. Mild to an extreme. Nothing unpleasant, just very little going on.
A hint of pine-flavoured hops at the outset of the taste, with a very mild bitterness. Some caramelly malt is present as well. A mild bitter aftertaste is present as well. The beer is very balanced, but part of that balance comes from the fact that both the hop and malt flavours are quite mild. For me, it lacked the rich malt flavours of a good English IPA, but certainly does not have the hop presence of an American IPA.
Mouthfeel is decent- medium bodied, moderate carbonation. Feels fairly good.
Overall, a disappointment. I was interested to try this one, but didn't find it to be particularly enjoyable. I spent too much of this pint wondering looking forward to having something else.
★
1,081 characters
3.75
/5
rDev
+2.7%
look: 4 | smell: 4 | taste: 3.5 | feel: 4.5 | overall: 3.5
Finally got a hold of this.
Kind of disappointed it's not an AmericanIPA but whatever, as long as it's good.
Last bottle of the four-pack into Lucky Kat pint.
A- Beautiful deep, but crystal clear gold. Slightest yellow tint to the chewy head.
S- Smells delicious but a little muted. Different kinds of melon honeydew especially. Not the typical citrus and pine hop aromas I'm used to.
T- Grassy bitterness right up front. Just enough sweetness as well as a perfect amount of alcohol when aerating. After-taste is quite grassy as well.
M- Great feel here. Medium but robust body and carbonation. Crisp, and it all foams up and leaves quite dry.
O- A very good beer but I don't think it'll manage to infiltrate amrkets other than Quebec's. I'd be quite interested to try a side by side with the Pale Ale to see how close they are. I'm finding lots of similarities.
Better than most bottled IPAs in Quebec but come on McAuslan, a lil' more effort.
★
950 characters
St-Ambroise India Pale Ale from McAuslan Brewing
83
out of
100
based on
60
ratings.