Dismiss Notice
Dismiss Notice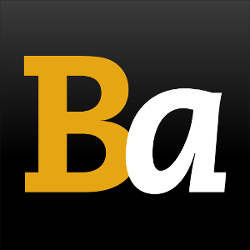 Join Our Email List →
And we'll send you the latest updates and offers from BeerAdvocate, because knowing is half the battle.
Dismiss Notice
Elevator Wheat
- Coop Ale Works

Educational use only; do not reuse.

Brewed by:
Coop Ale Works
Oklahoma, United States

Style | ABV
Hefeweizen | 5.60% ABV

Availability: Year-round

Notes & Commercial Description:
Beer added by: bort11 on 05-27-2009

Notes: A unique spin on a classic style, this spicy wheat ale starts with a blend of Maris Otter, white wheat and a hint of rye. After a late addition of Cascade hops, the beer is fermented on German wheat yeast. Notes of clove and banana can be found along with noticeable spice from the rye.

17 IBU

Formerly known as Zeppelin German Wheat.
Reviews: 14 | Hads: 53

4.75
/5
rDev
+21.2%
look: 4.5 | smell: 4.5 | taste: 5 | feel: 4.5 | overall: 4.75
The numerical scores above are from my most recent review.
Review of November 25, 2014
AP 4.5 AR 4.5 F 5 MF 4.5 OA 4.75
I think the recipe must have changed a bit with the name change, as this beer has gone from good to legendarily outstanding.
It reminds me of a dryer, spicier version of Live Oak's Heffeweisen.
Pours from a can into a very wonderfully cloudy liquid with a minimal white head.
Spicy slighty citric aroma.
Flavor is a mouthful. Banana, cloves, lemons, oranges, coriander, nutmeg, maybe a tiny bit of pineapple. Some nice hoppy spices (hoppier than most of this style) but not too much. Starts out dry but ends on a sweeter finish.
Mouthfeel is medium-full with a slight prickle.
I am very, very impressed with this beer. It makes me want to rediscover hazy yeasty wheat beers all over again.
Review of March 9, 2011:
AP 4 / AR 4 / F 4.5 / MF 4 / OA 4.5
A very interesting beer.
Slight aroma. Pours a light gold liquor with a white head and slight haze and a few stray bubbles.
Flavor is interesting and definitely grows on me. Much spicier than I expect from a pale wheat beer. The brewery says there is rye in there I believe it. Very nice and dry with a tinge of cloves and a nice bitter aftertaste. Seems like a very dry heffeweizen to me with a slight acidic prickle.
Mouthfeel is ok. I would have preferred it to be a little more something --- fluffier, velvety, something besides ordinary.
Very drinkable. I could see this being a good session beer.
★
1,490 characters
4.58
/5
rDev
+16.8%
look: 4.5 | smell: 4 | taste: 5 | feel: 4.5 | overall: 4.5
Had this in a pint can poured into a pint glass. Can smell and taste the banana and clove - very, very similar to Troeg' s Dreamweaver. Excellent wheat offering. My favorite from Coop Ale Works.
★
197 characters
4.31
/5
rDev
+9.9%
look: 4 | smell: 4.25 | taste: 4.5 | feel: 4 | overall: 4.25
It has a beautiful, hazy, and golden color but had a small head. Nice smell from the yeast and spices. It tastes like a wonderful fusion of a citrusy wheat and recognizable hefe. It has the smoothness of a wheat with the kick of spice from the rye and the citrus and clove work well together. Medium mouthfeel overall that makes it easy to drink more than one in a sitting. If anything, I could've done with just a pinch more of hops in it. It's a really good interpretation.
My favorite beer type is a hefeweizen, so I like this beer a lot. It is slightly different than a standard hefeweizen, but definitely something I'll be getting again.
★
647 characters
4.1
/5
rDev
+4.6%
look: 3.75 | smell: 4.25 | taste: 4.25 | feel: 3.5 | overall: 4
Hazy/opaque golden color. Herbal and sweet smell, very inviting! Some beers are malt forward, some are hop forward, this one is yeast forward given that it's a hefe. The taste mirrors the smell, herbal, sweet, and high yeast flavor. I don't pick up the rye that the can describes, but maybe my palate failed me. I will say from here on out, if I want a hefe this will be the one I grab. A delightful take on a German classic!
★
425 characters

4.09
/5
rDev
+4.3%
look: 3.75 | smell: 4 | taste: 4.25 | feel: 4 | overall: 4
I found Coop Elevator in Oklahoma City at Tapwerks located in the Bricktown area. The hazed bronze color was a bit darker/dingier than what I expect from a wheat brew and the rye may have something to do with that. The lighting at this taproom is not the best for grading colors either. Head was a bit thinner than I would expect as well, but it still left some pretty good lace. Aromas of cracked wheat, banana, and clove are all there. Flavor follows the nose with a slight rye peppering and sweet herbal tea. Nice smooth texture and medium carbonation like most hefes. Overall a very good brew from Coop.
★
607 characters

4.02
/5
rDev
+2.6%
look: 3 | smell: 3.5 | taste: 4.5 | feel: 4 | overall: 4
a hazy golden in color with an almost non existent head. light grain aromas. taste begins with an initial burst of sweet bread flavor. then some bubblegum and clove. finally an almost nutty, bready finish. a hint of hops in the aftertaste. a great wheat beer.
★
259 characters

3.93
/5
rDev
+0.3%
look: 3.25 | smell: 4 | taste: 4 | feel: 4.25 | overall: 3.75
Pours to a thick white head and cloudy orange-gold color. Head dissipates to a thin ring :(. Aroma is mostly banana and bubblegum esters and a touch of clove. Flavor is typical hefeweizen with a nice fruity banana front and a spicy finish. Mouthfeel is medium and creamy. Overall a very good beer, but what is up with the head?
★
327 characters

3.84
/5
rDev
-2%
look: 3 | smell: 4 | taste: 4 | feel: 3.5 | overall: 3.75
Really nice American wheat ale. Sweet, slightly tart, lots of grains and wheat, with a big smooth kick of banana from the yeast.
Slightly slick mouthfeel; medium; lively.
Really nice, creative take on a wheat ale.
★
215 characters
3.8
/5
rDev
-3.1%
look: 4 | smell: 4 | taste: 3.5 | feel: 4 | overall: 4
Coop Zeppelin sampled on tap at the Ale Werks in OKC. Served in a pint, the beer is a hazy dark straw color with a bone white head. It has a lemony nose with cloves.
Wow, leads with a blast of lemon! Citrus zest and spices follow. I get a bit of all spice and a more than touch of clove.
The mouth is slick with decent heft. I think this is a more than passable stab at the style. Well done!
★
393 characters

3.77
/5
rDev
-3.8%
look: 3.5 | smell: 4 | taste: 3.5 | feel: 4 | overall: 4
Pours up a cloudy gold with a white head that leaves some patchy lace on the glass.
The aroma has fruity notes of bubblegum, banana, clove, and vanilla backed by some spiciness from the rye.
The taste has a nice malt base of crackery wheat, bready malt and spicy rye with a hint of citric hops and plenty of Hefeweizen yeast character.
Overall, an interesting take on the style. The rye and Hefeweizen yeast play well off each other.
★
436 characters
3.67
/5
rDev
-6.4%
look: 3.5 | smell: 4 | taste: 3.5 | feel: 3.5 | overall: 3.75
Pours a cloudy gold from the can with just over a finger of foam. Banana, cloves and a touch of grain give this a very Belgianny (??) nose. You get the banana and cloves in the taste, but malted wheat really comes through. Pretty traditional. Medium mouth, and the wheat gives it a bit of chewiness. Really solid wheat ale. Nothing spectacular, but it is what it says it is.
★
374 characters
3.63
/5
rDev
-7.4%
look: 4 | smell: 3.5 | taste: 3.5 | feel: 3.5 | overall: 4
A - Poured a hazy yellow color with a white head that leaves lacing behind
S - Is of wheat malt banana and spices
T - Follows the nose wheat malt banana and spice flavors
M - This beer has a light body with medium carbonation to it
D - Another enjoyable beer from Coop that is good for the upcoming hot weather worth trying if you see it around
★
348 characters
3.4
/5
rDev
-13.3%
look: 3 | smell: 3 | taste: 3.5 | feel: 4 | overall: 3.5
A-Served in a standard shaker pint the beer was hazy blond color with more transparency and corbonation than what you traditionally see with a german hefe. It had a thin white head that was somewhat lacking and left very little lacing on the glass. The head was the most disapointing component of this beer.
S-lemony citrus is the prodominate smell followed by some clove. I was not getting the banana as mentioned in the notes. There is nothing to get critical on but nothing to get exited about either. Pretty average on the nose I would say.
T-It started off with a mild lemon flavor with a little spicy kick on the back that I cant quite pinpoint (my guess is its the rye) and is somewhat unique from what I have had before in a wheat. The beer is very balance, easy to drink and overall very enjoyable. Still not getting the banana.
M-light to medium body. This beer is very smooth with excellant drinkability...probably the beers strongest quaility.
O-A unique take on a german hefe and a very enjoyable beer overall. While average on appearance and smell I was pleasantly supprised by taste and my overall impression grew stronger as I drank the beer. There was nothing spectaculare about this beer but its a step up from Boulivard Wheat. There are definatley better wheats out there but I would have no problem drinking it again sometime either. If you are looking for a session beer this would be a very good choice.
★
1,430 characters
3.37
/5
rDev
-14%
look: 4.25 | smell: 3.5 | taste: 3 | feel: 3.75 | overall: 3.5
Confirmed through the brewer's website, this is indeed a Hefeweizen. I was expecting a Pale Wheat Ale or a Witbier. Glad I can focus on that now. Served in a 12 oz Weizen glass.
Appearance : Hazy, dense...yellows and oranges mesh together in the body with near 100% opacity. The head is a solid finger and sticks for awhile until it fades to a creamy ring leaving little to no detectable lace on the sides.
Smell : Very faint, but sweet malts, banana muffin and clove can be nosed if tried hard enough. There's nothing wrong with the aroma, it's just too quiet.
Taste : Everything is there except for a burnt flavor towards the finish. Clove, banana, orange, malts, vanilla cream... but then right there in the middle and persisting to the end is an ugly burnt malt/stale cigarette butt flavor. I first experienced this with Schell's, and a few other Hefeweizens after that. I've been literally sick of American Hefeweizens for this reason, and I fear it like a monster under the bed every time I try one. This characteristic literally destroys each Hefeweizen for me when it occurs. The good ones don't have this. The poor ones seemingly do.
Feel : Mild creaminess, zapping carbonation, a peppery finish.
Overall : Has the characteristics of a great Hefeweizen until that stale tobacco/burnt malt comes in. It's a major flaw in bad American Hefeweizens and it upsets me. I will probably be draining this one.
★
1,419 characters
Elevator Wheat from Coop Ale Works
86
out of
100
based on
14
ratings.