Dismiss Notice
Dismiss Notice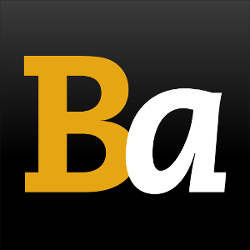 Join Our Email List →
And we'll send you the latest updates and offers from BeerAdvocate, because knowing is half the battle.
Dismiss Notice
Kremlin Crude
- Beer Here
| | |
| --- | --- |
| Educational use only; do not reuse. | |
Reviews: 15 | Hads: 52

3.92
/5
rDev
-1.5%
look: 4 | smell: 3.75 | taste: 4 | feel: 3.75 | overall: 4
P: Opaque brown, two finger riot beer head. Wonderful lacing.
A: Roasted malts, burnt sugars, alcohol.
T: Roasted chocolate, roasted malts, burnt sugar, smoke,
M: Medium body, medium carbonation, alcohol, sweet, syrupy,
O: This is not a bad IRS, actually, very good. A bit much alcohol.
★
288 characters

4.68
/5
rDev
+17.6%
look: 5 | smell: 4.5 | taste: 4.75 | feel: 4.5 | overall: 4.75
Strong, smoky aroma has notes of molasses, yeast, caramel, coffee and licorice. Pours a rich sable just a whisker above night black with a thick, very persistent tan head that "pillows" as time goes by. Flavor is - superb. Smoky, molasses, roast malt, quality coffee, nutty, woody and caramel flavors battle for the attention of your taste buds. It has a surprisingly strong component of hop bitterness, rather sharp and green-woody, the only weakness in the otherwise outstanding taste. Smooth, firm texture has good fizz and leaves an oily, smoky, lip-smacking finish. OK, how does one say "cheers" in Russian?
★
612 characters
4.42
/5
rDev
+11.1%
look: 4.5 | smell: 4.25 | taste: 4.5 | feel: 4.25 | overall: 4.5
Reddish black pour into my SAPP with huge dark tan head. Cherry and prune aromas. Stone fruit, chocolate/caramel flavors and a little alcohol on the exhale. Medium plus mouthfeel with velvety tongue coating. Rich, complex fruit and chocolate malt flavors-very satisfying.
★
271 characters

3.96
/5
rDev
-0.5%
look: 3.75 | smell: 4 | taste: 4 | feel: 3.75 | overall: 4
Poured from a bottle into a modified tulip glass.
A - Dark, chalkboard dark with a light dusting of red chalk. A quickly dissipating froth leaves an archipelago of mocha carbonation across the cap. Slight slickness coats the glass throughout,
S - Peaty smoked malts, coffee, cocoa, dark aged fruits kick things off. That lead to the warm rise of alcohol, sometimes masked in a rich bouquet of dark malts, sometimes
straight up. The slow smolder of dark wood, and cigar outer wrap tobacco smoke threads through all the experience.
T - Dark sugars and aged dark fruit, move into smoky, rich fig in 80% Madagascar cocoa.
Lush and complex, As the beer warms, that broad leaf tobacco, starts to be a bit much.
F - Starts slick, full palate coating to begin, then the rolling back of flavors and layers, leave a dry cocoa edge. The body is wonderful.
O - A fine take on a big stout, the smoked parts may be a challenge to some. The ABV is
pretty well blended. Brewed in Belgium, it does have that touch to it.
Quite enjoyable and worth the effort.
Cheers
★
1,048 characters

4.28
/5
rDev
+7.5%
look: 4.25 | smell: 4.25 | taste: 4.25 | feel: 4.5 | overall: 4.25
Poured into a Reuben's Brew small snifter. Pours a very dark mahogany brown, appearing opaque black in the glass with a fine two finger light brown head with good retention and lots of lacing. Aroma of dark toasted malt, charred coffee, earthy peat, hints of chocolate. Flavor follows, with quite toasted malt, coffee and chocolate all with char and and light smokiness, finishes smoky and rich with lingering coffee apertif flavors; a bit of booziness. Excellent creamy body with great mouth feel. A really nicely made and full flavored stout with quite a bit of smoke and char, but with the body to support it. Very enjoyable. I've had a lot of great stouts this year and this one is one of them.
★
698 characters

3.96
/5
rDev
-0.5%
look: 4.25 | smell: 3.75 | taste: 4 | feel: 4 | overall: 4
I've had this a few times now. This particular bottle has some age on it, probably somewhere between 1-2 years if I had to take an educated guess.
Appearance - Pour is black with a tall beige head. Retains nicely as a full cap leaving strands of lace here and there.
Smell - Pretty big burnt smoky peat malts; licorice, burnt sugar, molasses, dark caramel, glazed bread. Pretty intense mix of smokiness and sweetness.
Taste - Smoked peat still prevalent but less intense, and melds better here with a nice Euro-type imperial stout flavor profile of char, ash, dark fruit, licorice, molasses.
Mouthfeel - Well-carbonated, medium body, light alcohol warmth but pretty well-hidden. Sipper by nature, probably one to split.
Overall - A seriously sippin' smoky stout. Peat smoke doesn't overpower and works well with a cool Euro stout underneath. I think some age has helped balance this out a bit.
★
899 characters

3.78
/5
rDev
-5%
look: 4 | smell: 4 | taste: 3.75 | feel: 3.75 | overall: 3.5
500ml bottle. A nicely branded version of the style, right up until the point on the label where they proclaim "a smokiness from peaked malt". Well, perhaps that malt should sit down, and take five, or something.
This beer pours a solid black abyss, with prominent basal cola highlights, and four fingers of puffy, densely foamy, and chunky tan head, which leaves a decent array of sudsy, randomly webbed lace around the glass as it slowly recedes.
It smells of bittersweet chocolate, dry caramel malt, smokey rye whiskey, stale black licorice, acrid tanned leather, vegetal peat bog, cheap root beer, and a weird bit of papery ash. The taste is more sharp, well bled out of sugar chocolate powder, gritty caramel malt, a touch of rock toffee, dime-store black licorice, sedated smoky peat, of the muddled sort, given the mixed whisk(e)y heritage so far presented, more singed meaty notes, zingy Italian coffee, and weak earthy, floral, and leafy hops, well perfumed from the lurking booze.
The bubbles are quite light, frothy, and fully distributed, the body just on the light side of medium weight, for the highly expectant style, and generally smooth, the only vector of decrepitude here the lurking alcohol astringency. It finishes still pretty dry, the gritty chocolate, caramel, coffee, and yes, alcohol colluding and colliding as such for my so-called pleasure.
An adequate, balls to the wall, lay everything on the table version of an RIS, but overall, it comes off as a somewhat underwhelming instance, the weight not justifying the heady marketing tropes, really. Drinkable, if that's your thing (10% and all that baggage), but not all that worthy of multiple indulgences, be they wallet or liver-borne. Cool concept, with a bit less than an engaging delivery.
★
1,774 characters
3.72
/5
rDev
-6.5%
look: 5 | smell: 3 | taste: 4 | feel: 3.5 | overall: 3.75
1pt .9 fl oz bottle poured into two snifters. BJCP 13F Russian Imperial Stout
A Deep Mahogany Red, transparent when viewing through the top up (good clarity), solid head that dissipates which is fit to style
S Not much smell other than some caramel notes
T Some alchohol presence. Caramel malt. Slight fruitiness. Finishes sweet and roasty.
M Nice velvet up front that dries out. Medium body.
O Really nice beer. Would drink again if the time and price was right. Not seking it out.
★
490 characters

3.12
/5
rDev
-21.6%
look: 4 | smell: 3.25 | taste: 3 | feel: 3 | overall: 3
A - Very dark body, one finger khaki head with decent retention, and nice lacing.
S - Toasted rye, dark chocolates, lots of burnt sugar, and smokey!
T - Very harsh alcohol up front followed by a strong, smokey flavor. Lots of Irish Scotch flavors from the smoke.
M - Sandpaper rough like the Russian soul (according to my Russian girlfriend). Not super heavy for an Imperial Stout.
O - Go for this if you like your stouts very smoked. Not a lot of malts or smooth chocolate/coffee flavors in there. Not really what I'm into. Reminds me too much of drinking a campfire.
★
574 characters

3.98
/5
rDev 0%
look: 4.25 | smell: 3.75 | taste: 4 | feel: 3.75 | overall: 4.25
Big, deep brown body with a fluffy, billowy, sticky head. Molasses and scorched sugar aroma; toffee and brown sugar; faint coffee grounds. Toffee, roasted grains, smooth boozy flavor with wisps of hop bitterness. Heavy bodied yet smooth and dry on the tongue.
Like many northern European dark ales, this one is jam packed with flavor and attitude. Bold complexity and broad depth abound. Flavors outshine the large boozy character yet everything melds together nicely.
★
469 characters
4.15
/5
rDev
+4.3%
look: 4.5 | smell: 4.5 | taste: 4 | feel: 4 | overall: 4
500ml bottle into a FW tulip. no bottling date but i'm guessing about a year old.
Pours a pitch black with a nice 1.5 finger beige head. Amazing lacing on this one as well. The smell is intense right as it hits the glass. Huge roasted malt characteristics as well as a ton of chocolate on the nose. Oh jeez, the taste is quite nice! Big toasted/smoked maltiness to this one. Its much smokier than i would have anticipated. But not in the campfire burnt smokey way. Dark fruit is also present. Its got a really creamy mouthfeel to it even though its a big beer. Chocolate notes are definitely apparent in the taste and overall this is just a real well made RIS. Its not too in your face either which makes me tend to think its got about a year of age on it. I'd recommend this to all fans of the style!
★
802 characters

3.95
/5
rDev
-0.8%
look: 4.5 | smell: 3.75 | taste: 4 | feel: 3.75 | overall: 4
A: Pours a dark brown color with a monstrous foamy light brown head. The head took forever to go down and eventually settled at about one finger.
S: Peat, dark roasted coffee, root beer, burnt wood, anise and unsweetened baking chocolate.
T: Opens on a wet earth/peat note with a good amount of smoke. This is quickly replaced by a tootsie roll/chocolate cake sweetness. Flavor moves on to chocolate covered espresso bean and roasted malt and ends on a soft but bitter and charred note. Mouthfeel is medium and slightly slick. Doesn't show much of the 10%. A pretty tasty RIS.
★
580 characters
3.84
/5
rDev
-3.5%
look: 4 | smell: 3.75 | taste: 3.75 | feel: 4 | overall: 4
A: Pours an opaque black with lots and lots of foamy light tan head. A reasonable blanket retains, and leaves solid streaks of lacing.
S: Molasses and caramel, roasted malt, black coffee, and a touch of cocoa powder.
T: A thick bed of sweetness with a lighter note on top that comes through starting mid palate. Finish is full flavored and sweet, with some roasted malt notes.
M: Full bodied, medium carbonation.
Overall, a nice rendition of an imperial stout.
★
464 characters

3.89
/5
rDev
-2.3%
look: 5 | smell: 3.5 | taste: 4 | feel: 3.5 | overall: 4
Pours the color of texas tea, complete with a thick brown head into my glass. I just love the name mostly.
Lots of roasted coffee with some chocolate notes. It's hard to tell at this point exactly what to expect from the taste.
This is no beer for pussies. It clocked my taste buds with a nice dose of coffee, dark fruit and cocoa.
Alcohol warmth packs a punch and this could certainly benefit from some aging. Lingering cocoa and coffee round out the mouthfeel.
A textbook RIS that packs a punch. Age it for a few months and see where it goes. A bit too much for me at this point.
★
586 characters
4.05
/5
rDev
+1.8%
look: 4 | smell: 4 | taste: 4 | feel: 4.5 | overall: 4
how has this not been written up yet? my bottle is listed at 10% abv, not 11, but nevermind that. it pours a flowy cola color with just a little light seeping in and a tan head that fades to a thin film. nice nose, peaty as hell, smoke and earth, sweet compost, black coffee, and even like a brown rice grainy sensation. flavor is smokey for just a second, but gives way to whiskey flavor, or more of a scotch whiskey. there is light vanilla, burnt wood, and coffee beans. the peat comes back in the finish, which i really like. in combination with the booze, its lovely and warming going down. carbonation doesnt appear to be heavy, but its very expansive in the mouth, soft though, and bitter from the fired malts. an impressive product, and my first from beer here. tasty gear, unique, should do well in the american market.
★
827 characters
Kremlin Crude from Beer Here
87
out of
100
based on
15
ratings.