Dismiss Notice
Dismiss Notice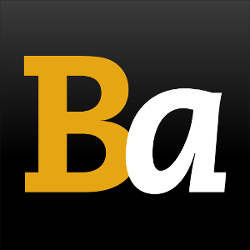 Join Our Email List →
And we'll send you the latest updates and offers from BeerAdvocate, because knowing is half the battle.
Dismiss Notice
Port Royal Export
- Cerveceria Hondurena, S.A. / BevCo Ltd
| | |
| --- | --- |
| Educational use only; do not reuse. | |
Reviews: 39 | Hads: 82
3.21
/5
rDev
+12.6%
look: 4 | smell: 3 | taste: 3 | feel: 3.5 | overall: 3.5
Pours straw yellow with a nice foamy white head that stays, leaving lacing.
The smell sweet grain, slight bread and some non-descript hop balance. A faint wet cardboard is in the abrupt finish.
It's light-bodied and crisp. Not too fizzy.
Rather bland, but a mainly inoffensive brew that I could drink plenty of to quench a thirst, especially on a hot day.
★
359 characters

2.86
/5
rDev
+0.4%
look: 4 | smell: 3 | taste: 2.5 | feel: 3 | overall: 3
From a 355 ml. green can and poured into a cylindrical glass. Pours a deep clear straw with 3/4 of an inch of fluffy white head. Offers decent retention and lacing throughout the glass.
Notable adjuncts and sweetness on the nose. Creamed corn in a sense, not atypical for the latitude and rather neutral in that sense.
A bit bready and coarse in flavor yet has a lingering sweetness that is a touch off. Reminds me of corn syrup in a sense. Decent body and a slightly chewy texture tries to rebound from the oddness in flavor but doesn't quite pull it off. Offers a creamy simple finish.
Noted as a crisp and refreshing premium Pilsner on can.
★
646 characters
3.66
/5
rDev
+28.4%
look: 4 | smell: 3 | taste: 3.5 | feel: 3 | overall: 5
i don't get all the negative reviews. yes, this beer is brewed in honduras. yes it has a clean, crisp taste to it. yes it is a pilsener. you don't expect complexity or anything extra special from it. but it does deliver on the style. and for a pilsener style lager its right in line with urquell or warsteiner. i found it better tasting than warsteiner in fact. do a blind taste test of a couple and leave preconceptions behind. you will be surprised. it has the light hoppy smell, but nothing much else. taste is a little hoppy up front then very clean and and a bit dry on the finish. a little malty and grainy tasting. is thin to medium bodied, which is right for the style. drinkability is through the roof. exactly what you want in a pils. a good beer, though not outstanding.
★
781 characters

2.46
/5
rDev
-13.7%
look: 3 | smell: 2 | taste: 2 | feel: 3 | overall: 3.5
Recently spent a week in Roatan and drank a lot of the 4 Honduran beers on the island in the hot sun. They were quite refreshing given the weather and suited their purpose perfectly, ie: quenching thirst. I'll review all 4 at once, from what I can remember, so anyone looking to try these when they visit can have an idea of what's in store.
All were drank straight from the bottle.
Barena - This was the worst of the bunch in my opinion. Heavy aroma and flavor of DMS. It's pretty much overpowering and you can't taste anything else. Comes in a clear glass bottle so, although mine wasn't, could be easily light struck. Very clear diluted yellow in color with a bright white head that didn't last at all with each sip. Tried it once and never had it again.
Port Royal - This was possibly the cleanest of all the beers. But that also meant that it had very little flavor to speak of. Very crisp, easy to drink (fast) and thirst quenching...but aside from a little DMS in the after taste had very little going on. Came in a green glass bottle and was very clear.
Imperial - This one came in a brown bottle so that was a nice change. Not so loaded with DMS to turn me away in flavor in aroma. Had a little more body than the first 2 and little more going on in flavor...there may have been a little malt used in there after all.
Salva Vida - This quickly became my go-to beer on the island. It came in a brown bottle and had good head retention everytime the bottle was tipped to sip. Never took it out of the bottle except to drink but it looked very clear in the bottle with a white big carbonation head. Slight DMS in the taste and aroma. It had some mroe going on though...You could actually tell they used hops in the beer (although still not very prevelent) and there was a little malt in there too.
All in all they are 4 similar beers brewed by the same brewery. Not the best beer to drink but they serve the purpose when it's 85 and sunny and you've been at the beach all day and need a thirst quencher while sitting on the porch in the evening. I'd recommend trying them all for yourself but Salva is the winner in my book.
On a side note. I learned that some rich guy went over to Roatan and actually built a brewery. He planned to brew beer for the island, and I believe tried to, but was quickly run out of the business by the big wigs. I guess they went to all the businesses on the island and paid them NOT to sell his beer and continue to sell these 4 as the only local beers on the island. He tried to sell the brewery but was unsuccessful and he now makes soda with the equipment.
★
2,602 characters
3.34
/5
rDev
+17.2%
look: 2 | smell: 3 | taste: 4 | feel: 3 | overall: 3
I have been told that this beer is nothing to write home about. Sitting at a grass and bamboo bar in Honduras, one is told to reach for another brand of drink. I'm sure that is good advice.
When out snorkeling or scuba diving, you'll want to stock your boat with Port Royal for the return trip. This beer blends well with the salty brine that has infiltrated your mouth and sinuses. The salt brings forth the crisp yet nutty characteristics that may be lost on an un-marinated tongue. The rejuvenating characteristics of a cold Port Royal feel great to a body that has been pickling in the briny deep all day.
★
610 characters

1.81
/5
rDev
-36.5%
look: 3 | smell: 2 | taste: 1.5 | feel: 1.5 | overall: 2
Out of the 3 beers available in the Bay Islands this one was by far the worst. Grainy, corn, taste that was very hard to choke down along with a little skunk flavor. One of these was enough for me, if you have to choose go with Salva Vida for a beer in Honduras
★
261 characters

2.06
/5
rDev
-27.7%
look: 3 | smell: 2 | taste: 2 | feel: 2 | overall: 2
The aroma is not good but unique for me since its the first beer that has ever smell like personal lubricant. On top of that you have a touch of grass hops but mostly corn like malt. The appearance is pale gold with a nice head that lasts. The flavor is like the aroma, yeah. The palate is thin but ok for the style. Overall its pretty bad and pretty strange.
★
359 characters

2.4
/5
rDev
-15.8%
look: 2 | smell: 2 | taste: 2.5 | feel: 3 | overall: 2.5
Port Royal Export pours a pale yellow with a white head from a green twelve ounce bottle. The aroma is grainy. There isn't a lot of flavor, a bit grainy and a bit of sweet malt. Not much to it, not very good, you'd be better off looking elsewhere. i'd pass.
★
257 characters
3.04
/5
rDev
+6.7%
look: 4 | smell: 2.5 | taste: 3 | feel: 3 | overall: 3.5
Got this from my parents when they went on a cruise of the islands down south.
Poured from a 12oz. bottle.
Appearance: IMO, strongest point of the beer. Pours a pale, clear yellow with incessant carbonation. Fairly large head that looks like fluffy clouds.
Smell: Very faint grassy aroma.
Taste: Cereal-like character but not much else, taste fades very fast.
Mouthfeel: Slightly better than taste, light-bodied, a bit watery, maybe some fruit (papaya?).
Drinkability: Drinks fairly easy but there's not much going for it. Taste is kind of weak.
Overall: When a beer's appearance is it's strongest point, not a good sign. But it's more drinkable than some other down-south brews.
★
686 characters

3.46
/5
rDev
+21.4%
look: 4 | smell: 3 | taste: 3.5 | feel: 4 | overall: 3.5
Appearance
Nearly clear, honey colored, moderate carbonation bubbles, and hearty inch head; head levels to a creamy dollop and leaves loads of lacing; the head on this beer was a big surprise and my favorite characteristic
Smell
Nothing extraordinary, but smells within line—yeasty and a little citrussy
Taste & Mouth Feel
Immediate reaction to the texture; it's very creamy; has a nice bitterness and a very clean finish; balanced all the way through; no complaints, which was a big surprise for me!
Overall
Tastier than other Central American beers and my favorite so far. It held up better against the other Honduras beers, which weren't bad either (though a bit bland). It's not my favorite style, but it is a good Pilsener and the tastiest Central American beer I've come across.
★
788 characters
2.62
/5
rDev
-8.1%
look: 2 | smell: 2.5 | taste: 3 | feel: 2 | overall: 2.5
I tried 4 beers on my day in Honduras, and this was probably the best one. It actually tasted like a beer and not a corny vegetable soup! Not much hops, not much aroma, but a decent smooth barleyish taste that was a welsome change from my other experiences. Having said that, it was nothing special. Don't take a trip to Honduras just for the beer.
★
348 characters

3.33
/5
rDev
+16.8%
look: 3.5 | smell: 3 | taste: 3.5 | feel: 3 | overall: 3.5
Pours a pale yellow with a substantial head that lingers. Leaves wild lacing like I haven't seen before.
Malty nose, nothing special.
Taste is very malty and smooth.
This was sampled in a hotel restaurant in Honduras after having toured the Copan ruins and had little to choose from. Glad to have tried it and found quite acceptable for the middle of Central America.
★
377 characters
2.08
/5
rDev
-27%
look: 2.5 | smell: 2 | taste: 2 | feel: 2.5 | overall: 2
Very pale yellow with a white head of good volume.
Aroma of grainy pale malts, hops and some off scents.
Taste isn't bad except for a strong off-flavor I beleive to be metallic. Possibly due to the can. Grainy, sweet pale malts with a decent hop balance. Pilsner style per the labeling is definitely a stretch, but the hopping is decent for a pale lager. My neighbor that brought this back from Honduras said it tasted better in the bottle and actually did have decent hopping.
Mouthfeel is probably the beer's strongest point, but that's not saying a whole lot.
Very light, but off-flavors knock down the drinkability.
Overall, a below average beer, but I wouldn't mind trying it in a bottle just to see if there's much difference in the metallic flavor.
★
769 characters
2.65
/5
rDev
-7%
look: 3 | smell: 3 | taste: 2.5 | feel: 2.5 | overall: 2.5
It is actually very malty when compared to other beers from this region. Very smooth. Quite possibly what Coors could taste like if better ingredients were used in the brewing process. Very light and easy drinking. Second bottle: I take back the good things that I said before. Obvious quality problems.
★
303 characters
Port Royal Export from Cerveceria Hondurena, S.A. / BevCo Ltd
70
out of
100
based on
39
ratings.