Dismiss Notice
Dismiss Notice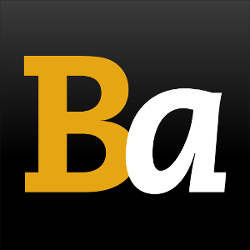 Join Our Email List →
And we'll send you the latest updates and offers from BeerAdvocate, because knowing is half the battle.
Dismiss Notice
BJ's Restaurant & Brewhouse
Reviews: 9 | Visits: 14
Reviews by dstc:
4
/5
rDev
+11.1%
vibe: 4 | quality: 4 | service: 4 | selection: 4 | food: 4
Big chain restaurant feel with a decent crowd on a early Friday evening. Located in front of a mall not too far of I75. Sat at the bar and started with a brew called Nutty Brewnette, decent full malt smell and taste. Bit bitter in the end, overall a decent brew, not outstanding but a decent drinking beer. Had two appetizers for dinner and both were real good, 1/2 price during happy hour. Had the seasonal, Grand Cru which was a very good Belgian clone. Mild spice and alcohol. Love alcohol in my beer but maybe this was a bit too much? Kinda raw. Overall a good dinner and decent beer. They also has a great bottle selection and some very nice guest taps (quite a bit actually).
★
681 characters
More User Reviews:

3.76
/5
rDev
+4.4%
vibe: 4 | quality: 4 | service: 4.25 | selection: 3 | food: 3.5
4.18
/5
rDev
+16.1%
vibe: 4 | quality: 4 | service: 4.5 | selection: 4 | food: 4.5
Good selection of their beer, and good selection of other's. Tasty food and knowledgeable server. I'll go back.
112 characters


2.44
/5
rDev
-32.2%
vibe: 2.75 | quality: 2 | service: 3.25 | selection: 2.5 | food: 1.25
Thought I had reviewed this before. My wife and I stopped in here back closer to when we moved to Gainesville in 2"12. I had never been to or seen a BJ's before. Place is huge warehouse style, a bit loud, and they set us next to a bunch of loud obnoxious people despite it being pretty empty. We asked to move and they did, but then forgot about us. Finally got our order in and the food came. I got some kind of chicken sandwich that was so nasty and heavy I felt I'll. tried the porter and another beer and while not offensive by any means, there wasn't much to taste. Thin and watered down beer. Have some OK bottle selections. I can't recommend this place though. Blegh.
★
674 characters


3.8
/5
rDev
+5.6%
vibe: 3 | quality: 4 | service: 4 | selection: 4 | food: 3
I was there on a late saturday afternoon after the football season. The atmosphere was full of Mall explorers and locals but not a packed house. Plenty of seating. The Service was a bit slow surprisingly for how many people were walking around on staff. The beer selection was very good by all accounts and the food selection was good as well. The taste of the food was just as expected, nothing special but nothing to complain about either. The value was the only real sticker here. I personally feel the place was over priced for the amounts you recieved. Over all, a good enough experience to go there again.
★
611 characters
3.33
/5
rDev
-7.5%
vibe: 3 | quality: 3.5 | service: 3.5 | selection: 3 | food: 3.5
I went on a weekend with some friends, and we were seated after a short wait. The beers they have are simple but pretty good, and the bottle selection is good. I think I had a Dogfish 60 minute and Gulden Draak while I was there.
The food was pretty good as well, and although my meal and drinks were a bit expensive, the experience in all was a positive one. The service was good and they seemed to have a decent knowledge of their beer as well. I wouldn't go to BJ's just to find good beer, but when your friends are going out you could do worse.
★
550 characters

3.4
/5
rDev
-5.6%
vibe: 3 | quality: 3.5 | service: 3 | selection: 4 | food: 3
Mall outparcel just off I75. Decent beer selection including some localish stuff and 5 proprietary brews to the chain. The handfull of times I've been there, the servers have known next to nothing about beer but they do know their extensive menu pretty well. Service is decent and the prices are not bad, pretty in line with other sports bars in the area. If you're in the mood for watching one of a bunch of big screens and grabbing some food, then this place is not bad at all. If you're looking to talk beer then I'd recommend trying another establishment in town.
★
567 characters
3.6
/5
rDev 0%
vibe: 2.5 | quality: 4 | service: 3 | selection: 4 | food: 4
BJ's Restuarant and Brewpub is a stand alone restaurant in front of a shopping mall. Part of a very large chain, they actually make no beer, although they have 5 propriatory beers on tap. They also have 28 guest beers, 14 American craft brews as well as 14 European brands. The interior is all open space with a very large bar. It seems like it could get very noisey. The BJ's beers are tasty and seem true to style. The food comes in large portions and is quite reasonably priced. Two beers, "half a sandwich and a salad", fries, and tax, came to less than $14.
★
562 characters
3.25
/5
rDev
-9.7%
vibe: 4.5 | quality: 3 | service: 2 | selection: 4 | food: 4
I eat here at least on a monthly basis since it opened (It's close to my house).
The first thing to know about BJ's is that it is NOT a brewpub - they make NO beer on premise. It's contract brewed off site. That being said, their "brand" of beer for the most part is good, some borderline not good. I've found that there is a bit of variation from time to time of their beer (ex the first time I had the Pils it tasted like sulfur, the second time it was smooth and crisp). I do like the fact they have a variety of their house brews, and that they have a good variety of Micro's, along with a good Belgian bottle selection. The pricing is a bit high - both on their beer (~$4/pint) and the other drafts (Sam Adams $4.95/pint).
They have an extensive menu, and their appetizers/food is impressively good (Pizza is my Fav). Their service in the beginning was absolutely atrocious, but has gotten better - but certainly not impressive. They seem to use a typical corporate workflow-service in the way they run things (every employee having a different responsibility that depends on the next employee doing their job in order for things to work) It sucks a certian personality out of the place for sure. The decor is top notch, a modern/industrial mix, lots of TV's and music in the background. I keep wanting to like the place more every time I go - It's one of the better places in town to take your kids and still get decent beer.
Pro's: Extensive Menu, Good beer selection, Good atmosphere
Con's: Service is iffy, Their brand of beer isn't great, feels like your in Chotchkies on Office space at times...
Overall Impression: I try to go to locally owned places, when I can't - BJ's is great in that it has food that anyone would like and a good atmosphere.
★
1,765 characters
4.14
/5
rDev
+15%
vibe: 4 | quality: 4 | service: 4.5 | selection: 4
My girlfriend and I were going to try Stubbie Shirt Pub near the University this past weekend. When we drove by the place was packed and people were waiting outside to get in. We bailed and instead went by BJ's Restaurant and Brewhouse in Gainesville. Probably the nicest looking chain brewhouse I have been in. The place has low ambiance lighting, a nice long dark wood bar and a big mural of barley harvesting on the back wall of the dining area. The place was packed but the noise level was much better than I would have expected. We were lucky enough to score two seats immediately at the bar. We had a sampler of 4 beers: The Jeremiah Red, the PM Porter, the Tatonka Stout and the Nutty Brewnette. Out of the 4 beers one stood out. The Jeremiah Red was very good. The others were OK but nothing special. We decided on a pint of the Jeremiah Red and a pint of the Harvest Hefe which was the second best house beer available. BJ's has a large amount of guest taps compared to other brewpubs, around 20 or so. The surprising finds on the guest taps were: Unibroue Trois Pistoles and Leffe Blonde. My girlfriend tried the Nacho Chips and Spinach Dip and commented that it was good. Other people around us got food and it looked and smelled quite good. Overall this is a good beer stop. Gainesville isn't a big beer destination even though there are a lot of drinking establishments that serve the big three.
★
1,408 characters

4.25
/5
rDev
+18.1%
vibe: 4.5 | quality: 4.5 | service: 3.5 | selection: 4.5 | food: 4.5
Really wasn't expecting much with this being in front of the mall but I was really impressed.
Excellent selection of craft beer on-tap and a nice variety of Belgian and Belgian-style beers in bottles in addition to their own brews.
Service was standard table service but everyone was really polite and the food came out quickly and they were very accommodating. I mentioned that the nitro-tap made their stout flat and a little slimey and I was immediately offered a replacement without hesitation.
Prices are at the same level as Friday's, Chili's, etc. but the food and atmosphere were much better here.
★
608 characters
BJ's Restaurant & Brewhouse in Gainesville, FL
-
out of
100
based on
9
ratings.