Dismiss Notice
Get 12 monthly issues of BeerAdvocate magazine and save $5 when you select "auto-renew."

Subscribe now →
Dismiss Notice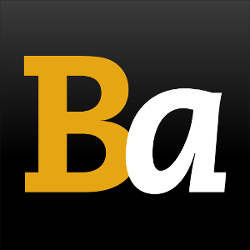 Join our email list →

And we'll send you the latest updates and offers from BeerAdvocate, because knowing is half the battle.
Bourbon Barrel Aged Battleaxe Baltic Porter
- Fat Head's Brewery & Saloon
Reviews: 11 | Hads: 81

4.18
/5
rDev
-2.8%
look: 4 | smell: 4 | taste: 4.25 | feel: 4.25 | overall: 4.25
Very bourbon forward, and a tad boozy, but it becomes more balanced if you let it warm. Lots of oak flavor and dark fruit among the malted milk chocolate with vanilla and bourbon. Very creamy body for a barrel aged beer. Especially after 18 months.
★
248 characters

4.5
/5
rDev
+4.7%
look: 4.5 | smell: 4.5 | taste: 4.5 | feel: 4.5 | overall: 4.5
On tap at Mad Mex
Appearance: Black with a thin light beige head
Smell: A ton of bourbon, but done right. Vanilla, oak, cpconut, i even get lime for some reason. Undertones of dark fruit and chocolate
Taste: Bourbon foward, but like the aroma, perfectly ececuted. I get a lot of the oak with vanilla beans, awesome bourbon character. Once again undertones of dark fruit, chocolate and roasted malts, and caramel also
Mouthfeel: Heavy medium body; Goes down great for the abv. Moderate carbonation and Subtle bitterness throughout
Overall: I enjoyed this offering immensely. I love the instense bourbon quality to this with undertones of dark fruit and roasted malt. I think we have a winner here folks. Fatheads should distribute more of this. Highly recommended
★
770 characters

3.42
/5
rDev
-20.5%
look: 3 | smell: 3.5 | taste: 3.5 | feel: 3 | overall: 3.5
Pour is black with brown edges and a light tan head. Nose is chalky malt, chocolate, faint barrel, caramel, toffee. Taste has more barrel, milk duds strong, some roast and bitterness in the finish. Medium to full body with gentle carb and a smooth feel.
★
253 characters

4.33
/5
rDev
+0.7%
look: 3.75 | smell: 4.5 | taste: 4.25 | feel: 4.25 | overall: 4.5
64 oz brewery filled growler. Pours a ruddy amber/brown in the glass, topped with a rich mocha cap. This maintains some frothy ringing around the edges of the glass, leaving back a smattering of spotty lace and light brown oils which slowly drip down the sides after each sip. The aroma has a good bit of smoke going on with it, which mingles with notes of cocoa, vanilla, dark fruit and burnt sugars. The smoke and bourbon really work nicely together here. The taste is very similar to the nose, with a rich and complex mix of smoky roast, cocoa, vanilla, molasses, some dark fruitiness and a sweet yet charred bourbon character on the edges that lingers pretty deep into the finish. More and more sweetness emerges as this warms. The mouthfeel is full bodied and with some sharpness up front that quickly gives way to a firm chewiness behind it. The body itself is pretty smooth for 9-10% but the barrel aging does add a bit of a warm sting to this in spots. This is damn nice Barrel Aged Baltic Porter with a ton of complexity and power yet still remains extremely smooth despite the alcohol and bourbon flavor. This one really grew on me the more I drank it. Love it!
★
1,171 characters

4.09
/5
rDev
-4.9%
look: 3.75 | smell: 4 | taste: 4 | feel: 4.5 | overall: 4.25
Draft offering at the Pittsburgh location served in a snifter. The brew appears black in color with a thin penline of head holding around the perimeter of the glass. Some spotty tan lace hangs on the glass.
The smell is strong of vanilla and coconut with chocolate and bourbon. Some dark fruit and chocolate qualities blend with caramel and the burnt sort of sugary appeal extracted from the barrel aging. The nose on this is all barrel and hardly any baltic porter. I dont know if that is a good or bad thin but I like it...a lot.
The taste is like raisony alcohol blended with chocolate-like grain notes. A whiskey kick of alcohol brings out oak and earth with lots of vanilla, toffee and caramel with a sort of smoothness and mild sweetness.
This is a medium bodied brew with a modest amount of carbonation. It is smooth yet warming. The barrel aging pretty much dominates nearly all aspects of the base beer but honestly it is smooth and dangerously drinkable.
★
967 characters

4.29
/5
rDev
-0.2%
look: 4 | smell: 4.25 | taste: 4.25 | feel: 4.25 | overall: 4.5
On-tap at Fat Head's in N. Olmsted, Ohio
Pours black with brown hues; small kakhi head that leaves great retention and lacing. The aromas are loaded with milk chocolate, caramel, vanilla, oak/wood, bourbon. The flavors seem to really match. The bourbon is there with every sip, but it never dominates or diminishes the flavors. The chocolates really shines with this one. Very nice oak characteristics. Mouthfeel is great and on the lighter side of full-bodied. It has moderate carbonation and it's fluffy and creamy; almost syrupy, but barely. It's not hot or boozy at all. Alcohol goes unnoticed and it's dangerously drinkable.
Wonderful barrel-aged porter. They should throw this in bottles one day.
★
704 characters

3.98
/5
rDev
-7.4%
look: 3.75 | smell: 3.75 | taste: 4.25 | feel: 4 | overall: 3.75
Served on tap in a chalice. Dark chocolate cloudy brown in appearance, very dark tan head disappears relatively quickly leaving a thing layer; no lacing. Mild dark chocolate aromas. Sweet. Taste is similar, but with bourbon and bitterness, some coffee too. Smooth but also dry, low carbonation. Overall a great Baltic porter with the barrel thrown in, unique, not always like a BARIS, but smoother and sweeter. Another good offering from fat heads. Cheers.
★
456 characters

4.49
/5
rDev
+4.4%
look: 4.25 | smell: 4.5 | taste: 4.5 | feel: 4.5 | overall: 4.5
12 oz. pour at Fat Heads taproom.
Awesome deep mahogany brew with a healthy off-white head that fights to survive. Clouds of sticky lacing wins.
Vanilla, oak, molasses and a kiss of anise fill the nose.
Tastes follows the nose-very well blended.
Very smooth. Tight, soft carbonation results in a fantastic drink.
This beer proves that Fat Heads can brew other awesome beers that are not hop bombs. Highly recommended.
★
423 characters

5
/5
rDev
+16.3%
look: 5 | smell: 5 | taste: 5 | feel: 5 | overall: 5
I love this beer. Its essentially a Barrel Aged RIS but its "actually" a BA Baltic Porter. This beer is just delicious, it has some chocolate notes with hints of vanilla. Its a very smooth and medium bodied mouthfeel, which is just perfect and what I prefer. Not too syrupy and not too thin, a perfect harmony of the two. The nose on this beer is strong and the batch I was lucky enough to try had a sweet roasted chocolate smell. I had a snifter and grabbed a growler today from the brewery. They told me this was the first time they've released this beer and that its insanely limited so if you get a chance to try some DO IT UP!!! Its cott damned dee-lish-us. Lawdy lawdy!!
Chhezz!
★
685 characters
4.58
/5
rDev
+6.5%
look: 5 | smell: 4.5 | taste: 4.5 | feel: 5 | overall: 4.5
Another gem from Matt
Pours a syrupy and viscous dark dark brown with a slow to move thin brown head perfect for a barrel aged cask beer.
Big notes of caramel, vanilla oak, molasses, and heavily roasted malts.
Sweet and slick excellent marriage of bourbon and baltic. Sweetness from the baltic malt body is accentuated by the vanilla from the barrel aging. The bourbon edge saves this one from being too sweet by balancing out the syrupy nature.
Syrupy, viscous, and velvety.
Overall a great example of what a casked baltic porter aged on bourbon barrels should be. Light handed on the booze yet with all the complexities of the bourbon added to the equation.
★
664 characters

4.3
/5
rDev 0%
look: 4 | smell: 4 | taste: 4.5 | feel: 4 | overall: 4.5
On tap @ Fat Heads. 10oz, served in a snifter. Thanks, Mike!
So, this is the Battelaxe Baltic Porter aged in bourbon barrels. The beer looks nice enough in the snifter - a deep brown, nearly black body with a little tan head that recedes to some soapy bubbles.
The smell is nice as well, it could just be a touch more defined and expressive, although it gets much better as it warms. As it is, the vanillin from the barrel makes a strong appearance alongside caramel sweetness and a touch of chocolate. The bourbon is also there, adding just a touch of sting.
This beer really tastes good, nice job on the barrel aging here. The bourbon is prominent and the barrel gives some vanilla and wood notes, plus just a touch of tannins. The base beer is very sweet, and this makes it sweeter, holding this back from the holy grail of a perfect score. There's a ton of caramel and a touch of chocolate, plus some coffee and dark fruit. But certainly one of the better/best barrel aged Baltic Porters I've had.
The mouthfeel is medium and smooth with creamy carbonation, but just a touch oily and syrupy. In fact, I can say the only thing I didn't love about this one was the somewhat sticky mouthfeel. Overall, this was a nice treat. It should be on tap in the next week or two, so I'm excited to see what other reviewers think. Plus, look out for the blend of this and bourbon barrel aged Up in Smoke.
★
1,407 characters
Bourbon Barrel Aged Battleaxe Baltic Porter from Fat Head's Brewery & Saloon
90
out of
100
based on
11
ratings.