Dismiss Notice
Get 12 monthly issues of BeerAdvocate magazine and save $5 when you select "auto-renew."

Subscribe now →
Dismiss Notice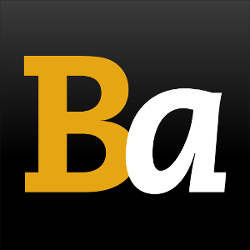 Join our email list →

And we'll send you the latest updates and offers from BeerAdvocate, because knowing is half the battle.
Kooinda Black IPA - Full Nelson
- Kooinda Boutique Brewery
| | |
| --- | --- |
| Educational use only; do not reuse. | |
Reviews: 15 | Hads: 31
3.92
/5
rDev
+2.9%
look: 4.25 | smell: 4 | taste: 3.75 | feel: 4 | overall: 4
Pours a solid black with a big beige head. The nose and taste both balance roasted malt with the lively fruity Nelson Sauvin hops really well. It's not overblown, with harmony factoring more than punch. The feel is dry and warming with a lingering bitterness. Great beer.
★
271 characters

4.23
/5
rDev
+11%
look: 3.75 | smell: 4.5 | taste: 4.25 | feel: 4.25 | overall: 4
330ml bottle, poured into half pint glass
L - very dark brown -almost black. Pours a decent sized frothy head that lasts a while. Some bottom settling sediment - medium sozed, pale brown, almost like yeast.
S - Some roasted malts and burnt coffee, but i'm impressed with the strong grassy and fruity hops smells - think tropical fruits (mango, passionfruit).
T - burnt bitter coffee and roasted malts upfront, but the hops quickly dominate this - very fruit, both tropical (mango, passionfruit) and stone fruit (peach).
F - full bodied for style, almost chewy texture.
O - enjoyable brew - very hop dominated.
★
616 characters

3.92
/5
rDev
+2.9%
look: 3.5 | smell: 4 | taste: 4 | feel: 3.5 | overall: 4
After the rather decent Milk Porter by Kooinda I really couldn't resist a Black IPA, having never tried any Black IPAs I really felt obliged to myself to taste one - Kooinda used some clever marketing there... maybe I should invent a White Stout then? [Too late Durham already brew a White Stout, dammit!] Well anyway I'm going to hoe into this Black IPA with the gusto that only a man who wanted to be the first to brew a White Stout does... and sob quietly to myself because my brilliant idea has been taken already.
Poured from a 330ml bottle into a nonic pint.
A: It wasn't kidding about its name - it is indeed black-ish, not ace of spades jet black but close enough, with a tan head that retreats to a thin lacing (it's an ABV thing).
S: Wow and you're expecting some Stout notes but all you get is straight American IPA pine/citrus hops... very interesting - like your pet German shepherd surprising you in the morning with a poodle haircut. There is a toasty biscuit base as well along with a tiny hint of cocoa, however for all intents and purposes my nose thinks this is an IPA, and my nose usually knows these things.
T: Then the flavour hits you right in the senses with an unseen note of smoke on the fore, followed by roasted coffee, biscuit malt and that expected pine/citrus hop finish. It's the smoke that really comes out of nowhere, if I was blindfolded and given this in a tasting I wouldn't know what to make of this - IPA? Stout? Rauch? Pale Ale? It has a bit of everything.
M: Medium bodied with a touch of resin stickiness and a light carbonation.
D: Talk about four beers in one glass. Ok, great, let's talk about the negatives as well - obviously it's a bit all over the shop and it doesn't know where to go "But that's the idea, duh!" I hear you saying, yes to an extent it is the idea, however it says "Black IPA" on the label not "Black IPA/Stout/Rauchbier/Pale Ale" which is to say though: I still do like Dr Frankenstein's grotesque monster of a man, I was just trying to find some negative to outweigh the positives of this fine tasty Ale.
Food match: This is a banquetesque drop fit for King Henry's hall of heady smoke, sweet blancmanges and roasted pheasant... preferably drunk in this situation from a Medieval pewter goblet.
★
2,268 characters

4
/5
rDev
+5%
look: 4 | smell: 4 | taste: 4 | feel: 4 | overall: 4
Big and bold black IPA, full of flavour and a great example of the style
aroma: roasted malt and winey fruit predominate
taste: chocolate, winey fruit, peach, mango and stone fruit
a top quality Australian brewery - have been impressed with all the beers I've tasted from this brewery so far
★
294 characters
4.17
/5
rDev
+9.4%
look: 4 | smell: 4.5 | taste: 4 | feel: 3.5 | overall: 4.5
Pours black with a large, dark tan head.
Nose shows masses of passion-fruit, peaches, grapes and pineapple, but with a real sweet edge. Like smelling a bag of jelly snakes! Crazily fruity. Underneath is lots of caramel and some faint roasted malt.
Similarly fruity and sweet flavours, but soon afterwards the roasted malt enters, with soft coffee notes and a resounding, bold bitterness.
Carbonation could be higher, body feels quite thick and syrupy.
★
451 characters

3.88
/5
rDev
+1.8%
look: 4 | smell: 3.5 | taste: 4 | feel: 4 | overall: 4
Drank from my Duvel Tulip
A - Pours a deep Ebony colour with a tight tanned ceamy head that retains well.
S - Mainly aromas of Hop and Cocoa.Quite pronounced
T - Up front some nice dark roasted malt flavours. Cocoa kicks in mid palate and finishes with a little hop bitterness no hint of the 7% abv.
M - Medium body and carbonation.
O - Looses points for lack of hop flavour, but gains points for being a damn solid brew in its own right. Plenty on offer here and recommended.
★
481 characters

4.32
/5
rDev
+13.4%
look: 4 | smell: 4.5 | taste: 4.5 | feel: 4 | overall: 4
Father forgive these low-scoring reviewers for they know not what they do.
Pours black with off-white slightly strange fluffy head.
Smell is pungent grapefruit and some pine/metallic notes. Think I get some Galaxy in this (edit: apparently it's Nelson Sauvin solely, to an impressive 70 IBUs. The IBUs are readily apparent). Bit of roast and malt in the background. Tangerine.
Taste is a rounded fruity orange and grapefruit with a malt backing. Slightly funky malt taste. Again, tangeriney.
Mouthfeel is about medium with strong carbonation.
Well done guys, damn classy beer. Don't really understand the "lack of hops" comments, there were plenty of hops in mine. May be due to freshness issues.
Edit: This is probably the best regularly available Australian IPA I have had, rivaling Feral's offerings. This beer is clearly underrated.
★
842 characters

3.01
/5
rDev
-21%
look: 4.5 | smell: 3.5 | taste: 2.5 | feel: 3 | overall: 3
Probably the darkest of the style I've tried so far. Nearly pitch black with an excellent thick tan foamy head. Leaves heaps of lacing down the glass. Not what you expect from the usual IPA, but they must take the style pretty seriously.
Nice floral hoppy aroma mixed with more than a touch of dark malt influence. The combination of the two turns it into something different than what I expect. The citrus and coffee aspects are quite, um, quite interesting. I take back what I said before. It's like they both independently add to the aroma but still maintain their individual character. Nice but I would prefer heavier hop aroma and dial back the coffee on this. Shocking I know.
In the taste as well the contribution of the dark malts is right up front. Ground coffee bean, roasted malt, hop bitterness, dry, this beer doesn't mess around. Hits hard and doesn't even give you the chance to brace yourself. The whole palate gets coated with a drying bitterness which lasts right through the finish.
As with any style there are examples which hit each end of the spectrum. This one hits the harsh brutal end. A bit too much black which, to my mind, obscures the IPA.
★
1,171 characters

4.2
/5
rDev
+10.2%
look: 4 | smell: 4 | taste: 4.5 | feel: 4 | overall: 4
Pitch black with a creamy, smooth, tan head. Good head retention.
Big, piney, resinous hops. Very nice and clearly quite oily. Very mild roasted note.
Lovely, sharp hop character with plenty of earthy, resinous bitterness and a very slight fruity edge. Only a touch roasty with a drying minerality. I really like this and it shows off the dry, earthy style of Black IPA very well.
Medium-light body with moderate carbonation. Good.
A very nice Black IPA and a wonderful demonstration of what can be done with the style.
★
523 characters

2.62
/5
rDev
-31.2%
look: 4.5 | smell: 2.5 | taste: 2.5 | feel: 2.5 | overall: 2.5
330ml bottle courtesy of a Beermasons subscription, poured into a 7oz glass.
Black with a deep brown around the edges. Has a solid head of light chocolate milk coloured foam that provides a bit of lacing.
Smells mostly of chocolate and baked chocolate, brownies and cake. Caramel was early and disappeared. A tiny bit of fruit salad hoppiness in there, but you have to do more sniffing than a supermodel to find this out.
Taste still of decently baked chocolate and cocoa, just a little bit of pine resin from the hops at the end.
Mouthfeel is big and slightly scratchy and gritty from the chocolate and cocoa. Not a lot of hop bitterness around. Feels a little dusty with all the cocoa there.
Overall, this isn't really a black IPA and i've reviewed it to style. Where's the hops, where's the bitterness and where's the mind tricks of a beer that tastes like an IPA but is black in colour. If you like chocolate beers, this'll grab you, it's not a bad beer, but if you are seeking out a black IPA, keep looking.
★
1,018 characters

4.07
/5
rDev
+6.8%
look: 4 | smell: 4.5 | taste: 4 | feel: 3.5 | overall: 4
A - Black indeed. Huge, tan, creamy, pocked head perches on top. Rings of foamy lace back up.
S - Roasted aromas of caramel and coffee. Pine and orange zest poke through also.
T - Burnt coffee and bitter dark chocolate. Like it. Big on the malt, but there is a slight hop bitterness too.
M - Quite smooth, moderate carbonation.
O - This is almost a stout. A full flavoured malty experience. Very enjoyable. Will revisit and can recommend.
★
442 characters

3.88
/5
rDev
+1.8%
look: 4.5 | smell: 4 | taste: 3.5 | feel: 4.5 | overall: 4
Enjoyed at the Venn Gallery bar in Perth.
Pours a dark cola colour with orange tinge, very big head - beige coloured and beautifully dense. Retains lovely fluffy crown. Pretty fantastic.
Lovely resinous hops on the nose, lots of oily citric notes with grapefruit, grass and a nice coffee malt underlying adding a sweet cocoa aroma and caramel. Very nice indeed.
Taste starts out very malty with nice roasted coffee notes, touch of chocolate and some oak character as well. Hops come through then, oily and resinous with some bitter grapefruit character, as well as some Chinese herbal notes at the back. Finishes quite clean, but a whisper of a hang from the bittering hops. Not bad, but could use a more defined profile; it's really just a big mass of flavour all at once and some better distinction between front and back would make the flavours really come alive.
Full, smooth, and very pleasant with not a lot of dry pull, even though hop oils are distinct.
Great Black Ale and a worthy beer from Kooinda. Good work.
★
1,025 characters

3.43
/5
rDev
-10%
look: 4.5 | smell: 4 | taste: 3 | feel: 4 | overall: 3
Pours like a stout, black 'n' tan one finger head, little lacing.
Smells lke a US IPA, all pine, citrus, pineapple.
Taste is all roasty caramel, up-front. Dies quickly. No hops to taste. Dark chocolate then takes over, with roast malts, and an intense roast bitterness, and almost burnt bitter chocolate to finish. Complex is one way to describe, mismatch might be another.
Creamy in mouth.
I think i served this too cold, better as it warmed. My mistake there.
★
465 characters
3.7
/5
rDev
-2.9%
look: 4 | smell: 4 | taste: 3.5 | feel: 4 | overall: 3.5
Bottle thanks to Chris@Slowbeer.
Chocolate brown, very opaque looking on the poor. Huge pillowy mocha coloured head that leaves decent lacing.
First sniff brings moderate roast and intense aniseed. This is replaced over time by fresh wet hay, marijuana and fruit salad. Roast character is pretty brutal, with charcoal, used coffee grounds and mud cake all but overwhelming the hops.
Seriously burnt coffee, spearmint leaves, vegetative organics, fennel, fruit salad. Pretty hectic stuff.
Thick and full, with noticeable pepperiness as well as bitterness on the mid-palate.
Bold offering that pushes the envelope more than any example of the style I've encountered. The organic character of the hops definitely works with the roasted malts, but in saying that, the roast character is a little too dominant.
★
810 characters
3.56
/5
rDev
-6.6%
look: 4.5 | smell: 3.5 | taste: 3.5 | feel: 3.5 | overall: 3.5
Kooinda Black IPA
330 ML bottle
7% ABV
As far as I know brewed once
Thanks Jonno79 for the bottle
A-- Poured a black cola color and settled black. No light penetrating the body at all. Nice looking one and a half finger head that is light brown in color. Holds it's own well before receding. Get one finger head on swirling after it receded to half a finger. Not much if any lacing and minimal carbonation shown on this.
S-- Chocolate cake, chocolate cookie smell. Any hops in this?? Malt smell is very nice and warming. No trace of alcohol in this so far.
T-- Death by chocolate!!! Chocolate cake, lava cake, chocolate chips. HMMM, still no hops. Sigh. Good taste though.
M-- Ah get hops!!! Starts in mid palate and get citrus, fresh grass, touches of overripe grapefruit, and coffee grounds. I think the Beer Here Dark Hops with a bigger malt profile. Thick and chewy with a medium feel to this.
O-- Far more like a hoppy stout to me. Malt profile too big I think. Either way it is a solid beer and can not argue with it. Positives, Good body, good nose, good mouthfeel, and very well hidden ABV.
Negatives, Lack of hop nose and taste.
I liked it, oh well.
★
1,185 characters
Kooinda Black IPA - Full Nelson from Kooinda Boutique Brewery
85
out of
100
based on
15
ratings.