Dismiss Notice
Get 12 monthly issues of BeerAdvocate magazine and save $5 when you select "auto-renew."

Subscribe now →
Dismiss Notice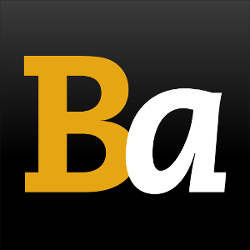 Join our email list →

And we'll send you the latest updates and offers from BeerAdvocate, because knowing is half the battle.
Affligem 950 Cuvee (Belgian Blond Ale)
- Brouwerij De Smedt / Brouwerij Affligem
| | |
| --- | --- |
| Educational use only; do not reuse. | |
Reviews: 15 | Hads: 42
3.5
/5
rDev
-4.9%
look: 3.5 | smell: 3.5 | taste: 3.5 | feel: 3.5 | overall: 3.5
i dont really get the quadruple dry hopping that the label claims, its not hoppy at all, but its a good belgian blonde ale more in line with a traditional biere de garde honestly than with a hoppy belgian pale. tons of fish food yeast sediment in this, unappealing really, but its otherwise clear and shiny orange gold with a just off white head thick and lasting in the belgian tradition. the nose lacks the hops i was looking for, and is more fruity and yeast driven, sweet orange peel and oatmeal are detectable, but the flavor is much cleaner, more straightforward, light grain and belgian yeast, summery and rich. light honey sweetness to it, hops would make this awesome, but maybe they have faded in my slightly dated bottle. a refreshing enough beer, but maybe has a little more body than is absolutely necessary. i like what its going for, but it could use a little cleaning up. expensive for what it is, but so are many belgians. beers like this show me that american breweries are evolving at a much quicker rate than some of the old world ones, but that there is still a role for tradition in my fridge.
★
1,115 characters

3.94
/5
rDev
+7.1%
look: 4 | smell: 3.75 | taste: 4 | feel: 4 | overall: 4
Appearance - clear golden color with little white head
Smell - green apple, bread
Taste - Green apple, pear, liquefied baked bread, hint of booze
mouthfeel - medium bodied, high carbonation, slightly sweet upfront
Overall - good beer, tastes like a hopped up, slightly boozier version of Affligem Blond
Price Point - $10.99/750ML bottle
★
341 characters
4.29
/5
rDev
+16.6%
look: 4.5 | smell: 4.25 | taste: 4.25 | feel: 4.5 | overall: 4.25
Looks cloudy and amber, not as light and clear as a regular pale ale. It has a white, persistent foam on top that lasts until the last sip. Smells like malts and hops, with slight fruity notes. Strong taste of malts and typical belgian yeasts, lightly hopped. Although it's 6.8 ABV you don't taste the alcohol that much, it's a very balanced beer. Low fermentation, average carbonation, slightly sweet aftertaste.
★
413 characters

3.9
/5
rDev
+6%
look: 4.5 | smell: 3.75 | taste: 4 | feel: 3.75 | overall: 3.75
From the corked, caged bottle stamped 12-117-01/14:11-1171. Sampled on September 28, 2013.
It has a copper-orange pour with a modest off-white head that lingers. There are floating sediments in this one and I like to see that. So high grade on the appearance.
The aroma is rather subdued. Yes, there are Belgian malts and Belgian sugars as well as grass. There is also a cellar cardboard-like nose.
The body is about light to medium.
The taste is also played down in many respects. Like the nose I get toasted biscuit but I also got a vague peppery character. The finish is dry and lingers briefly. Basically a nice beer.
★
625 characters

2.95
/5
rDev
-19.8%
look: 4 | smell: 3.25 | taste: 2.75 | feel: 2.75 | overall: 2.75
Shared by jayhawk73. Thanks Jeff.
The beer is golden yellow with a soapy white head. The aroma brings a big dose of Belgian yeast, sweet booze, candy, sugars, fruity esters, lemon. Some harshness in the flavor and feel. Abnormal hop character. Quadruple hopped according to the label. Too sweet and boozy...weird. Not a repeat for me.
★
336 characters

3.68
/5
rDev 0%
look: 4 | smell: 3.5 | taste: 3.5 | feel: 4 | overall: 4
750 ml bottle into signature chalice, bottled on 4/26/2012. Pours slightly cloudy golden amber color with a 1 finger dense and fluffy white head with good retention, that reduces to a nice cap that lingers. Spotty soapy lacing clings on the glass, with a good amount of streaming carbonation. Aromas of lemon, apple, pear, pepper, clove, grape, pale candi sugar, honey, bread, floral, grass, and herbal earthiness. Nice and pleasant aromas with good balance and complexity of malt, hop, and fruity/spicy yeast ester notes. Taste of lemon, pear, apple, pepper, clove, pale candi sugar, light honey, floral, grass, bread, and herbal earthiness. Nice balance and complexity of fruity/spicy ester flavors; with a larger amount of spicy esters; low-moderate malt balance and zero cloying flavors present after the finish. Quite dry on the finish as well. High carbonation and medium bodied; with a smooth, crisp, and prickly mouthfeel that is nice. Alcohol is very well hidden with only a slight warming noticed after the finish. Overall this is a nice Belgian blond ale. Good balance and complexity of fruity/spicy ester notes; smooth and crisp to sip on. A nicely enjoyable offering.
★
1,180 characters

3.71
/5
rDev
+0.8%
look: 2 | smell: 4 | taste: 3.75 | feel: 3.75 | overall: 3.75
Quite foamy with three fingers of head on a hazy, golden colored body.
The aroma is yeast, bread and lemon. A nice combination.
The taste is light lemon with a distinctive Belgian yeast flavor. There's the slightest metallic flavor in the middle.
The texture is crisp with a little fizz and moderate carbonation.
An enjoyable ale.
★
330 characters

4.24
/5
rDev
+15.2%
look: 4.5 | smell: 4.25 | taste: 4.25 | feel: 4 | overall: 4.25
Clear golden colored beer with a tall puffy white head. There might be a bit of chill haze present but it is essentially clear.
Smell is sweet with a perfume of flowers and powdery yeast scent. Honeysuckle and coriander. Little bit of black pepper and herbs in the smell.
Starts out sweet with some herbs and flower pollen in the taste. Elevated bitterness for the style. Honeysuckle and coriander in the taste. Some mineral water flavor not something I normally associate with the beer style. Faint apricot detected.
Mouthfeel is good.
Overall this is pretty good. If this was a little cheaper it could top Hennepin as my Belgian/Saison beer of choice. It is well worth a taste.
★
683 characters

4.29
/5
rDev
+16.6%
look: 4.5 | smell: 4.25 | taste: 4.25 | feel: 4.5 | overall: 4.25
I love Affligem Tripel so was excited for this lower gravity Belgian Blonde.
Poured a nice amber/copper color with a nice head and great head retention.
Yeasty aroma with a little bit of fruit and spice.
Medium mouthfeel and very carbonated with classic Belgian characteristics and a dry finish.
Overall a nice drinkable Belgian but will seek out others before coming back.
★
373 characters

3.36
/5
rDev
-8.7%
look: 4 | smell: 3 | taste: 3.5 | feel: 3 | overall: 3.5
Pours a lightly hazy yellow color with a white head. In the aroma, kind of dry yeasty bubble gum-ish smells. In the taste, earthy hops, and a sweet yeasty bubble gum kind f flavor. A hop bite and a medium to lighter bodied mouthfeel, with a dry yeasty to sweet earthiness in the aftertaste. Quite nice, just expecting a bit more hops for being "quadruple hopped".
★
363 characters

3.83
/5
rDev
+4.1%
look: 4.5 | smell: 4 | taste: 3.5 | feel: 4 | overall: 4
Poured out of a 750ml bottle into a snifter on New Years Eve 2012.
Pours a crystal clear dark gold with lots of tiny champagne-like bubbles. There is a thin one finger white head but retention is good due to the plentiful carbonation.
Aroma is classic Belgian Ale plenty of yeasty goodness giving off lots of clove and banana notes. Really nothing in the way of malt or hops is detectable on the nose.
The yeast continues over into the flavor with clove and banana being nearly all that is present. Not sure about the quadruple hop claim on the label because I can't really find any noticeable hops whatsoever. Bitterness is light with a crisp, drying mouthfeel leaving just a tiny bit of residual sweetness.
Overall, pretty underwhelming as far as Belgian ales are concerned. Nothing wrong with it flavor wise, just nothing impressive. Not really worth the money or time.
★
876 characters

3.88
/5
rDev
+5.4%
look: 4 | smell: 3.5 | taste: 4 | feel: 4 | overall: 4
Bottle pour at the BevMo Holiday Beerfest held at Golden Road Brewing in Los Angeles, CA.
Pours a clear orange with a foamy bone colored head that settles to a film on top of the beer. Small streaks of lace form around the glass on the drink down. Smell is of malt, grain, fruits, yeast and alcohol. Taste is much the same with a mild spice bitterness on the palate with each sip. This beer has a good level of carbonation with a crisp mouthfeel. Overall, this is a good beer with a better flavor than smell in my opinion.
★
524 characters

3.97
/5
rDev
+7.9%
look: 4 | smell: 4.5 | taste: 4 | feel: 3.5 | overall: 3.5
B+
Pours a crystal clear little circulation copper penny, dense yellow egg cream colored head slow to subside, nice lacing.
Aroma is clean sweet and upbeat with a dab of camphor. Fruity floral spicy.
Faded fruit flavor, apple and pear, a little white grape after it warms up. Crisp sharp dry bite. Aftertaste is a persistent mild bitter, more of tree bark than hops. Complex evolution within the aftertaste. Shy of medium bodied, lively. delicious at room temp
cheers
jd
★
473 characters
2.98
/5
rDev
-19%
look: 3.5 | smell: 3 | taste: 3 | feel: 2.5 | overall: 3
Pours a hazy straw to golden colored yellow with constant bubbles of carbonation dancing up to the persistent white head that is slow to dissolve retaining a constant lacing around the glass.
Sugars and yeast greet the nose first if my senses do not deceive me. There is a touch of sour fruitiness and spice as well, becoming more apparent as it warms.
The flavor offers some combination of floral, spice, and fruit but none dominate. I would guess this is a result of the hop profile used on the advertised quadruppel hopped note. I'm not picking up much malt.
The mouthfeel is medium with generous carbonation and a drying cider like finish. The carbonation may be a bit much on the palate as it almost has a canned macro flavor left on the palate.
Hmmm, I'm not sure about this one. Not enough fruit on the palate, and in need of some additional malt all around to fit the style. The flavor of the carbonation at the finish throws me a bit too.
★
955 characters

3.83
/5
rDev
+4.1%
look: 4.5 | smell: 4 | taste: 3.5 | feel: 4 | overall: 4
A "Quadruple hopped Belgian Blond Ale" served from a 750ml bottle. Brewed to commemorate an anniversary of the abbey founded in 1074 (sounds very promising!), although the brewery is now owned by Heineken (ouch).
Pours clear golden with a large, durable head that leaves plenty of sticky lacing on the glass.
M: High carbonation with a light, but not watery, body. Crisp. Semi-dry finish.
S&T: Generally very good flavor, if a bit too sour in the aftertaste. Certainly not as hoppy as one might expect given the "Quadruple Hopped" on the label.
★
556 characters
Affligem 950 Cuvee (Belgian Blond Ale) from Brouwerij De Smedt / Brouwerij Affligem
83
out of
100
based on
15
ratings.